The content of the article:
Safety is an essential part of any transportation business, it affects peoples' lives, the quality of the services, time, and money invested in the business. Secure cooperation is important for both a transportation firm and a client, and it includes vehicles, equipment, drivers' behavior, and many other important details. There are a lot of dangers in the trucking business that can affect successful performance and even lead to drivers' deaths. This is why monitoring possible dangers is a must as numerous minor details may lead to accidents.
Safety and security are essential to any industry, but in transportation, it becomes even more important as many things can go wrong. There are common causes that can lead to accidents and fatal crashes, so analyzing and improving the aspect of truck driver safety, in particular, is key for a more stable, more efficient trucking industry
In this article, we will try to find out what are the main security challenges in the trucking business, what actions company owners can take to improve the condition of vehicles and communication with drivers, and how technological solutions improve safety in this industry.
Main Challenges Related To Safety And Security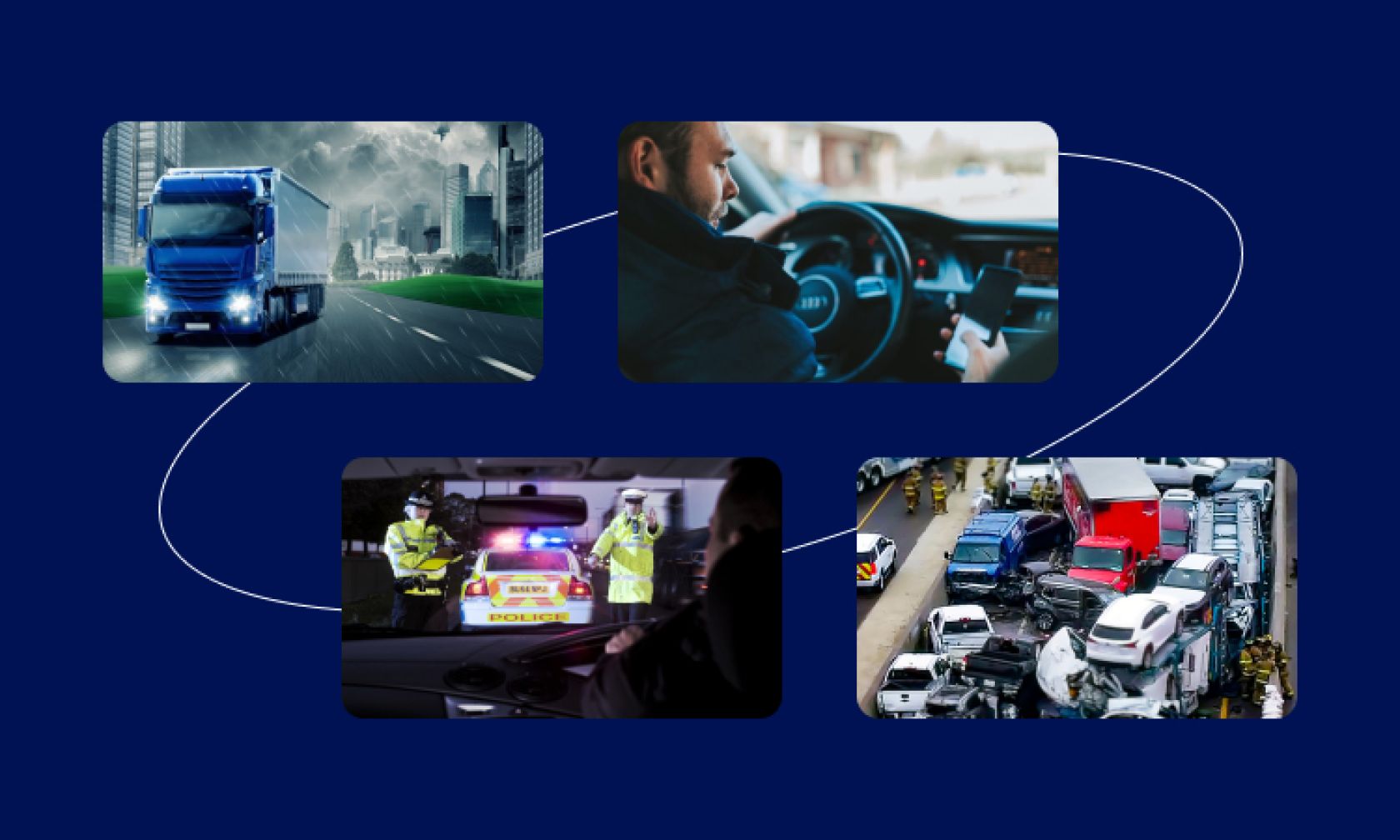 The biggest challenge for the trucking business is fatalities, but other issues can also significantly affect business and people's lives. Of course, no cost should lead to the death of the driver, but such accidents happen regularly. However, most of these cases occur in good weather, and it is not always possible to predict the possibility of a fatal accident. In this case, transportation safety technology is aimed at protecting the lives of drivers and ensuring security in the trucking industry.
The COVID-19 pandemic has also taken its toll on the field of trucking, raising the rate of fatal crashes in some cases, but the effects of coronavirus didn't change much in general perspective. Accidents happen regularly in the transportation business, and the causes often remain the same. The most important thing is to find out how the industry can be improved and how dangerous cases can be prevented. In this case, analytics and digital assistance can help. Both of these components are important for the successful prevention of fatal accidents.
The condition in which drivers operate the truck also has a significant impact on road safety. There are generally accepted driving standards that cannot be violated by any individual.
At the same time, another problem is that many drivers do not want to apply technological innovations in their work because they do not know how to use them. In this case, driver training is a must. Also, successfully built communication will help to introduce the necessary technological tools into the work and help drivers get familiar with them. In this case, gamification can also help you simplify the process of training.
Let's try to examine how technology can help improve the security of tracking and make this business more reliable for professionals.
How Technology Can Improve The Safety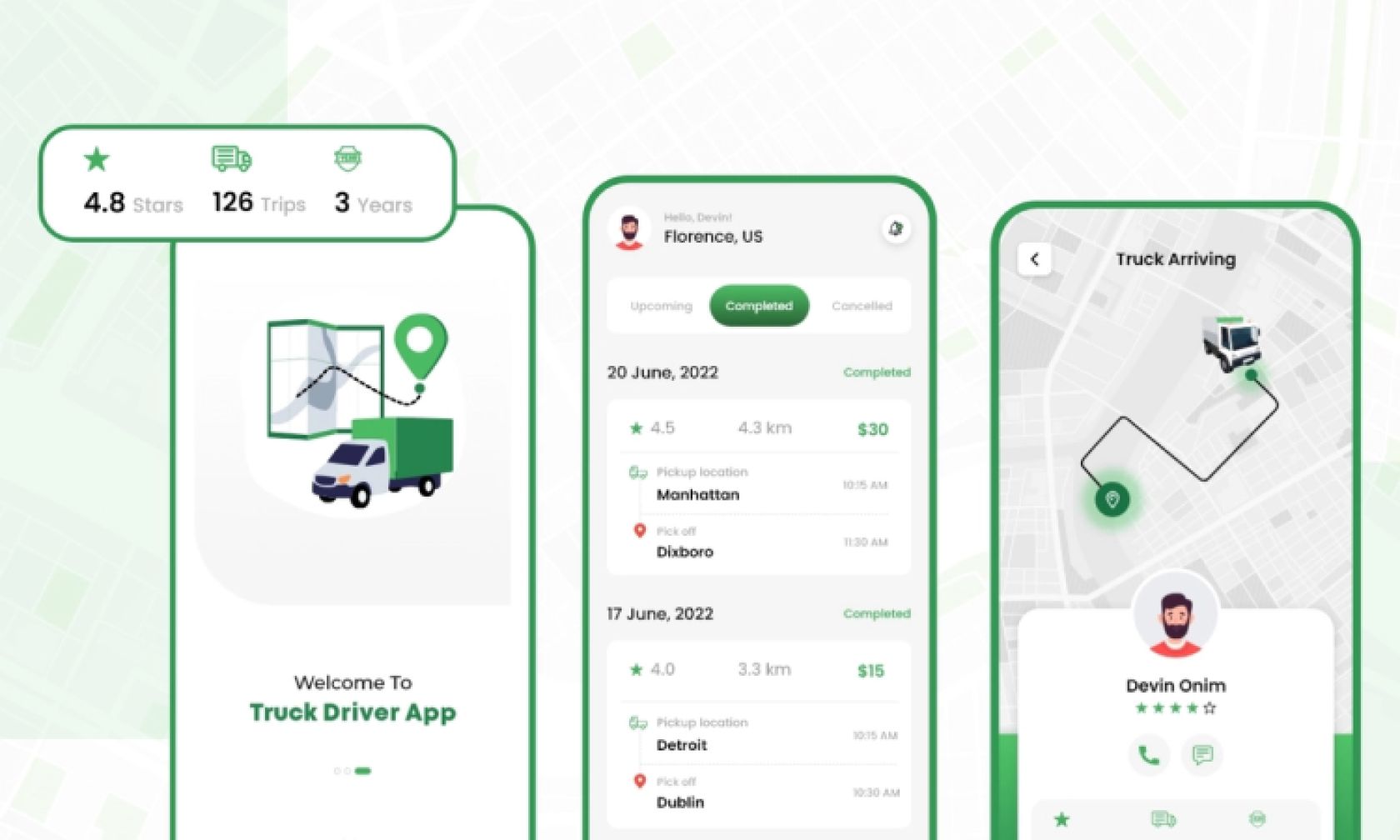 There are many ways trucking tech can help improve safety and security for trucking companies. The main goal here is to prevent the causes of fatal accidents, some of which may be related to the health condition of the drivers themselves.
It is also important to monitor the state of the equipment and make sure that everything is fine with the technical part. Details may cause major problems, too. In the long run, minor defects can become major ones, this is why a regular examination is a useful practice. Thus, although we cannot eliminate all the causes of accidents, a large number of unpleasant and dangerous situations can be prevented. Without the use of technology, the risks in the trucking industry are much higher.
By fixing small problems and minor violations in the behavior of drivers, you can secure a very significant result for yourself in the future. Such important aspects as stability and safety are built on a careful approach to details.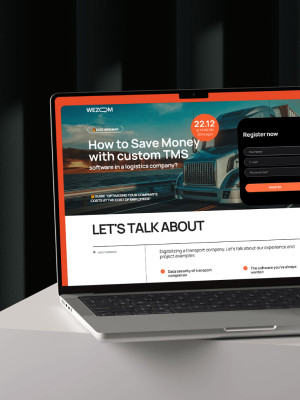 Free webinar!
Register for a webinar by WEZOM
AI-Based Applications
AI-based technology has already caused a breakthrough in many different industries. In trucking, applications based on artificial intelligence help to easily predict possible danger. They help fleet managers find new approaches to safety by analyzing and processing large amounts of data. Such tools are designed with a predictive function for eliminating accidents in the future. With the help of data analysis, applications allow you to understand what needs to be improved and revised and take the necessary actions. In the long run, it helps make better decisions in terms of safety. Also, AI-based technology can analyze if drivers meet the safety protocols.
Electronic Stability Control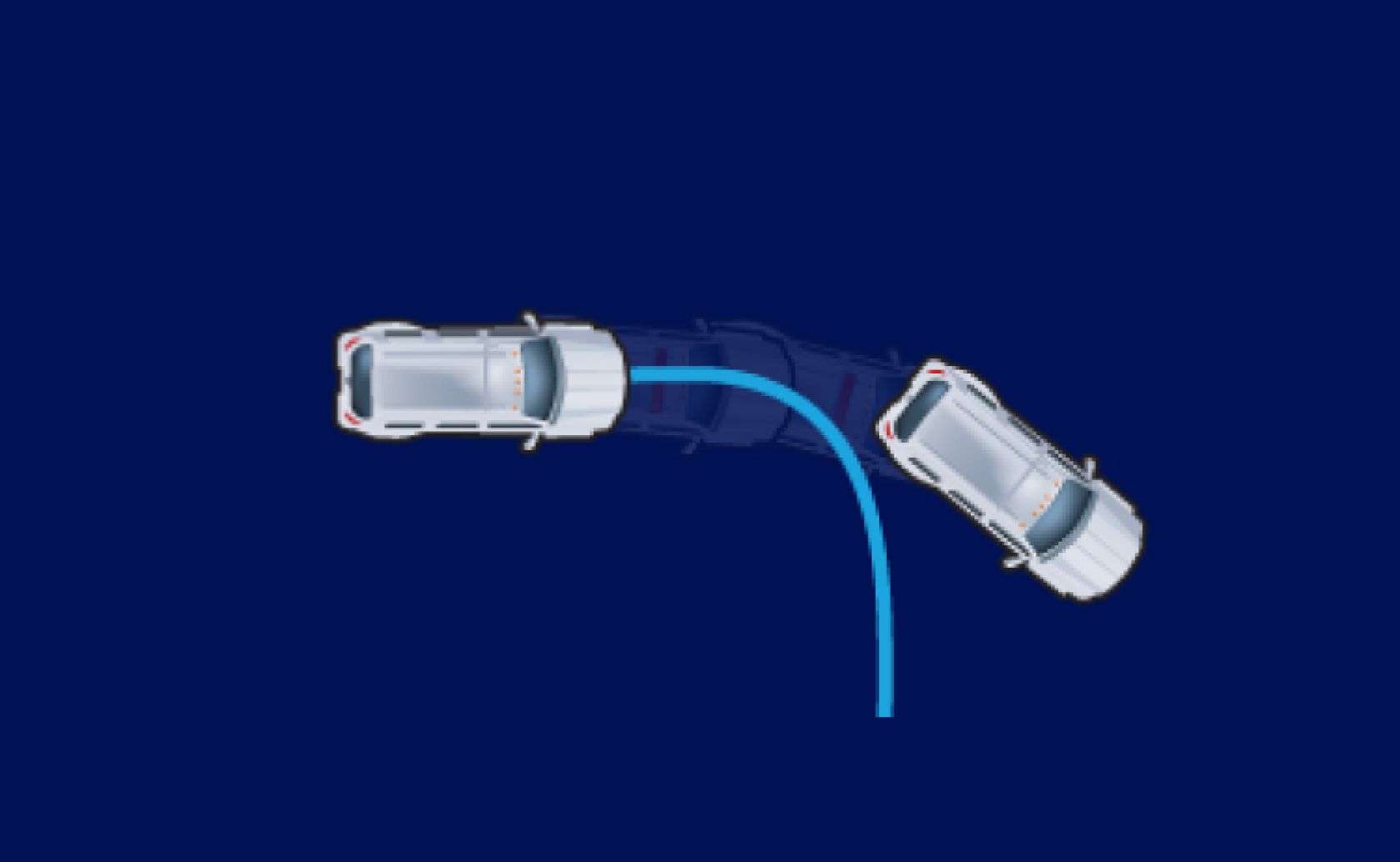 Electronic stability control (ESC) can detect dangerous defects in vehicles. Troubleshooting the technical part is just as important as following the safety rules, as damaged equipment can lead to serious consequences. Eliminating technical problems is not difficult, but it can reduce a large number of risks with simple steps.
Electronic stability control is monitoring and analyzing aspects like tire movement. After detecting various defects, it finds a solution and you may take measures for making your vehicles more protected. For example, if ESC detects certain problems, it may decrease the speed of the vehicle, and by analyzing the tasks executed by the system you can draw conclusions about the state of the truck.
Forward Collision Warning And Mitigation Systems
Such systems are designed to eliminate risks caused by drivers being inattentive. It alerts drivers when they are too close to another vehicle and prevents rear-end collisions. Forward Collision Warning And Mitigation Systems use LiDAR technology – light detection and ranging. Simply put, the system measures the distance between objects in a special way. Some devices combine the LiDAR technology with the following:
automatic emergency braking;
lane keeping technology;
adaptive cruise control.
It helps make the tool more versatile for drivers and prevent dangerous accidents. By building a more robust approach to safety, you may help your business become far more secure in the long run.
Rear-View Cameras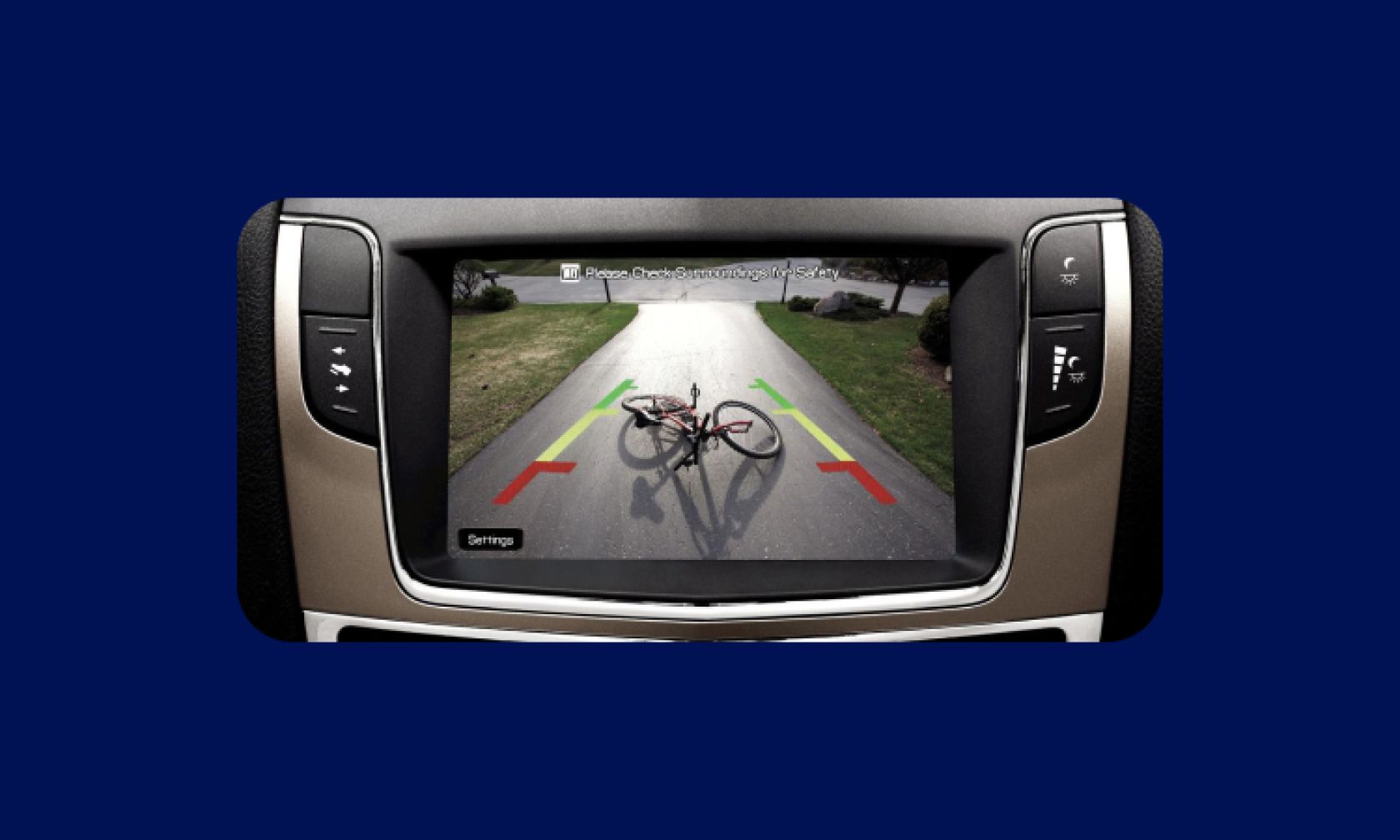 Rear-view cameras offer a solution for minimizing visual limitations for drivers. It is important to ensure unclear visibility does not create additional challenges on the road. These devices allow a more clear vision of the back of the truck and eliminate potential dangers that are related to this area. Some cameras are weather-proof and allow drivers to easily assess blind spots. All of these features make modern rear-view cameras innovative and important for trucking safety.
Conclusion
The trucking business has security standards and measures that evolve. The safety of drivers and vehicles is an important aspect, and for company owners it takes time and technical assistance to improve it. Nowadays, every transportation firm owner needs to take care of security as this aspect may influence all of the other aspects of business, but it is important to know how to address issues regarding safety in a proper way.

With the help of various kinds of tools and digital devices, we can eliminate various nuances that lead to accidents and breakdowns. Besides that, technology can also be effective in preventing fatalities.

Use tracking technology to increase the safety of your business and minimize the risk of accidents on the road. You can improve the safety of truck drivers much easier with the help of digital technology. Because tracking is all about the details, you can influence the security and stability of your business. Safety on the road consists not only of the condition of equipment and other vehicles but also of the drivers. Train them, follow the safety rules, and avoid risky situations. By combining safety and useful technology, you can achieve effective results that last for a long time.
How do you rate this article?