Companies often experience certain difficulties in upgrading the skills of existing employees and onboarding new ones. In particular, when choosing an LMS, they must consider the number of employees they have to train and, especially, the time for which they can master the desired skills.
A few years ago, it took an average of three days of continuous work to create one hour of an eLearning course. However, modern technologies do not stand still, and now, this process can be reduced by, at least, half. In general, we can distinguish several different types of eLearning development but today, we will talk about one of them – rapid eLearning.
What Is Rapid eLearning?
Rapid eLearning is a set of methods for delivering learning content to students in the fastest and the most cost-efficient way. Rapid eLearning can be achieved in three directions:
Content
Rapid eLearning works like a funnel: it filters out redundant information, leaving the main things. The optimal format has to be easy to digest and most relevant to the content.
Software
As part of rapid eLearning, you should use tools that allow you to create original content in a few clicks, as well as reuse the existing content — for example, a course builder with templates, built-in services, and adaptive entrance testing.
Design
You may consider the ADDIE (Analysis, Design, Development, Implementation, and Evaluation) design model. It is a flexible, iterative approach that breaks the development process into short, repetitive chunks. At each stage, the project acquires more and more new features, while there is always a holistic prototype of the final product at hand.
The Role of Instructional Design in Rapid eLearning
Creating eLearning resources usually implies the implementation of instructional design. For example, to simplify the development of training courses, you can apply the ADDIE paradigm.
ADDIE is an approach to creating educational courses developed in 1970 by the University of Florida. It is not the only methodology in the world for creating rapid learning courses but, at the same time, the most popular and convenient one. Most e-learning creators choose this approach because of its simplicity. In addition, the method allows you to correct the errors of past iterations and thereby, improve the results.
ADDIE, as we mentioned above, is an Analysis, Design, Development, Implementation, and Evaluation acronym. Through implementing these five processes, professionals can create practical rapid learning courses with clearly defined goals and move smoothly from one development step to another. Let's define the key steps of the rapid eLearning development process below.
Step 1: Analysis
First, you need to make a portrait of the target audience and set learning goals. Next, you need to determine the expected results and scope of the training program, provide forms of control and forms of organization of the learning process, and also monitor possible constraints (technical, financial, and time). It is also important for you to anticipate potential risks, estimate development costs, select criteria for evaluating student outcomes, and develop measures of program effectiveness.
Step 2: Design
At this stage, you need to focus on creating a course matrix, building a sequence of presentations of the material, determining the duration and format of training, and choosing teaching methods. Also here you should think about visualizing the student's journey, develop a methodology for evaluating student results, and calculate development costs.
Step 3: Development
This step implies that you need to create scenarios for specific classes, develop tasks, create presentations, download training materials and manuals, and build the technical base of the course. In addition, at this stage, you should introduce procedures for assessing student performance, course testing, analysis and adjustment, etc.
Step 4: Implementation
This step is responsible for informing your potential learners about learning, preparing the learning environment (learning platform, materials, etc.), selecting learning facilitators, mentors, etc., and you need to form groups. In addition, at this stage, you need to take care of education, exercises, evaluation of results, and getting feedback from trainees, etc.
Step 5: Evaluation
This step implies that you need to analyze the quality of the program according to previously approved criteria and develop proposals for improving the course in various areas.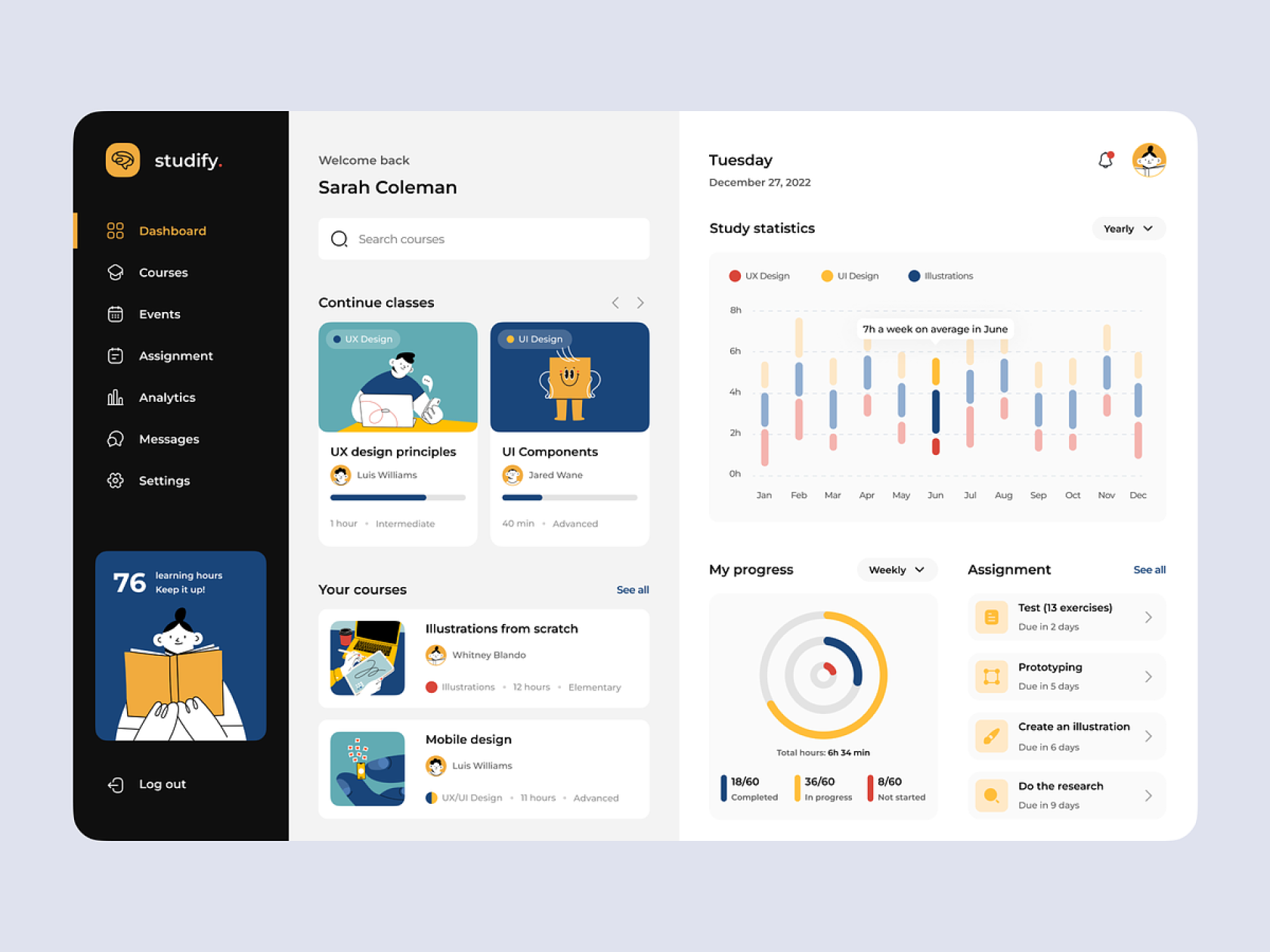 Reasons for Using the ADDIE Model for Rapid eLearning Courses
There are some reasons why ADDIE is so popular in the creation of eLearning courses.
Versatility. This means that this model is used in public education, in the corporate sector, and in online schools.
Comprehensiveness. ADDIE considers not only the design phase but also the stages of preparation, production, and evaluation.
Deep Analysis.

The ADDIE program is not based on conjectures but on clear hypotheses obtained from research results.
Benefits of Rapid eLearning Development
Rapid eLearning involves the creation of high-quality training courses with minimal time costs but with all necessary training materials. However, besides this, Rapid eLearning has several other advantages:
Rapid eLearning is a fast response to an organization's learning needs.

This involves reducing development time thanks to tools in learning management systems.

The learning curve is also steep.

The ROI turns out to be higher.

Less development time is required – training meets the unique and pressing needs of managers.

Rapid e-learning systems ensure better control of maintenance and updates. And you can do it on your own – just compare this to standard outsourced eLearning projects where external vendors will update and maintain the program during its lifetime.

Reducing training time leads to greater motivation to register and complete training on time.
How Does Rapid eLearning Work?
Rapid eLearning is based on three principles: content, 4Ps, and rapid authoring tools. Let's look at them in more detail.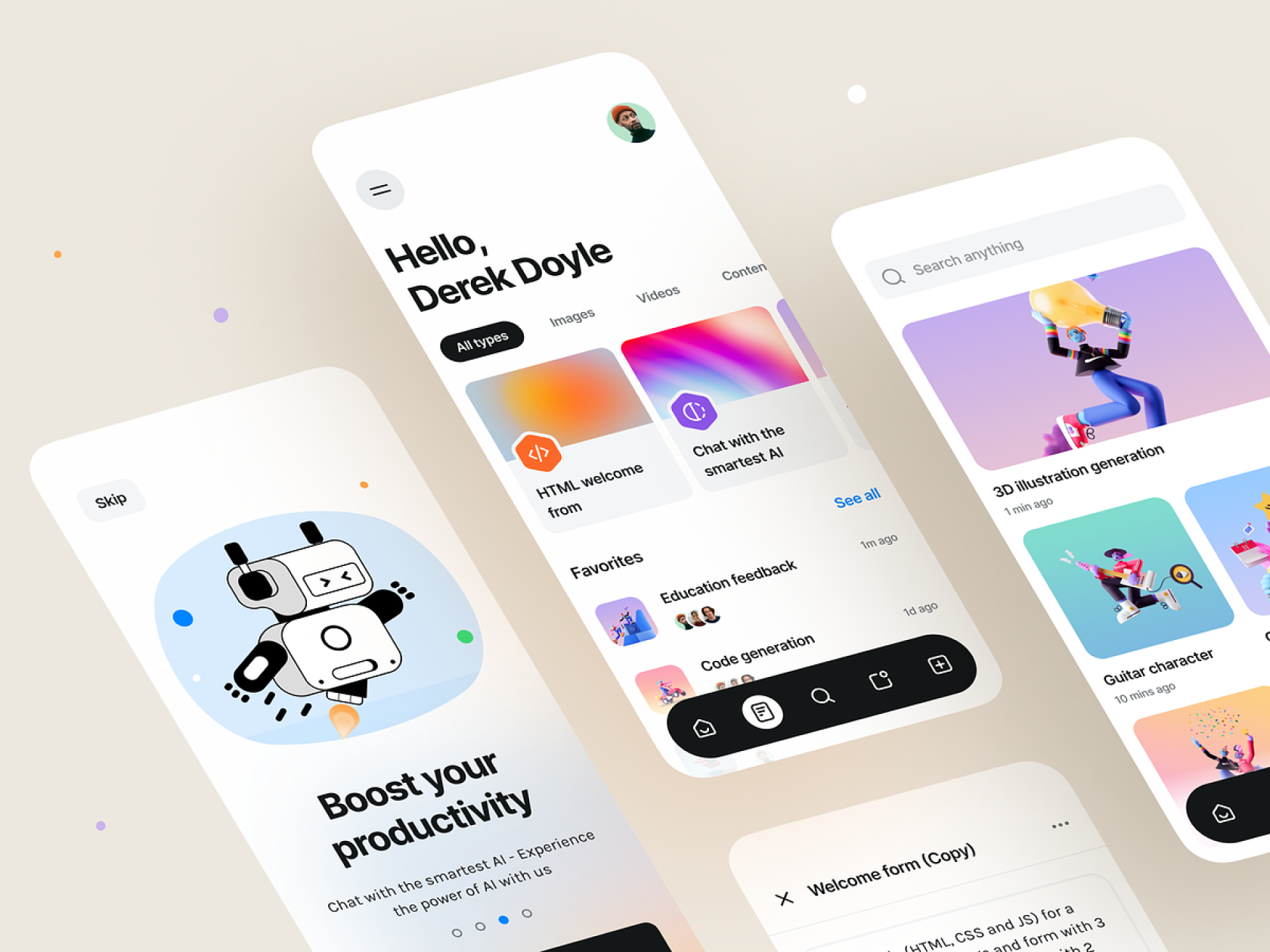 Content
E-learning solutions imply the usage of advanced rapid eLearning development tools that transform existing learning materials, including online courses, micro-learning modules, legacy HTML5 courses, and performance support solutions. In other words, if the materials correspond to the learning objectives, then they can be transferred into the eLearning plane.
4R strategy
4R in rapid eLearning stands for Record, Republish, Rebuild, and Redesign. This means that you should create courses using a recording, republish existing courses using rapid eLearning, rebuild large curricula into microlearning, and redesign offline learning in the classroom into online learning.
Rapid authoring tools
Rapid eLearning uses various tools to create unique courses that meet the highest standards and needs of learners and the organizations they work for. Therefore, you should build a solid structure with the best software to obtain the perfect training program.
What Isn't Rapid eLearning?
There is a lot of confusion and incorrect information around Rapid eLearning. Let's put everything in its place and figure out what exactly Rapid eLearning is not.
A Shortcut That Compromises On Quality
In our world, it is generally accepted that it is impossible to combine high quality, cost-effectiveness, and tight deadlines in one product. However, rapid eLearning is designed to reduce the cost and time of creating online courses. In this case, you might think that the quality of the product will be lower.
However, the essence of eLearning lies in the fact that this approach does not pose any threat to the quality of teaching materials because the concept is based on sound principles of learning design.
First of all, you need to make sure that the training courses are justified in terms of learning – to do this, you will have to determine the exact learning objectives and strategize instructional design based on audience data. And, of course, make sure to provide the prototype to stakeholders for review and further feedback.
Monotonous Courses Without Creativity Or Engagement
Another common misconception about rapid eLearning solutions is that these courses are perceived as PPT presentations with little or no interactivity. Of course, this approach may involve some reduction in interactivity, but this does not mean that you have to sacrifice the degree of student involvement.
To strike the right balance, you need to use time-tested scenarios and case studies to keep students interested. You can also use the icebreaker approach at the very beginning of the course to lower the entry threshold for students. You will benefit from personalizing the learning experience by addressing each student by name and allowing them to choose unique avatars. In addition, if you use gamification, you can increase the motivation of students.
Interested in Rapid E-Learning Development?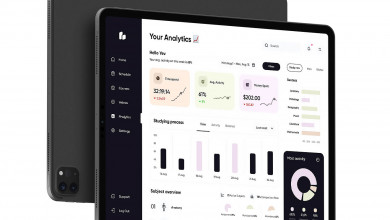 Find out if our Rapid E-Learning solution is right for you on our product page.
When should you choose rapid eLearning Development?
If you want to create a perfect innovative course, rapid eLearning development would be a great option for you. Specifically, rapid eLearning software is perfect if you do not have a lot of time and money to create a course, your content has a limited retention period, and you need one-time training.
Consider WEZOM as Your Reliable eLearning App Development Partner
The WEZOM team has colossal experience in rapid eLearning for different business niches. Below, you can check a specific case of development of such a solution.
Our client was a leading transportation company in the US that needed to introduce a custom education management system for driver training. Taking into account the size of the client's staff — over 1,000 drivers — the obtained platform had to provide them with needed training materials in the most convenient way. As for the key deliverables of this solution, they included ensuring safe driving in accordance with all laws and regulations.
After discussing the client's requirements and global market research, we were tasked with developing a gamified educational platform enriched with personalization, testing, role-based training, AI-driven search, analytics, and reporting features. The result of our collaboration was excellent: the client was managed to decrease the staff turnover by 30%.
If you also want to implement an advanced rapid learning solution for your business, feel free to contact us. We will bring together a team of specialists with expertise in your business niche and build a project in a full accordance with your requirements.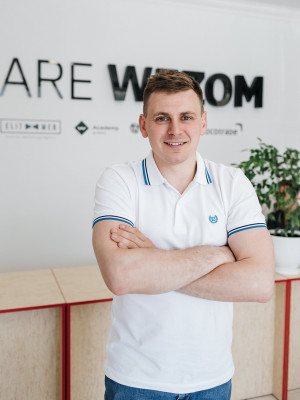 Interested in a custom solution?
Of course, this will require some financial investment from you at the beginning of the path to automation, but over time, this approach usually fully pays off. I can talk about it in detail.
How do you rate this article?