In collaboration with our partner SDA, we have written an article that explores the advantages of SaaS, a crucial component of cloud computing, for businesses, emphasizing its scalability and potential cost savings. While SaaS undoubtedly offers cost-effectiveness and adaptability to enterprises, its integration into corporate software is not without its challenges. In this article, we delve into these obstacles, offering valuable insights from IT service leaders such as WEZOM and SDA, revealing a combination of potential pitfalls and strategies to ensure a seamless integration process.
Understanding the Complex Intricacies of SaaS Integration in Modern Enterprises
Based on this article, we conducted a study, the results of which are packaged in our new report. The findings highlight the remarkable trajectory of the SaaS sector, which is anticipated to soar to $832.1 billion by 2025, surpassing other cloud services such as PaaS and BPaaS.
Learn more about Challenges Faced in SaaS Integration Processes and Strategies for Overcoming this Challenges in the report: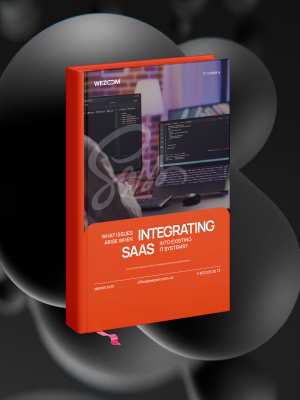 Integrating SaaS into existing IT systems
What issues arise when
SaaS provides cost-effectiveness and adaptability for enterprises, but its integration into enterprise software is not without complications. An analysis of these challenges, supplemented by insights from IT services leaders such as WEZOM and SDA, reveals a mix of potential pitfalls and strategies for seamless integration.
How do you rate this article?