Supply chains are becoming more complex and suffering from unpredictable adversity - wars, natural disasters, and lockdowns. How to
ensure business stability and reliable logistics in such a turbulent time?
Spotlight for investments
In recent years, we have seen a boom in transportation technology investments.
According to Grand View Research, the global smart transportation market's value reached $110.53 billion in 2022 and is expected to grow by another $11 billion in 2023. Experts predict that the market will grow extremely rapidly, with a compound annual growth rate of 13% between 2023 and 2030. By the end of the decade, the market revenue will exceed $286 billion.
Read more in the report: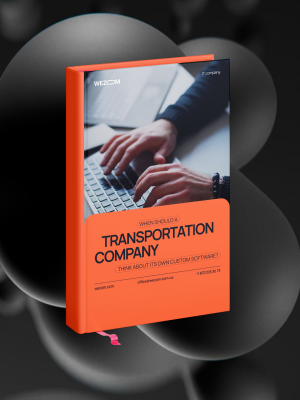 When Should a Transportation Company
Think About Its Own Custom Software?
With the constantly growing demand pressure, the transportation industry desperately needs new solutions?
How do you rate this article?