When it comes to the development of the NFT marketplace app in the blockchain ecosystem, many people have tried their hand at it. However, these projects have been complete failures in most cases and have eventually closed down.
What is a non-fungible token?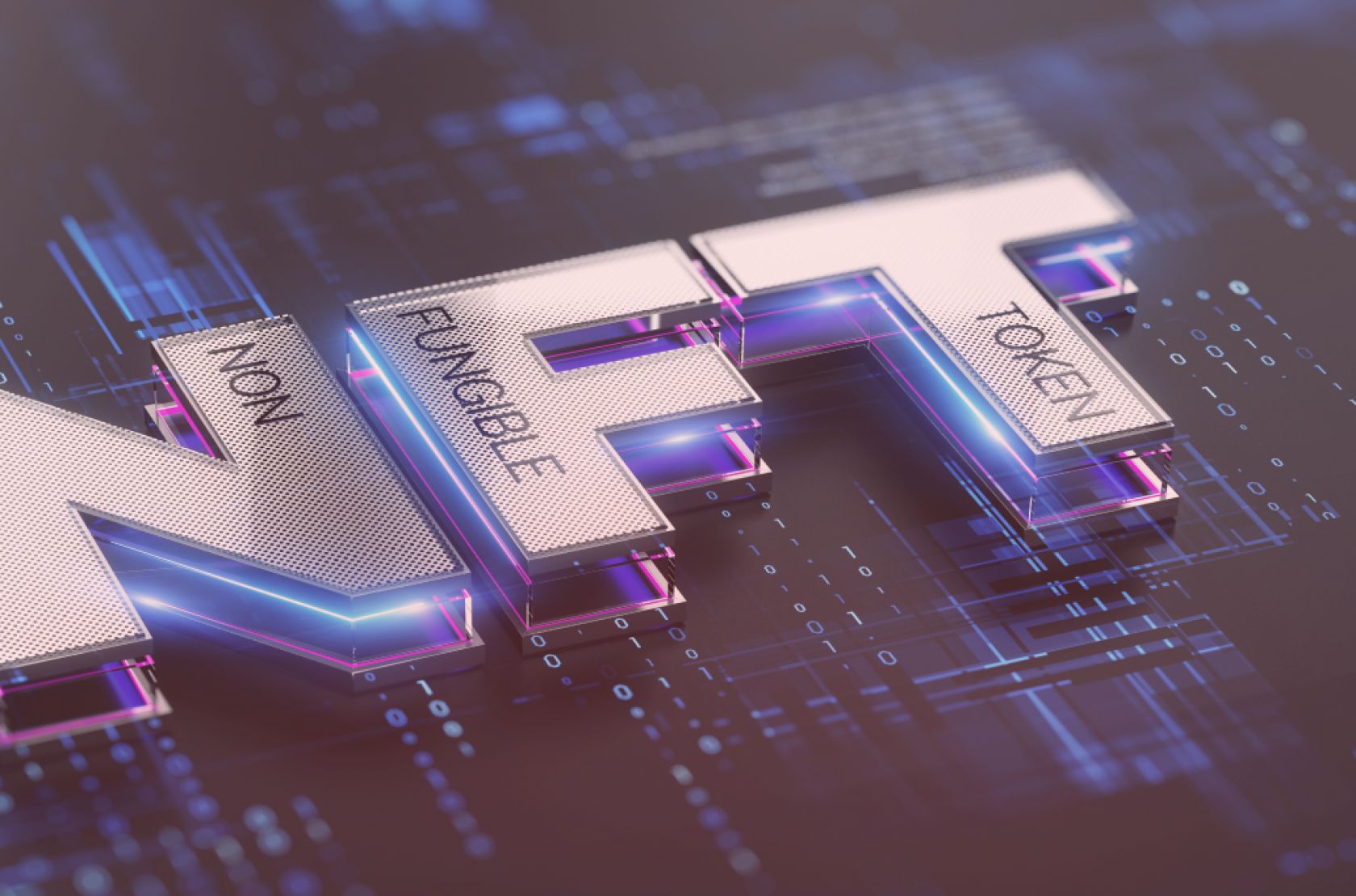 Non-fungible tokens (NFTs) are digital assets that intrinsically do not have the same value. They may be traded like fungible tokens. However, they cannot be replaced like cryptocurrencies like Bitcoin and Ethereum. The tokens must also follow specific rules to maintain their authenticity and uniqueness for decentralized trading platforms to recognize them.
What is the NFT marketplace?
NFT marketplace is an online platform where anyone can buy and sell non-fungible tokens. They typically allow sellers to set their asking price, which allows them to earn more money than they might on other platforms like eBay.
What are the different types of NFT Marketplace?
While there is no definitive answer, NFT marketplaces can be classified into a single product and multi-category marketplaces. The former mainly focuses on selling unique or collectible items like Cryptokitties. At the same time, the latter allows users to sell their products irrespective of their type, whether it is digital or physical.
What are the benefits of having an NFT Marketplace?
NFT marketplaces come in handy when buying rare items that can either be lost or stolen by the user. It is because cryptocurrencies are difficult to recover and easily hackable, unlike NFTs. Also, with blockchain technology, the seller can't quickly go back on their word and offer refunds or cancel transactions.
Why should you develop an NFT marketplace?
Currently, there is a real need for the development of NFT marketplaces. According to Dapp Review, Cryptokitties has over 1 million users. There are other NFTs in different niches like cryptocurrency collectibles that need good platforms for managing their business operations. It has the potential of pushing growth within this sector at a time when it is needed most.
What is the NFT market app?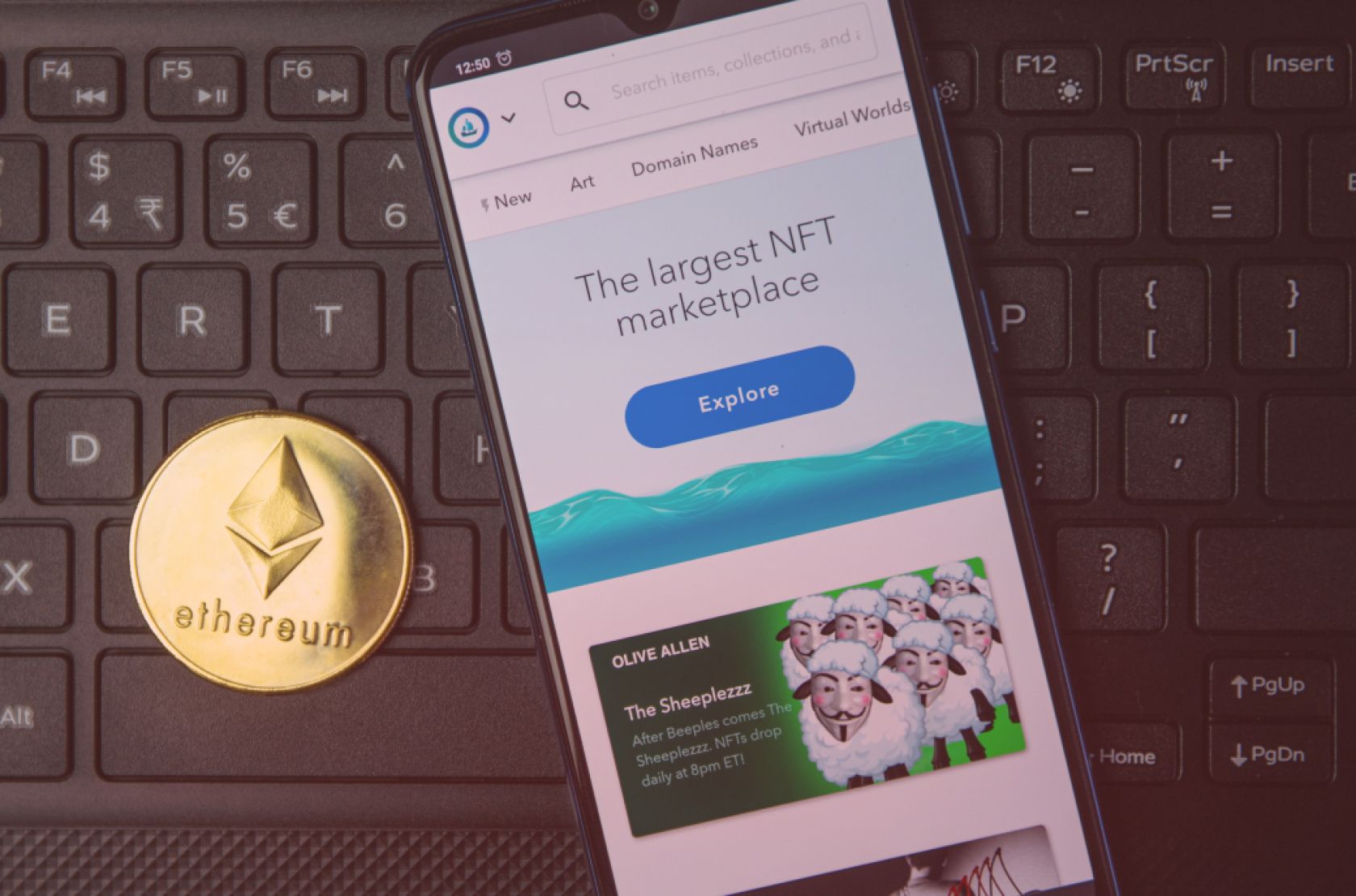 The NFT market app is a digital platform that allows NFTs to trade with each other. It is an online portal where anyone looking for rare and unique items can visit, browse through the different listings and make purchases.
Meanwhile, the NFT market is being dominated by two significant players in this regard - Rarebits & OpenSea.
In today's article, we will analyze both these NFT marketplace apps and see which one stands ahead of the other.
1. Rarebits
Rarebits is an online project started in 2017. It has gained significant traction following Cryptokitties acquiring the platform last year.
Features of Rarebits
It allows users to list their ERC721 token for free for up to 10 days. If no one buys during this period, they are charged nothing further.
The platform has an easy-to-use UI/UX, making buying and selling very simple.
The highlight of this app is that it allows buyers to purchase with Ether (ERC20 tokens are not accepted).
They also allow sellers to list their items for sale at any time between $1 - $200
The team created this project at Fluence Labs. Their goal was to provide users with a place where they could trade, purchase and sell NFTs without having to worry about any fraudulent activities or scams. The first version of their marketplace was released in 2017 and is still the same as then.
2. OpenSea
OpenSea is a decentralized platform with 300,000 monthly transactions between users. The app was launched in 2017 and is backed by Binance Labs, Hashed Health, and GBIC, among other investors.
Features of OpenSea
It is a decentralized peer-to-peer marketplace that offers users the opportunity to buy and sell ERC721 Tokens.
Sellers can also purchase NFTs from this portal at a discounted price.
The UI/UX of OpenSea is simple, making it easy for newbies in the cryptosphere to get around it.
It accepts both Ethereum and ZRX tokens as a method of payment.
The platform is secured by the 0x protocol, making it difficult for scammers to effect transactions without being detected.
This NFT marketplace app also offers escrow services to help safeguard users from transaction reversals. In case a seller fails to deliver the item to a purchaser, they can claim the escrowed funds without having to go through an arduously long process. The escrow protocol is known as "multi-sig," which requires more than one individual's signature to release funds.
What does it take to create an NFT marketplace app?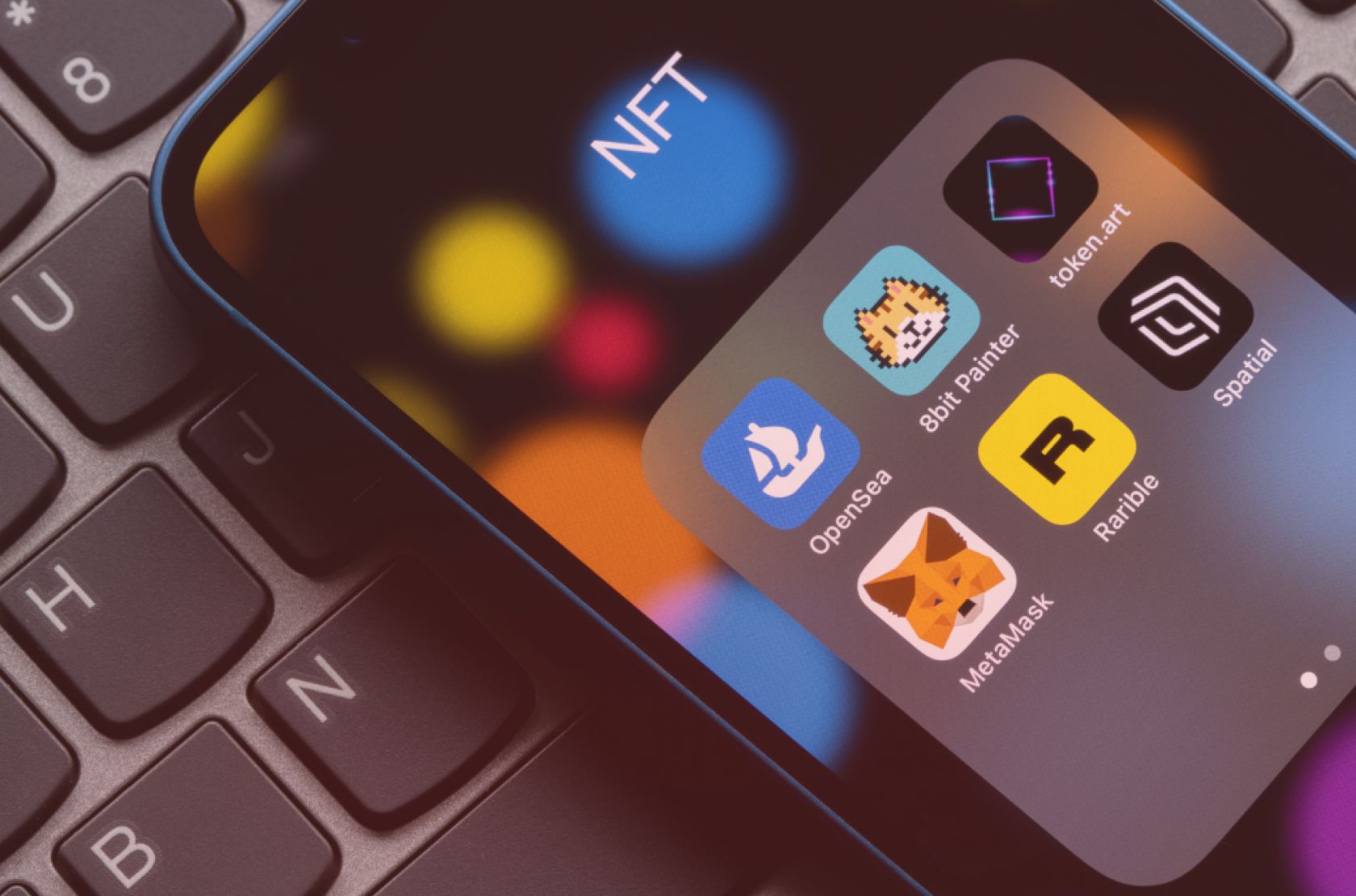 When creating an top NFT marketplace app, some essentials must be considered. The following are the most important of all:
There should be an exemplary user interface (UI) and user experience (UX). It means that sellers will have to carefully describe their items in the best possible way, while buyers will need intuitive controls to make purchases without any complications or hassles.
Any NFT marketplace app must attract a considerable number of users. It means that the UI and UX must be done correctly to maximize its attractiveness and appeal to potential traders, especially those new to such platforms.
The platform must also come with an API that can handle multiple transactions at once. It is crucial to help traders enjoy quick responses that maximize their buying and selling opportunities.
There should be a sound reputation management system. A good reputation can encourage more people to trade on the platform. At the same time, a bad one can scare away many interested parties, especially those who may have prior experience with such platforms.
Finally, an NFT market app developer should create the required software to handle all the necessary transactions and transfers that a platform like this requires.
When it comes to nft development, you need to have the utmost focus on your target audience. If you want to develop an NFT marketplace app, you must know the kinds of requirements that potential users will demand.
The Future of NFT in 2023
At the moment, the NFT trend continues to grow and develop. The trend is predicted to reach particular popularity by 2026. Now it is not only a way to create content, such as photos, videos and other things, but also to own it. As mentioned earlier, content on the web cannot actually be owned by its creator. NFT technology solves this problem and opens up new opportunities for online users.
It is also important to say that NFT technology is developing now as actively and quickly as cryptocurrency. That is why many experts on the market now advise starting actively investing in cryptocurrency, as well as other meta-currencies, such as GameFi for example.
NFT is now of particular artistic and creative value. Many artists are making their paintings available for auction or simply making them available for selection immediately on an online platform. Some companies are going to do exhibitions in the same way in 2023.
Also next year, a more popular method of earn-to-play will become more popular, in which network users can play online games and exchange the points received in the game for tokens – the online currency for the NFT network. This is another trend, which is projected to develop and gain even more popularity.
Does it make sense to develop your business in this direction now? If good reason to believe that it is worthwhile, because the NFT network continues to actively develop and more active growth is predicted in 2023-2026.
Final Notes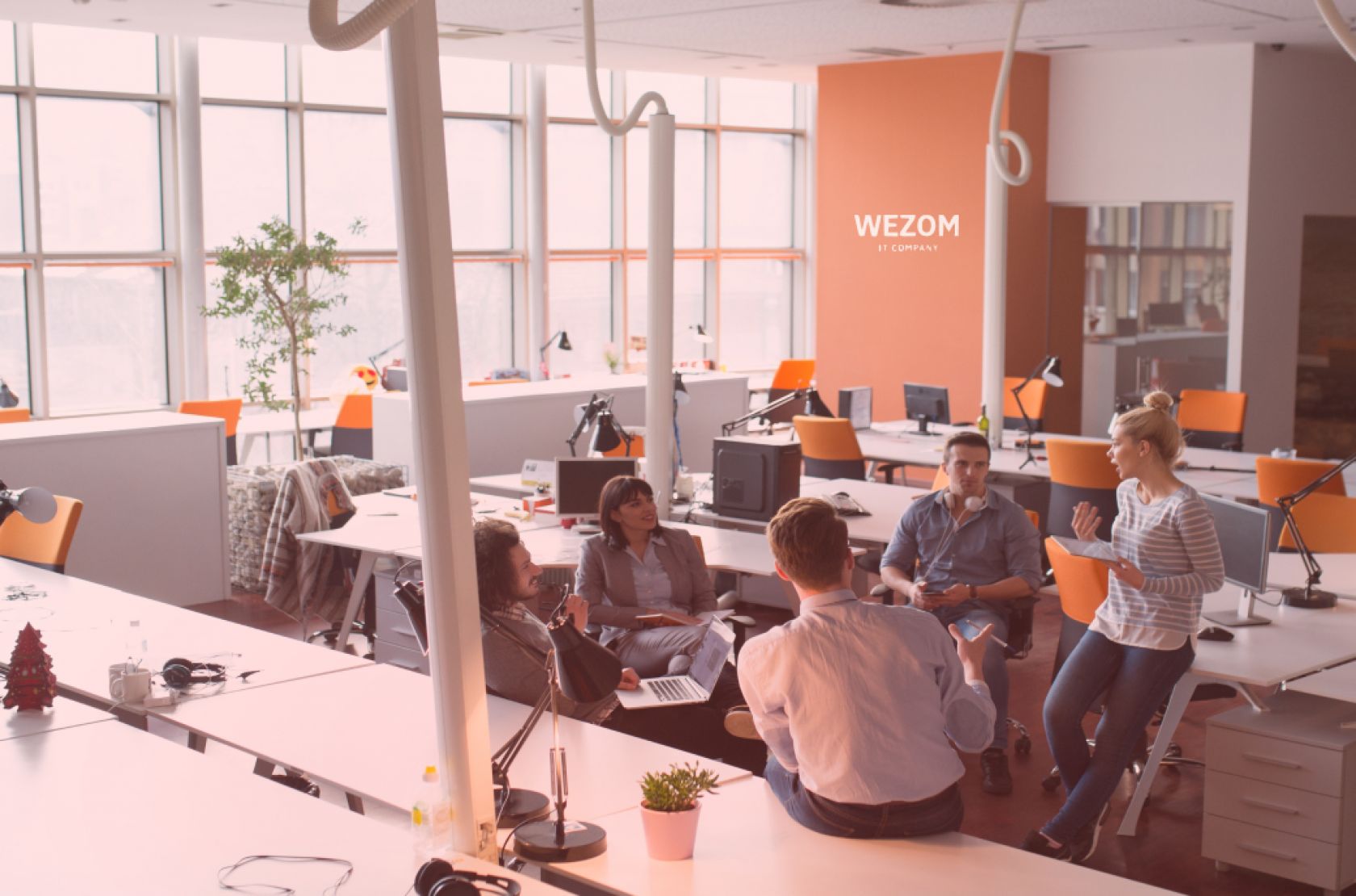 Always work with a reputable developer to know all the requirements and essentials of an NFT marketplace app. They will also be aware of how vital it is to create a user-friendly platform that can appeal to rookie and veteran traders alike. They should also have the technical expertise needed to keep such software as secure as possible to safeguard all potential scammers' transactions.
The platform will be an intermediary between buyers and sellers, so it must have all the required safeguards to ensure that both parties get what they bargained for without any hassles. It is why before choosing a developer to work with, you must know precisely what kind of NFT marketplace app will suit your requirements and suit them perfectly.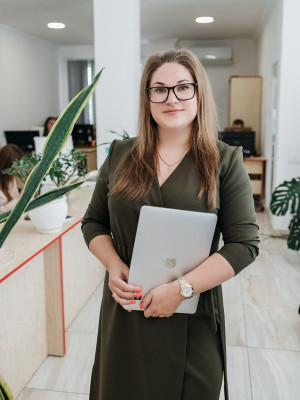 Do you want to create NFT marketplace?
In a nutshell, if you are faced with the dilemma of creating an NFT marketplace, we are happy to help you fix it.
Who is the biggest NFT marketplace?
OpenSea is currently the largest and most dominant NFT (Non-Fungible Token) marketplace in terms of volume and user activity.
How much does it cost to make an NFT app?
Developing an NFT app's cost hinges on its complexity, targeted platforms, design intricacy, backend needs, blockchain choices, security measures, post-launch services, the developer's location, and project duration. Costs fluctuate based on these elements, so detailed estimates from professionals are vital.
How do you rate this article?