A client who works in the oil & gas industry contacted us for the custom development of a billing CMS. Electricity and natural gas distribution company with over million users. Previously, the company had already used the Bitrix24 CMS and the 1C ERP system. However, they decided to stop renewing licenses for personal reasons.
Additionally, this decision was supported by the tightening of data security requirements within the company (they became focused on the security of personal data), the low level or complete impossibility of customization according to the company's business processes, as well as initially complex UI/UX design.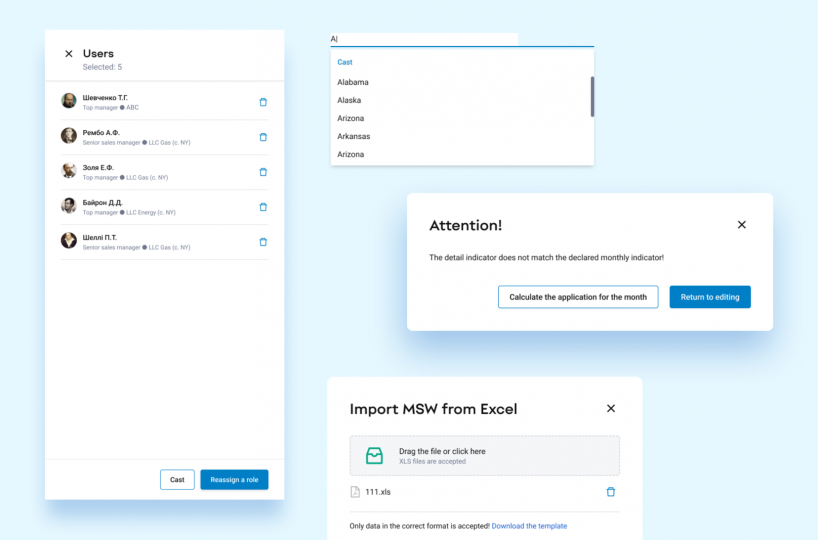 The client contacted us for the custom development of the billing CMS for automation and optimizing business processes within the company.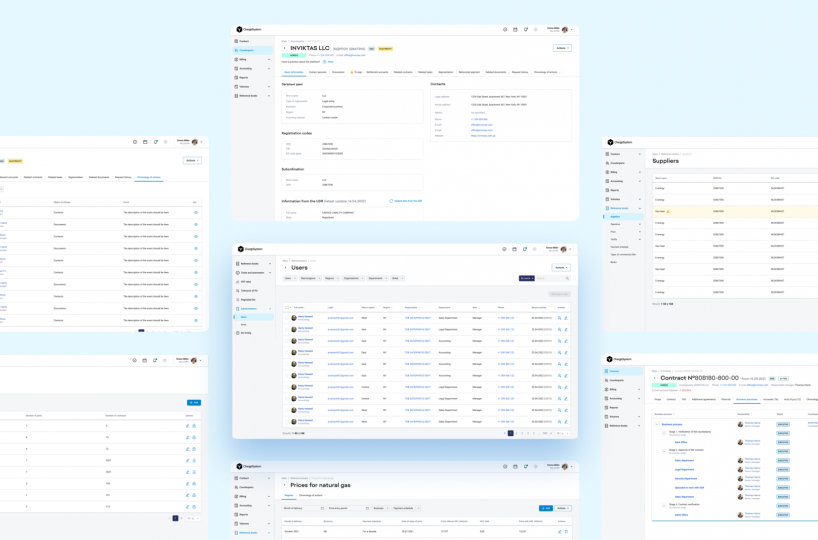 As well as reducing risks associated with the human factor.
Goals of Billing CMS Development
01/
The main goal of our project was to create a valuable product for its target audience, namely, for the company's employees and for its owners themselves.
02/
We also understood that we needed to create not just a product that meets the requirements of the client but an innovative solution that surpasses existing analogs in all its characteristics, from automation, performance, and accessibility to everything related to user experience.
03/
Also, the project had to be created with a focus on further scaling and adapting to the new needs of the client with minimal time and financial expenses.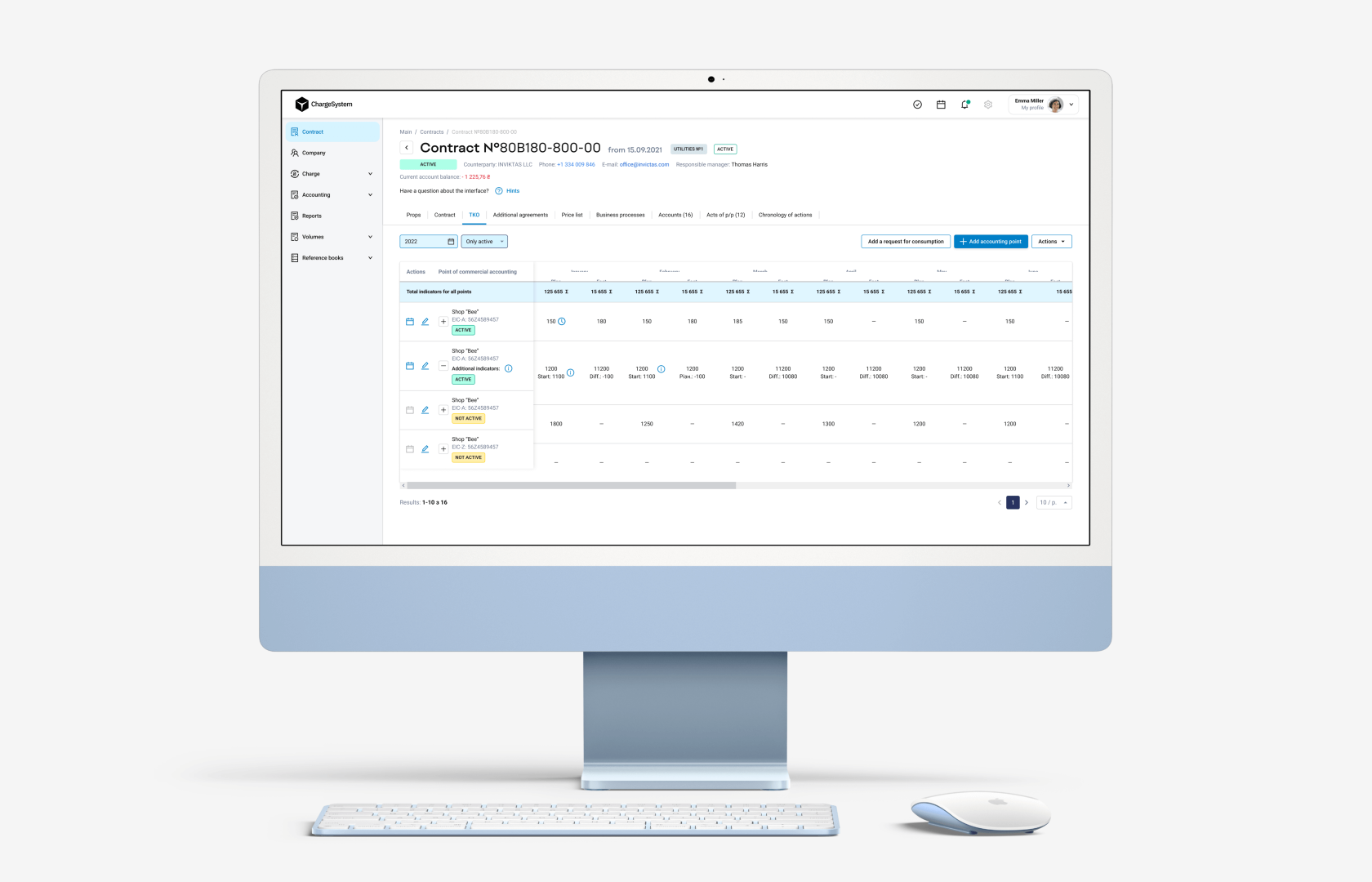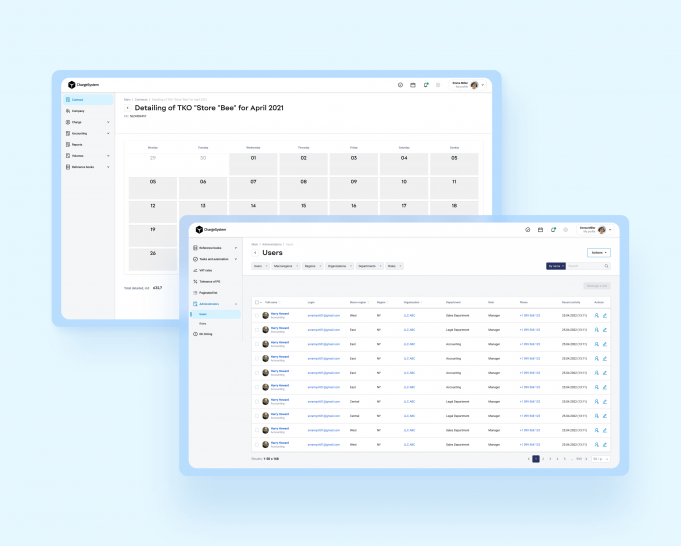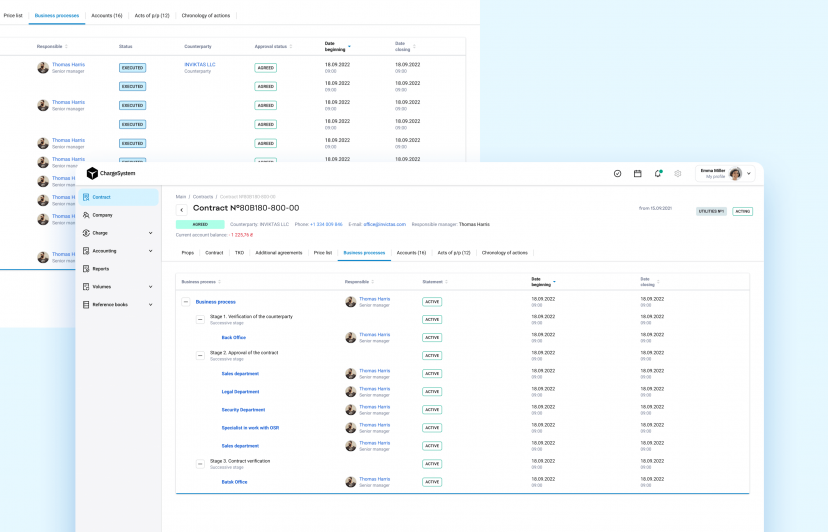 Our Research & Development team created an all-in-one solution with a user-friendly interface adapted for the client company's employees with basic PC skills (which was not typical of previously used systems). Also, unlike ready-made solutions that the client company used before, our custom development covered all the necessary business processes and requirements, eliminating the need to install several different types of software simultaneously to solve complex problems.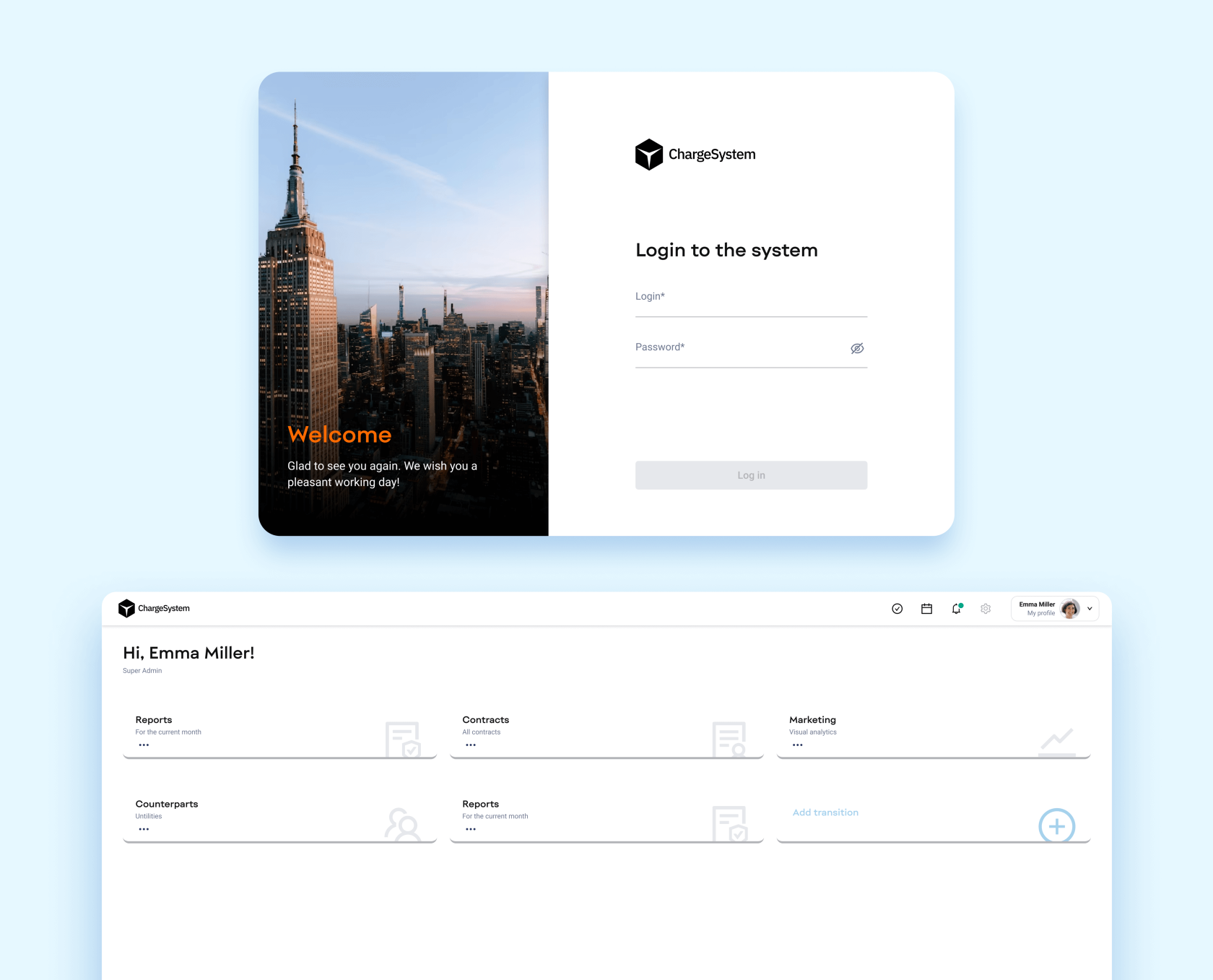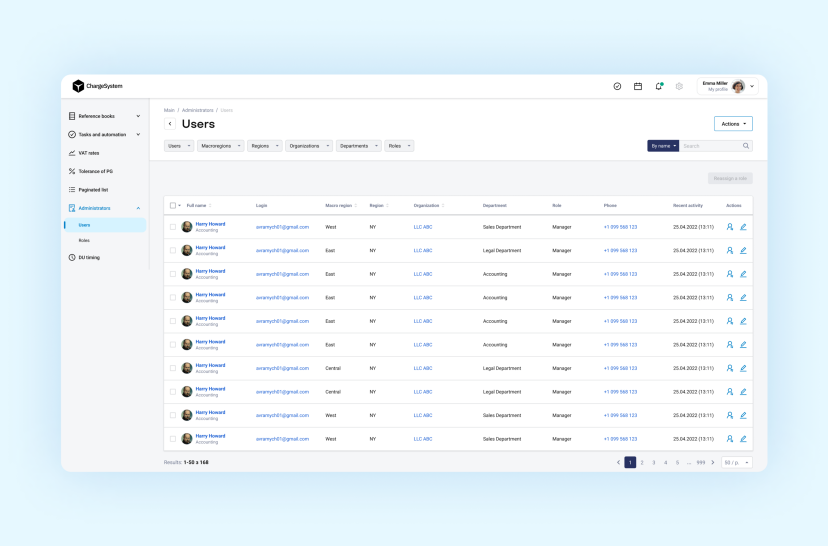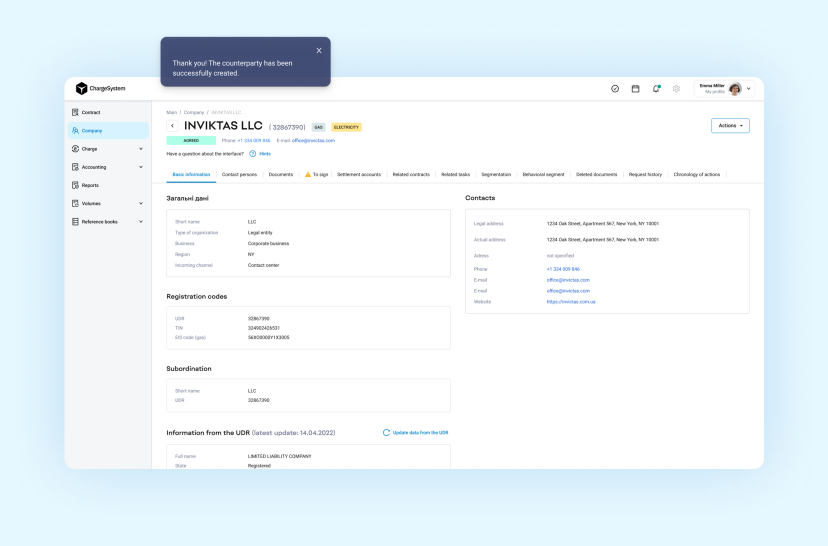 Billing CMS Results
Currently, the custom billing CMS is still under development, but our team has already launched the MVP, which took a year and a half to implement.