Given the new GDPR rules in Europe and the ban in some countries on the use of Client ID, which is the keeper of personal data from Google Analytics, we decided to develop a SaaS cloud based solution for real time analytics similar to the well-known services Roistat and OWOX with the ability to use the User ID, which provides the proper level of anonymity.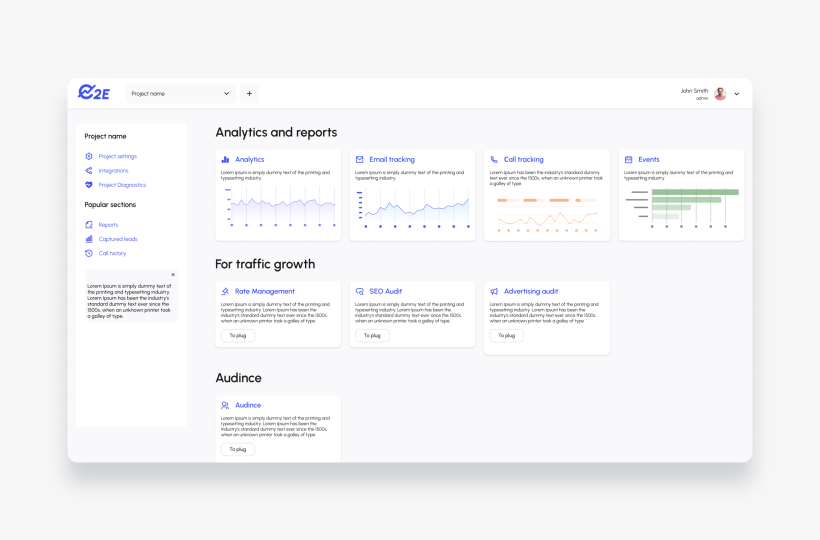 01/
Given the CAGR of 14.8% with low competitiveness and high demand, we conducted research to develop a product for end to end customer journey analytics that could compete with Roistat and OWOX.
02/
With its help, users will be able to analyze conversion channels separately and the level of demand for each of them for efficient distribution of costs.
03/
To provide the users with the ability to view reports based on Google Analytics data without a connected email account, we allowed them to create a single service account in our custom solution.
04/
In addition, thanks to our product, users will be able to share and configure access to analytics for their team directly in the marketing platform settings.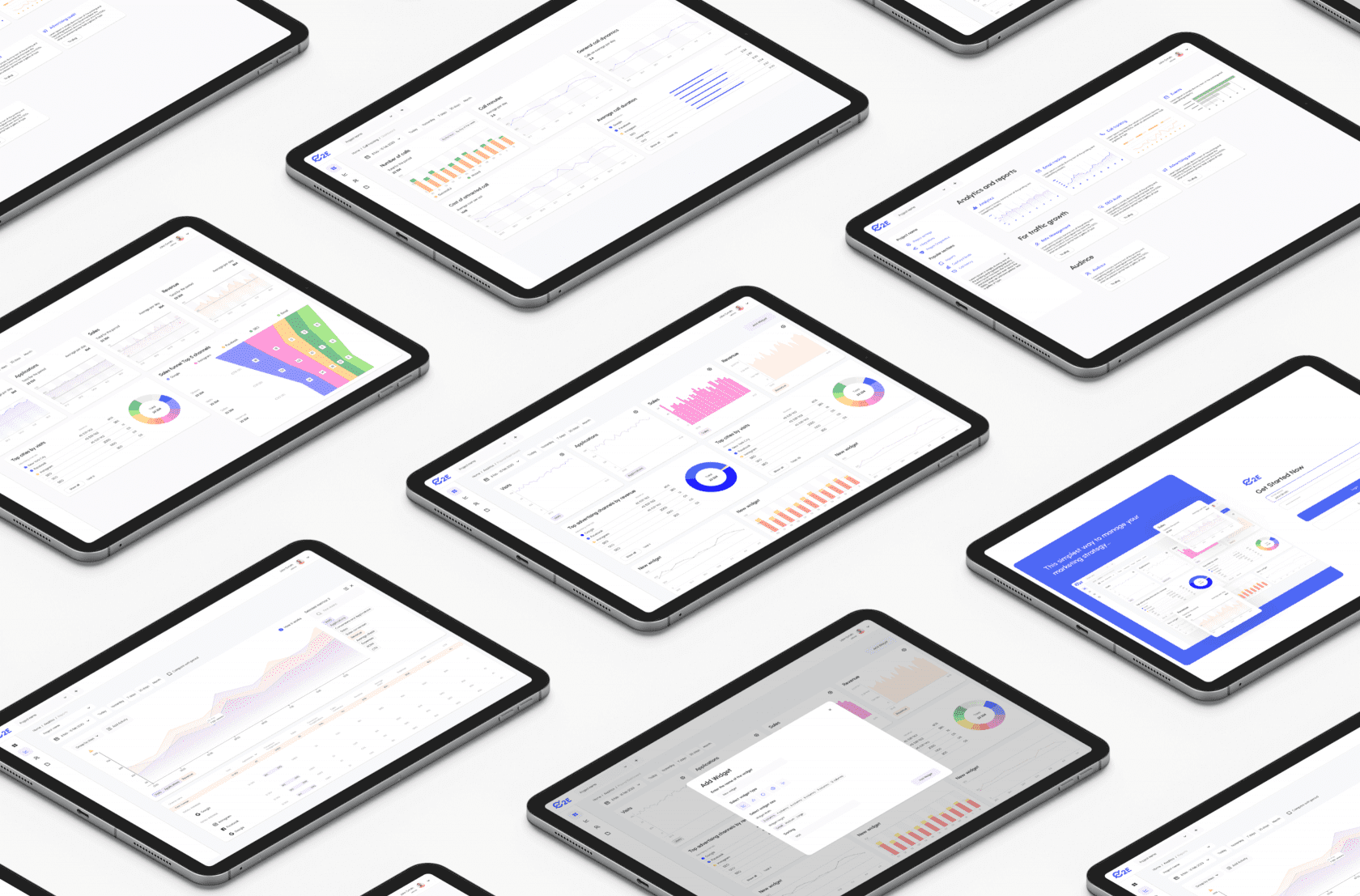 For efficient planning of a set of features and market positioning of our product, we targeted its potential users by developing unique client profiles. As a result, we received such categories of users as:
small and medium-sized businesses;

advertising agencies;

individual marketing experts.
The main geographical shares of the market belong to the following countries:
USA - 38.5%;

Great Britain - 11.8%;

India - 5.6%;

France - 3.81%;

Canada - 3.26%;

other countries – 40.5%.
At the same time, the most solvent audience lives in the USA, Canada, Australia, and Great Britain.
The research was conducted in nine highly specialized areas, including manual testing and the study of user feedback about products. We also conducted 27 interviews with our potential clients, identifying the minimum requirements for the product and the gains and delighters satisfaction factors. Finally, we analyzed the price offer and were able to determine the optimal cost for our analytics driven end-to-end solution.​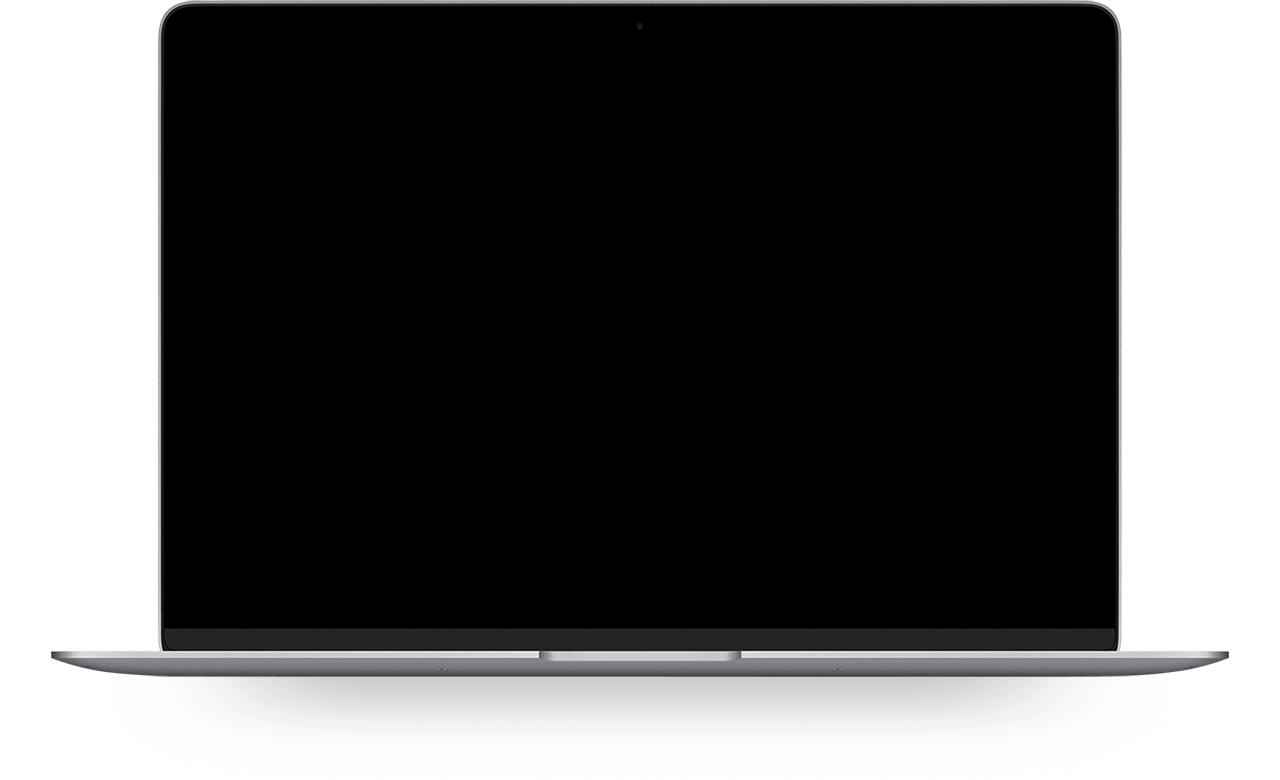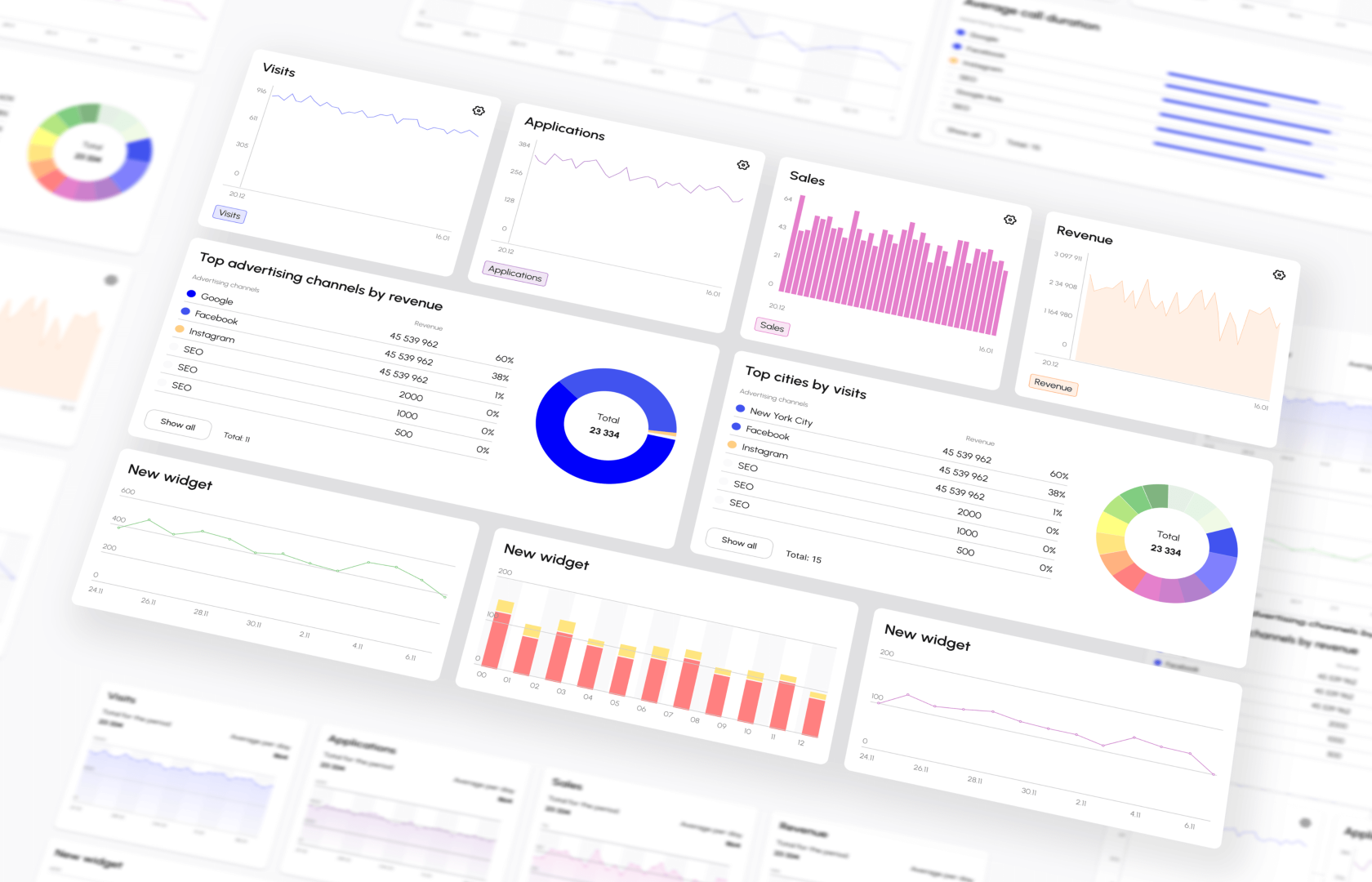 For the initial analysis of the basic features of our custom solution, we conducted the corresponding research. Based on it, we received the following insights:
for SMM – 27.8% + 15% potential growth trend;

for Email Marketing – 22.1% + 4.5% potential growth trend;

for SEM (Search Engine Marketing) – 19.5% + 9.7% potential growth trend;

for Content Marketing - 18.6% + 14.5% potential growth trend;

for Web & Mobile Analytics – 24.8% + 7.2% potential growth trend.
At the same time, the main factor in ensuring market competitiveness was to provide the complexity of the created product, that is, to create a product that would have functionality for web and mobile analytics, social media analytics, as well as advertising campaigns and affiliate programs analytics.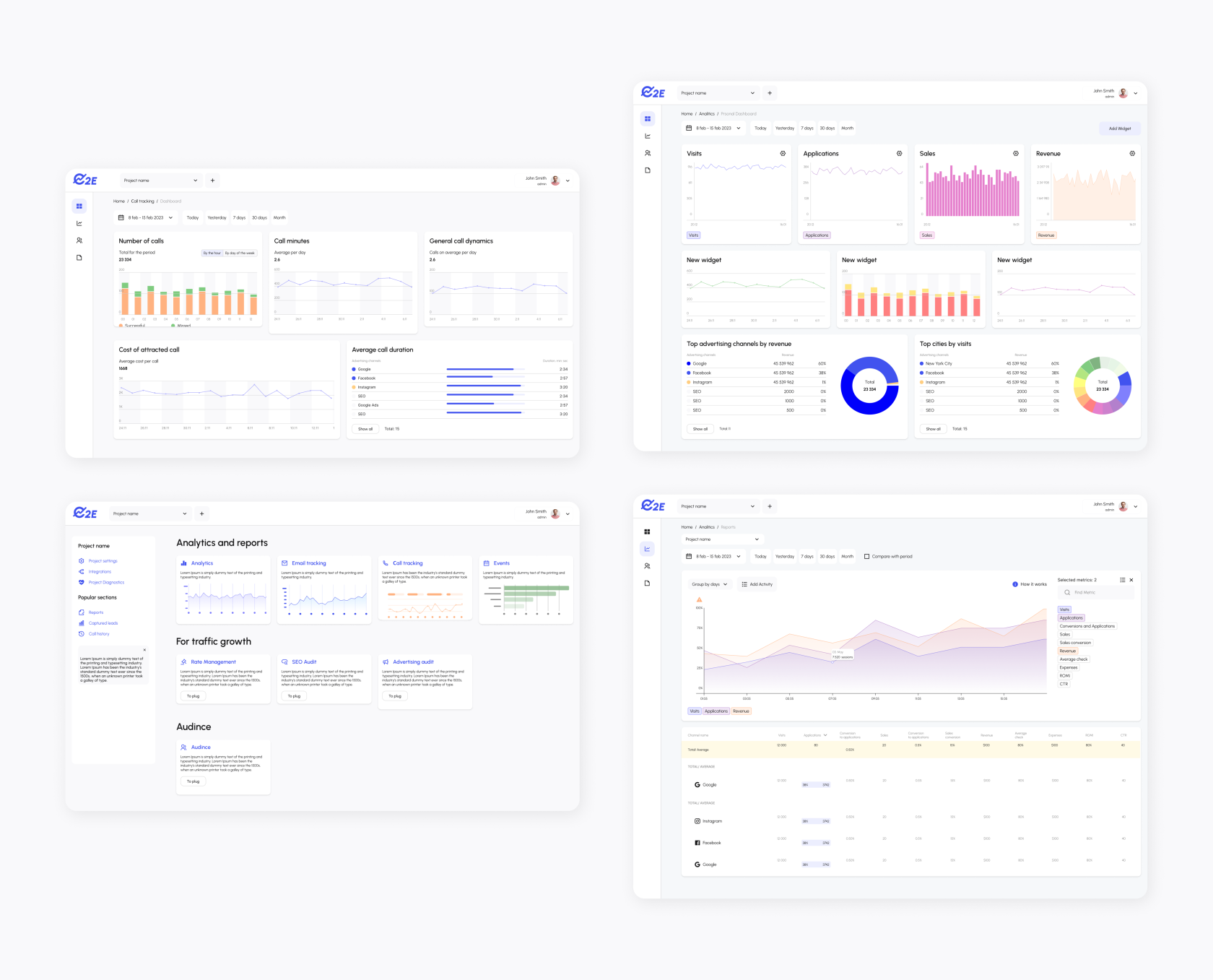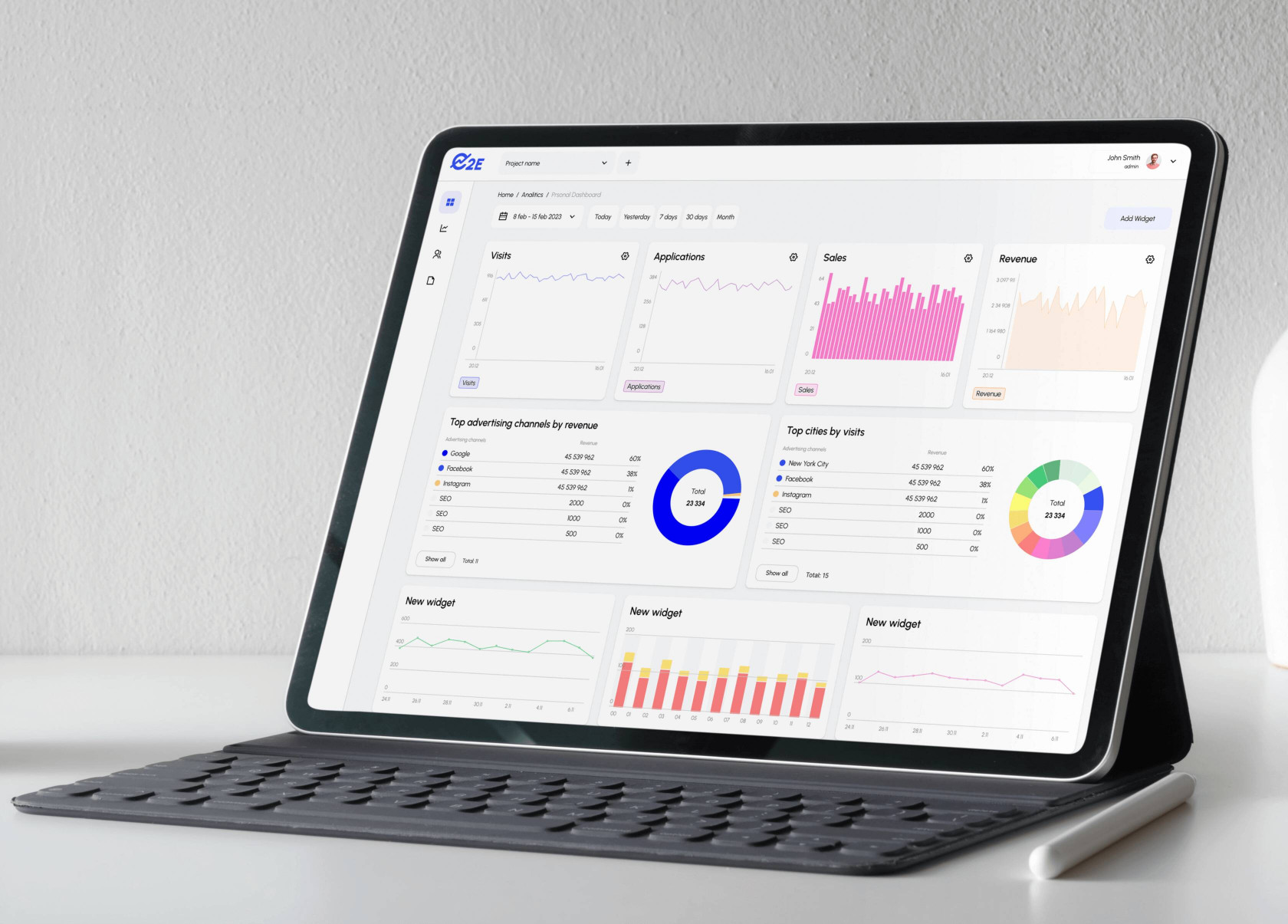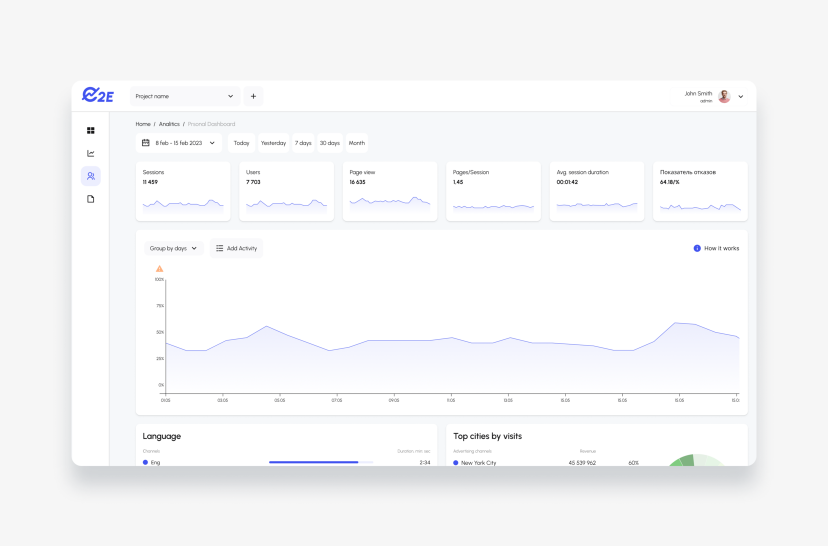 Current Phase of Custom Development
At the moment, we are working on creating an MVP. For this phase of custom development, we have the following functionality planned:
differentiation of access permissions by types of users: for the administrator and for managers with access to individual analytics and reports;

admin panel with reports from Google Analytics (web and mobile);

integration with Google Analytics for reporting on advertising, audience, and conversions;

integration with AMO CRM.
In the future, to create a comprehensive solution that covers all aspects of digital marketing, we will enrich this solution with additional features, such as analytics for social media channels, analytics for affiliate programs, etc.