Nowadays, the field of grocery is rapidly changing. It is becoming even more elaborate with automation. One of the most important tasks of business today, which ensures its survival, is taking into account the needs of the client. Grocery delivery services are focused on the needs of those customers, who find it difficult to buy themselves and or who do not have time for long shopping.
It is for such people, these are white-collar workers with a constant lack of time and people who find it difficult to go to the store themselves, this type of service is most suitable because the maximum of their needs is taken into account. However, not only they can use this type of service because it is quite flexible. Read on and you'll understand why. Since some operations evolve with the help of automation and it is now more difficult to perform them, it is necessary to figure out what grocery delivery services of the future have in store for us and how companies can improve this part of their work.
In this article, we will understand how this type of delivery works, the important factors to keep in mind, and the benefits of grocery delivery.
What Is Grocery Delivery Service?
At its core, grocery delivery services are a platform that allows groceries to be delivered to customers' homes or to a central pickup location. The process works like this: you can order products and pay for them online. Then they will be delivered to your home, or to another point if you do not have a location where you can receive the package.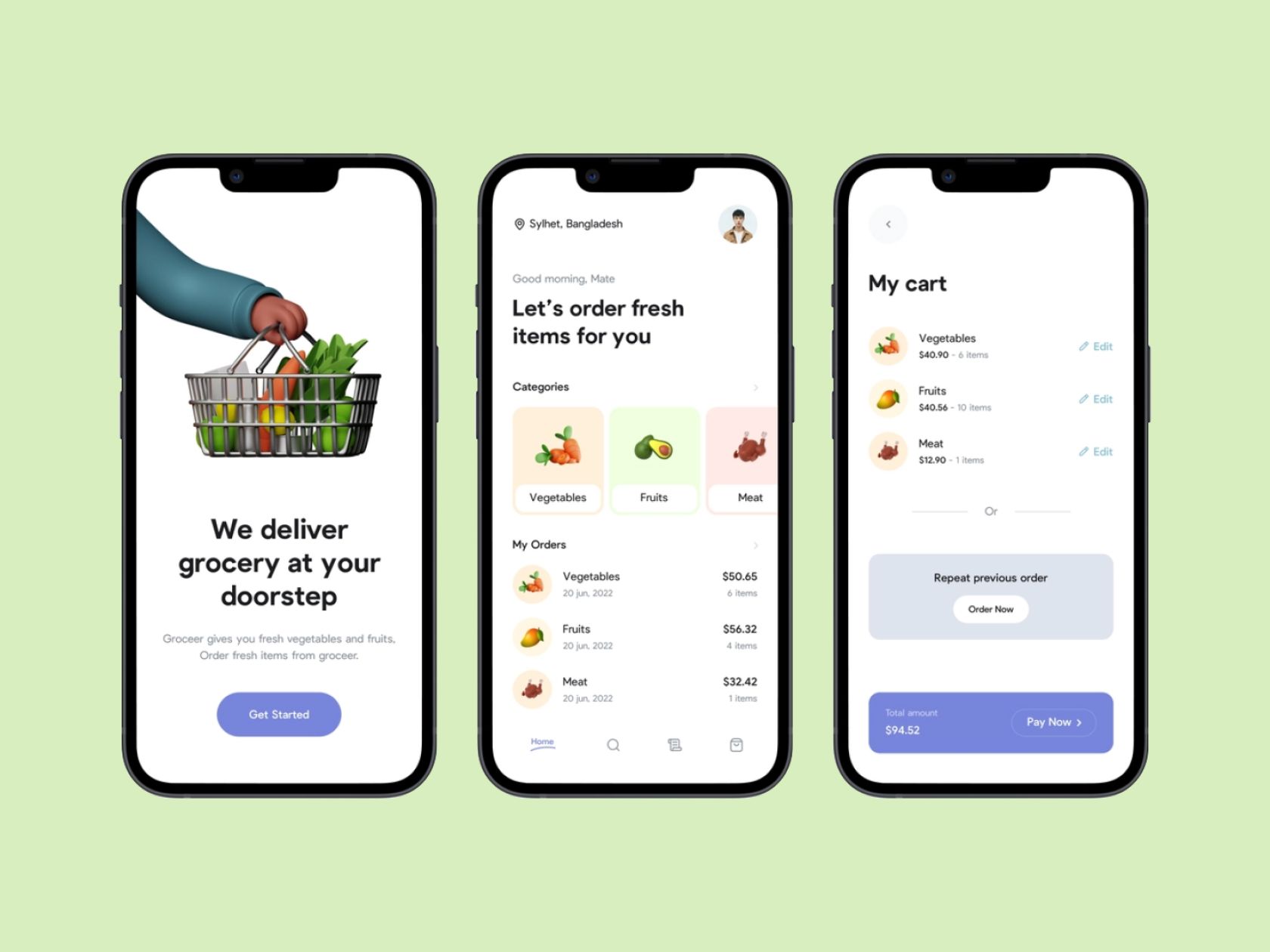 At the same time, grocery delivery services offer their customers some flexibility, as the platform suits different people. Such delivery is available in different areas of the world and is in great demand.
The technical features of this type of delivery are the ability to pay for products online, which minimizes the need for effort on your part, and the convenience of physical delivery, since you may not be at home for the goods to be delivered to you. This mechanism is convenient and contains a lot of room for improvement.
Grocery delivery also takes into account the needs of people with limited mobility and older people. In this way, it is easier for them to comfortably get the things they need. it contains a number of advantages, such as choice, automation, convenience, and a good customer experience.
Factors To Note About Grocery Delivery Service?
Due to the variety of customer needs and different delivery situations, different companies offer different services. Since one focus of such shipping is fast, efficient, and affordable shipping, companies have their own ways, and the difference can be felt depending on your location and the type of products you're buying. Also, such services can cost you more than regular shopping in a supermarket, given some factors that can increase expenses. However, this type of delivery is unique.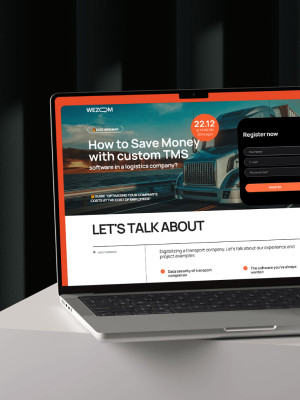 Free webinar!
Register for a webinar by WEZOM
Benefits Of Grocery Delivery Service

Grocery delivery services have some significant advantages to offer. Some of them are:
1.General convenience for customers;
2.This delivery services allow you to shop at your comfortable pace;
3.The platform makes it easier for you to access certain items fast with the help of custom shopping templates.
This means the conditions are generally more convenient for customers than shopping in a physical store. In addition, many operations become much easier. You get a lot of benefits and yet you don't have the limitations that often come with physical shopping.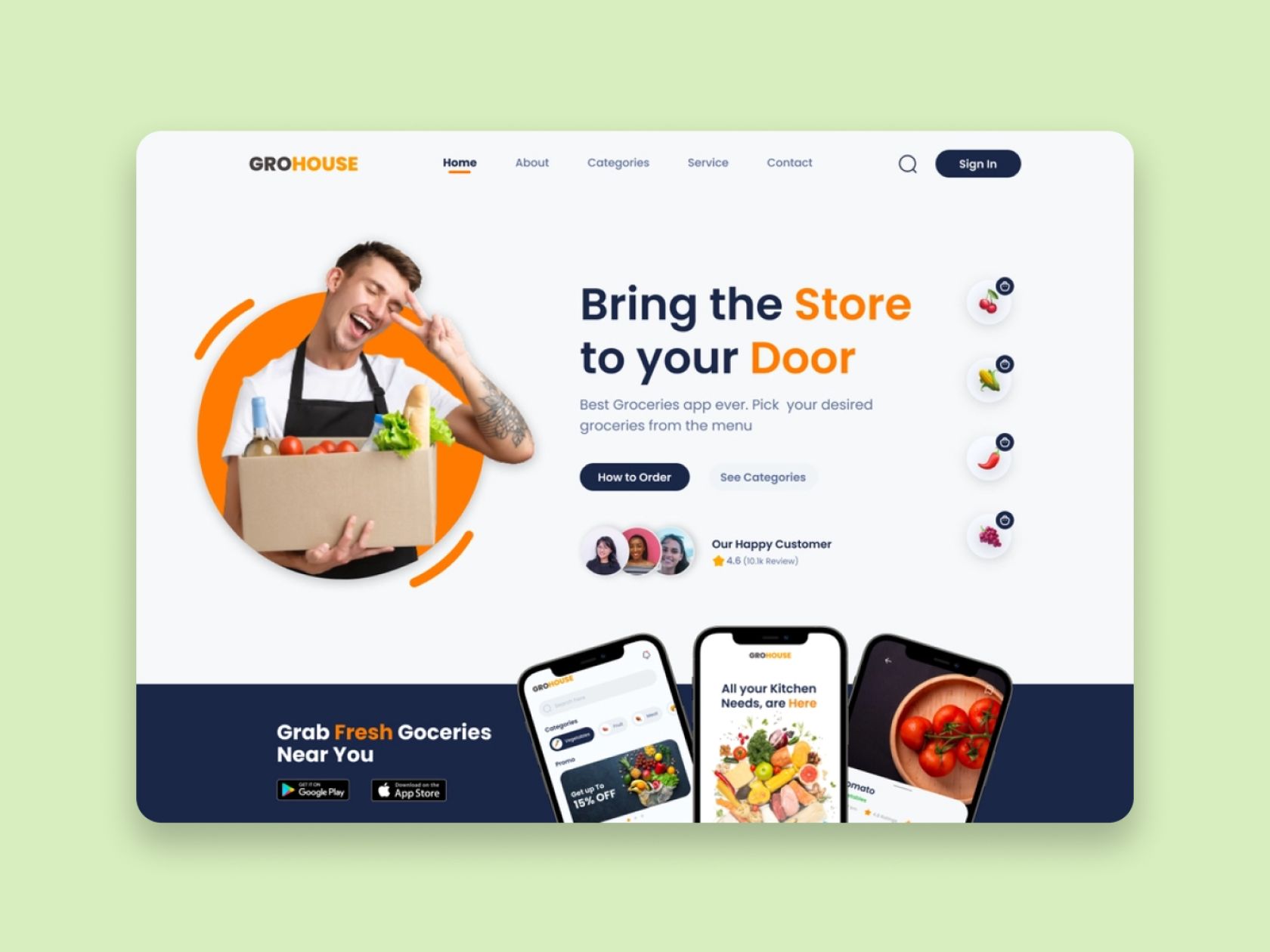 Convenience
The convenience of shopping has always been a desirable advantage. At the same time, for people with health problems, it is also a vital parameter. After all, not only the choice of products in the store is important, but also the degree of comfort with which you make purchases. Therefore, the convenience of grocery delivery services is important not only for people with health challenges but for all customers. More comfort equals a better shopping experience.
Shop At Your Pace
Often physical shopping may look like a lot of chaos. It often is, as there are numerous factors that affect your experience. Some shops are so enormous you need to take a lot of measures to find the desired goods. For some, this may be uncomfortable or even cause serious issues in the process of shopping.
By itself, the location of goods in stores can lead to the fact that customers have to walk for a long time in search of the right things or even create a route to find the right things. In online mode, this disadvantage disappears, because everything you need is available to you with one click. This advantage is very important because, besides the fact that it brings comfort, it also saves you time. Enjoy comfortable shopping at your own pace.
Customized Or Save Your Shopping List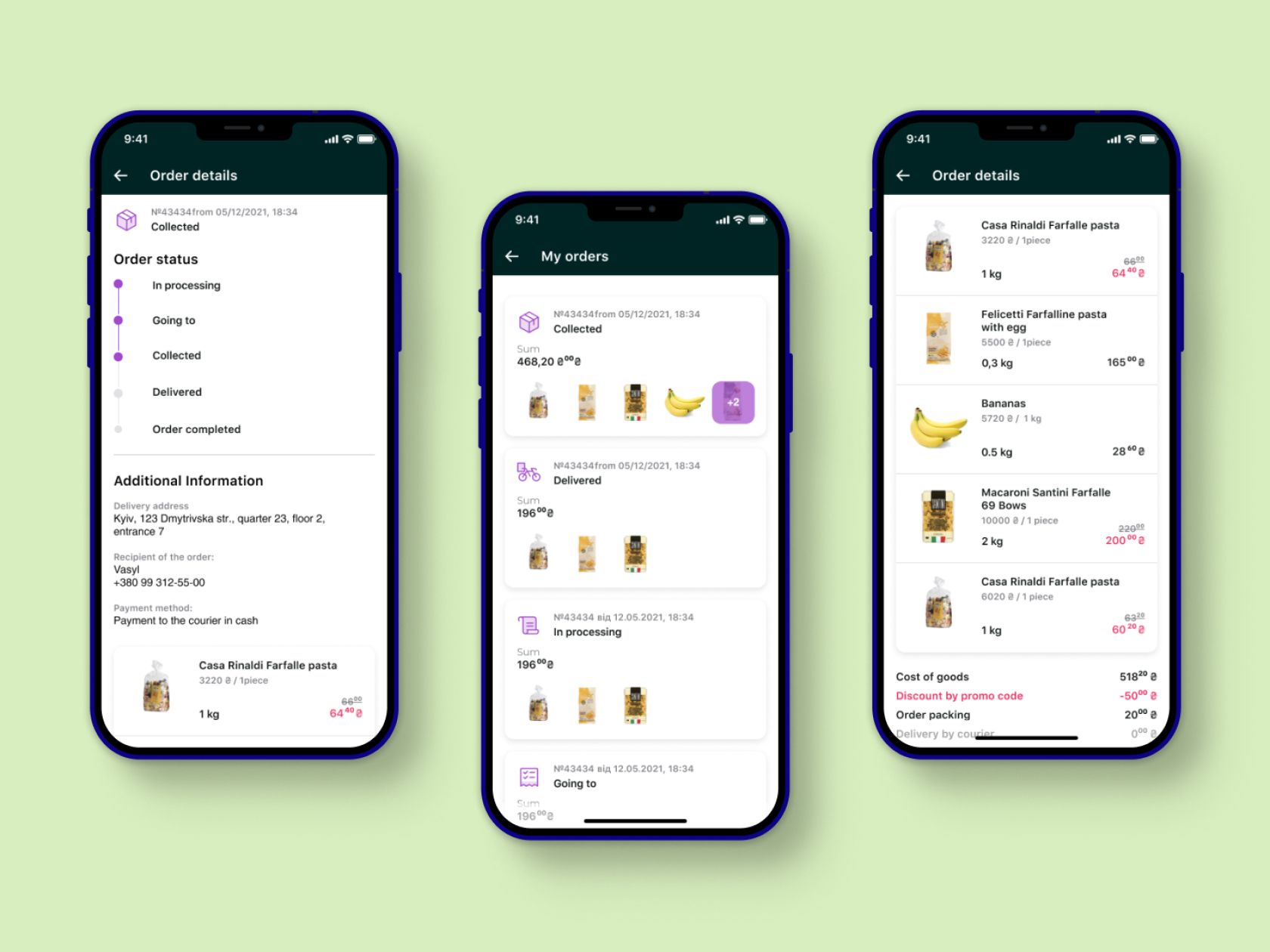 With the help of customization, you can save some shopping lists that you have already bought before. This saves you a lot of time, and you will no longer need to search for the necessary things among thousands of products online. Overall, it also creates a better shopping experience and allows you to enjoy the process when and how you want. Do not compromise on the convenience of shopping, choose convenient and flexible online platforms.
Customizable shopping lists are convenient, and, most importantly, they make products more accessible. In the modern world with various online possibilities, there is no need to spend your effort on such a routine matter as shopping.
Conclusion
Since the main audience of such services is people who do not have time for high-value shopping, grocery delivery is a good way to avoid unnecessary worries and buy with comfort. The world is moving towards a prevailing trend towards simplification of such services and greater accessibility of groceries, so now we can already experience the possibilities of automated and simplified services.
Such services offer their customers accessibility, speed, and comfort. People who spend a lot of time at work and in other activities often cannot compromise on this, and delivery companies understand this. Grocery delivery services are what you need, delivered the way you need them when you need them.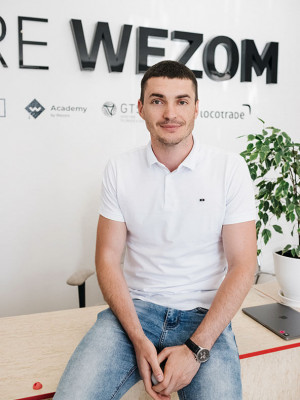 Let's discuss your project!
Share the details of your project, such as scope, timelines, or business challenges you would like to tackle. Our team will carefully study and structure them, determine the detailed cost and make recommendations on the technology stack, and then we will deal with the next step together.
How do you rate this article?