Custom software can be a game-changer for any business. By upgrading your technology, you increase the productivity of your employees, streamline multiple operations, find new sources of income, do more in less time, and hence, increase your revenue.
Market
overview
The global smart transportation market size was valued at USD 101.26 billion in 2021 and is expected to expand at a compound annual growth rate (CAGR) of 12.6% from 2022 to 2030. The market growth is driven by increasing innovative city projects, government programs toward reducing the effects of greenhouse gases, and the need for technology in traffic management systems.
Read more in the report: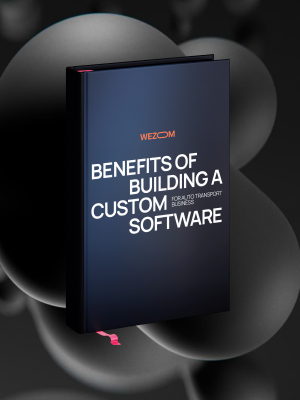 Benefits of Building a Custom Software for
Auto Transport Business
Custom software for transport and logistics is an efficient and innovative solution that can improve your company in many ways.
How do you rate this article?