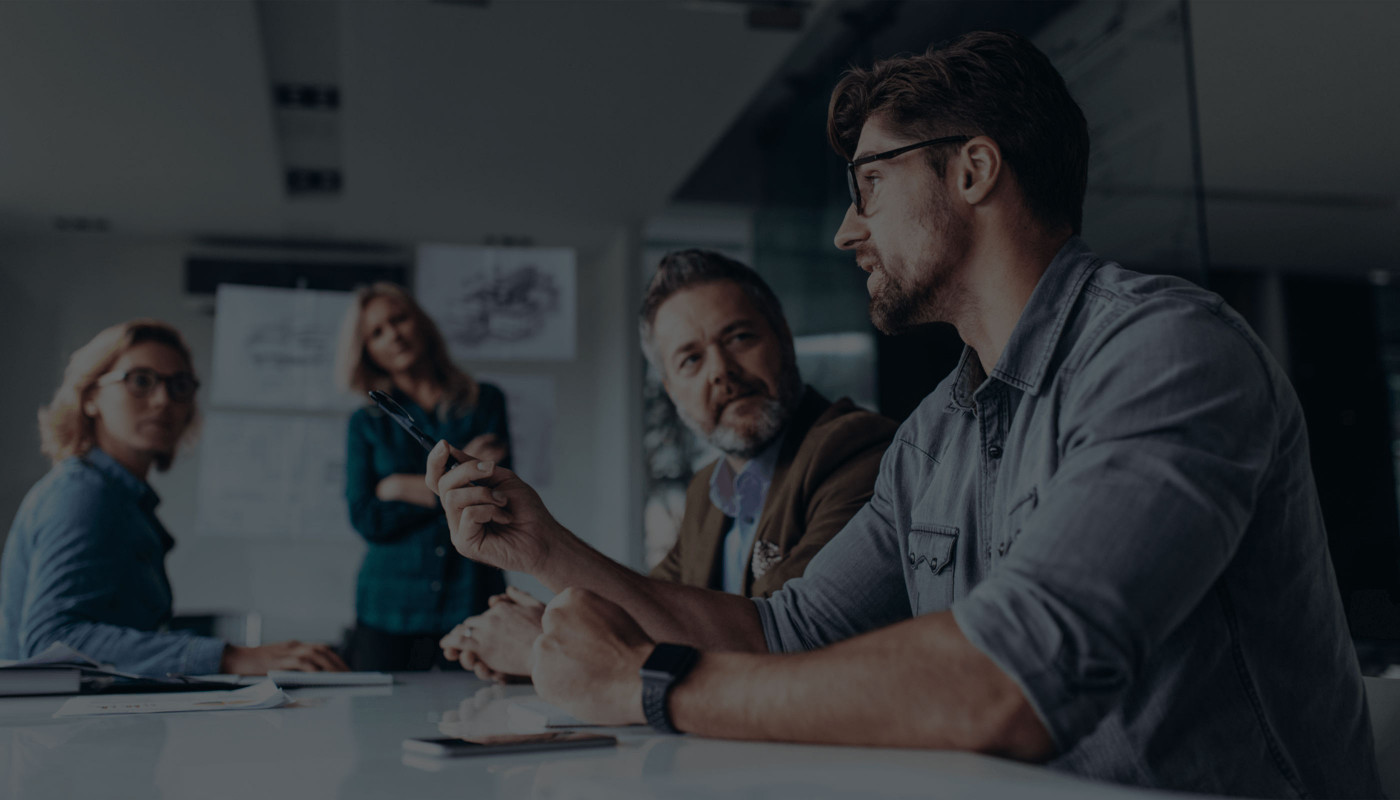 Employee Management System
Streamline your employee management processes and improve workforce productivity with us.
WHAT IS EMPLOYEE MANAGEMENT SYSTEM?
The core of any successful company is a well-refined team of experts that effectively achieves results for their organization. Manually controlling hundreds of employees can be challenging. That is why the modern approach to productively managing employees' performance requires the involvement of digital instruments. With an employee management system, your company will be able to automate HR-related tasks, monitor performance across departments, and keep your workforce organized at all times.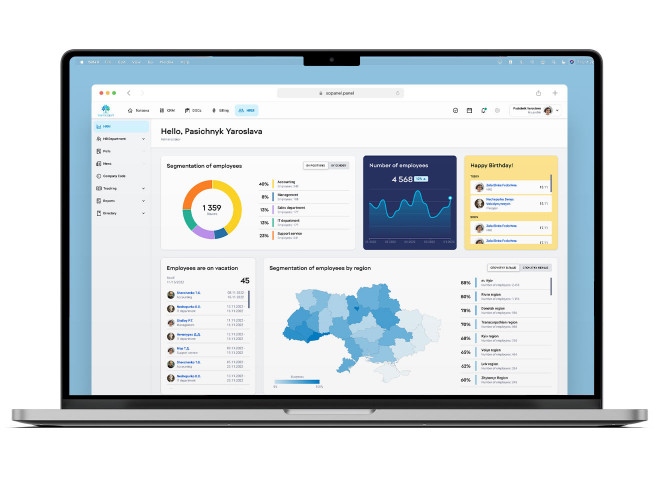 Keep your employee data in a unified database with all the relevant information: historical salary data, schedules, statuses, and tasks. Organize roles and cluster each employee by departments, roles, and other profile information.
Automate payroll processes. Set individual paycheck calculations, provide your staff with convenient tax reporting and salary deposit instruments. Keep track of all financial elements with the ability to customize them to your needs.
Boost the efficiency of your staff through goal-setting capabilities, providing feedback, annual reviews, and monitoring competencies across time and departments. Set up individual checklists for staff, track results, and keep your team productive.
Keep all your job postings and communication with applicants in one place. Specific management roles will have access to screening and background check information. Onboarding and interview processes are now automated for your convenience.
Add and manipulate learning resources for your employees. With learning management tools, you can make your staff complete various assessments, upload learning materials, and keep every employee updated on the latest policies, news, and job requirements.
Employee Management System Benefits
Custom HR software adds a lot of perks to a business depending on the functionality emphasis. Some clients choose to prioritize recruitment, hiring, and eLearning instruments to optimize onboarding processes due to high employee turnovers. Others focus more on administrative aspects because the level of bureaucratic work is particularly complex for a company. The number of features is individually chosen based on the company's demands and dedicated budget. In general, a custom employee management system has the following benefits.
Administrative Boost
Standardized record keeping and document organization are some of the many benefits of an employee management system. Automation allows the company to rationalize and streamline any bureaucratic turmoil.
Faster Recruiting
Any job postings will be organized and displayed in one location. The document preparation and onboarding processes will require a minimum time to complete whenever a candidate is selected. Administrators will be able to pre-set requirements for different positions and automatically filter applicants based on specific criteria.
Better Security
Digitization of HR management processes brings role-based access with secure data encryption and two-factor authentication. Top management will be in control of who can access information on the platform. All the information will be securely stored on-premise or in the cloud.
Improved Staff Engagement
Integrated task management tools will keep your staff on track to effectively complete job-related tasks. Any questions or issues will be quickly resolved within the system. Employees will have access to training, work-related KPIs, and qualification improvement tools.
Self-Service
Any employee data, whether it is hiring details, performance-related tasks, financial information, will be standardized by the system. Contract creation for hiring, tax preparation, team relocation, report creation will all take just a few clicks to access and submit.
Employee Management System Development Stages
We take care of your projects with proven agile methods that are designed to get all stakeholders in alignment. Our workflow faster turnarounds to achieve even the most ambitious goals.
Project Evaluation
System and Functionality Specifications
UI/UX Design
Development
Testing
Deployment and Support
Perform extensive research and identify your business needs; identify tasks that must be performed by the system; estimate resources needed for the project.
Questions & Answers
Check out some of the most common questions asked by the clients
What are the functions of employee management system?
The main features of the employees management systems include time and attendance management, and absence and leave management. The majority of systems for employee management in a company also include a database of employees, which is essential to make sure all the information regarding staff is accurate. It is important to pick an employee system for management that has a sufficient level of data security so you can avoid the serious risk associated with data leakage.
Which model is used in employee management system?
Usually, in employee management system projects, the waterfall model is used. This method is popular in procedure-oriented development and the model itself breaks up the activities into a series of actions, each of which is completed before the next begins. The activities in employee database management system development include problem definition, requirement analysis, design, coding, and so on. The refinements to the waterfall model are implemented through iteration back to previous stages to incorporate changes.
Where is employee management system used?
Staff management systems are an essential part of the field of HR. Such systems can be used for keeping track of important information regarding employees like salary details, attendance leave/leave records, and overall performance of workers. Employee management apps help in running a smooth organization and are especially helpful when it comes to organizations of scale. Employee software reduces the amount of paperwork thus simplifying the workflow and making work more effective.
Top Features of Employee Management Software
The work of an employee management system is to help a company retain or attract top talent. This happens through optimization and automation of most prioritized HR tasks. Employees are valuable assets in a company. Therefore, it is crucial that a company should be able to attract top talent and retain the existing ones. A solution like an employee
management system software helps in automating HR tasks. The system allows the company to recruit and train employees and keep data. A reliable employee management system has several key features that make it effective. Here are examples.
Attendance and Time Management
It can be a hard and time-consuming task to track employee attendance. You want to know who has been at work and how many days they have been away. You need to have an accurate payroll to ensure your company does not lose money. With time management features it is easy to keep an accurate payroll. This is done through the employee timesheets that are sent to the system. It also helps to ensure employees are paid on time.