The trucking industry, employing nearly a million Americans, involves massive mileage, with each driver covering 80,000 to 125,000 miles annually. However, due to the underuse of route optimization software, numerous miles, time, and money are wasted.
Main Points to Remember
This software, expected to escalate from $3,729 million to $12,416 million by 2030, along with a growing GPS tracking device market, is crucial for reducing carbon emissions, improving customer satisfaction, saving time and resources. North America holds the largest market share, with an expected CAGR of 11.56% between 2022 and 2030.
Route optimization software can significantly boost delivery companies' productivity by streamlining routes, reducing driving time and fuel costs. Additionally, it can lower carbon emissions, enhancing eco-friendliness.
Read more in the report: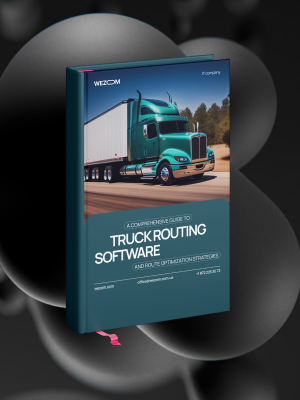 Route Optimization Software
A Comprehensive Guide to Efficient Fleet Management
Upgrade your business now with route optimization technology. Greater profits and driver satisfaction are just a decision away.
How do you rate this article?