When company management sets the task of optimizing interaction with their customers, sooner or later, they come to adopt a CRM system. However, along with the choice from existing solutions on the market, there is always the option of custom development. So which one is better to choose? Let's talk about these two approaches to the implementation of a CRM system.
Main Differences Between Systems
First, we invite you to consider four top CRM solutions that exist on the market.
Salesforce
Salesforce CRM is a practical choice for growing companies, characterized by a wide range of functions and high scalability. These features allow companies to build custom systems based on this CRM. Here are its main advantages:
A comprehensive business management ecosystem.

All Salesforce products integrate seamlessly with each other. This means companies can grow with Salesforce and gradually introduce new features as needed. Depending on their needs, companies can try everything from Quip for collaboration to the Salesforce platform, Service Cloud, E-Commerce Cloud, Marketing Cloud, and Sales Cloud.

Fast and secure access to business data.

Getting started with Salesforce is easy, with the ability to quickly import data from Google Calendar, Gmail, Excel Spreadsheets, and a variety of other sources.

Extensive list of integrations.

One of the key benefits of Salesforce is its flexibility. This leads to many easy combinations through the AppExchange.

Trailblazer Community.

The Salesforce community includes all the support companies may need, including real step-by-step instructions on everything from creating custom reports to enabling customer notifications and more.

Better team productivity.

Another great benefit of Salesforce is its built-in product management features that help companies ensure their business processes are perfectly in sync.
As for the disadvantages, Salesforce cannot be considered a budget choice for small and medium-sized businesses. In addition, customization and updates may be too difficult for those who decide to implement this product themselves.
Overall, Salesforce CRM is a market leader with high scalability, extensive integration capabilities, a number of additional solutions for analytics, marketing, etc., as well as a large number of training resources.
Microsoft Dynamics 365
Microsoft Dynamics 365 is a professional business platform for interacting with clients, which combines the functionality of ERP and CRM systems with Office Suite products and Cloud Services.
The key difference between MS Dynamics 365 is the absence of any restrictions in the system evolution. Essentially, you buy a basic CRM and then customize it to suit your specific company's goals. To achieve this task, the MS team has provided its clients with extensive functionality for customization and a wide variety of external solutions (they can be purchased in a store or created individually).
MS Dynamics 365 also has ready-made applications. They are collected in one set, which you can work with immediately after purchasing a license. A total of seven modules are included in this set:
Sales

Marketing

Field service

Service maintenance

Project activities

Finance

Talents (non-customizable)
Please note that you can purchase all modules or any of them individually.
In general, the following advantages of this CRM can be identified:
Integration with other Microsoft solutions, such as Office 365, SharePoint, etc.

If a company already uses at least one of the MS products, it will be the most profitable option to purchase this CRM system.

Extensive automation capabilities.

This CRM allows you to automate any processes in the enterprise using form builders.

Scaling.

This solution can meet the needs of a growing business and does not require replacement after initial setup.

Flexible deployment options.

Microsoft Dynamics 365 can be installed on enterprise servers or in the cloud so that employees can access the platform from any device via the Internet.
The disadvantages of this solution include difficulties in re-customization, as well as the high cost of connecting additional modules and services.
Overall, this is an excellent product that can be an ideal solution for companies that already use Microsoft services.

HubSpot
Hubspot CRM is one of the most fully featured free CRM solutions on the market. It provides the following benefits to companies:
A comprehensive solution for key business processes.

Hubspot CRM allows you to effectively maintain a database of contacts, organizations, and transactions.

Convenient storage of business data.

This product provides convenient storage of any information on contacts, organizations, and transactions by adding your own fields or using dozens of pre-configured fields.

Process monitoring for each customer.

With this system, your employees will be able to track every contact from the moment it occurs until the end of interaction with your company.

Automation of tasks in the sales and marketing department.

The capabilities of this system allow you to correspond with clients, make appointments/calls with clients directly through the website, create and post forms and pop-ups, process requests from customers, and much more.

Integrations with dozens of third-party products.

Hubspot CRM integrates with several hundred other systems, including proprietary solutions, E-Commerce systems, telephony, financial systems, and much more.
The disadvantages of this product include the rapidly growing cost of the license as the functionality expands, as well as some restrictions in customization (especially for large trading companies with a marketing department of more than 200 people).
To sum it up, this is a very easy-to-use product (and free in the basic version) that allows companies to automate many common marketing processes.
Oracle CRM
Oracle CRM is a comprehensive customer relationship management software. In particular, this product offers a range of solutions that allow users to ensure the effective functioning of transactional, analytical, and customer-facing operations. This CRM system is in demand in more than 20 areas, including the IT sector, government agencies, logistics, educational services, insurance services, etc. By the way, you can learn more about CRM systems for logistics here.
The advantages of this CRM include the following:
Ready-made standard solutions.

The software offers about 20 ready-made solutions created for specific business industries. This reduces implementation time and costs for adapting the system to solve specific problems since the main modules are already pre-installed and configured.

Modular architecture.

This feature of the CRM system provides businesses with opportunities to select the set of products required at each stage of work and expand or narrow this set if necessary.

Wide integration possibilities.

Oracle CRM allows you to combine not only user interfaces and applications but also databases, which significantly distinguishes it from its competitors.

Support of a large number of communication channels.

This CRM system offers a solution for any communication channel: the web, a contact center, an employee, or an entire department. All these channels are combined into a common system and follow the general rules of working with clients.
The list of disadvantages of Oracle CRM includes its high cost, as well as the complexity of setup for small companies.
On the other hand, it is a highly scalable and reliable solution with deep analytical capabilities, which is ideal for large companies.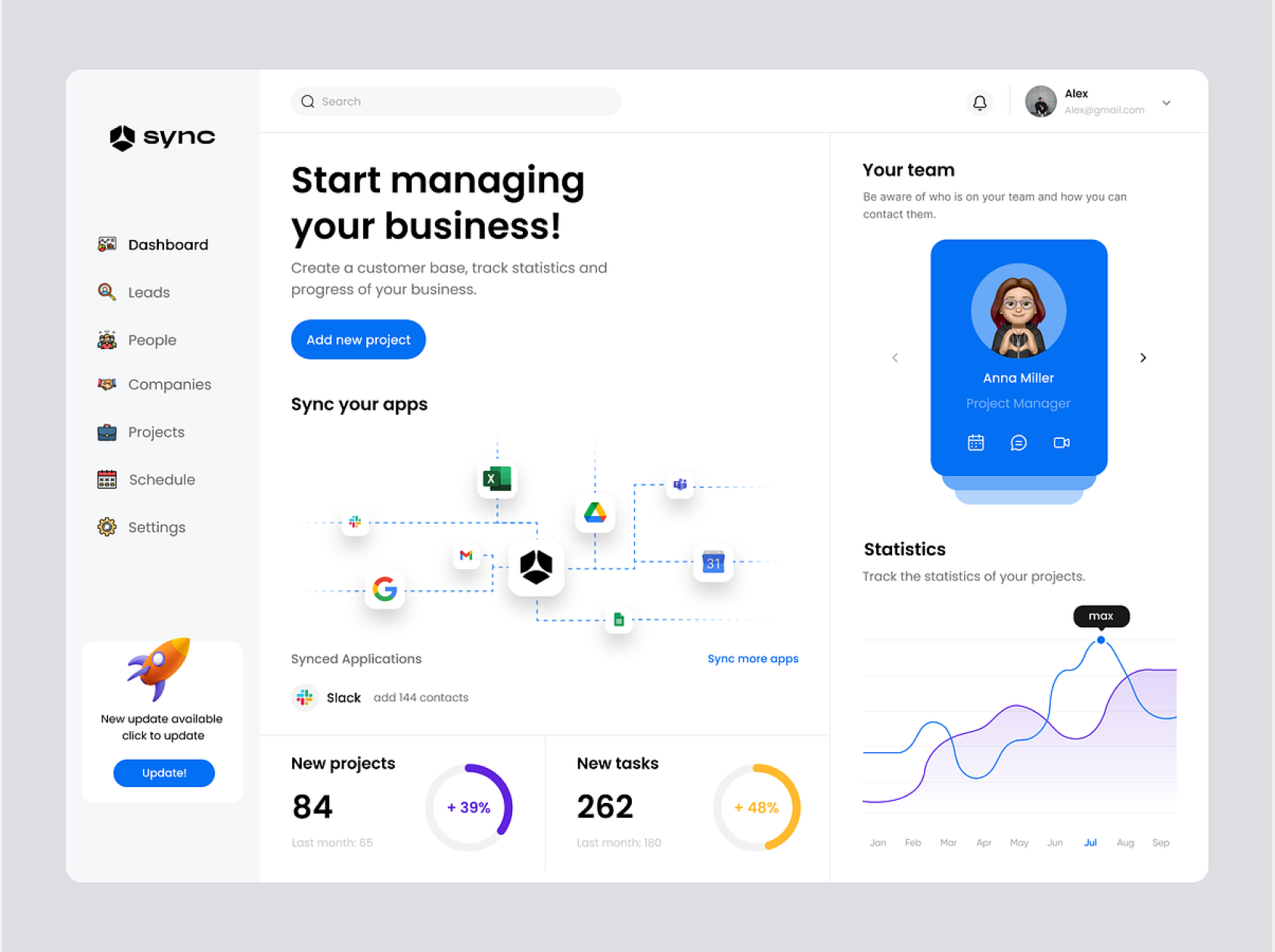 Is Custom CRM The Best Option?
Along with all the advantages of the above-mentioned market leaders in CRM systems, it is important to understand that they all also have a common drawback – the inability to fully adapt to the processes of a particular company. This is why established businesses often resort to custom development. Below, we will discuss the pros and cons of this approach.
Advantages of Custom CRM
If you consider an option to build a CRM from scratch, you should be aware of the key benefits of this approach. Here they are:
Full customization.

Custom CRM can be fully customized to suit any needs of your business. At the same time, it will not have functions that you are not going to use (unlike ready-made solutions).

Integration with any third-party products.

A custom solution can be integrated with any existing systems and tools that are already used in your company.

Reliability and safety.

A custom product can be created according to the specifics and standards of your business and regulatory security requirements.

Flexibility.

Custom products are always easier to adapt to changing business processes without the need to migrate to new platforms.
Disadvantages of Custom CRM
To make the most informed decision in favor of custom development, it is also important to be aware of its disadvantages:
High initial cost.

Developing your own

customizable CRM

system may cost more than purchasing and customizing a standard solution.

Time costs for implementation.

Developing from scratch can require significant time expenses, and therefore, your company will have to function too long without a CRM or with an old one.
What To Choose: Custom CRM or Ready-Made Solution?
Summarizing the above, we can say that in the initial stages of a company's formation, it is better to use ready-made solutions. However, as the complexity of your business processes increases, at some point, you will most likely have to resort to custom development.
In particular, this happened with one of our clients working in the oil and energy sector. The client's company included 17 offices, whose employees were in dire need of automation and acceleration of regular business tasks. Due to their complexity and interconnectedness, existing market solutions could not satisfy the client's request and, thus, the client decided to resort to custom development.
As a result, in 30 sprints, we created a comprehensive ERP solution in MVP format, which consisted of four synchronized modules, one of which was the CRM system. Thanks to the introduction of this product, debtors' debts were significantly reduced by 38%.
If you think that your business challenges can also be solved by custom development, feel free to contact us, and we will do our best to help your company develop and prosper through digital transformation.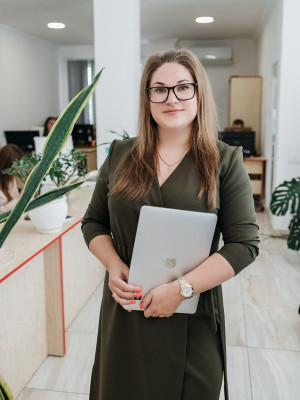 Let`s talk about successful release of the project!
My task is to understand the current situation, goals and objectives of the business, offer an effective solution, and accompany you from the first contact to the successful release of the project!
How do you rate this article?