Logistics is one of the most complex industries, built on a trustworthy relationship with customers and partners. The organization of cargo delivery requires correct strategic decisions that optimize work processes. The CRM system for logistics allows establishing relationships between all participants. It is a tool that automates and controls work within the company, helps to manage delivery processes, and tracks the effectiveness of work with clients.
What tasks in logistics does the CRM system solve?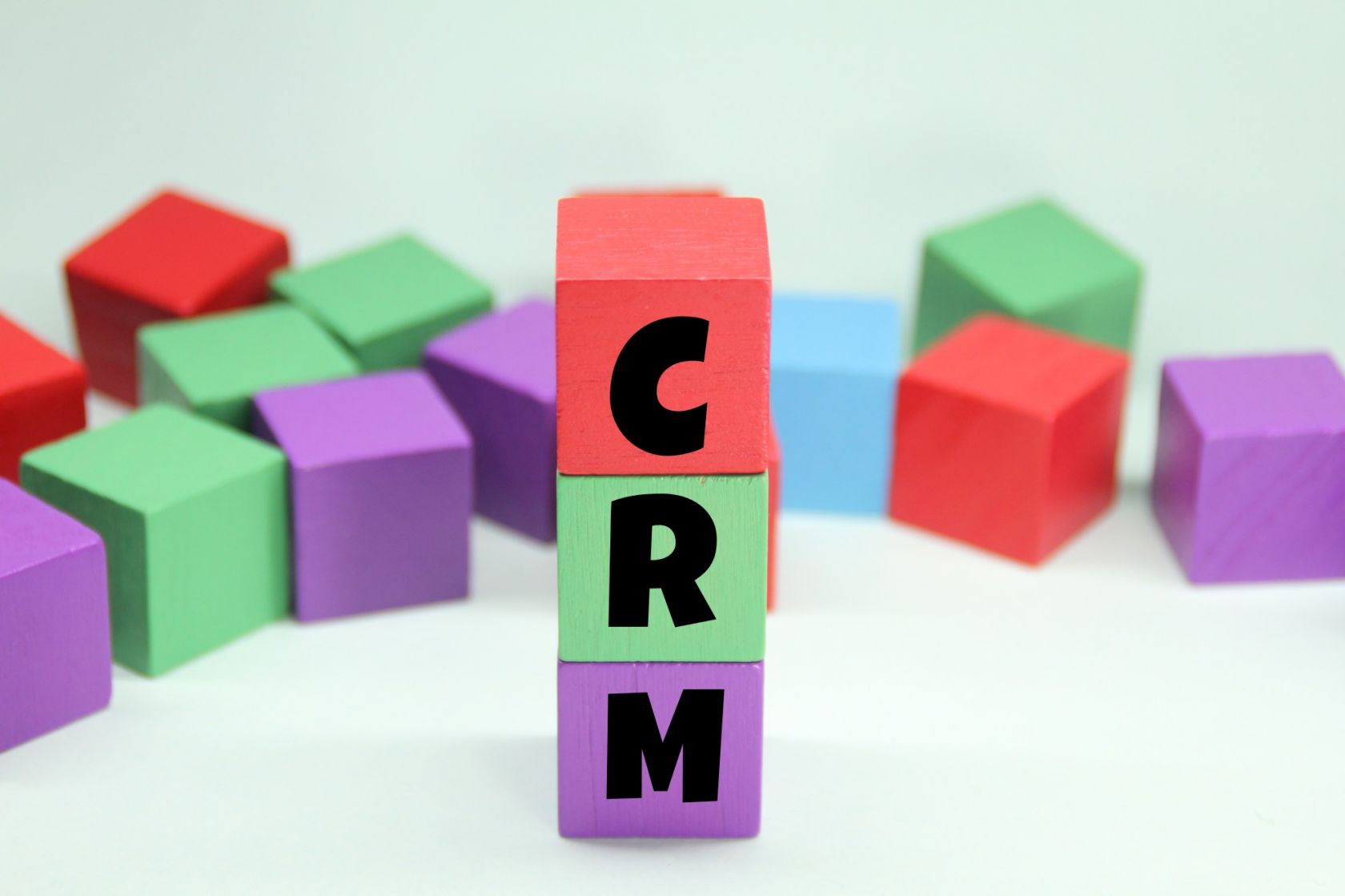 CRM for logistics enterprise helps to organize work between clients, contractors, intermediaries, and other participants. Its most important advantage is automation and complete control of work tasks. Earlier, everything had to be calculated manually: tracking deliveries, building routes, leading each client in a notebook. With the help of a CRM system for logistics, all these processes are automated. The following tasks are solved:
The speed of order processing is increasing. Thanks to electronic accounting, the manager keeps each client's data separately and immediately receives applications; all requests are collected in a single system from different sources - phone, website, mail, social networks.
All customer information is in one place - While earlier you had to make tables for each client, CRM for a logistics company allows you to maintain a single customer base, with a separate file for each. It stores information such as the history of communication with the client, the status of the application, and documents. There are tools for solving several tasks.
Increased responsiveness - Even managers with a decent level of experience cannot carry out several logistics operations at once. CRM for logistics companies allows you to create a set of tasks and algorithms for their implementation, thereby increasing the employees' efficiency. The reminders system that is part of the software will not let you miss an action.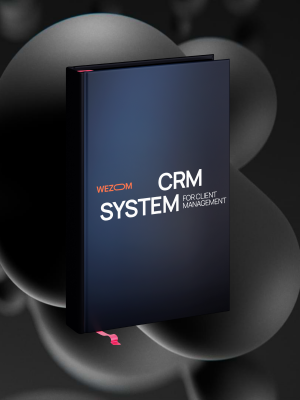 CRM system for
Client management
Quality customer support will help your business to be in demand and grow in terms of profits!
Detailed up-to-date statistics and logistics control - One of the main advantages of CRM for logistics is collecting reports and evaluating each employee's effectiveness. The reports include orders' data, indicators of speed and efficiency of work with a client, call records and detailed information about deals. You can keep financial statements and collect data on the activities of each employee. As a result, the manager can see how his logistics department is working.
Analytics and strategy development - The data that the system collects is valuable for detailed analytics and improvement of the company's development strategy. Identify customer acquisition channels, see how effective working methods with clients are, how employees work, adjust advertising budgets, and evaluate sales funnels. All this is possible thanks to CRM for logistics.
It is a powerful tool that solves many tasks related to logistics processes. Moreover, not only transport companies can implement CRM. Suppose you have a warehouse or production facility with sales representatives and distributors. In that case, the implementation of CRM in your business will help you organize, automate, and simplify order processing, employee communication, duty delegation, and other business tasks.
Functions of CRM system for a Enterprise logistics company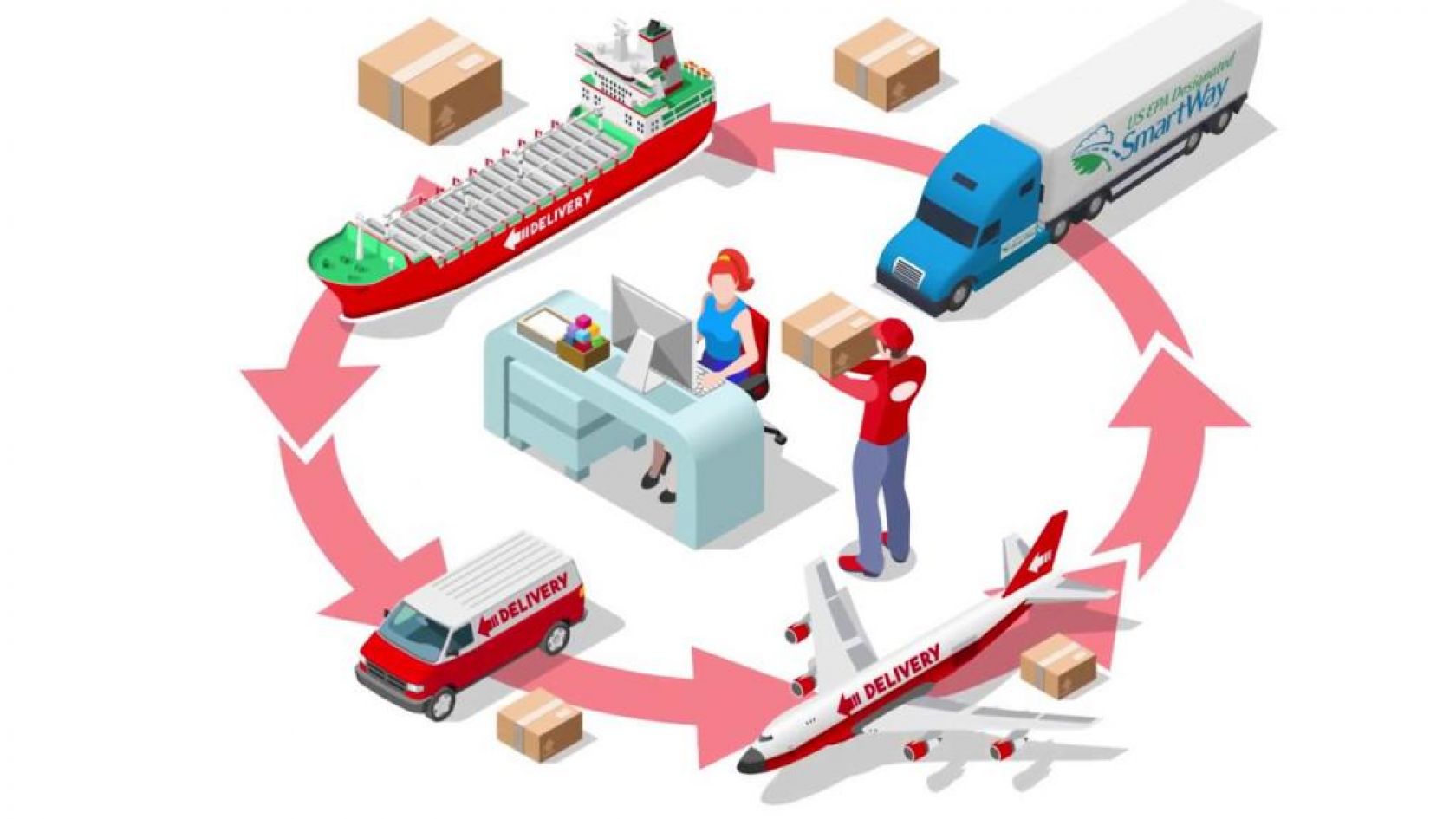 CRM functionality for logistics companies can be very different, including individual sets of tools. As a rule, the set of necessary functions is selected individually, depending on the company's needs, goals, and objectives. Moreover, it affects the development cost, but there is a minimum required functionality that every CRM for logistics must include.
Unified customer and carrier base
All clients are in a single database; each manager has access to their clients' and employees' information. Carriers are also present in the system. Therefore, it becomes much easier to choose the right performers, and quick access to the client base allows you to increase the speed and quality of service.
Management of orders and shipments
Each application has a set of functions: you can manage, track the status, edit, supplement in a matter of minutes. All transportation is under control at every stage, from paperwork to unloading of cargo at the final point and receipt of return documents.
Route management
The manager can track the cargo route in real-time: clearly understand its location, follow the schedule, delivery times, and correct data. You can change the route if necessary, and the app will automatically plan out a new trajectory. Route management reduces the chances of errors or cargo loss, delivery service costs; and increases the speed at which the tasks are performed.
Selling logistics services
Thanks to CRM for logistics, company representatives can offer their customers additional services. How does it work? The manager sees what services the client uses as well as how often it happens. Based on the data, the representative can offer them favorable conditions or any additional services in demand. For example, a client has a hitch during unloading due to a lack of own movers and hires them in another company. If your company provides loading services, it's time to offer your clients favorable terms. In the end, everyone wins.
Flexible analytics tools
Collecting data makes it easier to manage your company. The points of loss of money, the specifics of doing business, the advantages and disadvantages of logistics processes are immediately visible. It is easy to assess the employees' effectiveness, calculate profitable routes, scale the company and increase profits through analytics and assessment of cases.
What kind of functions a CRM system should have for logistics is determined individually. At Wezom, we conduct a series of consultations to understand your objectives and how to achieve them. Then it becomes clear what functionality CRM should have for a logistics company.
Which CRM for logistics is better: specialized or universal?
The question is philosophical. On the one hand, a universal turnkey solution will allow you to implement logistics CRM quickly. It is more profitable financially over a short distance of work, but there's another side to it. Often, universal CRMs are created simply for any field of activity. Therefore, it accommodates a large number of functions and tools. Is it good?
It's a somewhat controversial question because your employees will have to spend a significant amount of time understanding the functionality. You will have to pay for each tool because prebuilt service packages don't allow you to refuse any function. You pay a monthly payment. Moreover, the system can change over time. But what is much more dangerous is that the CRM will not belong to you. The service provider company may stop working at one point, and your business will suffer.
A specialized, individually designed CRM for a logistics company eliminates such problems. It is more expensive to develop initially but pays off over the long haul. You decide what tools you need for your business. If necessary, CRM can always be scaled or changed.
What to choose? It's up to you - both options are acceptable for business. Universal CRM for logistics is not capable of solving specific business problems of a particular company but provides instruments for a more extensive number of areas. Custom solutions offer more functionality for specific domains that are most important to a company.
Logistics CRM System by Wezom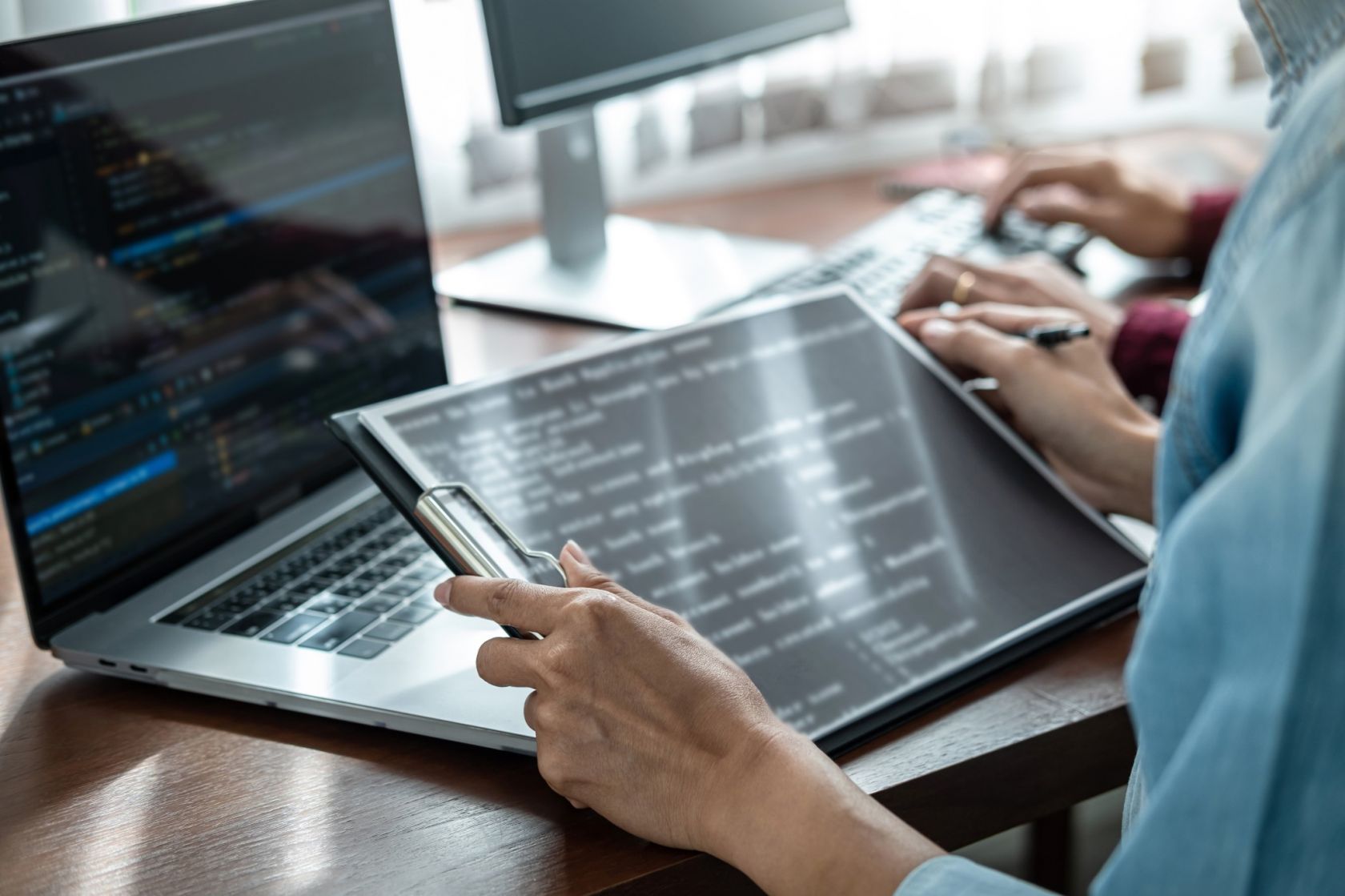 Wezom offers CRM development services for a logistics company. We offer our clients both universal and individual solutions. In addition to the custom development, we select the most profitable options for you. We also provide some out-of-the-box solutions. Launching them is easier, faster, and cheaper. But the main advantage is that our specialists can develop custom tools to solve the problems specific to your business.
The features of working with Wezom are as follows:
We select a group of specialists who will cope with your tasks. We conduct analyses, define tasks and methods for their solution, and select a personal development team.
We create stylish and understandable products that are easily understood by employees, even those who have no experience with CRM for logistics. We provide extensive training on how to use the software. Designers create a pleasant interface, and programmers create simple work modules.
We help to launch CRM into production. We gradually introduce tools, so there is no need to freeze the work processes of the company. We provide technical support in which we control and maintain the system to make sure everything works correctly and efficiently.
We implement tools of any complexity. During consultations, we determine what exactly your company needs; we create unique solutions for your business.
Call us to discuss the details. Implement CRM for a logistics company and improve your business: automate processes, track employee performance, manage routes and documents. Take your business to the next level with Wezom.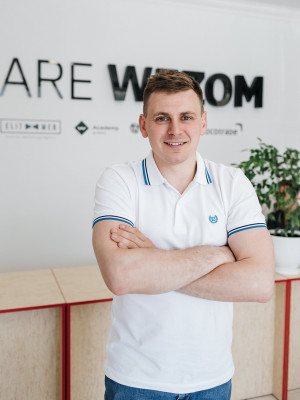 Let's discuss your project!
Contact us today to hear more about how you can select WEZOM Int. as your CRM provider.
How do you rate this article?