Have you been using Excel as an ERP system for a long time? Then, you may have noticed that every year, your "relationships" become more and more complex and difficult. In fact, while your business has already reached a qualitatively new level, your digital partner begins to drag you down more and more. Is it worth continuing to suffer? Definitely no, and below, we will prove it to you.
Signs of an Abusive Relationship with Your Current "ERP"
Sometimes, Excel may make you feel like you're locked in the cell. So, how can you understand that it's time to end your abusive relationship with this "ERP" system? Below, we have listed three of the most obvious signs.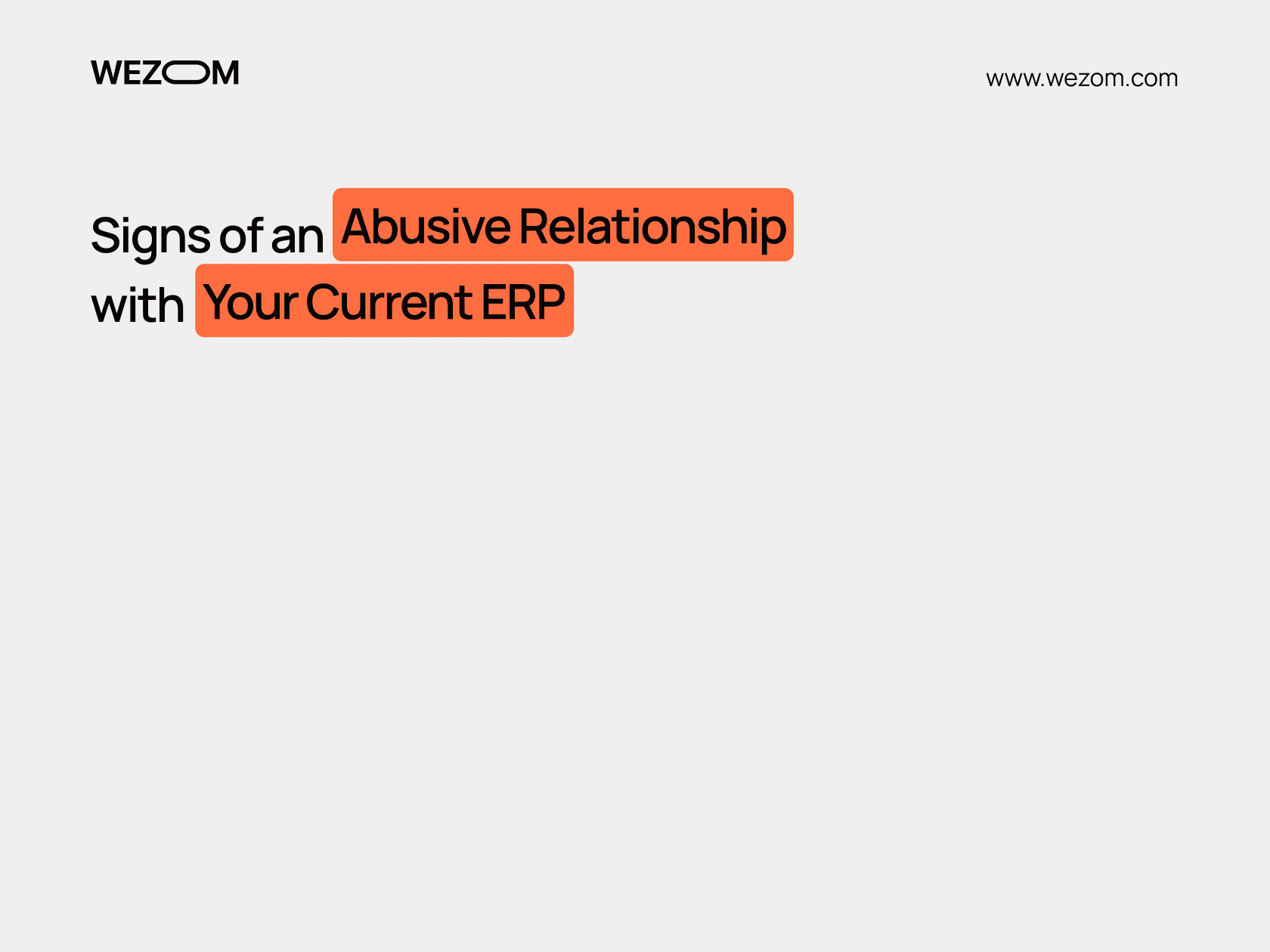 It may be convenient, but not Excel-lent enough
Excel provides easy access to data, but there are no algorithms to warn users in advance that they are doing something wrong.
Indeed, have you ever wondered how often your employees see !Ref in tables when dealing with them?
If this happens regularly, and human errors in your reports become more and more common, this is definitely a reason to think that you deserve something better.
It says it's affordable, but it's lying.
If you're in a long-term partnership with Excel, it may feel normal to you. You have invested in your relationship for quite some time now and don't have to meet someone new, date again, or try to build a healthy relationship from scratch.
And indeed, with the possibility of third-party integration, Excel remains a very affordable solution in terms of cost-effectiveness to this day. This characteristic makes it a pretty good choice for small businesses and startups.
But over time, a company's digital infrastructure becomes more complex. You start needing new applications, which requires non-existing integration with Excel. Of course it can be done, but again, it costs money... What a Twist!
It doesn't grow with you
For small companies, due to the limited nature of their software fleet, Excel can be quite convenient. But as soon as they start to grow, Excel becomes an anchor, because the chances of opening the wrong version of the spreadsheet in the wrong folder increase exponentially. This makes real-time data synchronization almost impossible.
If you feel that all this is about you and about your business, then it is time to break up your sweet first love euphoria with flexible data access. It is time to start looking for a new software solution that will make routine tasks easier for your employees and not vice versa, complicate them and make their results less accurate.
5 Reasons Why Your Competitors Have Already Chosen Something Better Than You
Now, let's look at the benefits that your competitors most likely received by migrating to the brand new ERP system (and, in the future, you can get them, too, if you do the same).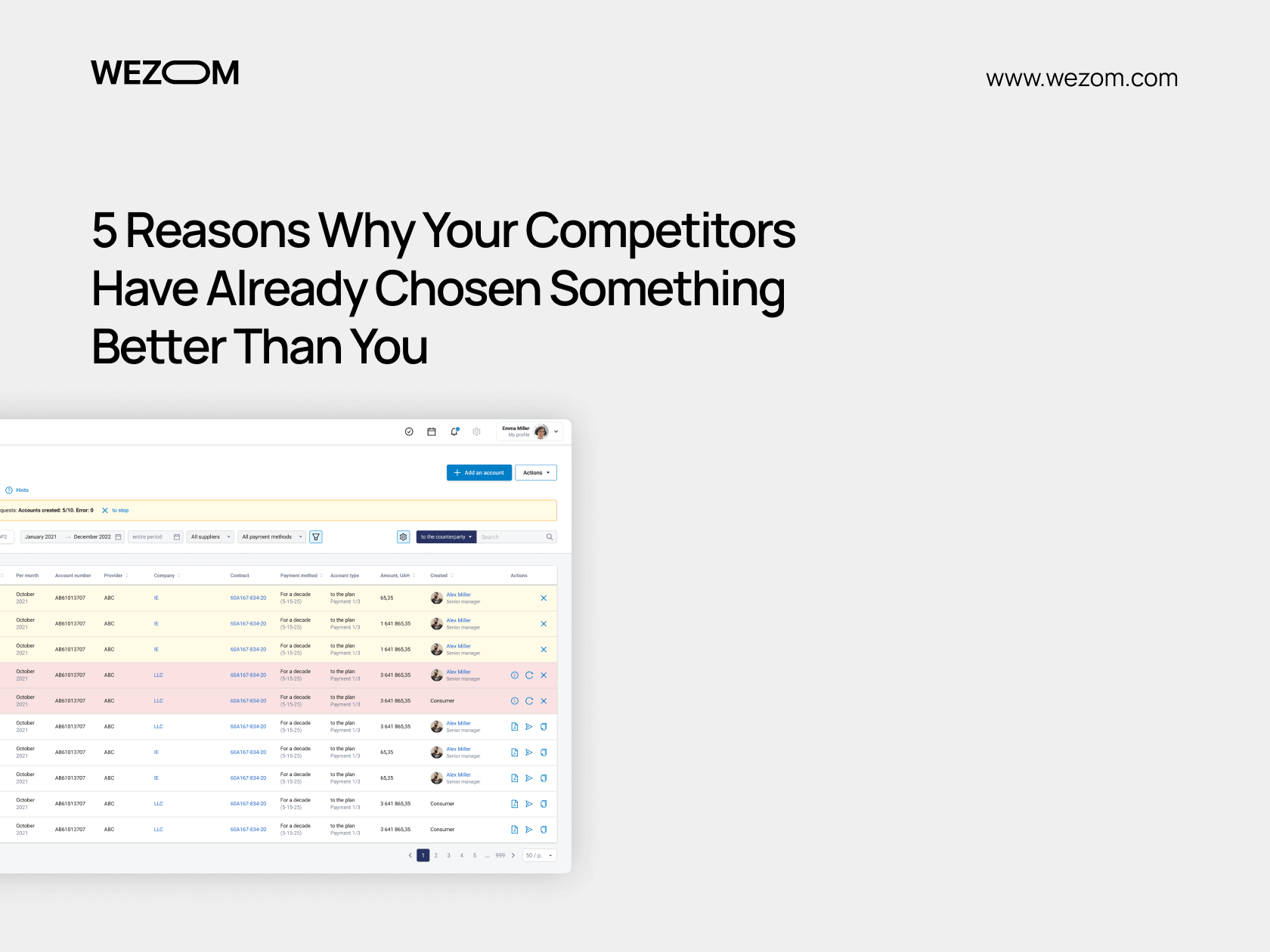 Access your data anytime and anywhere
As we noted earlier, it is almost impossible today to ensure instant synchronization of Excel with the rest of the software that the company uses. Moreover, access to the stored data when using its desktop version is not possible from third-party devices, which can be a big problem for businesses where some of the employees work remotely.
Thus, companies that decide to replace Excel with a cloud ERP system receive a significant advantage in the form of instant access to up-to-date data from any device that has the appropriate access level.
Looking for a seamless work experience for employees
Excel is a multi-tasking solution. This characteristic makes the adaptation of an Excel ERP template to the company's processes quite difficult. It starts with the selection of third-party solutions and ends with the development of an algorithm to deal with this "Frankenstein" for the company's employees.
In turn, those who dare to replace Excel with a product more specific to their business niche receive a significant advantage. It lies in a seamless work experience, which can be crucial for company employees who are not good at dealing with PCs and all that bunch of formulas in spreadsheets.
Need in end-to-end data security
Excel itself is a fairly secure solution, as is the rest of the Microsoft Office suite. At the same time, due to its "basic" nature, the use of this ERP system may involve integrations with third-party solutions. Each new integration makes the system less reliable and fault-tolerant, exposing the company's business data to unjustified risks.
That is why companies that find alternatives with the built-in functionality they need, gain greater confidence in the security of their information. The solution developed for business needs is protected by all necessary protocols.
Inability to get accurate and uniform reporting with an old ERP system
The Excel ERP system is suitable for use with small data storages and a simple layout of business accounting processes. Of course, thanks to the versatility of Excel, you can quickly and inexpensively create forms to manage your SMB resources. However, at some stage of development, it may turn out that some functions are absent. From that moment on, this shortcoming will seem more and more significant as the list of such functions will inexorably grow.
Also, let us note that this "ERP" does not initially provide for decent visualization of reports. In turn, the need to regularly integrate this software with new third-party solutions (for example, PowerBI) adds complexity to the already complex and "clumsy" functionality of Excel. The custom ERP system has such visual reports that will be informative and understandable in your company.
All these complexities make Excel a bad choice for long-term relationships, and companies searching for and integrating convenient and customized solutions always win.
Need to ensure the system's growth along with the business
The range of modern ERP systems is extensive enough to be able to find software that suits you from a scaling point of view. Moreover, in practice, companies usually have much more requirements for a new product than scaling only.
The fact is that as companies grow, their internal business processes may acquire additional complexity. So, finding among the out-of-the-box solutions one that would be able to fully cover them can be a real challenge. In this regard, more and more growing businesses, after a series of ready-made ERP solutions, choose a custom development.
You Need A Plan to Leave Your Ex's Cell
You have to understand that before you start to build a new, healthy relationship with another ERP system, you will have to go through a painful break up with Excel.
In particular, you will need to not only invest in a new product, no matter whether you are going to resort to a custom ERP implementation or find something better from existing ones. Also, you will have to carefully analyze your current business processes, and, if bottlenecks are identified, eliminate them. Finally, you should tidy up your data if your DBMS stores a lot of unused, outdated, duplicate, or incomplete records.
The migration process from the old ERP system may become a separate difficulty on your way. The fact is that in companies with large volumes of disparate data, migration should be carried out in stages so as not to cause costly downtime. Along with that, you may again discover that some processes still require modernization, even if you have already optimized them quite recently. That is why it is so important to entrust this stage to specialists who will not create new problems for your business with their work.
Make Sure You Don't End Up with Nothing
Of course, you shouldn't go anywhere. Randomly trying out new ERP systems one by one during their trial periods until you find the software solution with which you have a match is not the best option at all. Moreover, after a dozen unsuccessful attempts to find something that suits you in all respects, you may become completely disappointed and unexpectedly come to the conclusion that "using Excel wasn't so bad for you". However, you have to understand that this is still not a good choice (we have already explained why exactly).
Actually, you also have at least one other win-win option. This is what custom development is for – the team you hire carefully analyzes your current business needs and tasks to build exactly what you want.
By the way, this is what happened with one of our clients, for whom we built a custom ERP software for oil and gas industry. The client's company was desperate to find a decent software solution on the market since none of them could fully cover the workflows that its employees regularly dealt with. Therefore, the client decided on custom development and did not regret it even despite the need for an initial investment.
After discussing and agreeing the requirements for a future custom solution, we organized the work of twelve specialists. Each of them already had some experience in creating similar solutions in the client's business niche, so the development of the MVP took only thirty sprints.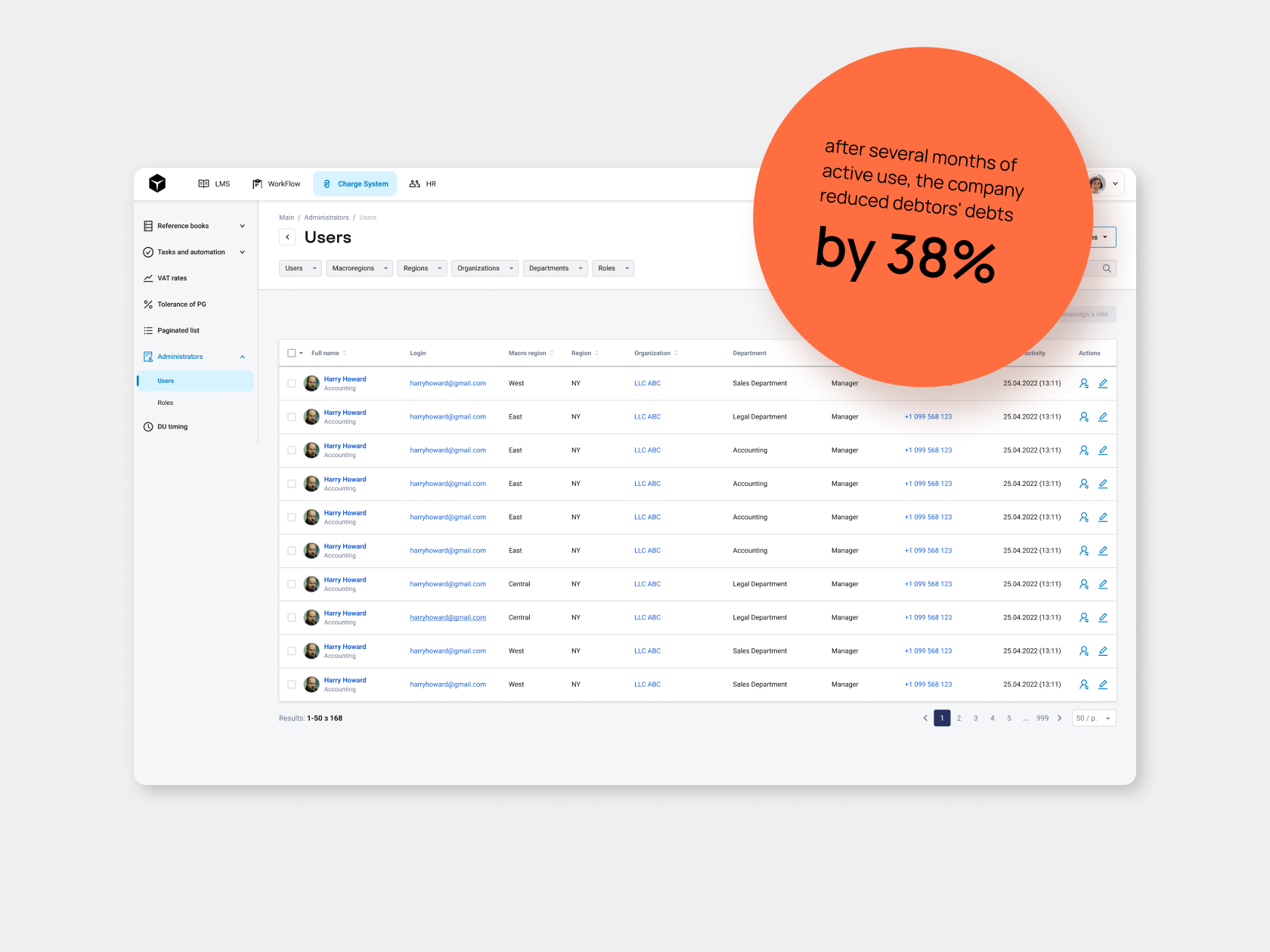 As a result, after its successful deployment, 1,500 employees migrated to the new solution without any problems, and the accounting department of the client's company quickly identified areas of revenue loss. Thus, after several months of active use, the company reduced debtors' debts by 38%. As you can see, there's no abuse – only equal and mutually supportive relationships.
Final Thoughts
We hope that reading this article gave you a strong belief that you and your employees deserve something better than the constant limitations and suffering of your old ERP system. If you are now looking for a development team who will build a solution worthy of you from scratch, feel free to contact us. We will carefully analyze your current business processes and the main verticals of their possible development to create a product that will adapt to your scaling needs.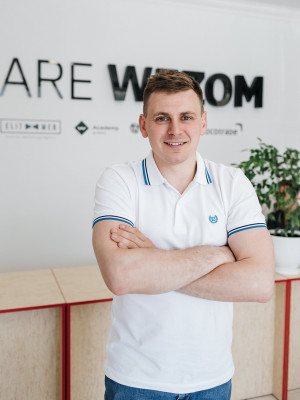 Interested in a custom solution?
Of course, this will require some financial investment from you at the beginning of the path to automation, but over time, this approach usually fully pays off. I can talk about it in detail.
How do you rate this article?