Companies with their own truck fleets are legally required to install Electronic Logging Devices (ELDs) in each vehicle. ELDs play a crucial role in monitoring travel time, ensuring road safety, and complying with federal regulations. In this article, we will explore what ELDs are, how they work, and who needs them.
Each ELD undergoes state registration. This is primarily controlled by the police. In case of non-compliance with any conditions for using the ELD or its absence, the driver or even the company itself can receive high fines. If your business is related to the fleet, then it is extremely important for you to know what ELD is, how they work, and who needs them.
What is an Electronic Logging Device?
Electronic Logging Devices or ELDs are devices used by commercial vehicle drivers to track and record real-time information about the vehicle and the driver's condition. These devices are connected to the truck's OBD port to later record important information such as engine status, driving speed, location, and others.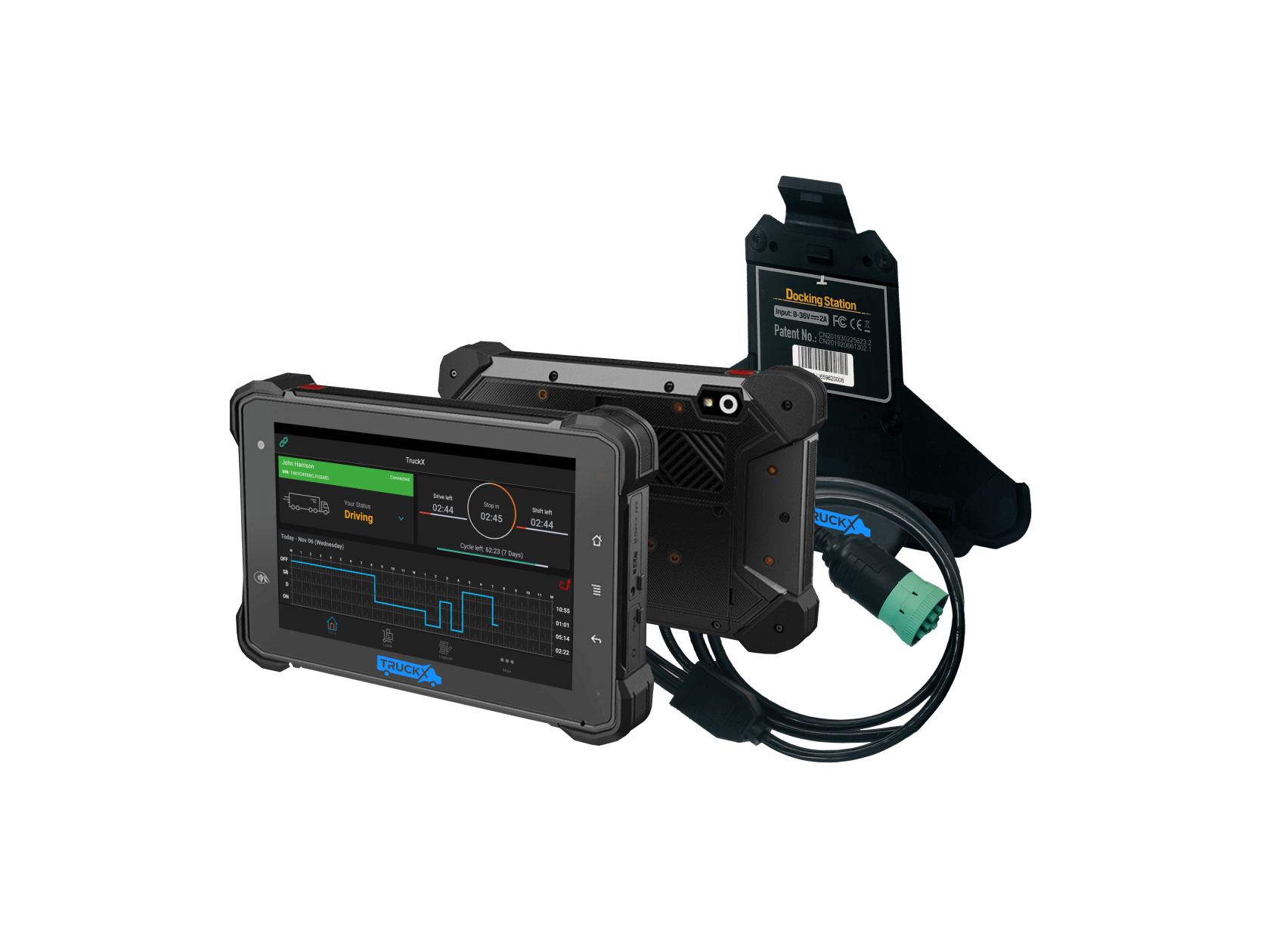 ELDs Features
Here are the main features of ELD.
Analyzing fuel waste.

Trip sharing.

Improve drivers' performance.

Real-time engine diagnostics.

Simple user interface.
ELD Benefits
Here are the main benefits of ELD.
Minimization of paperwork

Location tracking and better route management.

Identification of bad driving behaviors via smart cameras.

Increased safety.
ELD Disadvantages
Despite the fact that ELDs have a huge number of advantages, there is also a disadvantage. The most up-to-date provider services can be expensive.
ELD Mandate
The ELD mandate is a set of US government regulations that require transportation companies to install these devices on most vehicles. ELD keeps records of the operation of the vehicle and the workflow of drivers. As required, drivers must adhere to the maximum number of driving hours before going on vacation.
Why are ELDs Important?
ELDs are important devices in the trucking industry as they are mandated by government regulations and improve driver safety when traveling. Also, these devices allow drivers to record all the necessary information regarding the flight in their logs, which facilitates paperwork.
ELDs allow truck drivers to register their work status. And those companies that do not comply with HOS rules make it difficult to falsify data. Thus, ELDs bring transparency to business processes. Also, devices create automatic recordings along with those that a person does.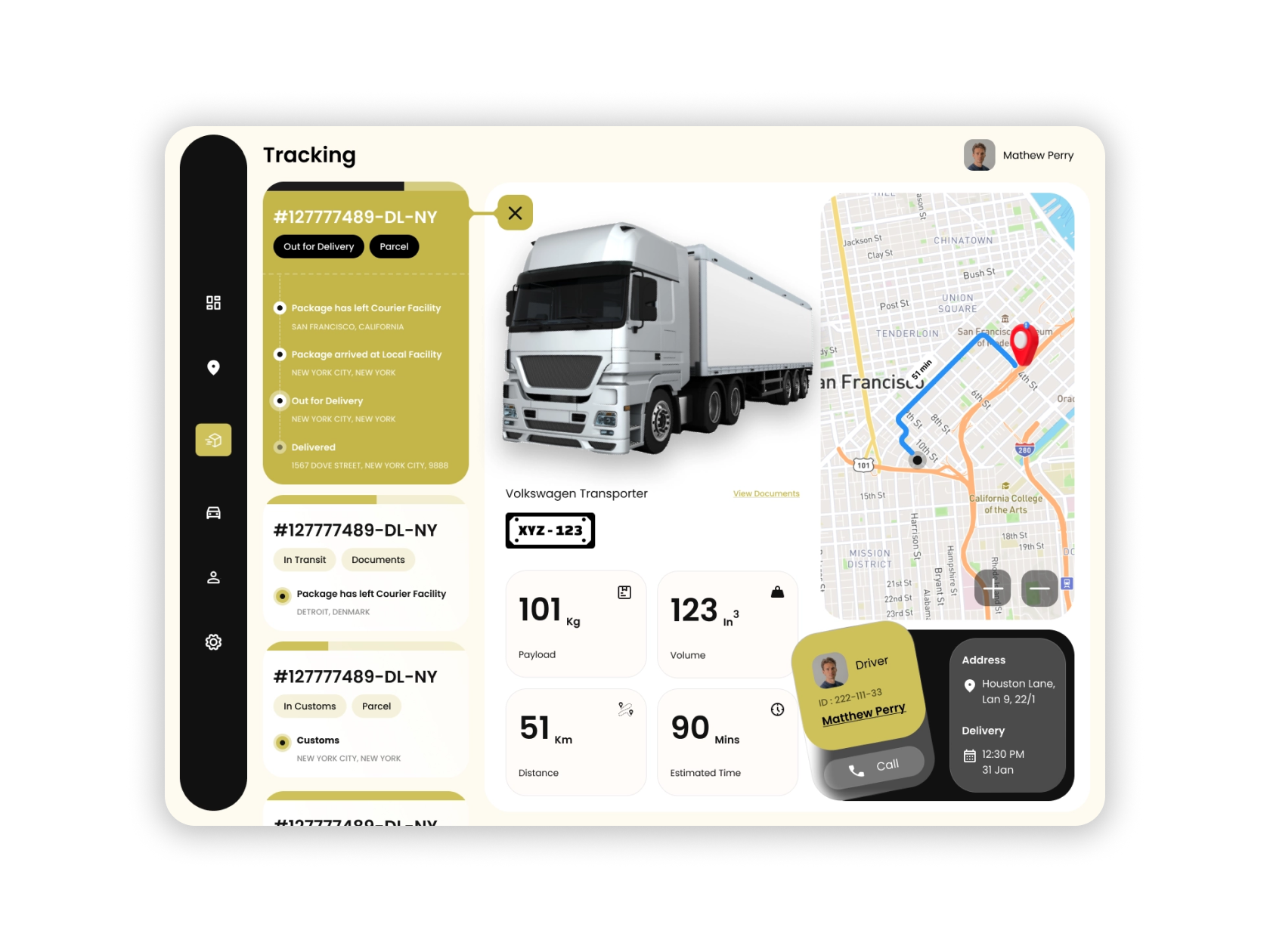 Who Needs an ELD?
The mandate of the ELD states that commercial drivers who are required to comply with HOS must use these devices while on the job. These rules apply to vehicles manufactured after 2000 that weigh more than 10,001 pounds and are used to transport goods across state lines. Violators of these rules face penalties in the form of fines and restrictions, such as the inability to perform maintenance for 10 hours. As for monetary penalties, fines can range from $1,500 to $20,000.
Choosing the Right ELD for Your Needs
If you want to choose the most suitable ELD device for your business purposes, then we advise you to follow the guidelines below. First of all, you should pay attention to such factors as:
conditions of a contract;

subscription cost;

the functionality of the ELD device;

availability of Smart Camera;

app-friendliness for the driver;

ability to integrate via API;
What to Look For When Deciding on an ELD Provider?
When choosing a reliable ELD provider, you need to ensure that the devices are self-certified and registered in accordance with the ELD rules and regulations. In addition, it is important to evaluate the supplier himself, because you choose a partner for yourself, so you should pay attention to its technical specifications.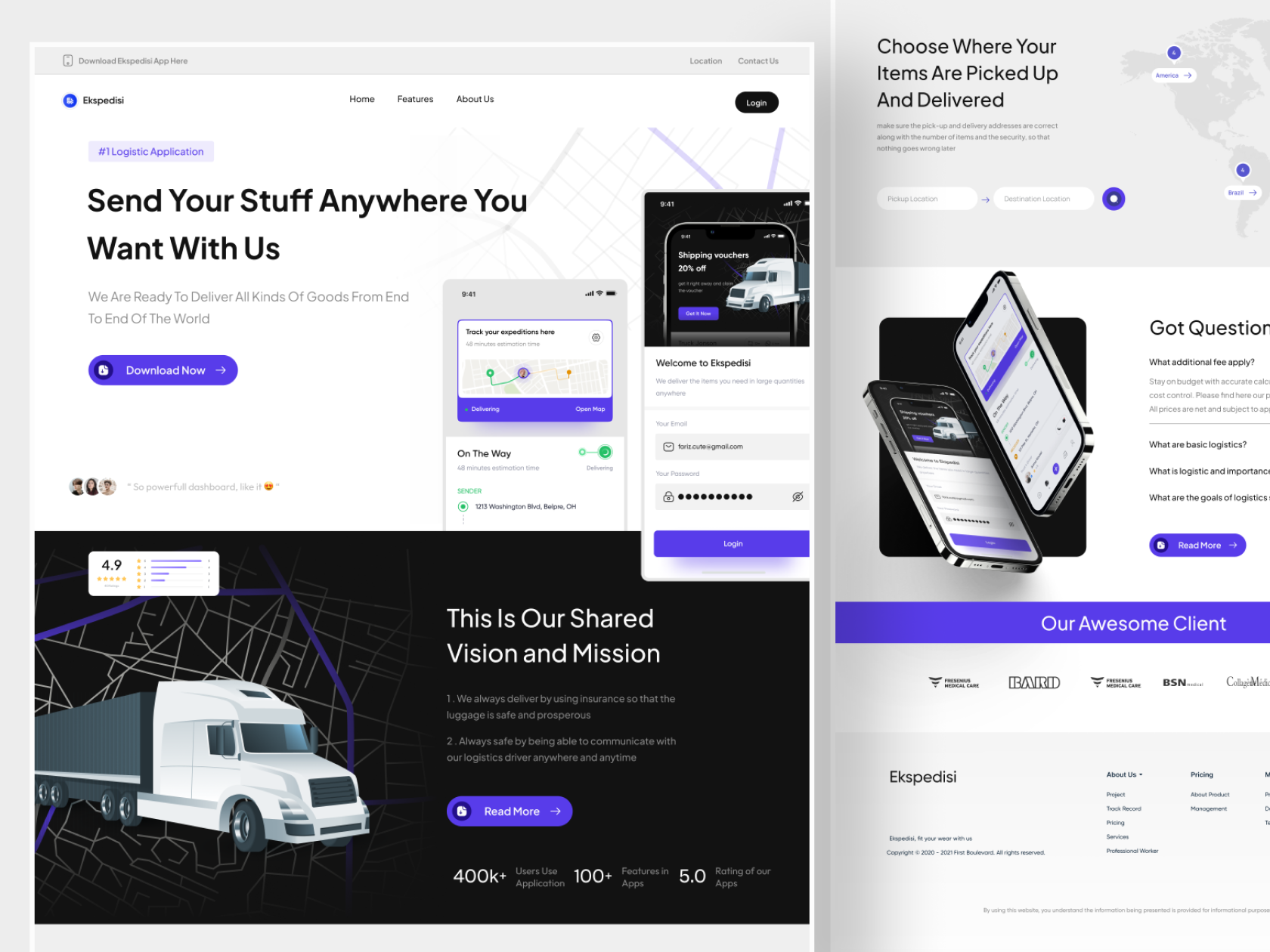 Here are the main evaluation criteria when choosing an ELD supplier.
Years in business.

Company structure.

Security policies.

A number of employees and engineers.

A number of customers and customer references.

Solution partners.

Worldwide ranking.

Commitment to research and development.
What is the Cost of an Electronic Logging Device?
Typically, the cost of ELD systems for one truck starts at $100. It all depends on what package of functions you need. Now we will consider the main factors that affect the cost of ELD.
Functions
You can use an ELD that meets the minimum requirements of the mandate, but sometimes companies prefer to use devices with a wider range of embedded technologies.
Quantity
Depending on how many devices you need, their price may be less. Often, suppliers reduce prices for wholesale lots.
Optional equipment
Some providers supply their ELDs along with mobile devices for portable hand control, which increases the cost of the solution. But at the same time, most vendors allow you to integrate third-party smartphones or tablets.
Installation
ELDs are installed directly into the car engine. Therefore, to make this process easier for drivers, suppliers provide an installation service for a fee. But for the most part, this is a more economical solution, since specially trained people are involved in the installation.
Order our development services to create transport management systems
Streamline the shipping processes and make them easier with your custom TMS, WMS and EPOD software!
Why Is It Better to Choose an ELD Integrated With a TMS?
There are factors that every trucking company must consider when choosing an ELD. Among them are integration with TMS, FMCSA certification, user-friendly software, and low prices.
WEZOM will help you choose the ELD that will allow you to avoid any system failures and other problems and errors. We also integrate your Transport Management Software (TMS) with your ELD provider solution via API.
The integration of ELD with TMS will allow drivers to get rid of manual work with reports, as all information is automatically transmitted to the vehicle interface device (VID) and to a personal device such as a tablet or smartphone. Some providers replicate TMS features such as Maintenance or IFTA.
Advanced ELD providers, in addition to the classic Logbook function (accounting for time spent on the road), provide many more useful features.
Fuel level in the tank.

Safety score (driver's detection on the road) due to Smart camera.

How long has the car been idle.

The route of the car, with a photo.

The number of miles driven by the driver.

The current location of the truck.

Pretrip, Post trip (DVIR) - Inspections, checking the technical condition of the truck before leaving the road.
WEZOM will help you integrate all these API functions with TMS. These features will be very useful for a dispatcher for work or accounting for calculating wages by miles, or a safety manager for reporting, safety control, training, fines for the driver. In other words, our solutions will help you to improve the convenience of the daily work of truck drivers as well as provide a safer driving environment through compliance with FMCSA requirements.
Сomparative Characteristics of TOP ELD Providers
Let's find out the pros and cons of top providers in the ELD comparison chart.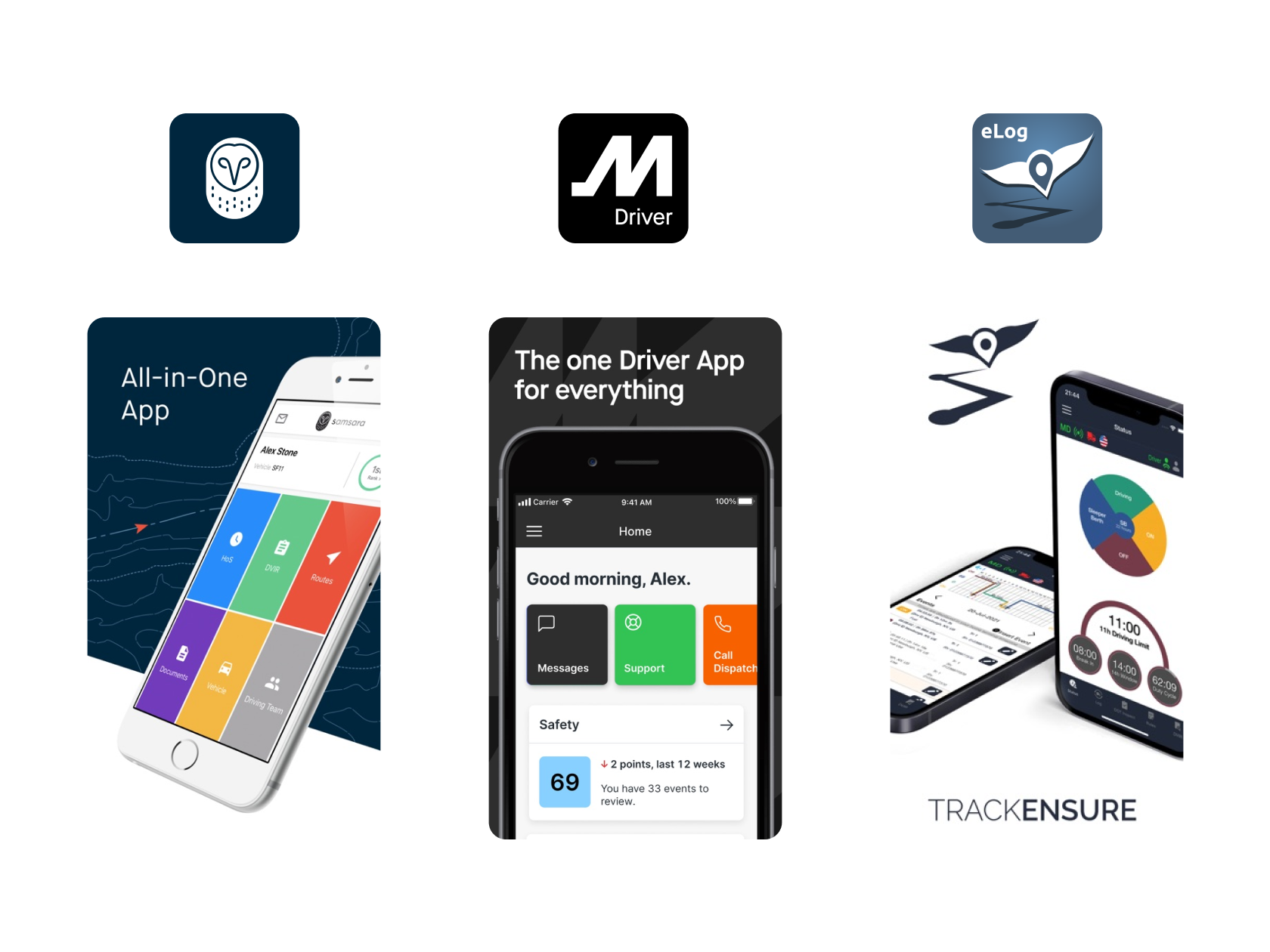 Samsara Pros and Cons
Pros

Cons

You can track your fleet in real time

Samsara doesn't list pricing online, so you'll need to fill out an online form or contact a representative for a quote.

Samsara can serve various industries and help businesses

maintain compliance with all relevant regulations.

There is no free trial.

The software integrates with a

variety of third-party applications

, making the platform even more valuable to small businesses.

Clients must sign up for at least three years, with a minimum of three vehicles.

Samsara also offers maintenance and management tools for buildings, equipment, staff compliance, and other related areas.



Motive (KeepTrucking) Pros and Cons
| | |
| --- | --- |
| Pros | Cons |
| Support team driving. | Must provide contact info to receive pricing |
| 24/7 customer support. | Many customer service complaints about billing issues. |
| Motive ELD is available for purchase at Pilot Flying J truck stops | Difficult to locate non-critical accident videos with its base plan. |
| Motive Card is fee-free | |
TrackEnsure Pros and Cons
| | |
| --- | --- |
| Pros | Cons |
| The ELD can be used in both Canada and the US. | The poor user interface of the ELD App |
| Easy to install. | The app glitches and crashes often. Even updates are troublesome. |
| | Customer Support is slow and unresponsive at times |
What do customers say?
Here what's real customers say.
Samsara
Jason Graydon, MLSCM, CTP, Safety and Compliance Manager.
Great working with Greg at Atlanta Wireless today. He did a fantastic job installing new Samsara cameras in our Dalton Ga fleet. We also installed a test fleet to check out Samsara's ELD solutions. So far so good!
Kary Jablonski, CEO at Trucker Tools.
Another big win for brokers, carriers, and the Trucker Tools team: seamless, straightforward, reliable ELD integration with our partners at Samsara.
Motive
🔥🔥🔥 It's so deep! It's Really, REALLY deep. It's the DEEPEST we've ever ventured and the best we've EVER performed. Also, the entire team was involved. READ ON. 🚀
Motive and other ELD providers employs advanced AI technology to identify and record harsh driving events, including close following, unsafe lane changes, speeding, delayed response, and more.
TrackEnsure
This guys are the worst. This guys will take all your money for no help… run away!!!
Worst. Still cannot get location right. Way too many glitches. AVOID!!!!!
Conclusion
When you choose the best ELD for trucking, you need to consider a number of factors such as meeting quality standards, the price of the device, and having a responsive support team. It is also worth checking the reviews of real users. By completing all these points, you will be able to ensure safe working conditions for drivers and comply with the law.
Let

WEZOM

be Your ELD Adviser
The WEZOM team will provide you with ELD integration services at the best price. We will help you choose those devices that fully comply with all quality standards and have FMCSA certification. In addition, we can easily integrate ELD with TMS because our solution fully reads all the information from the device in the truck and transfers it to TMS. This will allow you to run your business in a more organized manner and maximize profits.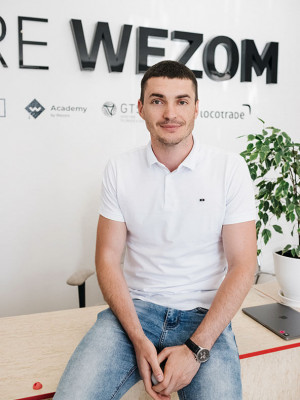 Do you need an individual solution?
Of course, this will require some financial investment from you at the beginning of the path to automation, but over time, this approach usually fully pays off. I can talk about it in detail.
How do you rate this article?