GPS is a technology that has already influenced various industries in the modern world. It is difficult to imagine a professional field in which it would not be involved. It helps different professionals for so many purposes that the potential of GPS today is huge, but it is necessary to use it properly. With the integration of GPS technology and a transportation management system, you will have clear visibility of your drivers and vehicles, a possibility of using a variety of other essential features, and a chance to improve the work of your TMS and get the most out of it. In order to understand how to implement GPS tracking in a transportation management system and use its benefits, you need to understand how the system works and what options there are for using GPS. This way you will be able to use this technology to the maximum, get the result that satisfies you, and can improve the quality of your work.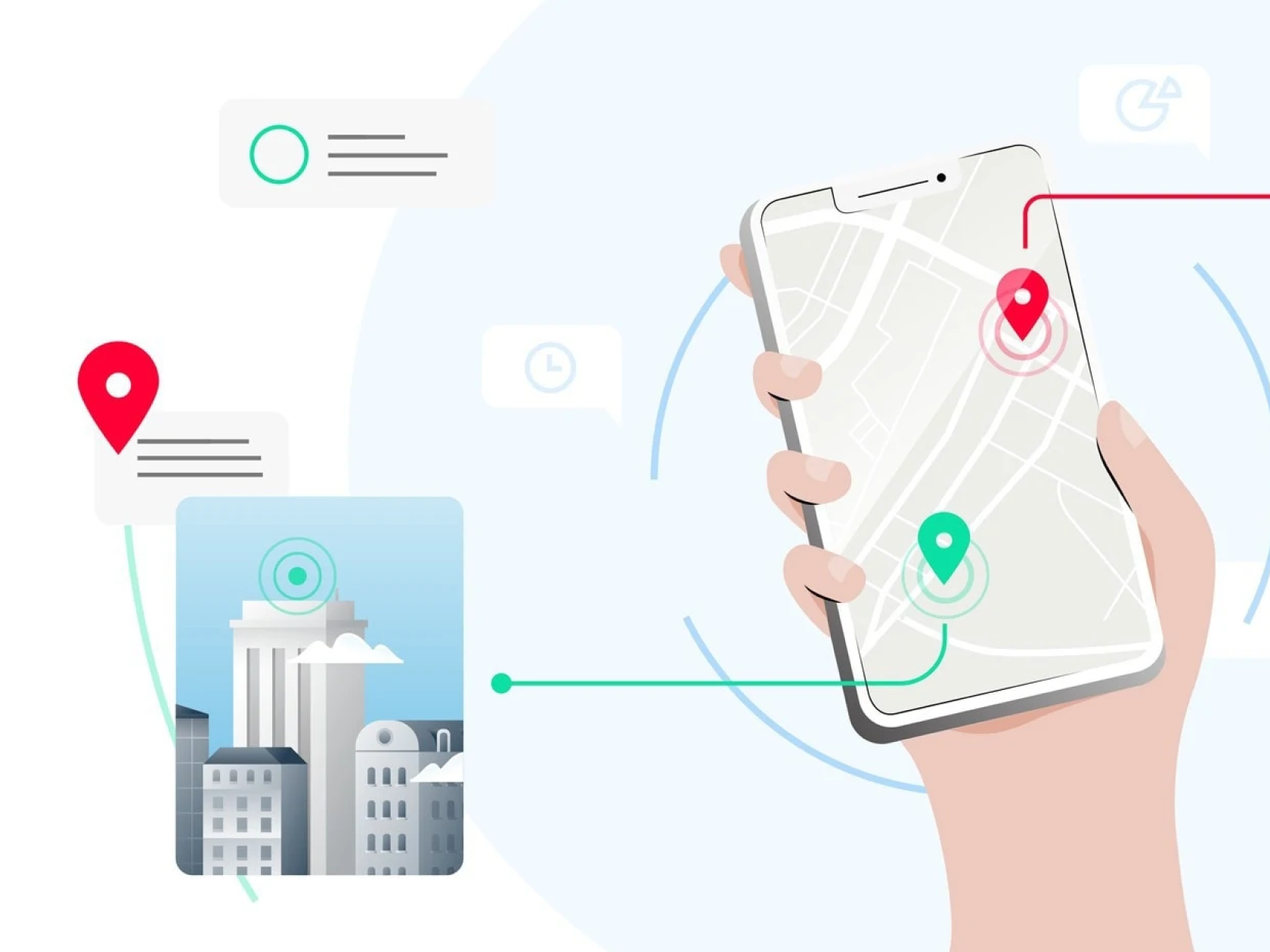 Why Do You Need GPS Tracking in Your Transportation Management System?
In logistics, GPS is a technology that can give a lot, primarily because of its advanced capabilities and effectiveness. GPS is accurate and versatile. Since the transportation management system cannot cover all the needs of the company and it provides only the set of functions that relate to its main aspects of use, like automation and organization, you can successfully expand its potential with the help of GPS tracking, without much effort. As TMS is already an advanced system, bringing the benefits of GPS into it allows for making this cooperation seamless. Thus, you are saving time, money, and effort. You can easily track location and other delivery details with GPS integration with the transportation management system, which is essential for good delivery.
Nowadays, it is much more profitable for companies to integrate several technologies and get the maximum result from their work because it is not only convenient but also helps many business processes. Technology such as GPS, included in the company's work, allows you to get the most out of the transportation management system and have an integrated and organized workflow. Through their interaction, you will achieve greater client satisfaction, make your work more efficient, be able to know more about what is happening inside the company, and make the system more user-friendly.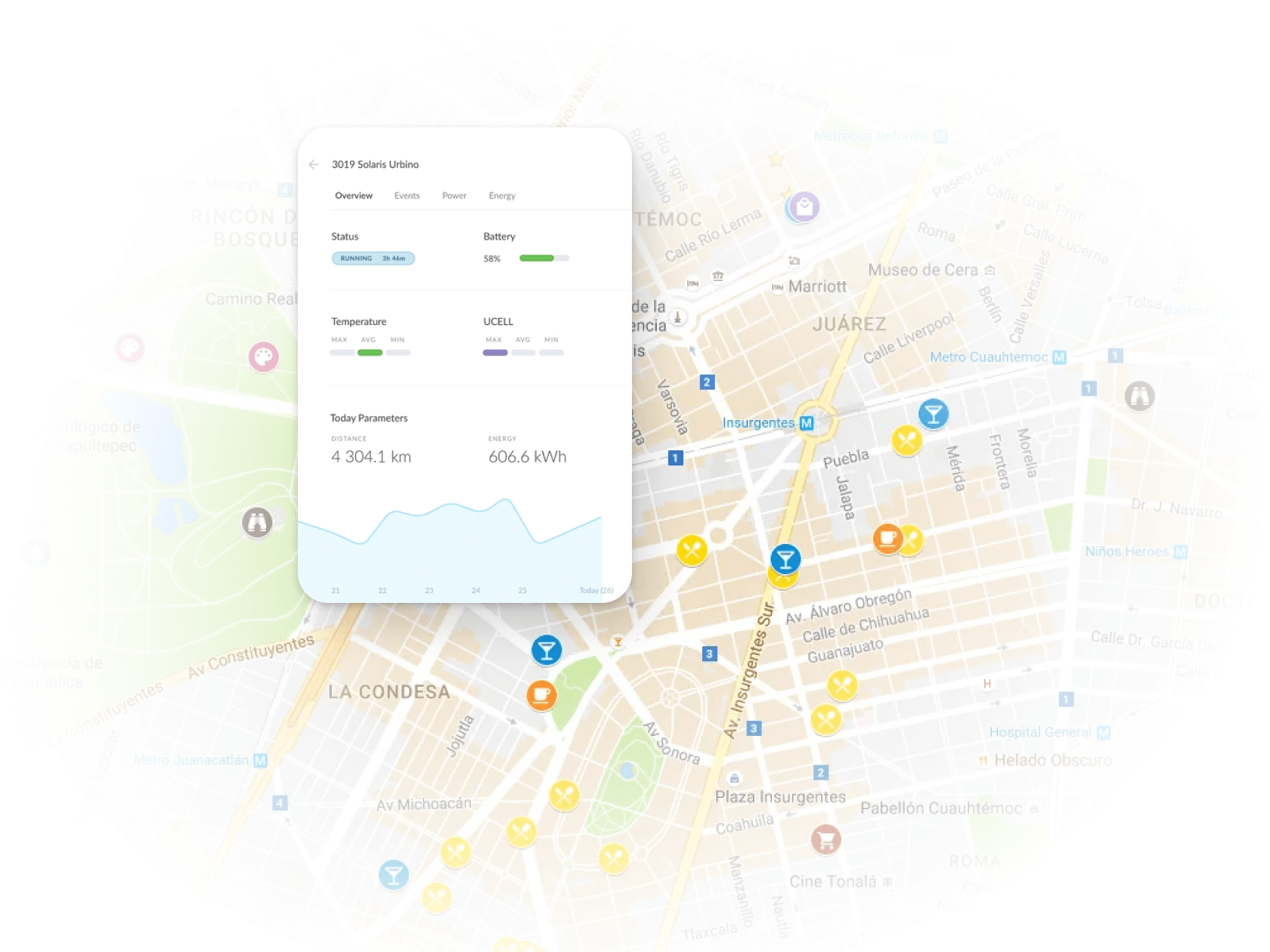 The use of GPS brings undeniable benefits such as greater work efficiency and more accurate delivery. Since this directly affects the result of your work, and, as a result, your professional performance, technologies such as GPS can be very effective assistants in our time. Nowadays, it is used in many different industries, but GPS plays a special role in transportation. In order for its use to benefit you and your business, and you can properly integrate it into your work, you need to know about its application and the benefits that it provides.
So, let's look at the possibilities of integrating GPS tracking into your TMS, what benefits it brings, how a company can use it in the most effective way, and what possibilities arise.
How does a TMS System Operate?
A transportation management system is a special digital solution that facilitates the work of the company, allowing managers to significantly simplify processes, and also to optimize and automate them. This way you save time and effort. The system has a set of functions covering various aspects of the transportation company. TMS modules have all the necessary functionality to do that. The efficiency of work when using such a solution becomes higher since automated processes are much more productive than manual ones. A transportation management system is convenient due to its comprehensive, versatile structure and the potential of its functionality. With GPS, it becomes even more powerful.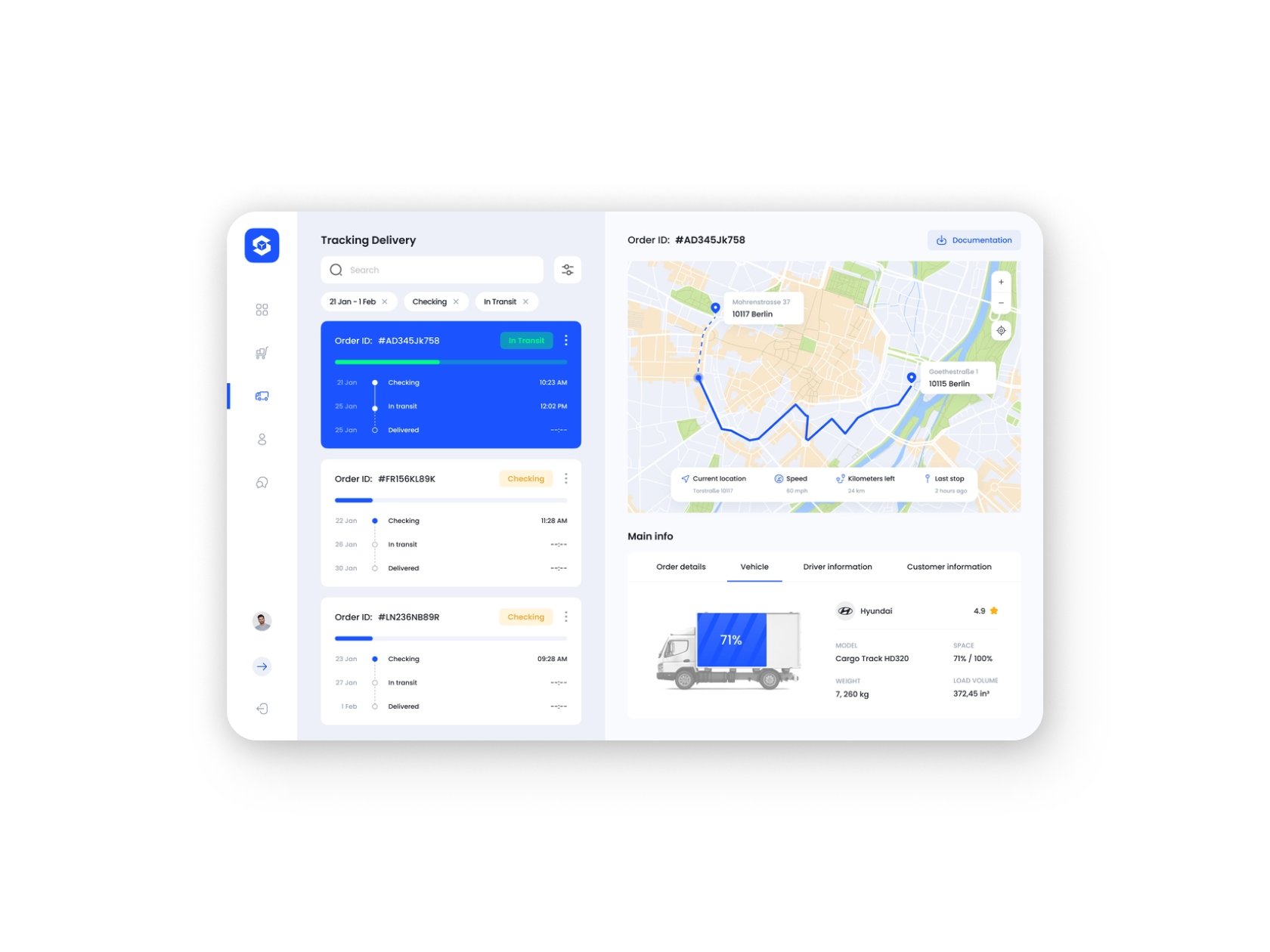 The main tasks of the TMS system are to provide process organization lines, provide up-to-date information and help in planning and organization. In simple words, it is indispensable for management. Business decision-making becomes more efficient thanks to the transportation management system, as it provides instant data and allows for better planning of processes.
Transportation management solutions are effective in organizing various transportation processes thus simplifying the companies' work and increasing productivity. Automation helps save time and minimize unnecessary tasks. With the help of GPS technology, such systems help dispatchers create schedules by allowing them to see drivers' locations and providing many other additional benefits. By integrating GPS tracking into your transportation management system you get a set of important features that allow you to monitor the movement of products and other details.
Order our development services to create transport management systems
Streamline the shipping processes and make them easier with your custom TMS, WMS and EPOD software!
Why Is GPS Tracking Important?
GPS technology gives you numerous advantages. Its accuracy and the possibility of easily monitoring vehicles give logistics companies substantial benefits. In the industry of transportation, the main goal of using GPS is to track the locations of vehicles, but the functions do not end here: it also helps you to see the direction of a moving vehicle and many other details that may be useful in work, such as speed and routes. The benefits of GPS include efficiency, cost-effectiveness, versatility, and convenience. It allows covering the gap in the set of features some software solutions have, and makes the quality of the services a transportation business provides higher. Integrating GPS technology into a transportation management solution benefits company owners, employees, and customers.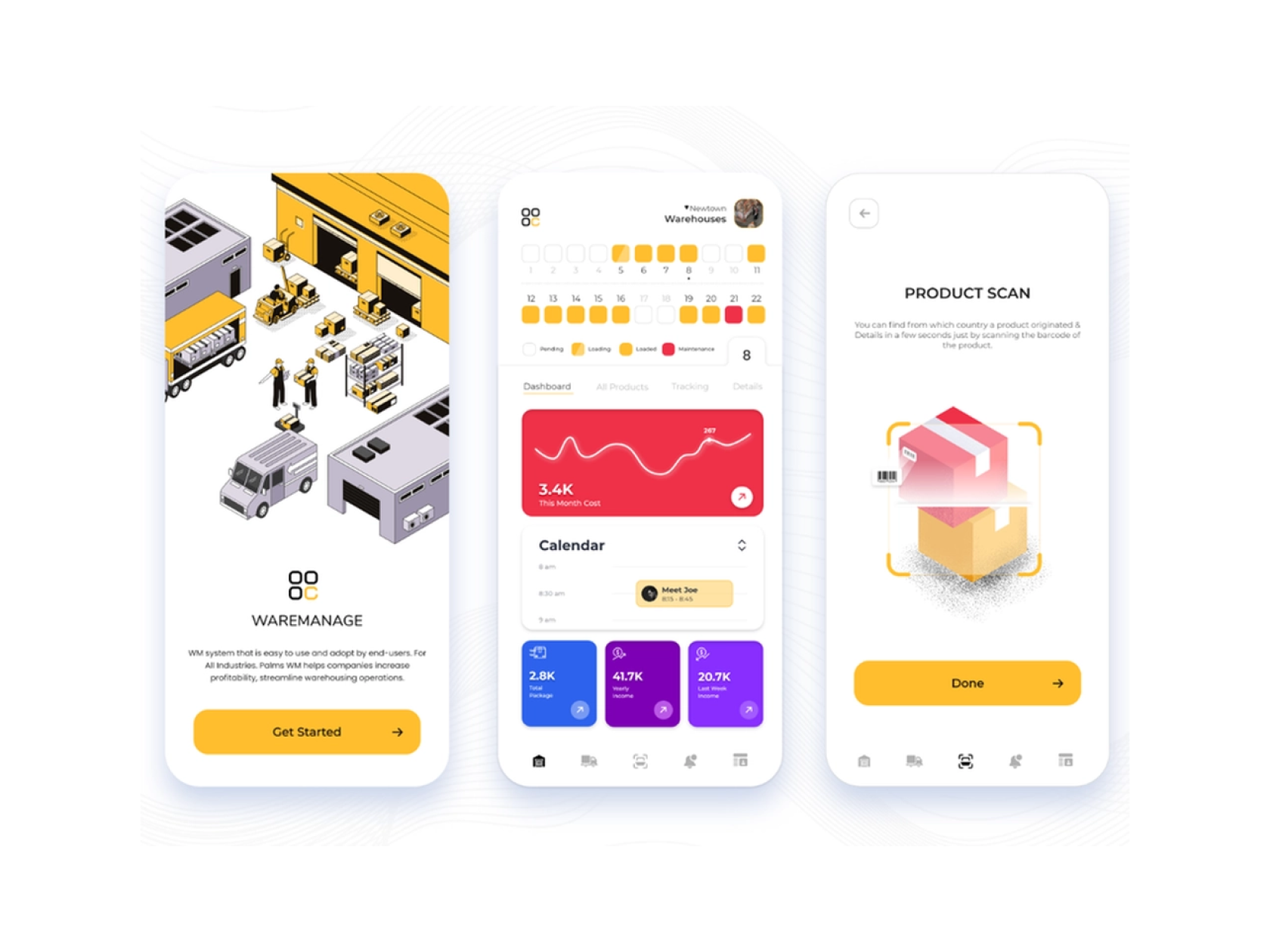 GPS has a number of business-critical features that provide quality vehicle tracking. This technology will be an important addition to the already established TMS system.
How to Integrate GPS tracking into a TMS solution?
There are special solutions on the market that allow easy and high-quality integration of special GPS solutions into the transportation management system. By creating an integrated system, you will not need any additional assistance or features. It is a highly useful and convenient way of using both technological tools as it has various features interconnected for better results and is user-friendly for both employees and drivers. Also, having all the necessary tools in one place is far more comfortable in terms of work organization.
In itself, the integration of these two technologies has many advantages, since all the necessary functions are available to you thanks to the connection between the two systems. But apart from it, such integration is cost-effective and can bring companies more profit in the long run.
Benefits of GPS Tracking with TMS Integrations
By integrating GPS tracking into a transportation management solution, companies get undeniable benefits. First of all, this technology helps to ensure high-quality monitoring of the location of goods and ensures greater productivity of this process. Other benefits of using GPS technology in a TMS system include:
the ability to have a complete picture of what is happening in the fleet and freight management;
reduced paperwork;
higher efficiency;
better driver satisfaction;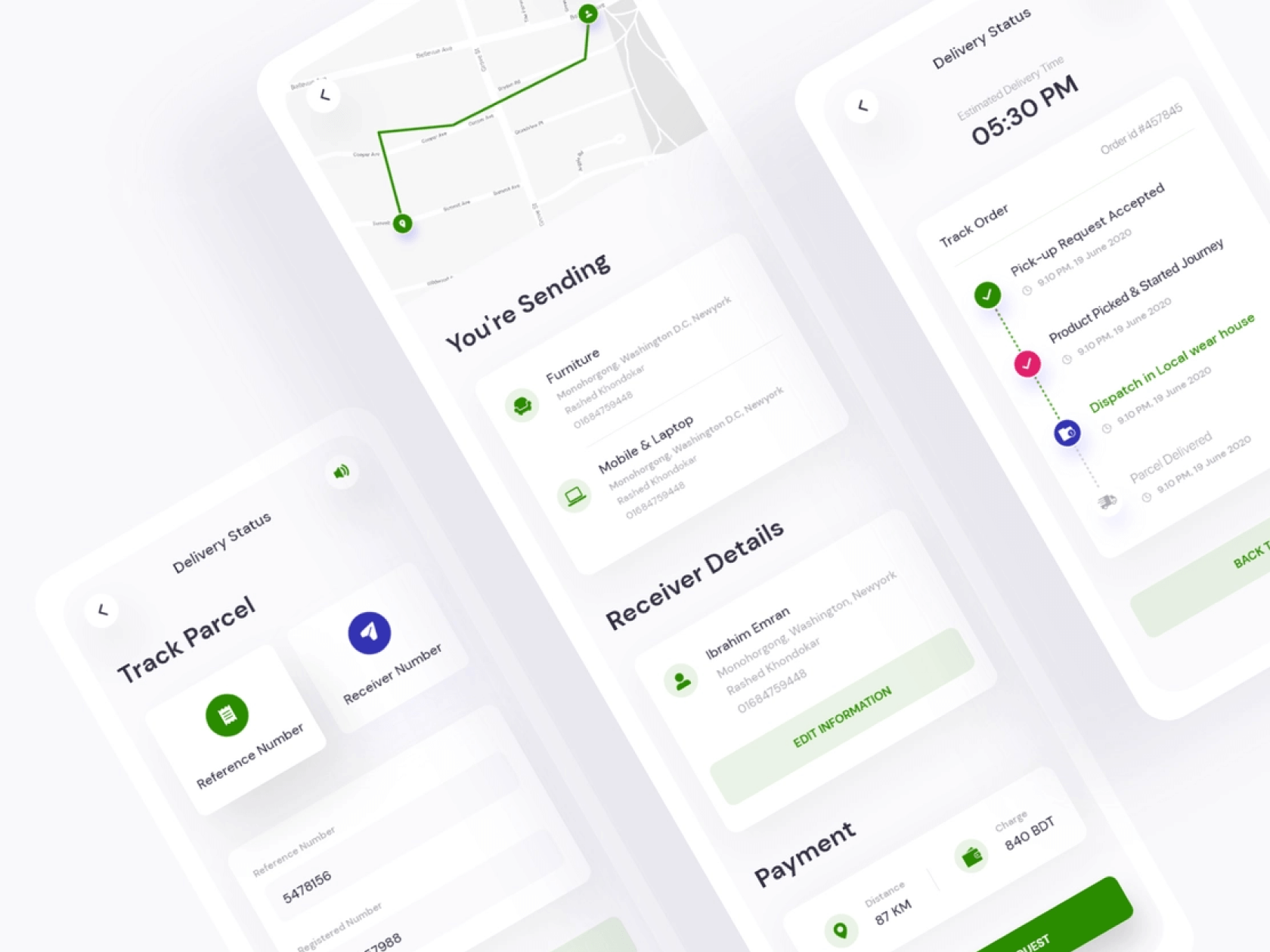 And so on. By integrating GPS, you are helping yourself to have a more comprehensive view of what is happening within your company and its various processes. Visibility is very important as it helps both management and decision-making. Automation allows you to reduce the amount of routine work and unnecessary tasks. It is also more convenient for drivers and employees. In addition, the combination of GPS tracking and transportation management solutions can achieve greater customer satisfaction, because with the help of these two technologies you make the use of their integrated interaction more user-friendly.
Big amount of paperwork and the necessity to use various tools to perform the same assignments, which, in the long run, may be very time-consuming and ineffective. In this case, automation and proper organization of the workflow are always useful. Besides that, having all the business-critical processes on hand is comfortable in terms of having complex tasks simplified and saving a lot of time.
Giving drivers more control over their tasks and providing them with a more convenient workflow is an important part of driver satisfaction. It will be a lot more comfortable for drivers to use one system than numerous tools to perform their daily tasks. If your drivers are satisfied with the work, the processes will go much easier and the end result of the work will be better. This, of course, affects both the quality of services and the profit of the company. By providing your drivers with the latest technology to solve their daily problems, you help your company to work more efficiently. One of the important benefits of integrating GPS and the transportation management system is to ensure greater driver safety. Such accurate technology as GPS helps in ensuring safety significantly. And this is one of the vital aspects of the work, which, among other things, affects the reputation of the company and the results of its work in many ways.
Improving the efficiency of the delivery process is one of the added bonuses of GPS. If there are a lot of manual tasks in the tracking delivery process, GPS technology can greatly help make these processes easier and more efficient. Dispatchers will no longer need to create schedules without knowing the location of the driver – they can easily track these indicators using GPS. Also, drivers will not need to use many applications to manage their loads, everything they need will be brought together in one place.
Conclusion
The use of technology is an important part of any process in a transportation company. In the process of delivery and for ensuring its high quality, this plays an even more substantial role. If you want to improve the efficiency of your services, GPS will help you with this. It will also be handy in making your work processes more productive. Combined with the transportation management solution, this tool will give you even more perks. You won't need to waste your energy on tedious work, you will be able to solve complex work tasks with the help of a system of two technologies.

In logistics, GPS serves as an effective technological assistant, covering the needs of the company in accuracy in tracking, and helping to increase the efficiency of delivery and make this process a lot easier. This is important for both the company's drivers and customers. With GPS tracking integrated into your TMS system, you can help dispatchers' and drivers' work, improve driver satisfaction and achieve other important professional results. With GPS, the delivery process is more productive and helps achieve better results. In this way, you will improve your performance and be able to remove much of the unnecessary work. GPS is an accurate, versatile, and easy-to-use technology that has great potential for logistics businesses.

The efficiency of a logistics company largely depends on the features of the technologies it uses. By integrating GPS into your work, you get all the benefits it can bring to the transportation industry. If you can make a significant difference in your productivity and get a set of features that positively impact drivers' and client satisfaction, the investment in this combination of technologies will definitely be worth it and help you achieve your business goals.

For those functions that cannot be covered by the TMS system for one reason or another, GPS will help you to implement them. Both business owners and customers, as well as drivers, will benefit from this interaction. If the main tasks of the transportation management system lie in the field of ensuring automation and organization of work, thereby helping management, GPS works with process monitoring, and this is an important function. You can also use it to make TMS more user-friendly and it will serve your company well.

GPS in logistics is powerful and cost-effective. Use its potential and help your company grow. Logistics GPS tracker is an essential investment and a great opportunity for more productive work.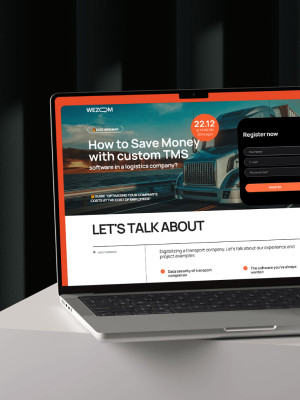 Free webinar!
Register for a webinar by WEZOM
How do you rate this article?