The content of the article:
Nowadays, even the most conservative members of the transport market do not question the usefulness of TMS systems. These digital platforms help truck operators automate dispatching and minimize costs, and also improve the quality of management and supply chain resilience. Still, the feasibility of investing in the development of such platforms is questionable. There is an opinion that the process of development of logistics software is both difficult and expensive, and there are already many ready-made "boxed" solutions on the market.
However, are ready-made solutions really that good? What is better, "reinventing the wheel", or relying on some technology? These questions are not easy. Let's see in which cases the development of your own logistics platform is necessary, or even irreplaceable. And how can a transport company get the most out of its expenses in the digital field?
When should you think about developing your own software?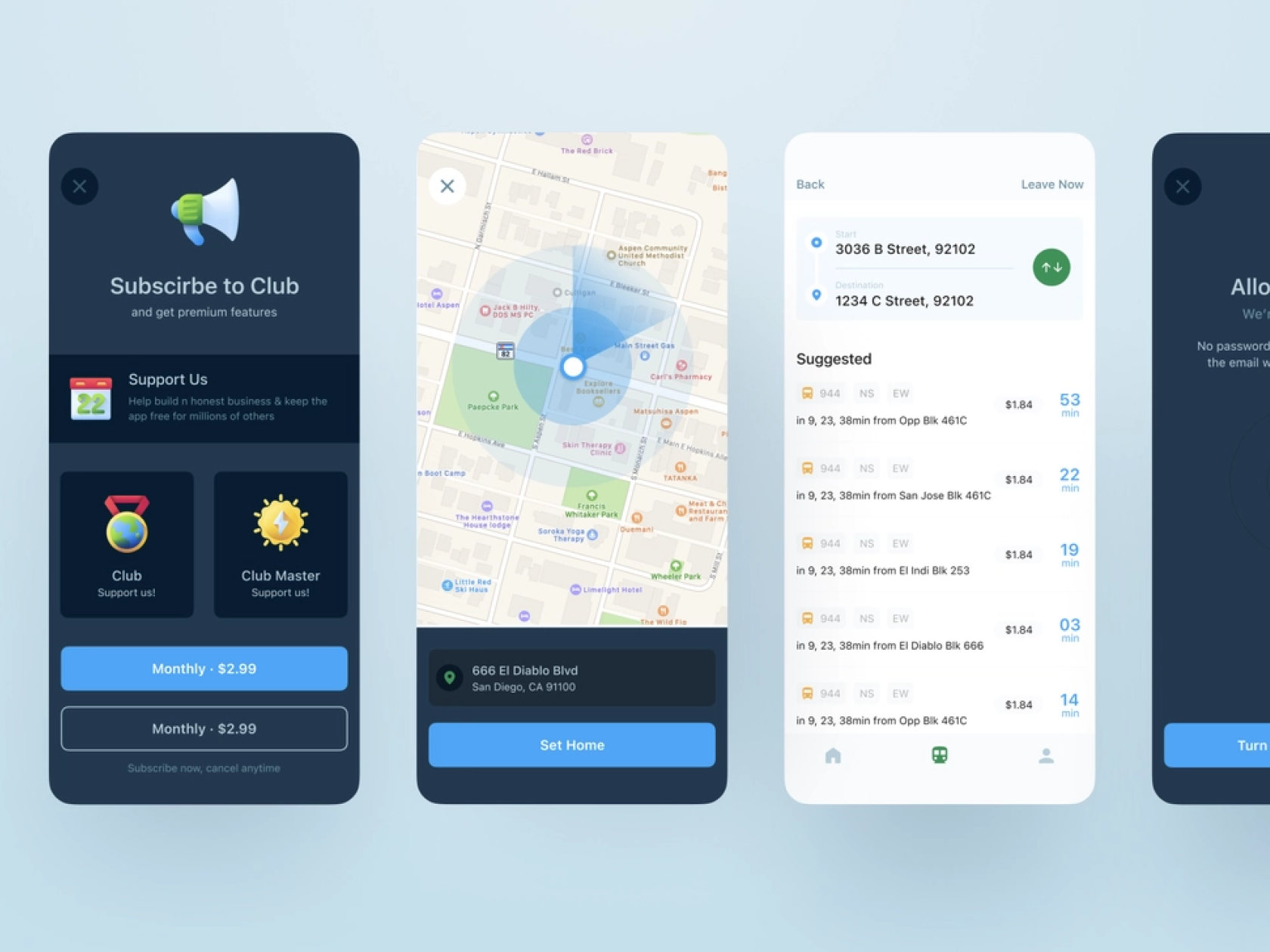 Why does this question even arise if there are already finished products on the market? The thing is that logistics as an industry is too complicated, and there are no simple and universal solutions in it.
Let's imagine a big American transportation company with 200+ trucks. This is already a mature structure with processes that are well-organized. And this structure needs a digital platform that can help digitalize all its work, integrate a fleet of hundreds of drivers, the processes of management, communication with customers, etc. into one common digital space.
Such a company may turn to popular and established products like the McLeod platform. The implementation of this kind of system in a large company requires an impressive sum of money – from half a million to a million dollars over three to four years. For a comparable amount, it is quite possible to develop your own software from scratch.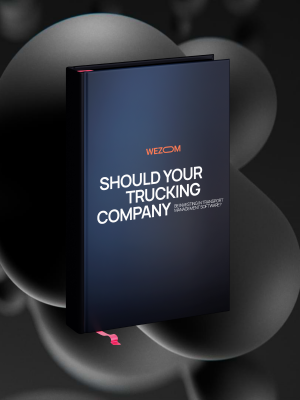 Should your trucking company be investing in
Transport management software?
Let's see in which cases the development of your own logistics platform is necessary, or even irreplaceable!
Of course, the use of a ready-made popular solution gives some advantages - there are probably already all of the necessary integrations in the system, and it is easy to find specialists to work with it. But popular "boxed" platforms have their own serious limitations:
Outdated technologies. If the platform has been a part of the market for a long time, then it probably relies on old technologies. Often such a system has its roots in the nineties, which complicates both its implementation and application.
Lack of customization. The logic of any ready-made TMS solution is often built around dispatching, and the rest of the features for them are secondary. For example, most of the popular systems today do not provide comfortable tools for HR and lead generation, and this is a huge part of the work of the logistics business. In reality, each transport company has its own specifics (scale, geography of work, characteristics of cargo/customers, composition of the fleet, etc.), that is, it needs unique tools. Ready-made solutions cannot provide such customization.
Limited potential. When you invest in ready-made software, you still do not own it. You cannot change and develop it on your own, and it may create an issue in the long run. Copyright holders, on the other hand, can radically change the conditions for using the software, or even leave the market, leaving users without service. There are even examples: the recent elimination of the popular platform called jTracker has put many carriers in an uncomfortable position.
It turns out that it is more profitable for big truck companies to invest in custom software development. This kind of product will be developed on the basis of modern technology and will take into account all the details of a particular business. In addition, you can develop and scale your platform in any direction.
Of course, this does not apply to relatively small companies, up to a certain point it is much more profitable for them to use "boxed" software – as long as the level of costs from its implementation remains low. Still, even for medium-sized transport companies (fifty trucks and more), it is advisable to think about custom development, as this is a matter of long-term development and business sustainability. As the company expands, both process and fleet management will become more complex in their structure, and if you do not think about automation beforehand, you can fall into the trap of inefficiency. This is when the business seems to expand, but gaps in the organization of processes eliminate all the profits.
What are the main business problems that can be solved with a TMS?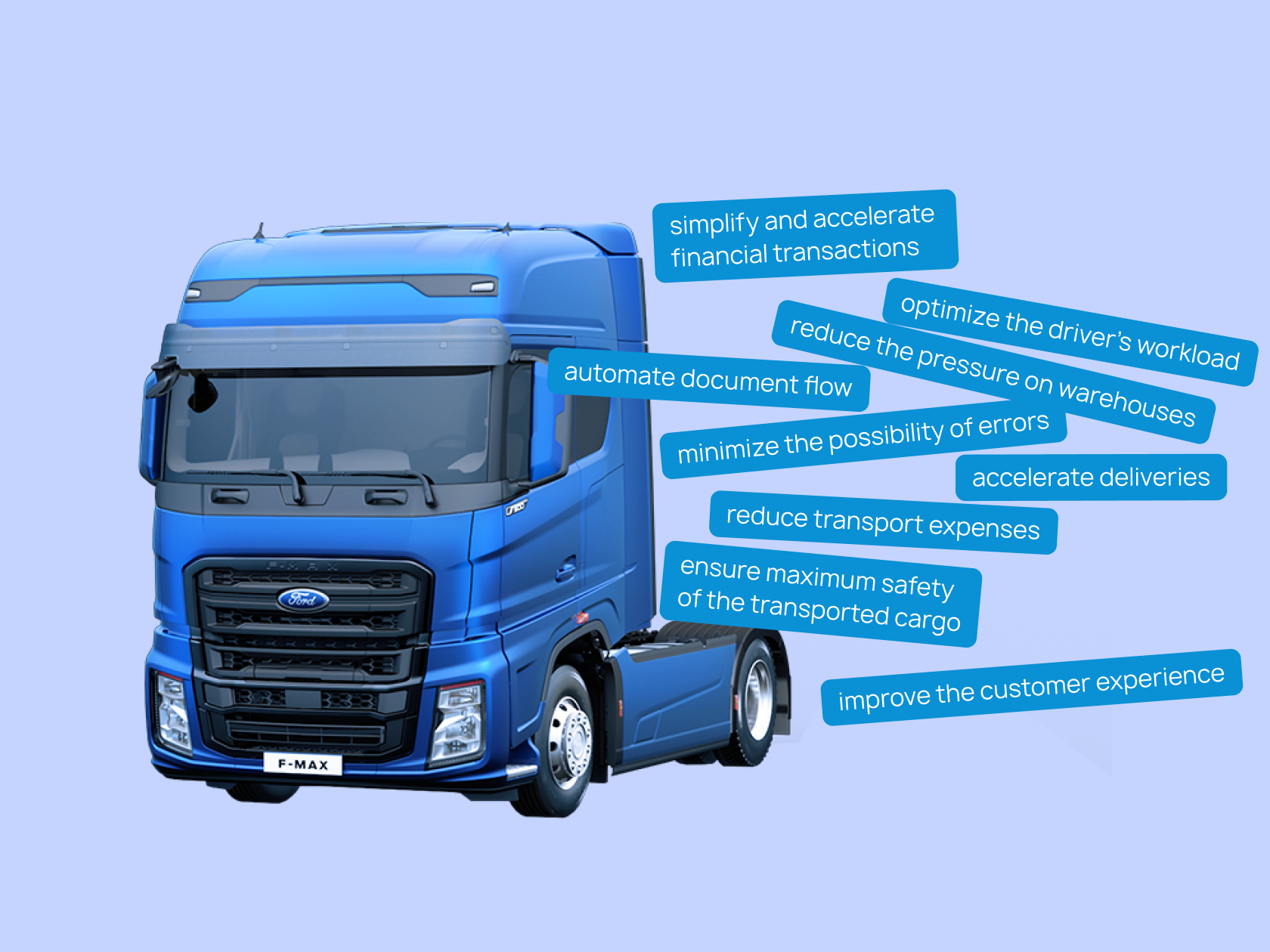 A transportation management system simplifies a number of major issues in logistics management. At a basic level, TMS helps solve the following problems:
Improve the customer experience: accelerate deliveries, minimize the possibility of errors;
Reduce the pressure on warehouses;
Automate document flow (coordination of contracts and agreements with carriers, automatic creation of invoices);
Ensure traceability of each delivery, also in real time;
Simplify and accelerate financial transactions;
Optimize the driver's workload (including for the sake of road safety);
Reduce transport expenses – firstly, reduce inefficient consumption of fuel and lubricants and technical resources of the vehicle fleet;
Ensure maximum safety of the transported cargo.
If we are talking about custom development, then almost any functionality can be realized. Trucking companies often focus on these additional features:
Dispatcher part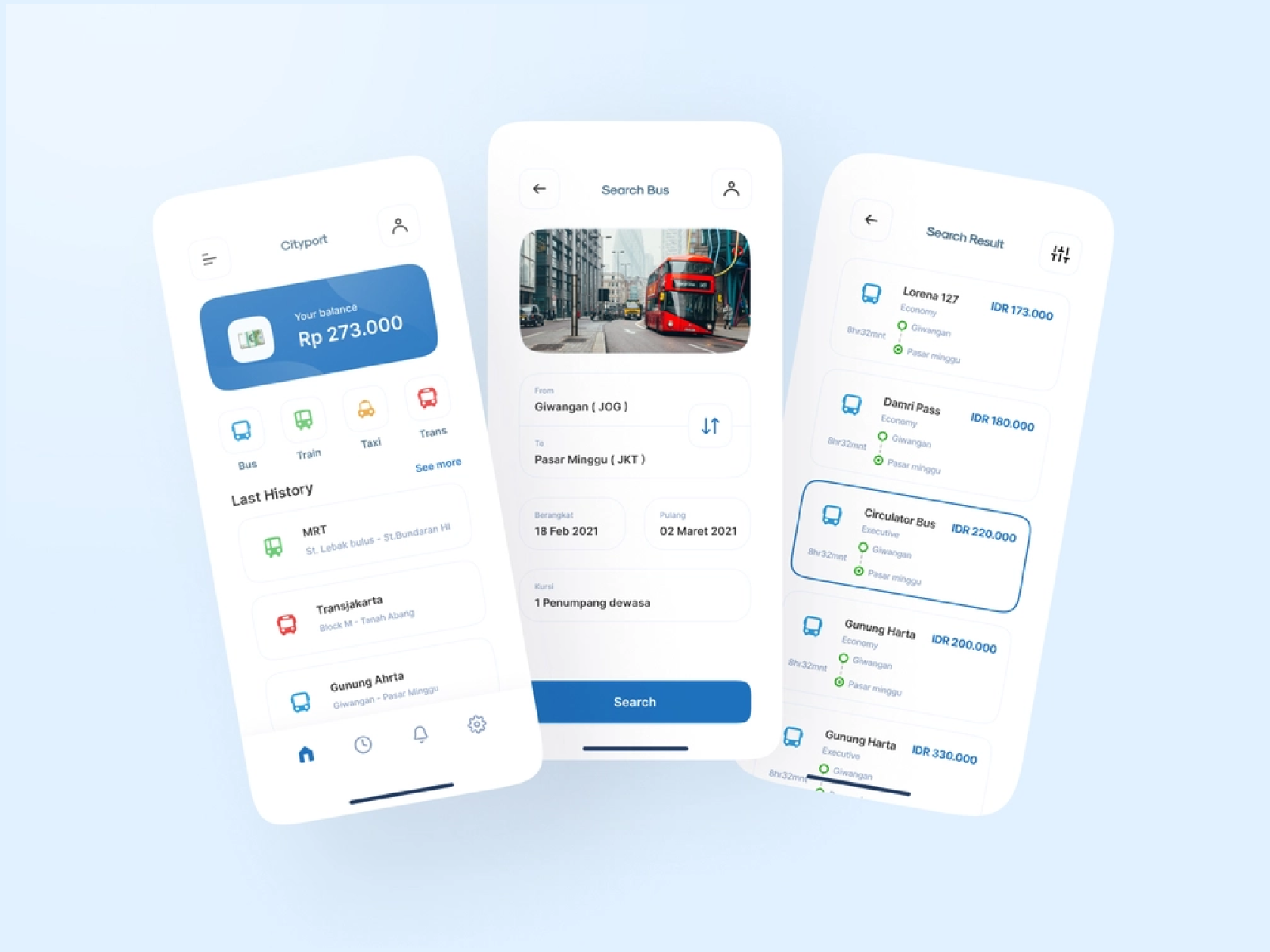 Any TMS provides you with everything you need in order to digitalize dispatching, and also to simplify communication between carriers and cargo owners. But with ready-made software, you will have to adapt to its logic, which means, changing your inner processes according to its template (for example, give up the usual and relevant way to schedule workload).
Custom development allows you to do exactly the opposite – to implement logic in the software for the business process of a particular company. Often the success of the entire project depends on this because if the software does not work well with the routine, it will more likely bring harm to the company rather than a benefit.
Fleet management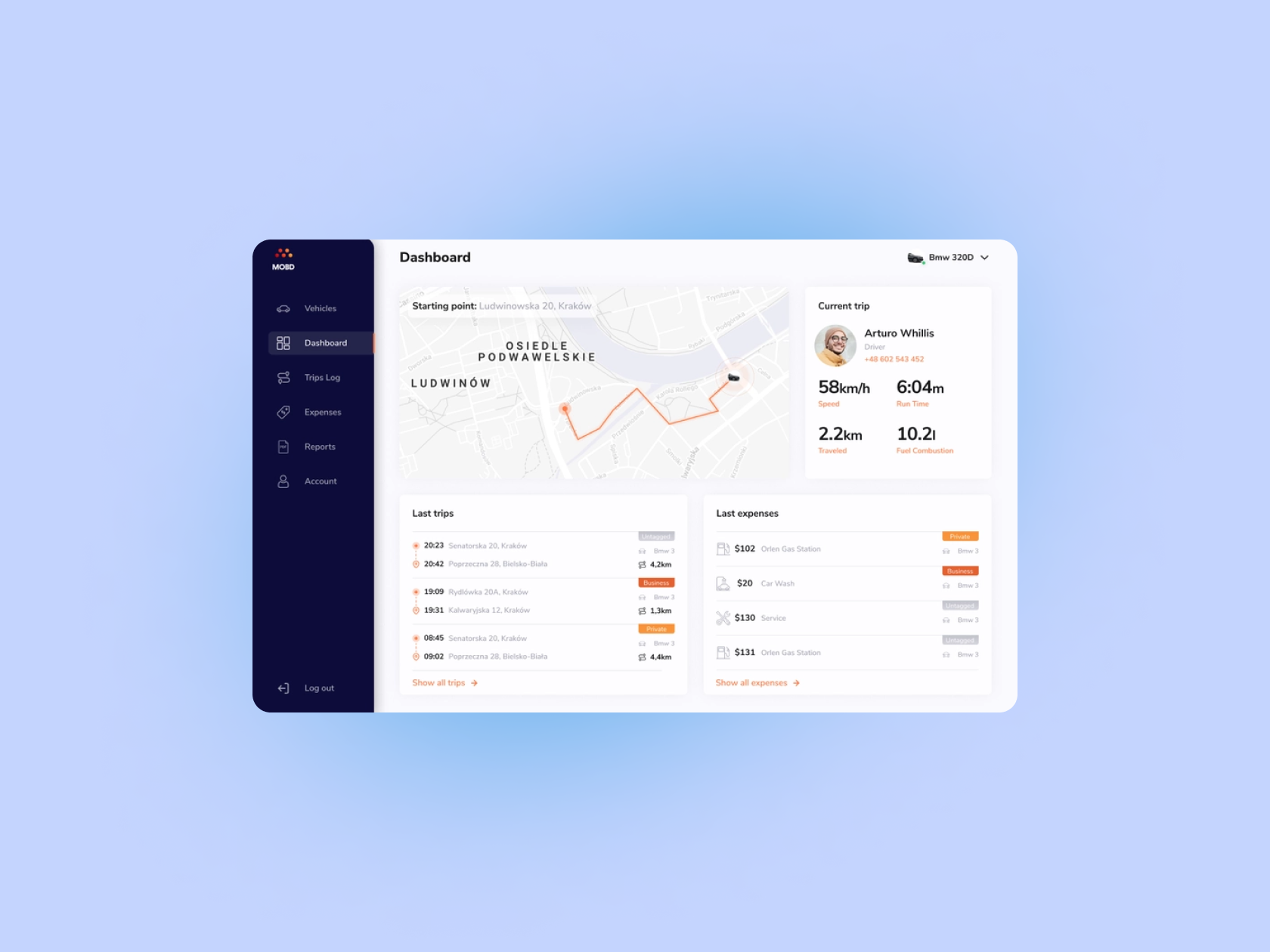 In all of the matters of fleet management (from purchases to tracking and technical monitoring), transportation companies rely too often on additional tools or expensive specialized FMS software (fleet management software). Meanwhile, custom development allows you to implement all the necessary FMS functionality within one platform, in volumes and forms that a particular business needs.
HR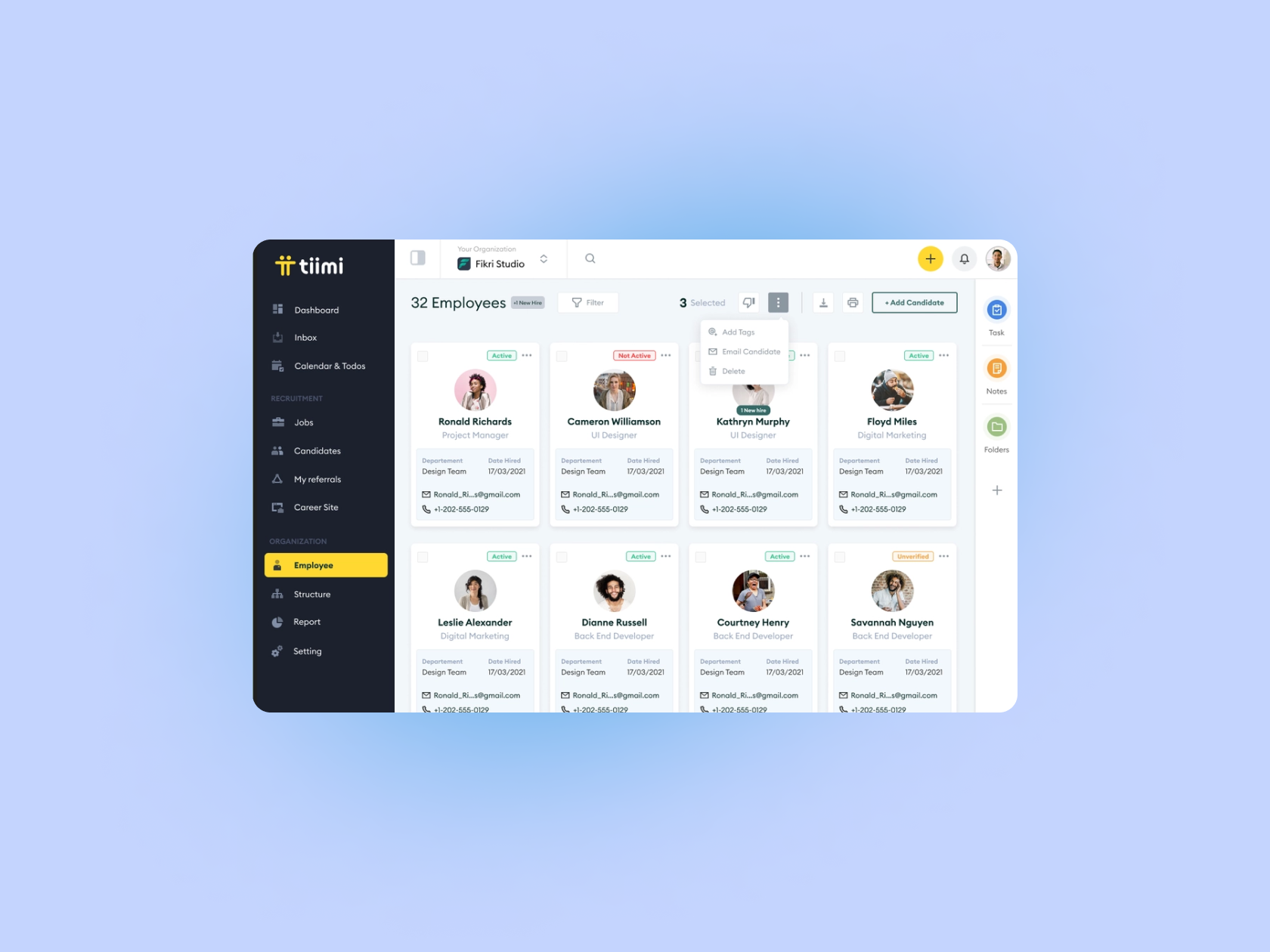 Nowadays, you cannot imagine truck business without effective recruiting. Big companies can analyze databases of numerous applicants, take 2-3 thousand driver's resumes in consideration per month, and hire only a few dozen people as a result. This time-consuming process is especially in need of digitalization, but traditional software bypasses it.
Accounting part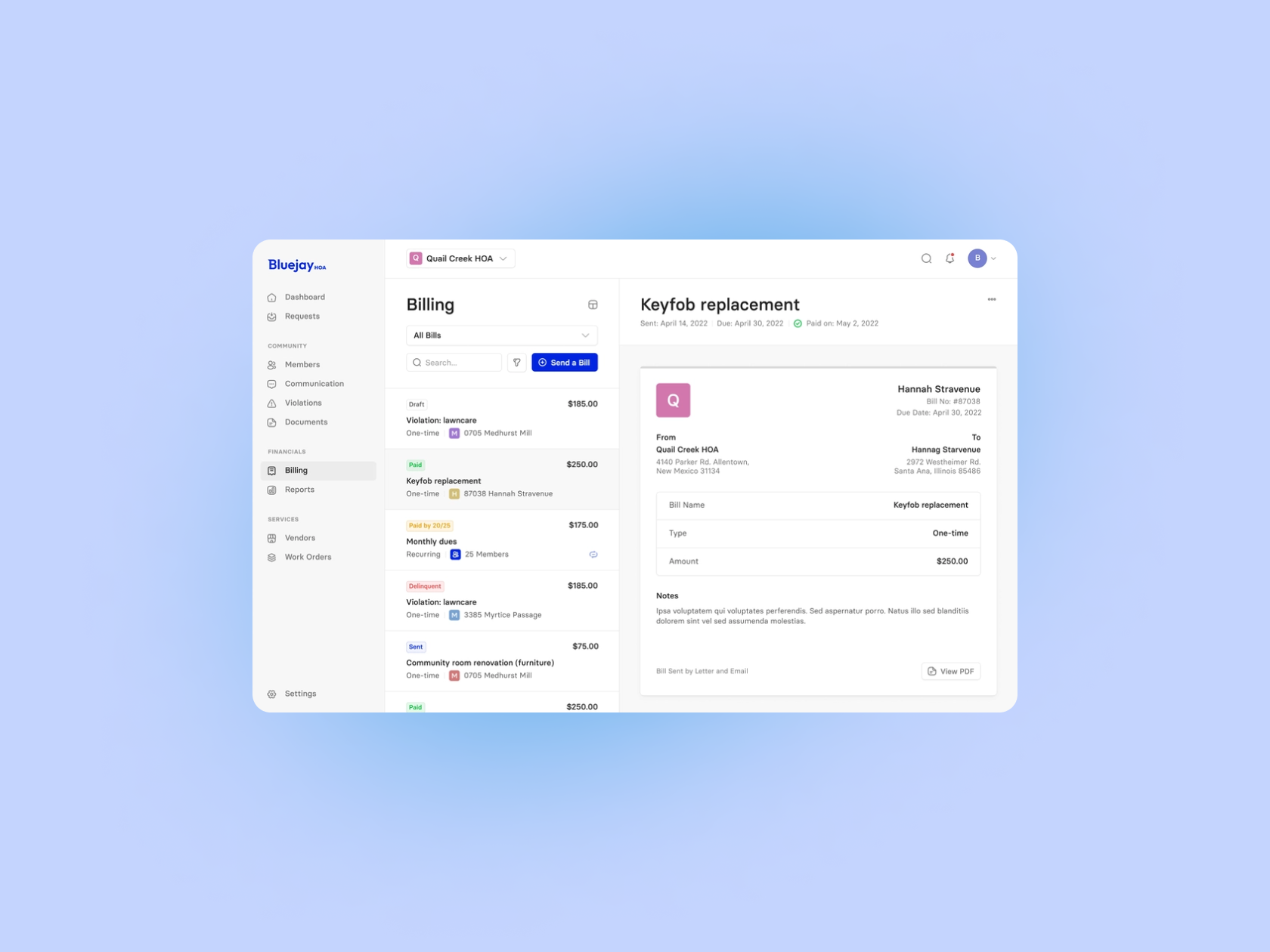 Often the requirements of both accounting and invoices are too specific to be left to the responsibility of ready-made software. Not every TMS platform provides its users with advanced functionality, such as a chart of accounts and financial reporting tools. Such tools may not exist, or simply not be convenient.
The same can be said about operational reporting modules, accounting and statistics tools, brokerage module, and also of CRM functionality. Such tools may not be seen as primary, but the little details ultimately add up to the overall case of using TMS software, and its effectiveness.
Safety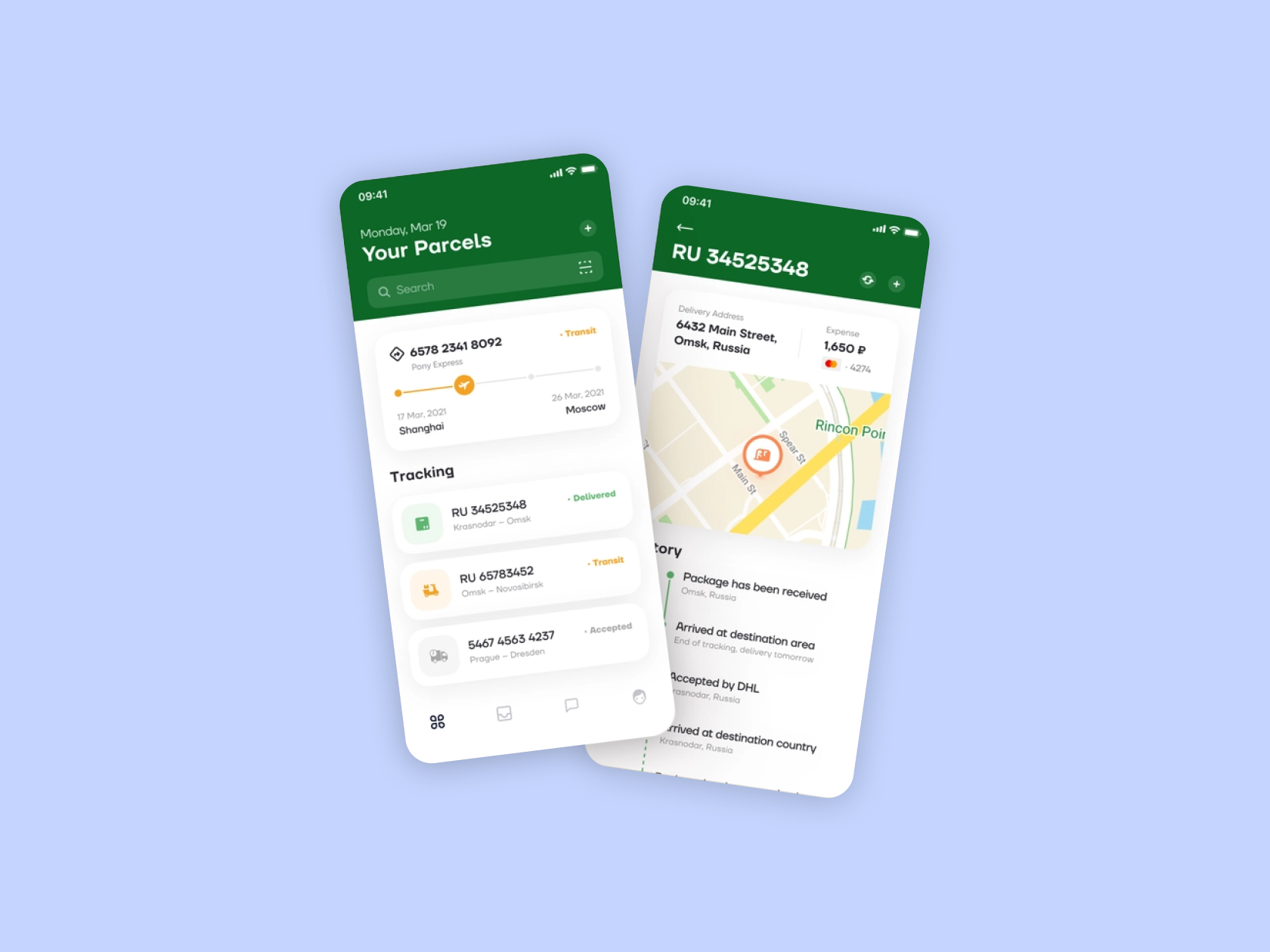 As a transport company grows, the problems of controlling the safety of drivers and cargo can eventually turn into a bureaucratic nightmare for its managers. Accounting for driver's licenses and certificates, registration data for equipment and transport, reports on the special training of drivers – all these energy-consuming processes should be transferred to "figures" as much as possible.
Today, for a TMS of a large trucking company, the Safety part is extremely important. It is even more surprising that many popular platforms do not have it, or such a module is made in a reduced format.
Custom development as an investment
The development of your own software should be deemed as an investment in the long-term growth of the company. Set goals that are realistic, select the right technologies for it, implement the functionality in a proper way, and, as a result, get a serious driver for development in the future in 3 or 5, maybe 10 years. The successful implementation of TMS in a large company will give tangible results in the very first months of operation, and often we are talking about six-figure savings.
When choosing custom software, a business gets a great possibility for the implementation of any new ideas. The company will not have to discard plans for expanding the chain of interaction with drivers simply because the third-party TMS has not yet made the necessary module for this. In addition, the company can do whatever it wants with its IT platform. For example, to open access to the platform for other operators using the SaaS model, opening a full-fledged new direction of business.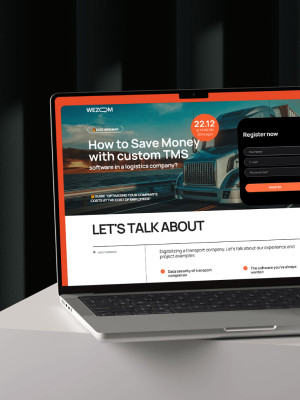 Free webinar!
Register for a webinar by WEZOM
Instead of conclusion
The logistics business is changing rapidly these days. We believe that in a couple of years any transport company will be forced to turn into an IT company in order to successfully adapt to the unpredictable challenges of modern times. Today, trucking companies should at least study the market and relevant technology advances, or even start looking for reliable outsourcers – who may also be potential partners – with experience in developing logistics software.

And if you are looking for experts to discuss TMS technologies and the digitalization of the logistics with, you may contact us at WEZOM. Our experts will be happy to answer all of your questions, and share their expertise and also their cases. Call us, write to us, or leave your request in the online form on the website.
How do you rate this article?