The content of the article:
Custom software can be a game-changer for any business. By upgrading your technology, you increase the productivity of your employees, streamline multiple operations, find new sources of income, do more in less time, and hence, increase your revenue.
Custom software for transport and logistics is an efficient and innovative solution that can improve your company in many ways. It can help you to connect with your ideal customers, automate quotes' generation, speed up calculations and minimize the possibility of human mistakes in estimating route expenses, automate transportation workflows, provide intuitive apps for employees to track delivery statuses, and much more.
It's possible that if you're reading this, you're considering building custom software for your business too. Or maybe you've already taken the plunge and are just looking to see what other benefits there are with custom software for transport companies.
The next paragraphs will follow not just the general advantages that custom software for logistics has over pre-packages software. Instead, it will specify particular areas many transport businesses are struggling with, while managing operations on SaaS platforms. We chose the top 7 logistics operations. Read on!
Customer panel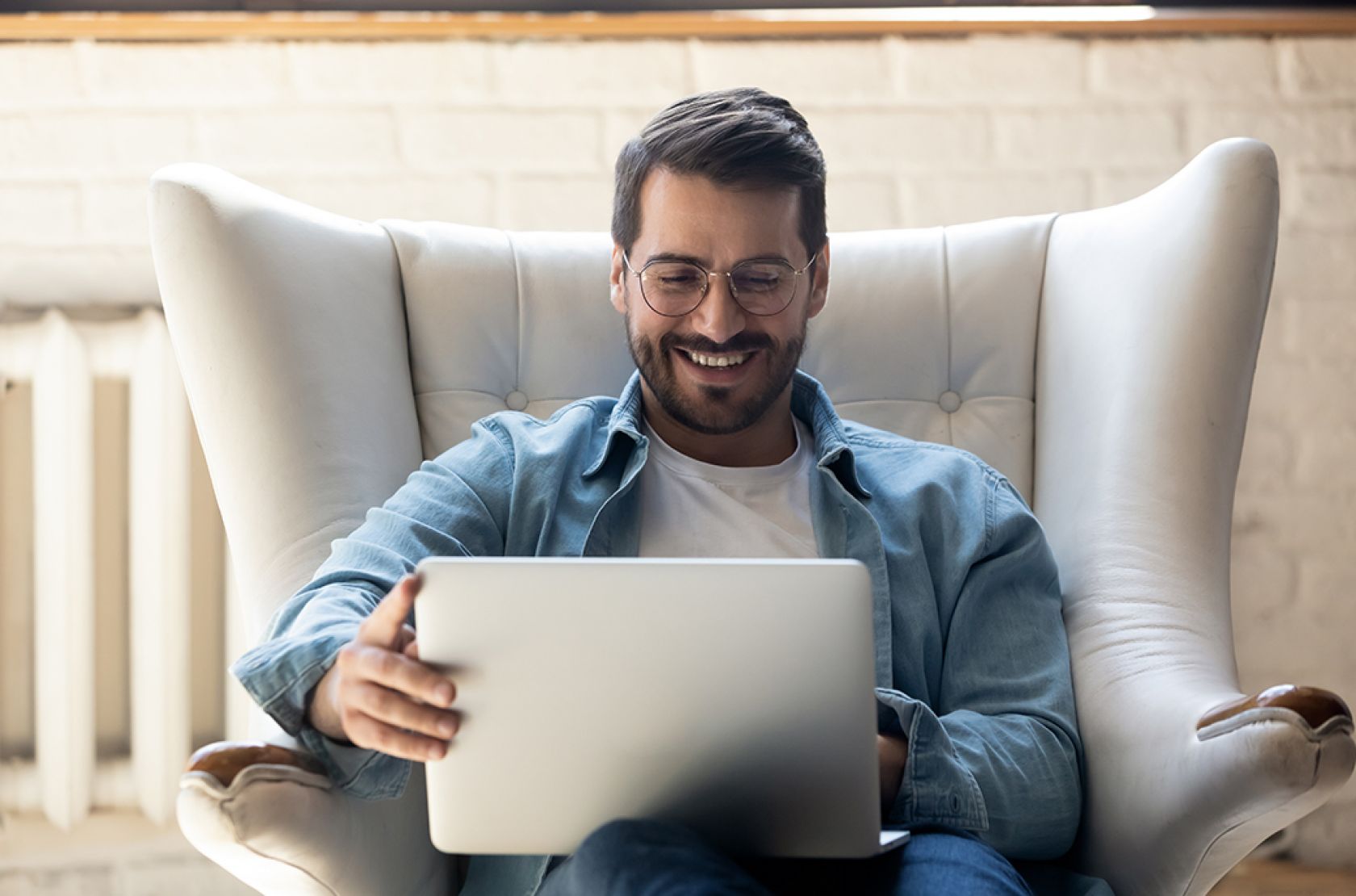 With custom development, you have the opportunity to create an intuitive, user-friendly customer panel tailored for your company's unique needs. Customer panel allows you to connect with clients and provide them with a unified platform to monitor shipments, delivery statuses, and other operations. A tailored portal ensures not only that clients can easily access their information, but also that a portal contains all necessary tabs and integrations. Customers should be able to easily check shipment details, send inquiries, download supporting documentation, check statistics and execute tasks.
Additionally, a customer panel is an excellent way to establish more loyal customers and improve customer service. A study by marketing agency Fractl found that loyal and satisfied customers spend 68% more than the rest. This is something to think about.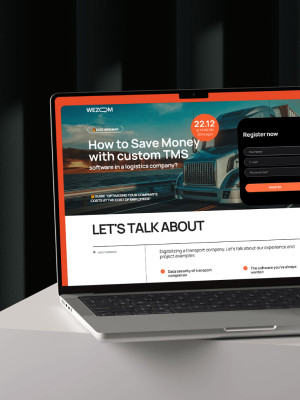 Free webinar!
Register for a webinar by WEZOM
Driver panel
One of the features that companies always need to customize, regardless of the type of tech solution, is a driver panel. When you have a driver who needs to know more about what they are delivering or where they are going, this is an invaluable feature. Most commonly it will be the following features that companies need to make flexible: registration, request management, shipper details, and route tracking.
Admin panel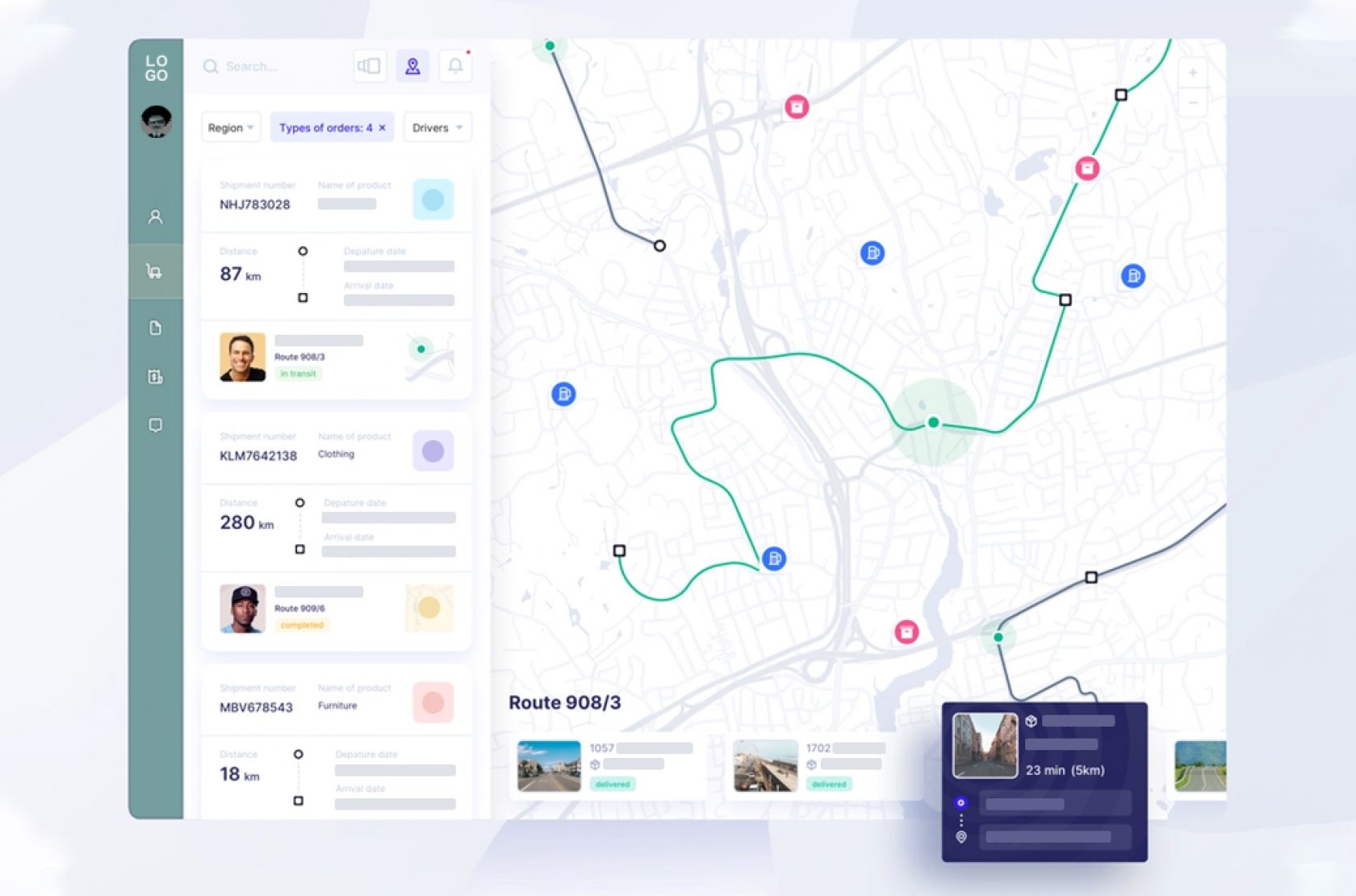 Another essential thing to consider when building software for auto transport is how it will be managed. And one of the biggest benefits of a custom-built solution is that you can tailor an admin panel specifically for your business needs. This means that you can create a dashboard and functions for your employees to manage different areas, set up custom workflows, and allocate resources.
The first big benefit is being able to have complete control over your panel. When you build a custom solution for your company, no other party will have any input on what functions are made available in the panel. You'll be able to choose what should be included in the program and how it's laid out so that everyone who accesses the system has quick access to what they need. The second major benefit of having a custom-built admin portal means that you can include specific features into it that are tailored specifically for your company's needs. The best way to do this would be through developing something called "modules." Essentially, these are individual programs within the overall system that allow certain tasks or processes to run smoothly.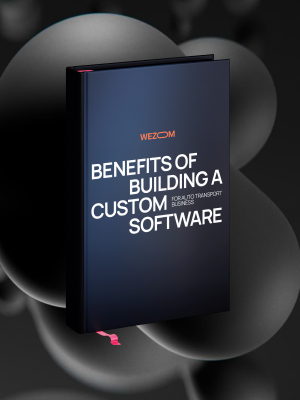 Benefits of Building a Custom Software for
Auto Transport Business
Custom software for transport and logistics is an efficient and innovative solution that can improve your company in many ways.
Vehicle tracking
While some SaaS platforms offer this service, having your own developed from scratch solution can make a significant difference. For example, if you're using a third-party app for vehicle tracking, the data might not show up on your map until it's actually on the road. If you have custom software for logistics, you can see where trucks are at all times with real-time GPS data.
Custom software for transportation also provides insight into incidents like speeding or hard braking with time stamps and alerts sent to drivers with notifications when they exceed certain speed limits or brake hard. This means no more excuses about why you didn't notice an issue because it wasn't reported to you.
Fleet management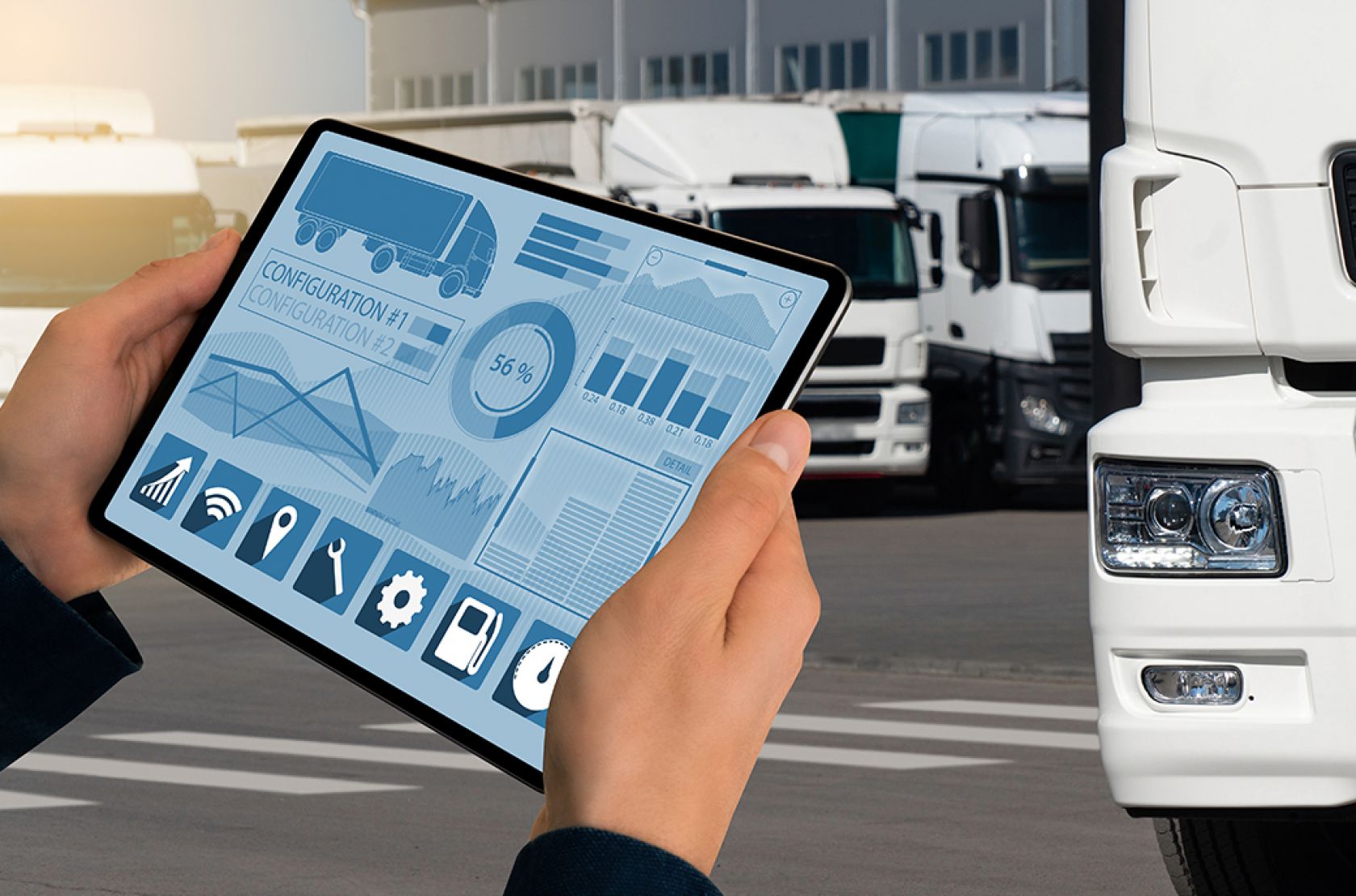 Fleet management is a system that keeps track of all company's logistics operations data, details and statuses of procurement, allocation, delivery of goods, drivers and routes management, etc.
Fleet management is another great example of why custom development is so important in logistics. You need to take into account the different kinds of freight that will be managed, the number of drivers and types of vehicles in expeditions, availability of data integrations with dispatch, CRM, payment or account tools, implementation and utilization of data from GPS tracking, and any other requirements that are unique to each particular firm.
The importance of fleet management cannot be underestimated for the whole logistics business. Owing to its robustness, logistics companies can ensure drivers' security, efficient vehicle maintenance, more efficient fuel consumption, and, hence, costs reduction.
When it comes to fleet management, there's no one size fits all solution. You need to make sure you find software that is tailored specifically for your business needs. As logistics is a vast ecosystem of thousands of providers, you need custom data integrations to streamline operations on multiple levels and within several functions. We at Wezom analyze your business requirements and provide API integrations with all needed services for your business to make it to the top. Custom transportation software development allows you to adjust, add or remove features that come with standard fleet management systems. Further, as the system is built on needed parameters, it is easy to track metrics and compose data charts.
Warehouse apps
Any supply chain depends on a warehouse where trucks pick up and drop off goods. Warehouses used to be a mess of products and paperwork, which often led to human error. With custom software for logistics, companies were able to put warehouse inventory in order and start tracking everything that goes on in warehouses. You'll know when something is picked up or dropped off, which will help the employees manage their tasks better.
To avoid confusion, they'll also be able to use an app that will track every item in the warehouse. It will make it easier for employees to find items quickly and keep track of where they are stored. You may even want to give each department its own app, so they can see what's available before they go looking for it. This will save time and money as less time will be wasted searching around for items that are already there.
Today, development companies are stepping up and offering more warehouse apps that can be tailored to logistics needs. For example, at Wezom we offer a variety of different ways for you to customize the software depending on your specific needs including:
Scheduling for packaging and loading
Inbound and outbound tracking
Integration with accounting tools
Forms completed automatically by scanning barcodes
Photos of inventory, pallets, and boxes
An address book for contacts at all levels of your company
Tracking apps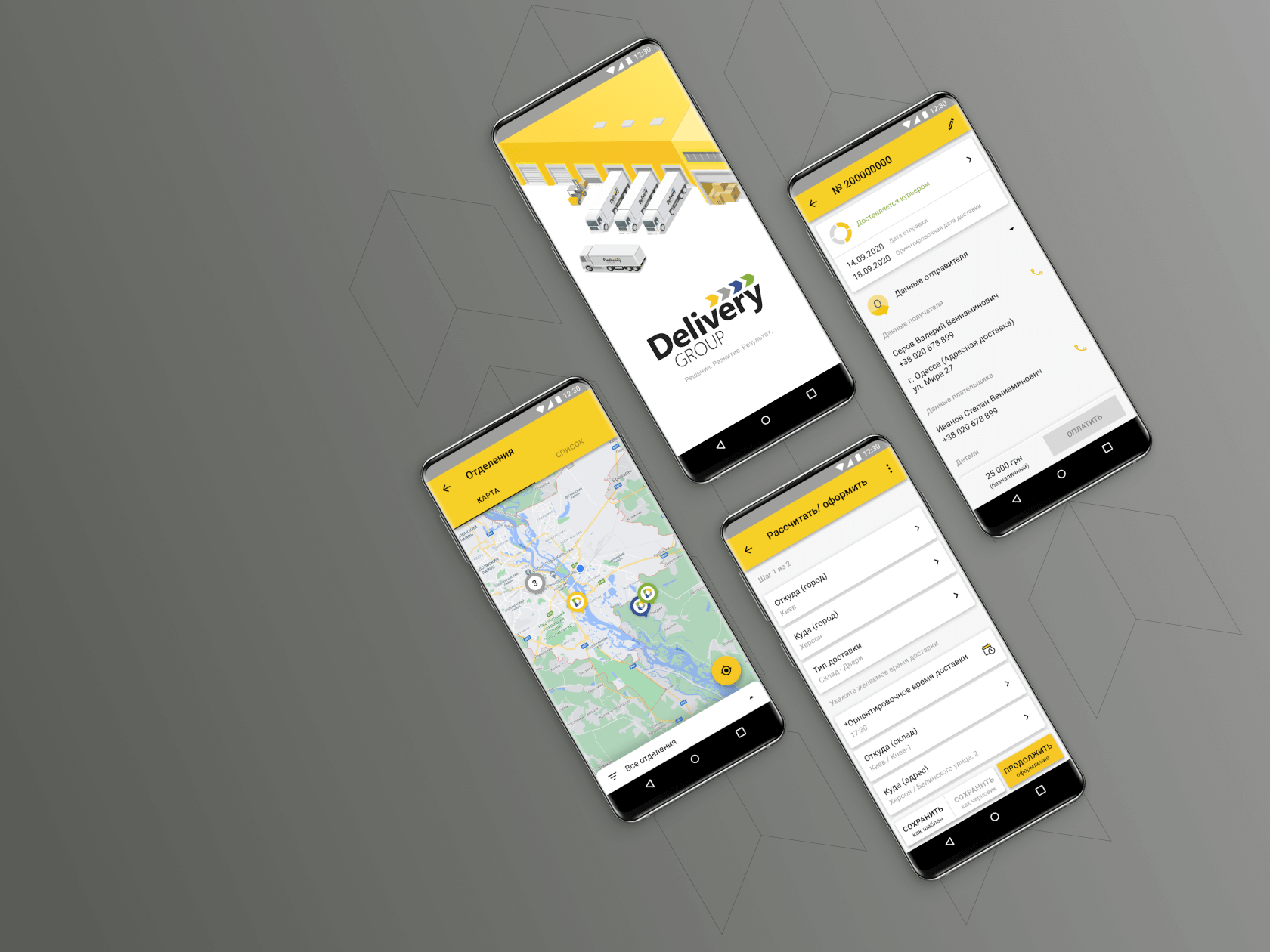 The need to track your drivers and shipments is another reason why pre-packaged solutions are losing ground to custom software, as most of the prepackaged solutions don't offer tracking capabilities. Those that do, offer only limited tracking that can miss some data or delay notifications. When companies lack updates on the delivery statuses, their employees might have to call or email carriers, and this is something that modern companies definitely want to cut down on. To put control into your hands, you better look into a custom auto transport tracking app.
With custom software for transport and logistics, it's possible to get an app that would allow employees to enter all delivery relevant information, including the current location, pick-up time, destination, expected arrival time, and more. This information would then be synced with a tracking app, so employees can monitor the status of any given load at any time. That way they know if there are delays or if they need to reroute a load because of the traffic or other issues.
Instead of conclusion.
We hope that this quick walk-through of the main benefits of custom development for logistics and transportation gave you the main idea of how you could improve your business operations with tailored features.
Let us know if you have any questions or you would like to discuss logistics app development.
How do you rate this article?