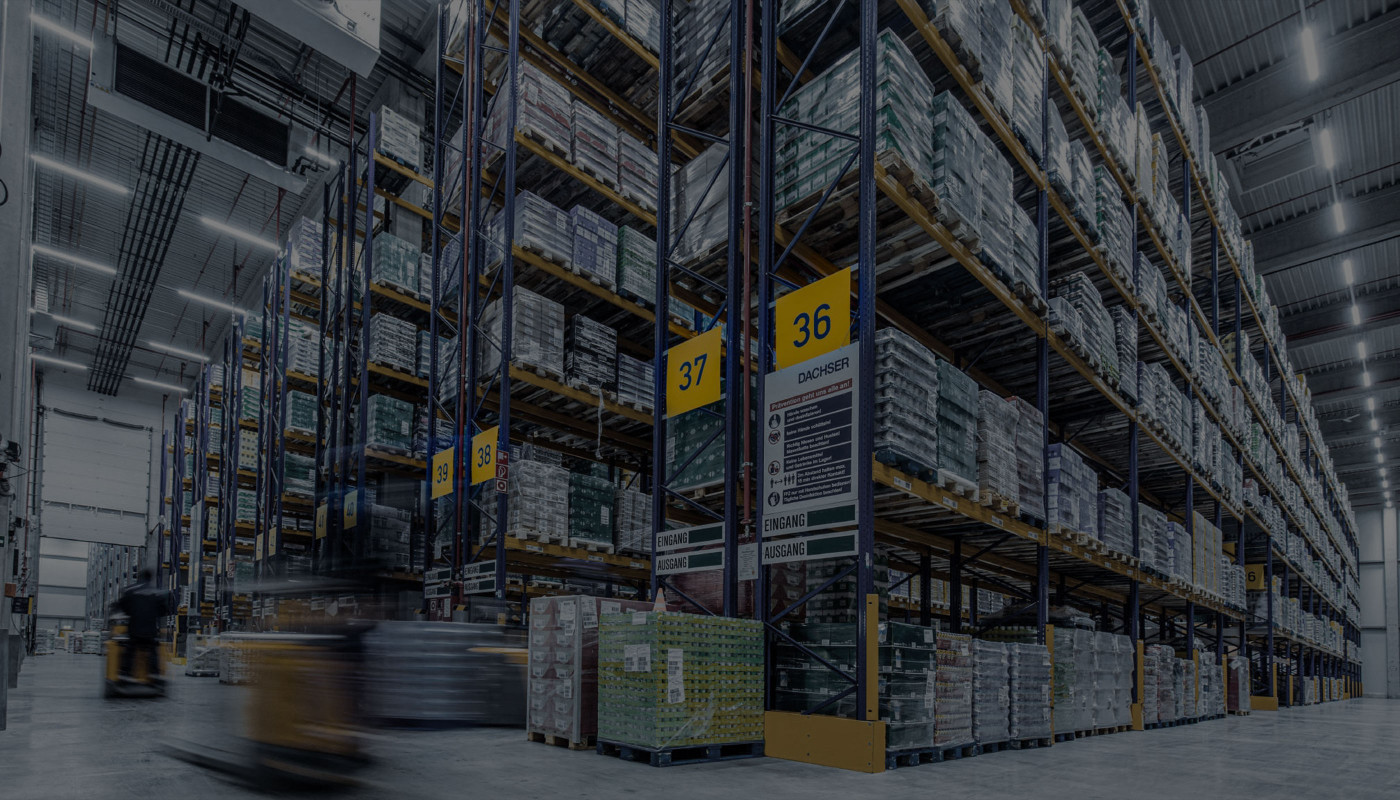 Warehouse Management Systems
Get visibility into your inventory and manage supply chain fulfillment operations from the distribution center to the store shelf.
What is Warehouse Management Systems
Warehouse management systems software is a solution that provides an overview of a company's inventory and enables order fulfillment management at all stages of a supply chain, from the distribution center to the store shelf.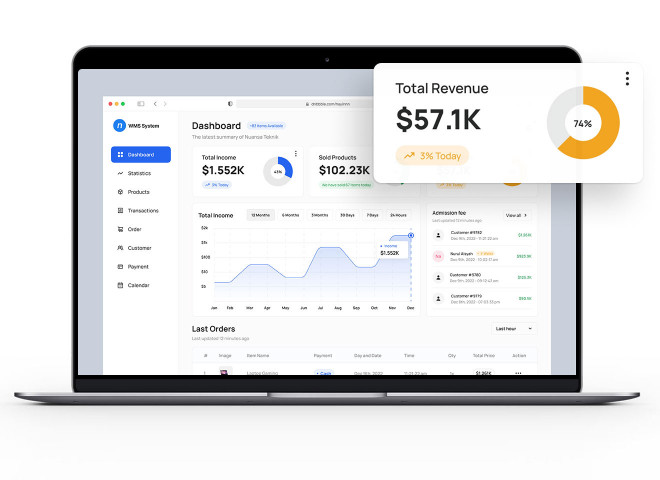 1. Availability of up-to-date data
WMS reflects all information about the inventory in real time. You see and evaluate the current situation in the warehouse and can quickly identify high-risk factors.
2. Increasing the speed of order fulfillment
WMS allows your team to use mobile terminals to automate manual operations so orders can be picked and packed faster, reducing processing and shipping times.
WMS initiates all personnel activity, in case of incorrect operations, for example, scanning another product, it warns of an erroneous action and keeps records of the cargo in real-time.
A warehouse management system reduces the time of operations, especially for the assembly and delivery of orders. Inventory of freights is also carried out faster, without errors, and stopping the work process.
WMS Modules
When developing WMS software, the most useful functions should be taken into account, so such systems should include such modules:
Inventory analysis
The system determines the location of a particular cargo in the warehouse. This allows you to find the right product from the range without wasting time.
Warehouse structure
This module allows you to plan the placement of products in the warehouse and track the proximity of freights. Thus, the possibility of wasting storage space is reduced.
Selection and packaging of cargo
Warehouse employees can knock out batches and series of freights, and get information about the assembly and packaging of products.
Reports
WMS independently generates documentation, which later allows management to track the performance of processes, look for problem areas, and ways to optimize activities.
Employee analysis
The module allows managers to monitor the performance of each employee in the warehouse, to determine the effectiveness of their work.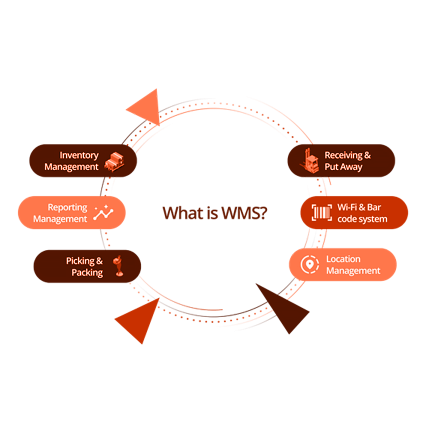 Questions & Answers
Check out some of the most common questions asked by the clients
What is a warehouse management system (WMS)?
Warehouse management systems combine software and different processes that help businesses organize and streamline different warehouse operations. WMS, or warehouse management systems, help administer all the processes that are related to manufacturing and the supply chain. It also helps companies get better visibility regarding inventory at any moment.
What does a warehouse management system do?
Warehouse management system software helps ensure that all the goods are moved through warehouses in the most effective way. With the help of warehouse management software systems, you can optimize the movements of goods and all the additional operations and make them cost-effective. A warehouse management system handles many aspects related to goods, including processes like tracking, receiving, and picking.
Are warehouse management systems secure?
Although generally, a WMS system can provide you with a sufficient level of security, usually, no visibility on why an item may be returned is included. Also, among the challenges of using these solutions, there is inaccurate information regarding inventory and improper labor management. Some of the best WMS systems are totally secure, but you need to choose a solution that can fully cover your needs.
Efficient Warehouse Management Systems for Your Business
At WEZOM, we offer customizable Warehouse Management Systems that can help you streamline your warehouse operations. Our solutions include real-time inventory tracking, barcode scanning, and order fulfillment, allowing you to manage your warehouse with ease and precision.
Our user-friendly software is designed to be integrated seamlessly into your existing workflows. Whether you're a small business or a large enterprise, we can help you optimize your warehouse operations and stay ahead of the competition.
Get the Best Customizable Warehouse Management Solutions
Our experienced team of experts is committed to providing exceptional service and support to our clients. Contact us today to learn more about our Warehouse Management Systems and how they can help you take your business to the next level.