TMS is a comprehensive software solution that is aimed at automating processes related to freight transportation. Since such systems usually involve the synchronization of operations between departments of transport and logistics companies, their development is a rather complex and lengthy process that requires extra resource costs. Developers can simplify this task using third-party integrations. Below, we will talk about the most popular solutions for TMS integration.
Also, you can discover how to revolutionize your transportation company through advanced digital solutions here.
Electronic Logging Devices (ELD) Integration
In December 2017, the United States introduced a law requiring truck drivers to use electronic logging devices (ELD). In a nutshell, these electronic devices record key driving parameters (miles driven, cost per mile, engine performance, etc.) and track drivers' Hours of Service (HOS) to ensure the safety of their driving behavior by forcing them to stop after a long driving, as well as compliance with all traffic rules. Since the recorded data must go somewhere and be processed, the TMS itself acts as an appropriate solution. Let's take a look at two of the most popular types of ELD below.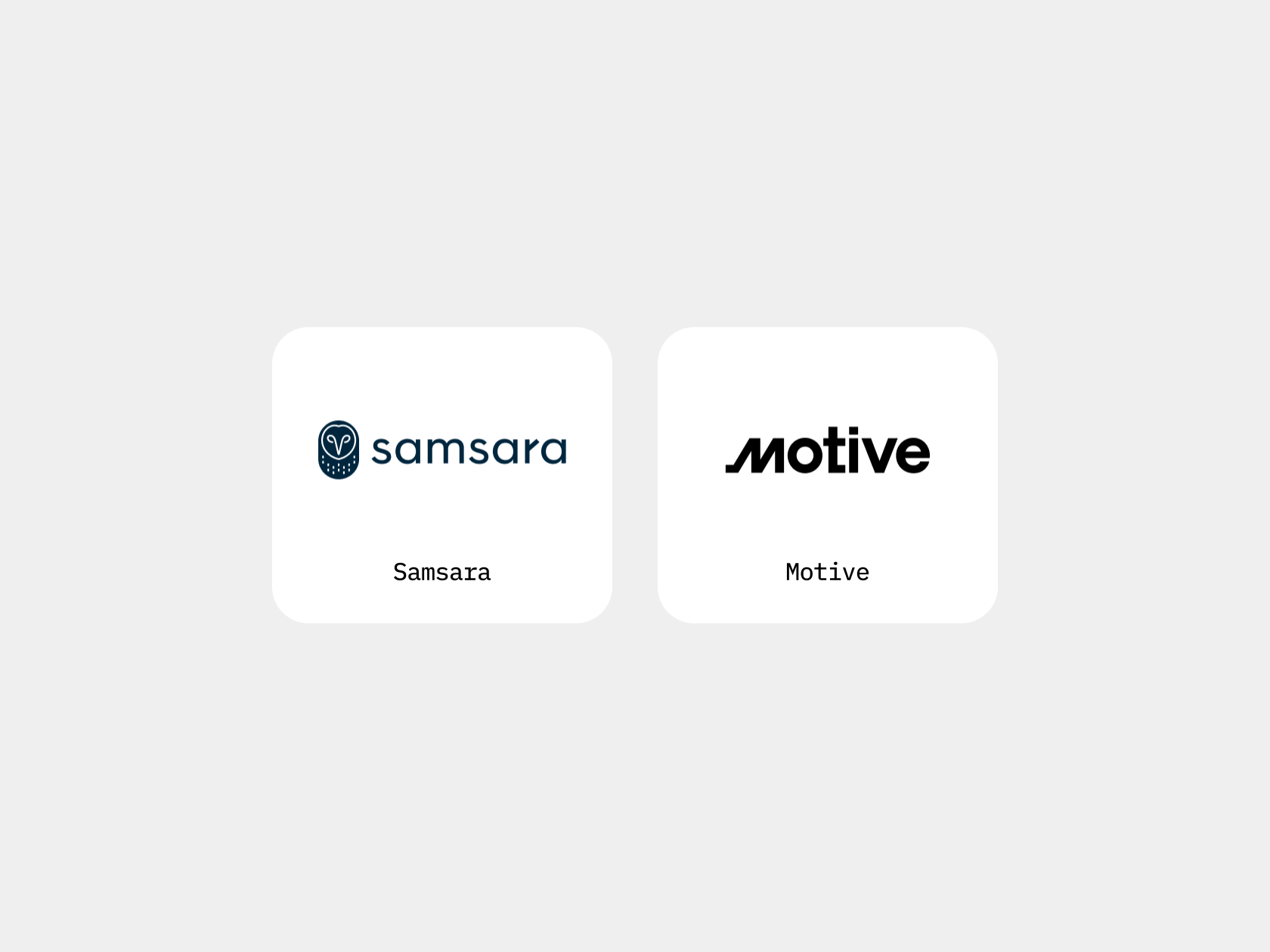 Samsara
This is perhaps the most famous ELD in the United States that meets the transport industry standards. With its help, you can remotely track your drivers' work hours, help them comply with vehicle operating rules, find out their current location and speed using GPS, detect downtime, remember to maintain the vehicle, and check the driver's behavior on the road.
Motive
Motive ELD is another popular solution that meets the FMCSA and Transport Canada certification requirements. It helps transportation companies manage the risks their drivers may encounter on the road, comply with traffic rules, and reduce fuel, truck maintenance costs, and other resources. In general, these are very accurate and reliable devices, which, on top of that, have a budget price.
Google Services Integration
Google offers a number of tools, applications, and services that will be useful in TMS development. These include both basic services such as forms, documents, cloud storage, authentication, and authorization, and specialized ones like the Google Maps platform, which allows you to manage business assets around the globe, optimize logistics processes, and, in particular, select optimal routes.
QuickBooks Integration
QuickBooks is the most popular accounting software in the United States. Essentially, it is an accounting software that helps companies effectively track income and expenses, as well as organize and centralize all financial-related data. In particular, it can be especially useful in payroll: for example, here, in real-time, you can generate reports on the income and taxes of employees for any period. So, with its integration, you won't have to worry about fees or errors when filing accounting documents.
Toll Providers Integration
Physically paying tolls on some toll highways can take a long time, especially when there is a line of trucks in front of the payment point. In turn, integration with payment services from toll providers automates the payment process and thus allows drivers not to stop their trucks when entering such highways. Let's look at three of the most popular providers operating in the United States.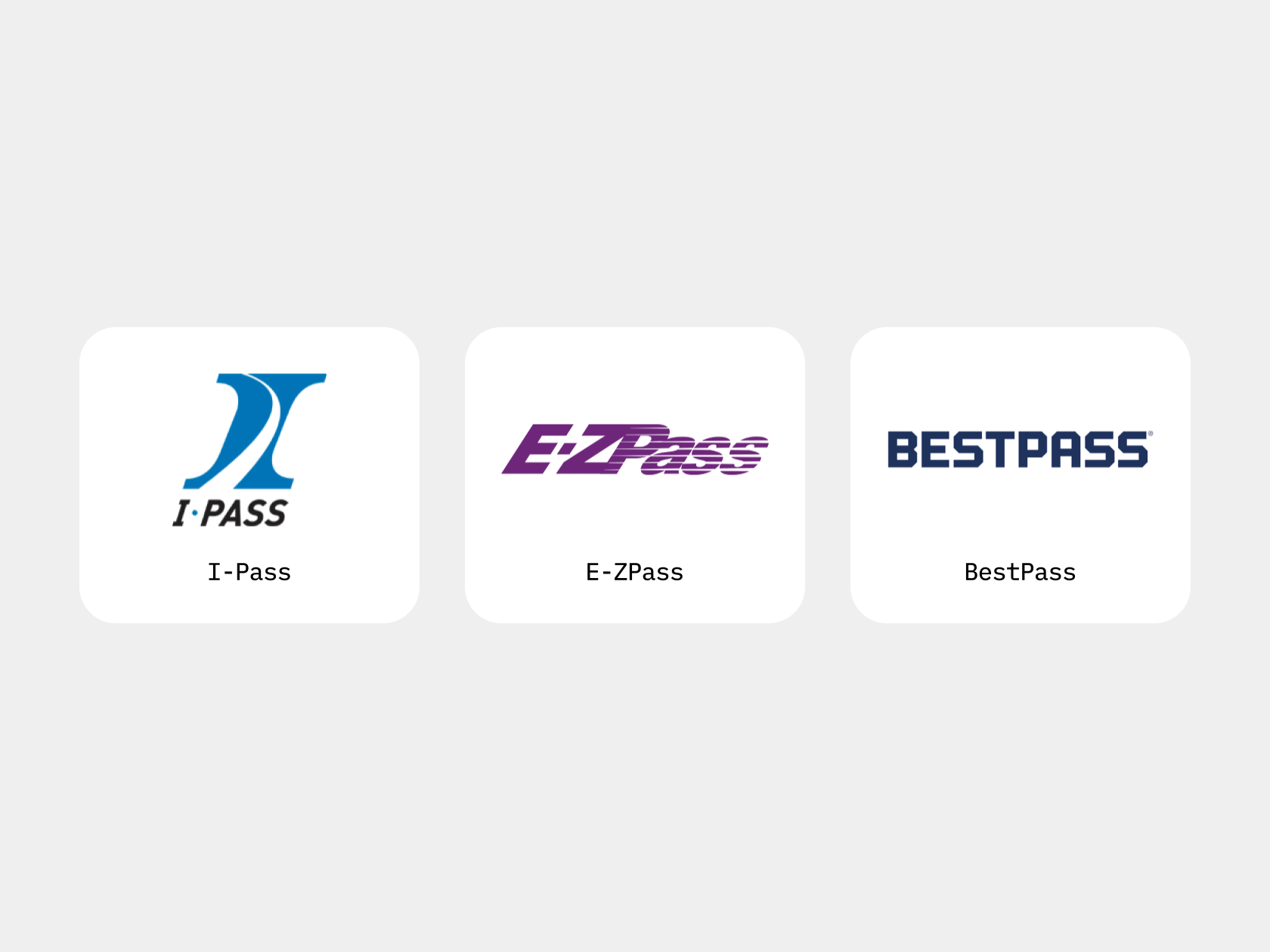 I-Pass
The I-Pass system operates across the US states of Delaware, Florida, Illinois, Indiana, Kentucky, Maryland, Massachusetts, Minnesota, Nebraska, New Hampshire, New Jersey, New York, North Carolina, Ohio, Pennsylvania, Rhode Island, Virginia, and West Virginia. In particular, when the driver crosses a toll booth on the truck, the radio antenna sends a corresponding request to the I-PASS transponder attached to the truck, thereby automatically debiting a fixed amount of money.
E-ZPass
E-ZPass is another electronic toll collection system that operates on roads, bridges, and tunnels in the Eastern United States, Midwestern United States, and Southern United States. It uses RFID transponders that automatically connect to the reading equipment inside the toll booths. The RFID transponders from E-ZPass are usually fixed on the inside of the truck's windshield.
BestPass
Finally, a few words about Bestpass – this service, like the other two described above, will help your drivers save time on paying for toll sections of the road. It covers 100 percent of the major toll roads in the United States and is a national solution that can be used not only by regional transportation companies but also by those operating across all states.
Fuel Providers Integration
Fuel cards are a common tool for truck drivers who pay their own fuel and other fees during their trips. In turn, you can centralize these payments using the appropriate integration.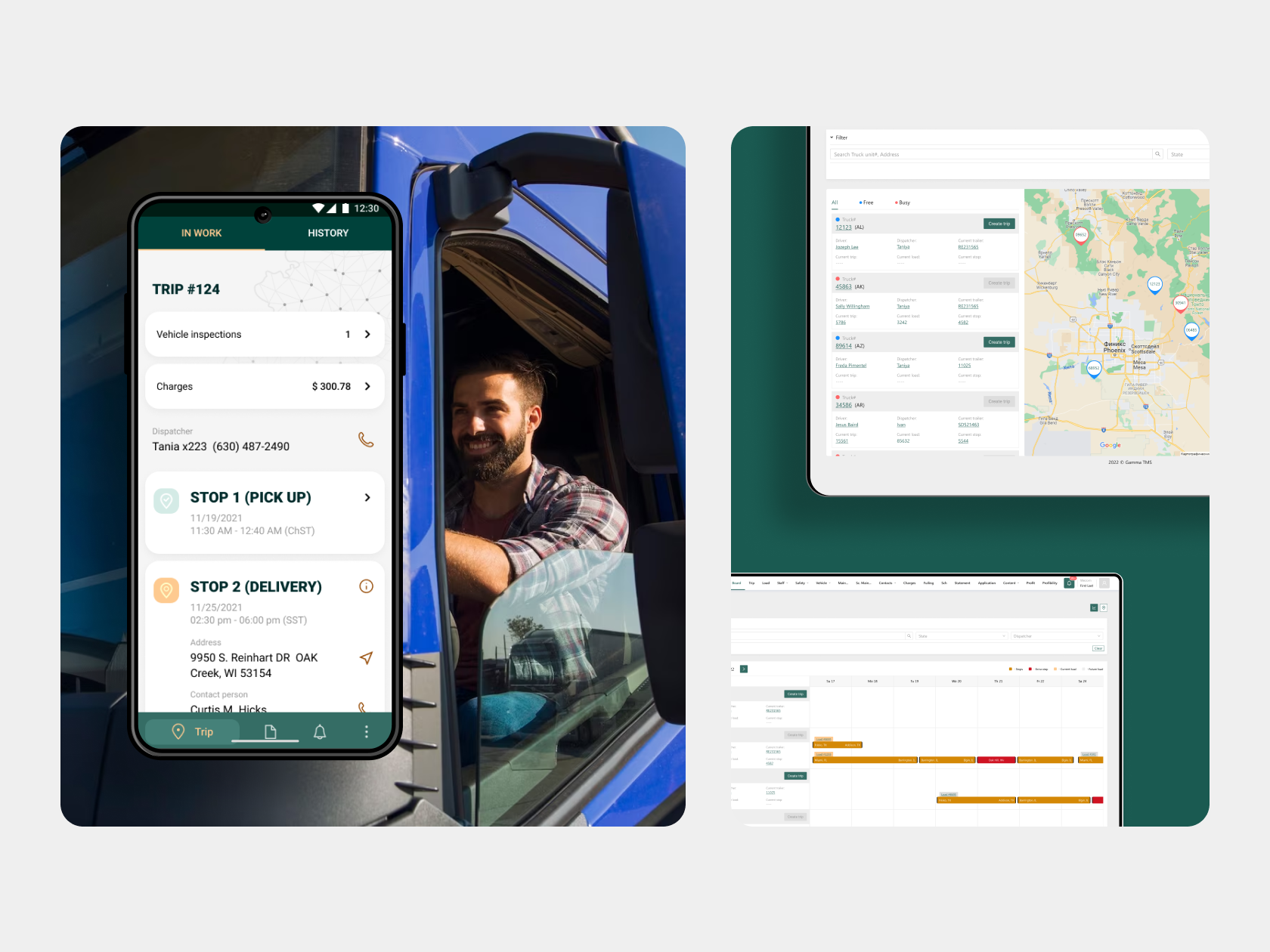 EFS
EFS fuel cards are accepted at more than 12,000 truck stops throughout the United States. They work on the same principle as credit cards, but recording the payment itself will require some time spent on the part of your accounting department. Therefore, centralizing this process will simplify workflows within your company.
Fleet One
Fleet One integration is suitable for companies with a fleet of 1 to 50 trucks. Thanks to this integration, you will not only be able to track expenses in real time but also receive big discounts, as well as a number of special tools for factoring and optimization of financial operations.
PC
*
Miler Integration
PC*MILER is an advanced fleet management solution that helps the transportation industry streamline route planning and optimization, asset consumption, driver scheduling, and more. It uses manual formulas to calculate total distances by adding up the lengths of routes on individual road segments. Thus, the calculated data turns out to be as accurate as possible.
Broker Providers Integration
Freight brokers are intermediaries between shippers and carriers who streamline and facilitate interactions between these parties. In particular, they are responsible for ensuring that the freight transfer goes smoothly and that it arrives safely and on time.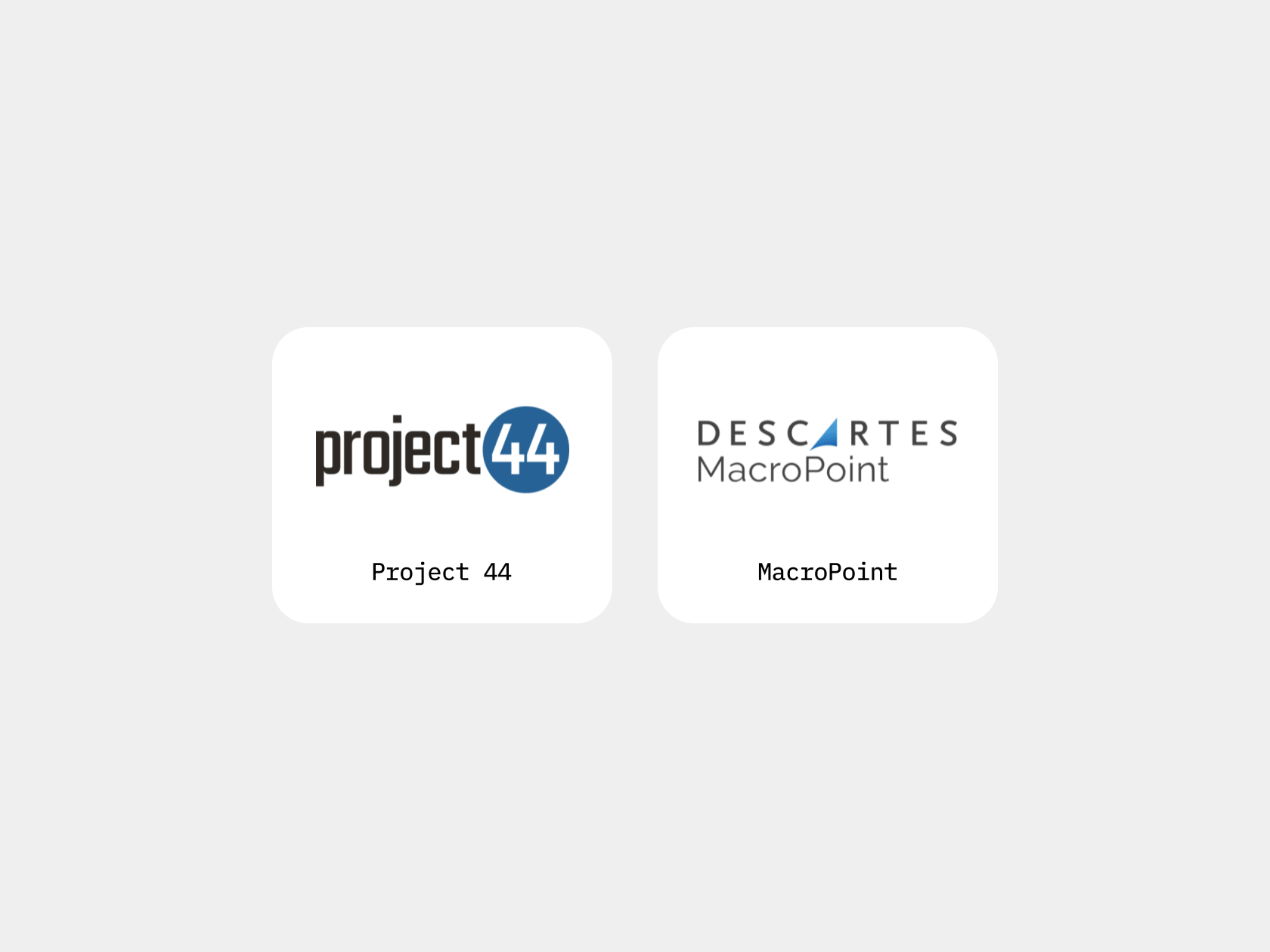 MacroPoint
Descartes MacroPoint is a global freight transport monitoring platform that operates in real time. In particular, with its help, you will always know where exactly your cargo is, even if it has been staying idle for some time in transit warehouses.
Project 44
Project44 is part of Movement, the world's leading advanced platform for shippers and logistics providers. The main feature of this solution is the presence of extensive visualization capabilities. Thus, thanks to the integration of this solution, you will be able to increase the efficiency of your work processes, minimize overhead costs, and also boost the productivity of both your drivers and employees of other departments of your company.
Loadboards Integration
Loadboards are used to streamline cargo transportation processes between shippers and carriers. In essence, they are online marketplaces where truck owner-operators, shippers, and freight brokers can list their loads and find carriers with the most affordable rates.
DAT
DAT is a digital platform for establishing strong and reliable business relationships with freight brokers and shippers, based on the desire to optimize overhead costs and speed up routine business tasks. In particular, this platform provides access to the most comprehensive freight transport listings that can be filtered by a specific industry. Unlike other well-known loadboards, which update current offers every 15 seconds or even less frequently, DAT does this in real time.
TruckStop
Truckstop is also one of the most competitive freight transportation solutions for connecting carriers, brokers, and shippers. The developers of this product claim that it goes far beyond the basic loading platform, optimizing business processes such as discussing delivery rates, searching for optimal routes, document management, IFTA reporting, loading booking, and much more, which you will not find in similar popular solutions.
Additional Features That May Be Useful in Your TMS
Now let's take a look at some other features that you can also optionally implement in your TMS trucking app.
For the admin panel for the product's owner – this may be needed if you want to resell your TMS by subscription:
Roles and permissions

Dashboards
As the backbone of the TMS:
System architecture

Menu

System notifications

Email notifications
For a comprehensive fleet management:
Defects accounting

Maintenance and services scheduling

DVIR inspections
For dispatching tasks:
tools for communication with customers

Load calculator

Trip scheduling
To ensure the safety of your company's assets:
Inspections accounting

Claims processing
For your accounting department processes:
Payments for services of third-party vendors

Payments for fuel, toll roads

Invoices
Basic settings:
Subscriptions

Business units
For drivers:
Application creation tools

Applicant login

Applicant returns to forms

Applicant form
Conclusion
We hope that thanks to our comprehensive list of carrier integrations you will be able to get the most detailed idea of what functionality and what modules should be present in your future transport management system. In turn, if you are already at the stage of searching for developers who will bring your business idea to life, feel free to contact us. We have extensive experience in creating TMS solutions for companies of various sizes, which you can personally verify by checking our cases in our portfolio. We will be glad to discuss with you the possibility of our further cooperation right now!
Order our development services to create transport management systems
Streamline the shipping processes and make them easier with your custom TMS, WMS and EPOD software!
How do you rate this article?