The concept of continuous learning may sound unfamiliar to some business owners, but it is still a very fruitful approach that may transform the way your organization operates, and improve efficiency as never before.
One of the specific traits of continuous learning is that it implies a continuous process of education and that employees can constantly polish their skills. It also has a lot of other significant advantages for your employees and you, as a business owner if used well.
In this article, we will try to delve deeper into the concept of continuous learning, the successful learning culture, analyze what it consists of, and how your business can profit from it.
What Is Continuous Learning?
As in the modern world, education and business are largely interconnected, continuous learning becomes highly important, especially in employee onboarding, and it also becomes more comfortable to use. When it comes to the meaning of ongoing training, or continuous learning, its concept refers to an approach used by organizations and implies continuous education of employees to ensure their knowledge is on the desired level. With continuous learning, you can always polish your skills.
Businesses not only encourage their employees to study and improve their proficiency, but they also provide staff with all of the necessary tools.
Why Is It Important for Business?
The importance of continuous learning in the workplace is heavily interconnected with results and profit. Continuous learning is vital for businesses to stay competitive and adapt to the rapidly changing market conditions, technological advancements, and customer preferences. Now, software plays an important role in continuous learning, it may be HRMS platforms, LMS systems, or SaaS-based LMS solutions.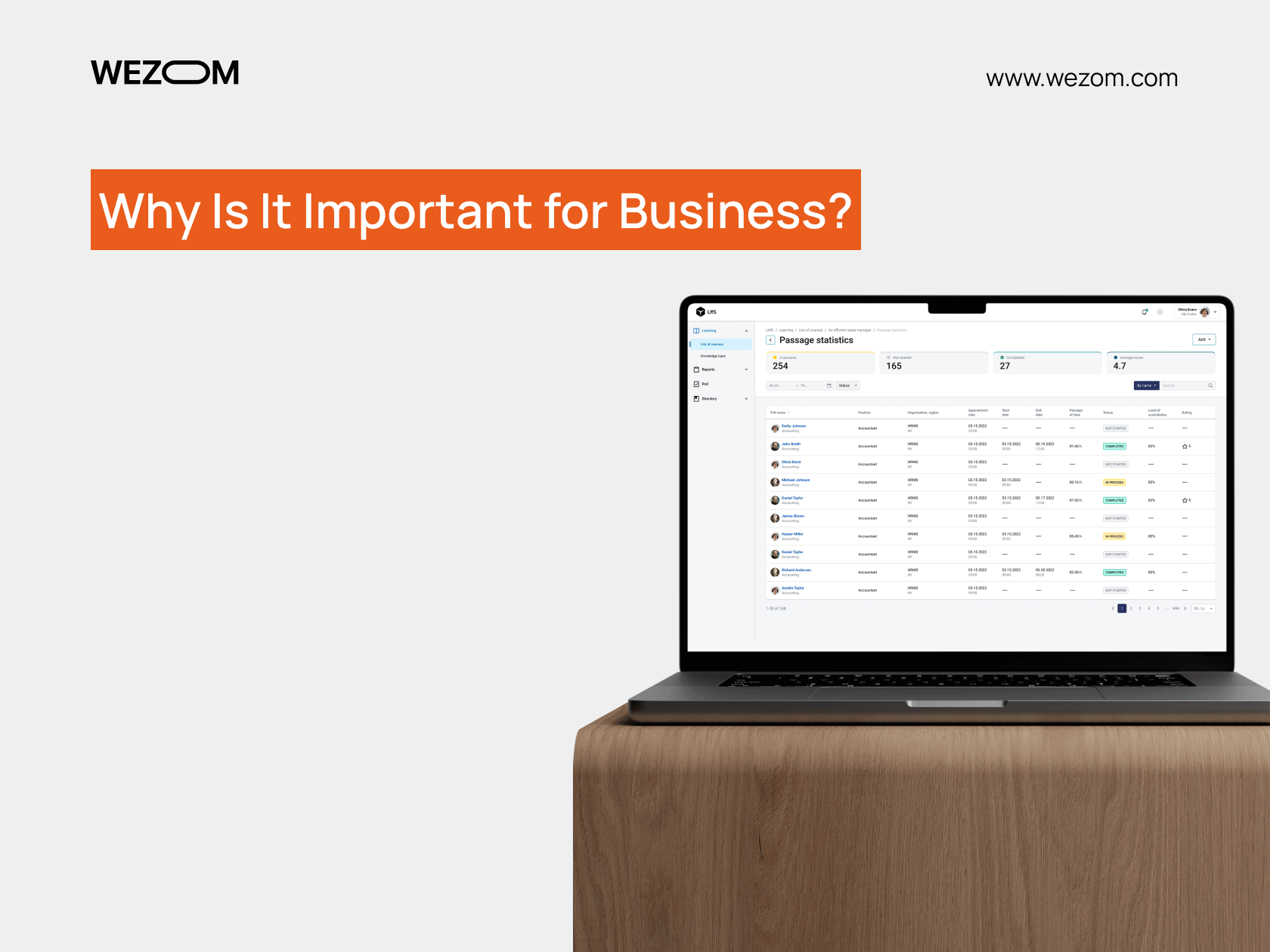 Facilitates Adaptation
In a rapidly changing workplace, providing continuous learning opportunities for each employee helps with adaptation. The ability to adapt also results in less disruption to productivity levels.
Avoids Short Sightedness
If you want to stay competitive in today's fast-paced world, make sure your employees are up-to-date on the latest skills. By providing training and education, you can keep them sharp and competitive within their fields.
Enables Skills Sharing
Continuous learning process enables skills sharing by fostering a culture of knowledge exchange and collaboration within an organization. When employees are encouraged to engage in ongoing learning, they gain new skills and expertise. This newfound knowledge can be shared with colleagues through formal training sessions, workshops, mentoring programs, or even informal discussions.
As employees become more knowledgeable and skilled, they naturally contribute to the collective expertise of the organization, leading to a dynamic environment where skills are constantly shared, refined, and integrated into various projects and tasks.
This process not only enhances the overall skillset of the workforce but also strengthens team cohesion, boosts productivity, and accelerates problem-solving capabilities, ultimately driving the organization's growth and success.
Creates Internal Career Progression Opportunities
Among other things, creating a culture of learning in your organization means that you're training your employees for future opportunities in the company. Hiring from within saves time, money, and resources and reduces employee turnover.
Benefits of Continuous Learning at Work
Continuous learning is an investment that yields significant returns, benefiting both the individual employees and the organization as a whole. It fosters a culture of growth, adaptability, and innovation, which are essential components of long-term success in today's dynamic business environment.
Some of the particular benefits include:
Enhanced employee skills and knowledge.

Adaptability and Innovation – it allows for adaptability to change and encourages innovative thinking.

Employee engagement and satisfaction.

Improved decision-making.
Build a Strategy for Continuous Learning
There are a lot of steps that need to be taken to ensure successful continuous learning. For organizations, it matters specifically because of the importance this approach possesses. However, there is one simple way to improve your efforts and move from chaos to order.
Here are some of our simple steps for creating a strategy for successful continuous learning.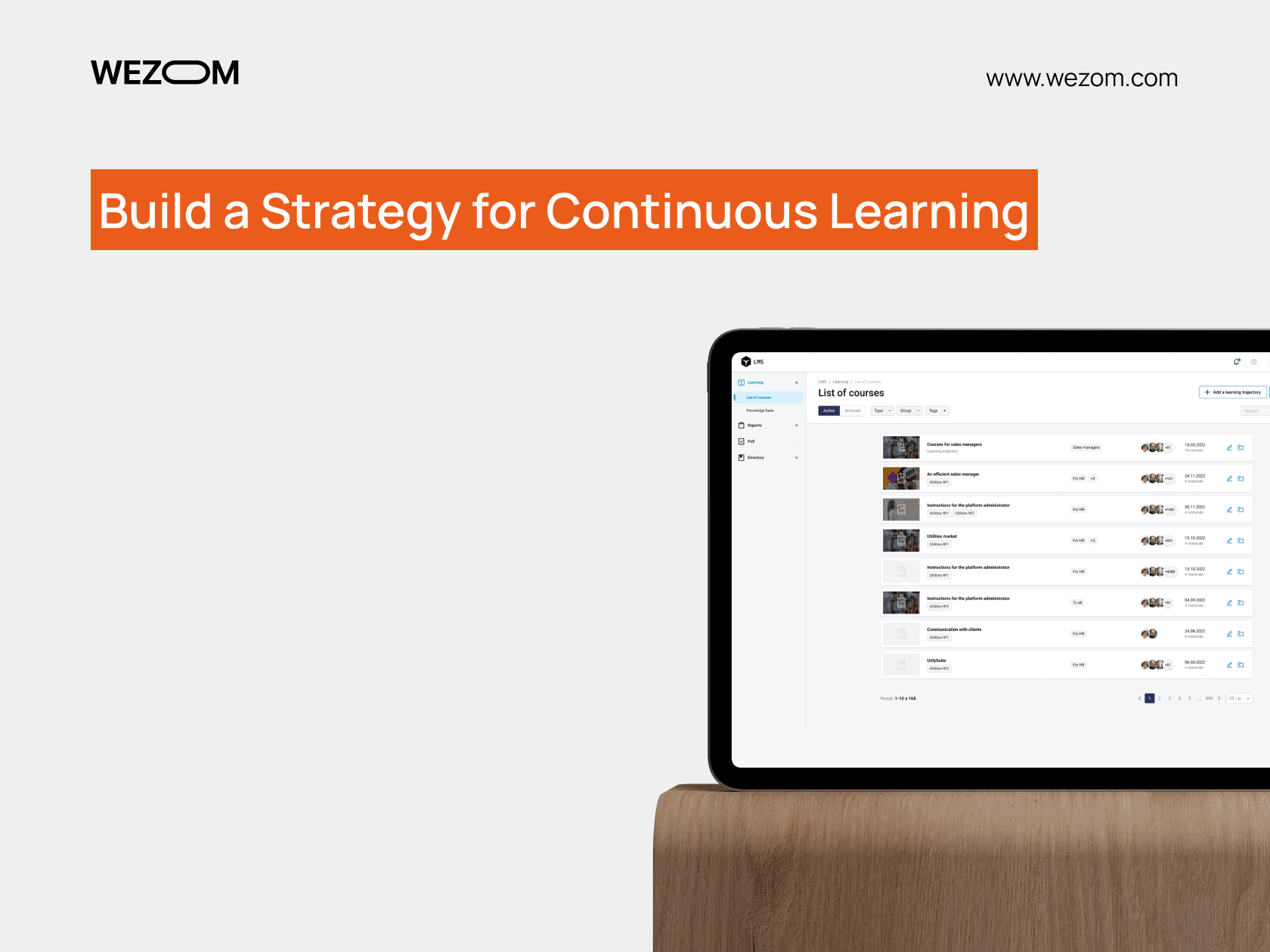 Assess Your Current Learning Practices
Want to succeed in providing education that works? Then you need an analysis of the current state of the learning practices in your organization. After you perform it, you can move on to the implementation of new, powerful methods.
Talk to Peers
Ask your workforce about new training opportunities and ways to improve educational practices. By filling in the information goals, you will be able to move forward at a much faster speed. Also, your peers are people who may possess really valuable information.
How Will Your Organization Provide Continuous Learning?
Face-to-face seminars and training sessions can work well if your teams are all in one location and have time to take group classes. Alternatively, if you're growing fast and have employees spread across the globe, online training with a learning management system is a smart choice.
Constant Learning from the Get-Go
For a business to be successful, it's essential to create a culture of learning. This can be done by setting up a routine where employees expect to be trained and want to be trained. One way to foster this into your business's culture is through employee onboarding training.
Encourage and Reward Learning
One approach is through incentives, like offering half-days off work or prizes to your company's top learners. If you have an online learning platform in place, gamification can also help drive engagement and encourage employees to progress through modules and earn badges.
Ensuring that your company has a culture of continuous learning will make a big difference in the productivity of your staff, as well as their retention rates – which in turn will impact your business's bottom line.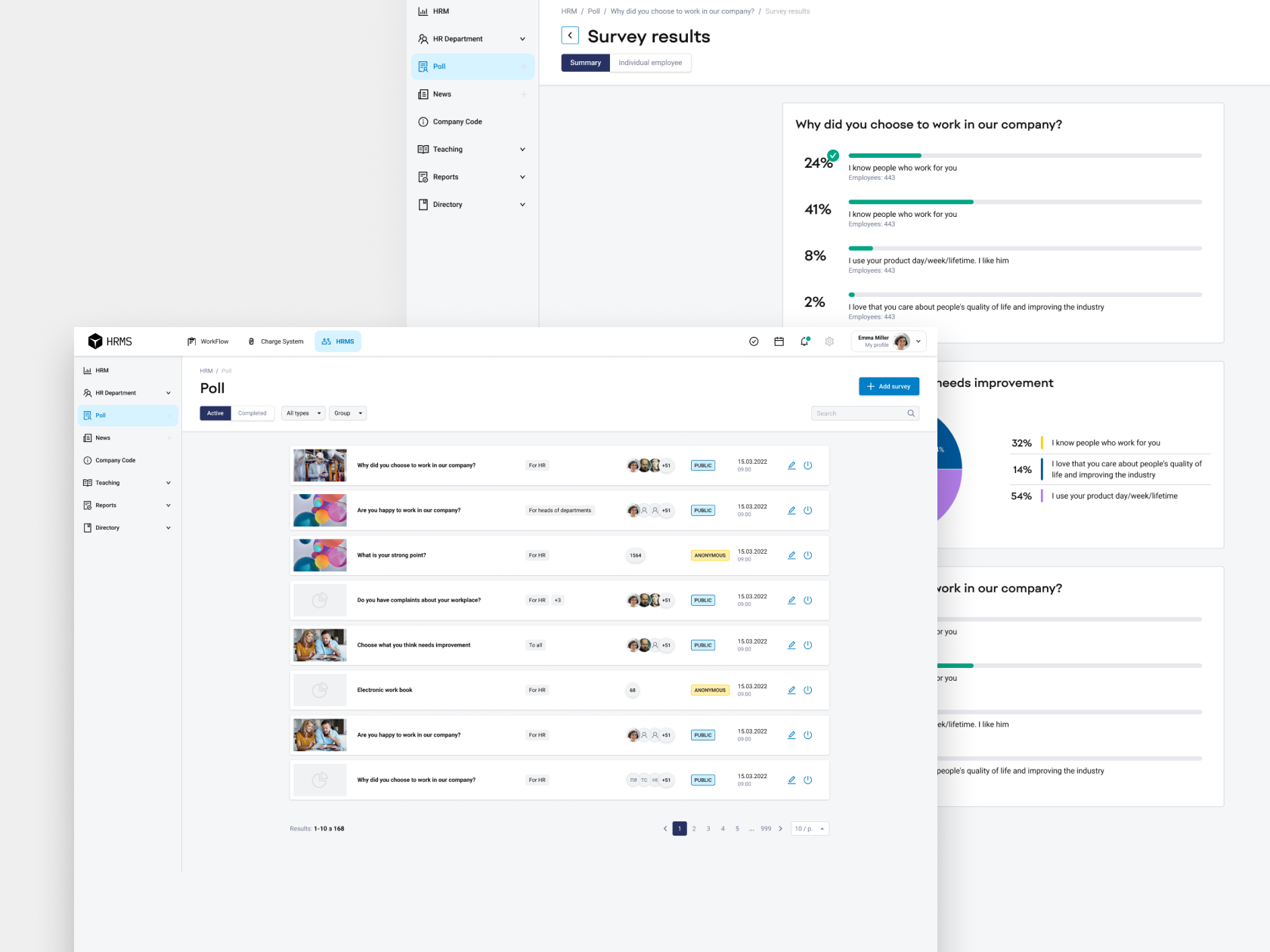 LMS – A Platform for Continuous Learning
WEZOM has significant expertise in building continuous learning programs. We combine innovations, business processes, and our knowledge, to make education accessible and effective. By doing it, we can advance global learning practices.
With us, you get a solution that will digitalize your educational experience, and it will be a tailored software option – an LMS that will make education really easy.
Conclusion
With continuous learning, your organization can benefit from learning that is available at a comfortable time and in a comfortable way. You won't need to compromise on the knowledge and expertise of your employees and won't need to take extra measures to make efficient education a common occurrence among your employees.
Reap all the benefits of continuous learning with robust solutions provided by our team . We have enough experience and expertise to create educational software solutions that serve business owners and their employees in the best possible way.
Interested in creating Learning Management Systems?
Contact us to create a custom solution that provides your audience with a convenient learning tool.
How do you rate this article?