Truck fleet management is tricky and encounters many hurdles. Costs are constantly growing, the number of drivers is always low, and the human factor in bureaucracy can break any good idea. In stressful circumstances, it can destroy the entire management of the company. Proper use of IT solutions in logistics helps to solve these problems. But even the most advanced transport management system (TMS) will not be able to show a decent result if it does not provide effective feedback to the team. This will require a mobile application for drivers and dispatchers.
What is the problem with transport management?
Even though we are in 2022, many carriers operate as they did 15 years ago - through spreadsheets, instant messengers, and mail. The driver arrives for pickup, receives a Bill of Lading(BOL), checks the BOL, checks the cargo, sends a photo to the dispatcher via Viber or WhatsApp, and then sets off.
I don't know where to start criticizing such manual management. It is inconvenient, labor-intensive, and dangerous. Messages from dispatchers and drivers quickly turn into a pile of documents, where it is difficult to find a necessary invoice. Not only is this bad from the point of view of data protection, but the dispatcher will hardly be able to immediately tell you where a single truck is currently and what is happening with its cargo. Finally, the lack of control and accountability encourages irresponsibility among drivers - in practice, they very easily forget to drop invoices and undergo MOT.
In such conditions, the management of even two dozen trucks turns into a nightmare with many financial and reputational risks. But in fact, this is the routine look in many large carriers. Some teams can manage a large fleet in this way, up to 200 trucks. As a result, often, a business puts off addressing inefficiencies until later, until they become critical.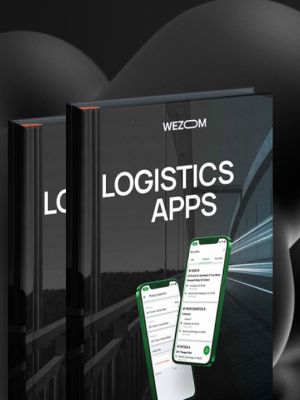 What Are The
Logistics Apps?
Using an on-demand app for logistics, transportation, and trucking can be managed efficiently along with creating lifelong relationships with users!
Why don't popular TMS solve all problems?
Today, logistics operators do not need to explain what TMS (Transport management system) is or its advantages. Such platforms have been available on the market for more than 20 years. They simplify communication between dispatchers and drivers, automate document flow and financial transactions, allow you to track the status of vehicles and cargo in real-time, and help effectively limit the load on drivers and reduce costs.
Finding a TMS is the first step for any company aiming to get its transportation management in order. Access to a TMS is available on the market, or you can order your solution. We talked about the benefits of custom development not so long ago. But, will TMS functionality be enough in practice?
Unfortunately, not everything is so simple. As experience shows, TMS often becomes the first step in the development of the digital ecosystem necessary for the company. After all, a typical TMS system has several limitations, especially when it comes to long-standing popular boxed solutions:
Old technological base. If the platform was developed in the late nineties and early 2000s, it relies on the decisions of its time. Decisions that give rise to problems with customization, performance, security, and work on various operating systems.
Outdated UI/UX. Often the interface of such a system is from the era of Windows 98. Something no modern user will want to use, who relates to simple and effective interfaces found in Apple and Google services.
Difficult implementation. Yes, popular TMS can provide an excellent platform for organizing processes, but how do most dispatchers, managers, and drivers use this platform? Very often, mass solutions leave this issue unaddressed. As a result, employees do not want to use them due to limited functionality or legacy platforms (a task such as turning on the PC every time you need to upload an invoice becomes an inconvenience).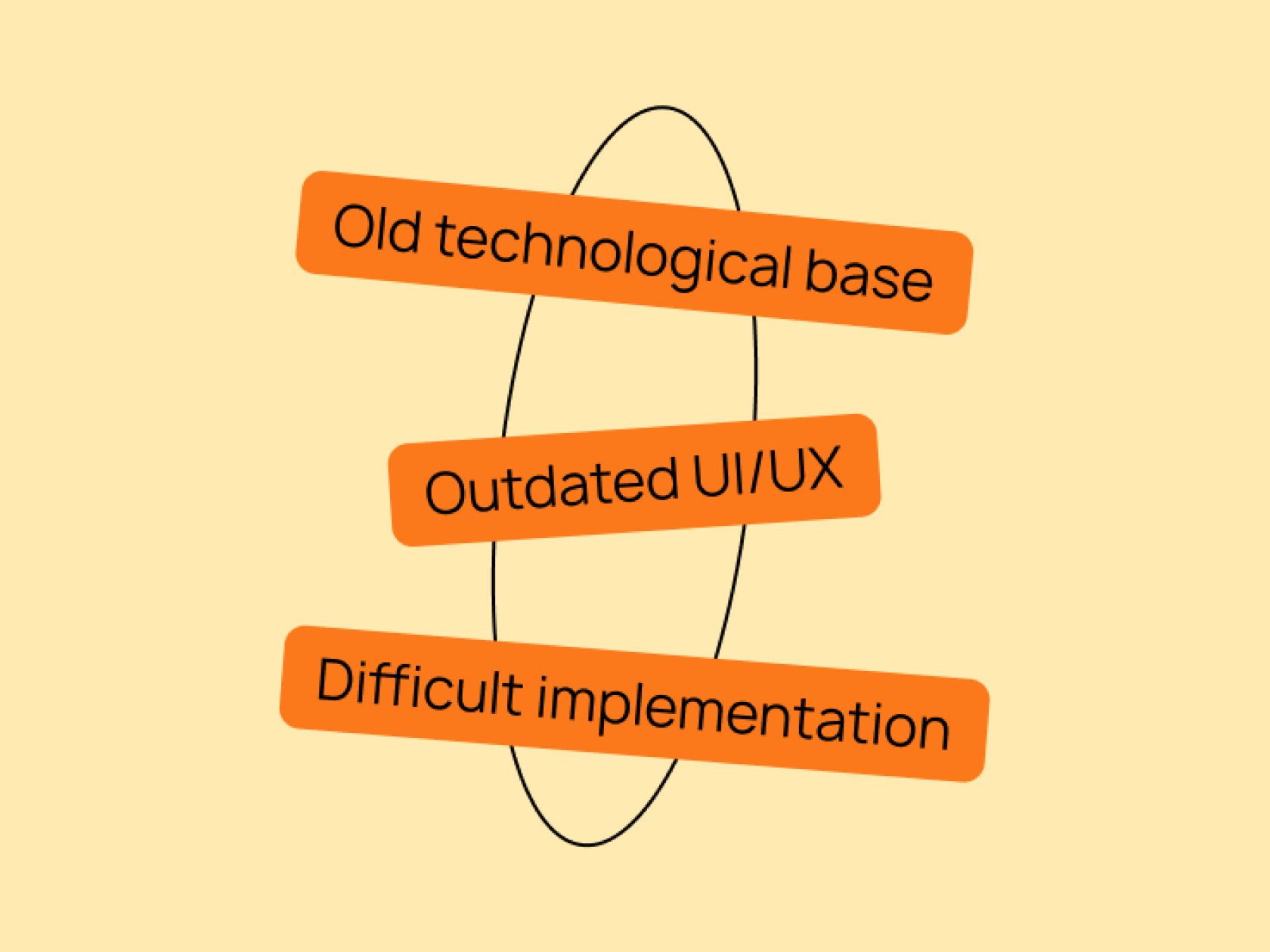 These are overcome through a single tool - a modern mobile application. In addition, it provides the system with cross-platform deployment, dynamic customization prospects, a modern interface, convenient access to functionality, and ample feedback, all of which are key features that are severely lacking in legacy solutions.
The bad news is that very few popular TMSs offer mobile app integration for users today. But on the other hand, custom development of your own mobile TMS application can be a much more profitable option for medium and large businesses. It is better to invest in developing your new solutions than to support legacy platforms.
What are mobile applications for drivers?
WEZOM has been developing IT solutions for business for 22 years, and we have devoted much of this time to the problems of logistics companies. Our teams have created several enterprise mobile applications for drivers for the US and Eastern European markets that solve the issues found in transportation and management efficiency. These are tools that digitize and transfer to the TMS all the information necessary for dispatching. These tools provide ample opportunities for fleet management, from tracking to distributing the load on drivers and technical monitoring.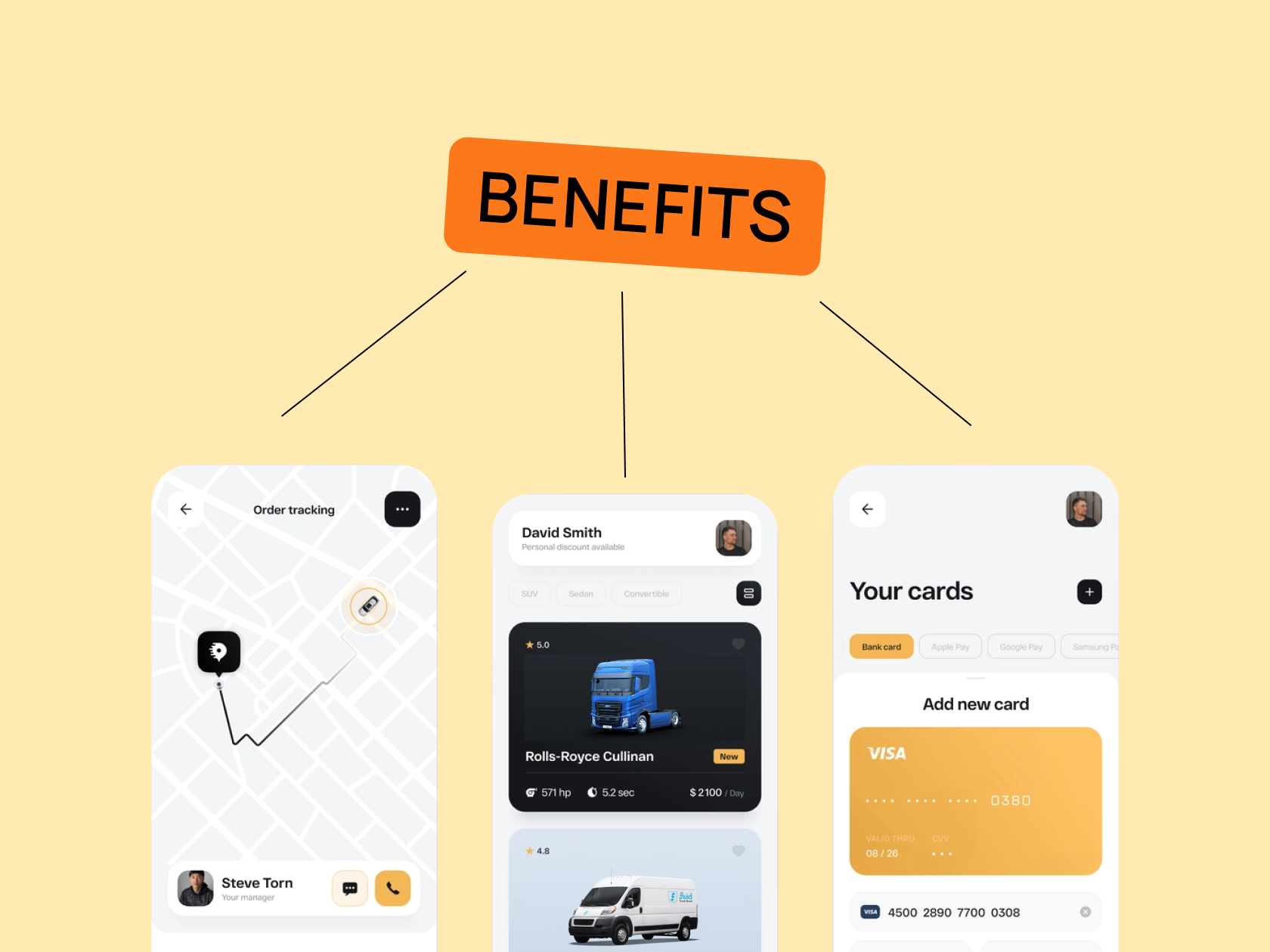 Here are just a few key benefits that are in a mobile application for cargo transportation:
Simple, flexible and efficient route building - including planning a large number of pickups, deliveries and extra stop.
Simplification of accounting work. Drivers can easily enter additional fuel or car repair costs into the database, receiving reimbursement without bureaucratic red tape.
DVI and PTI. Truck technical condition inspections.
Minimization of paper bureaucracy. Driver's certificates, insurances, expert opinions - all this can be fixed in a digital database through the application.
How does such a system work in practice? First, directly from the smartphone, the driver creates a cargo delivery that assigns a route to the driver. Then, the driver receives a delivery notification on his smartphone, including the route, cargo features, terms, and comments.
In turn, the driver uploads a digital consignment note to the application and sends it to the dispatcher. Communicating with the dispatcher can also discuss specific transportation conditions (for example, using a refrigerator or a special trailer). At the same time, the trip can not be approved until the truck has passed the mandatory inspection.
On the way, the driver can pay unplanned expenses himself. For example, they can pay for loading or unloading goods or light repairs. In that case, they can apply for reimbursements, which will be processed automatically and included in their salary.
All data enters the TMS and is available to all system operators. The driver's actions can be tracked at each stage of delivery. This model requires much less labor and bureaucracy and minimizes risks and costs.
Each of our platforms is unique in some way because it is created individually, according to a company's requests and business processes. For example, there are clients for whom it is a requirement to integrate HR functionality into their transport ecosystem to find and hire new drivers. Some companies want to incorporate advanced accounting functionality into TMS. Some carriers want to solve the problems of discipline among drivers with the help of the application.
As practice has shown, issues of labor discipline are also quite solvable through a mobile application. It is enough to add game elements to it that will give incentives to comply with the rules. For example, in one of our products, we implemented a system of quests and achievements for drivers, just like in video games. Dispatchers, accountants, and managers can open quest tasks for drivers (examples include 'Go through maintenance in the next three days' or 'Upload 10 invoices to the system'). Completion of tasks is rewarded with the company's branded tokens, which can be exchanged for merch, financial bonuses, or even extra days off.
This approach worked much better among drivers than the whip method. I am convinced that the gamification of transportation is a new stage in management development, which will soon change the industry.
How to start digitalization?
In 2022, the logistics business cannot be analog. But, as practice shows, the sooner a transport company thinks about finding or developing its own IT solutions, the easier it is for it to grow and develop further.
Successful implementation of logistics software is a significant cost reduction and an impressive increase in profitability. For large companies, we can save tens of thousands of dollars every month. But it is not so easy to develop and successfully implement such software - you need to consider the specifics of the industry and current IT trends.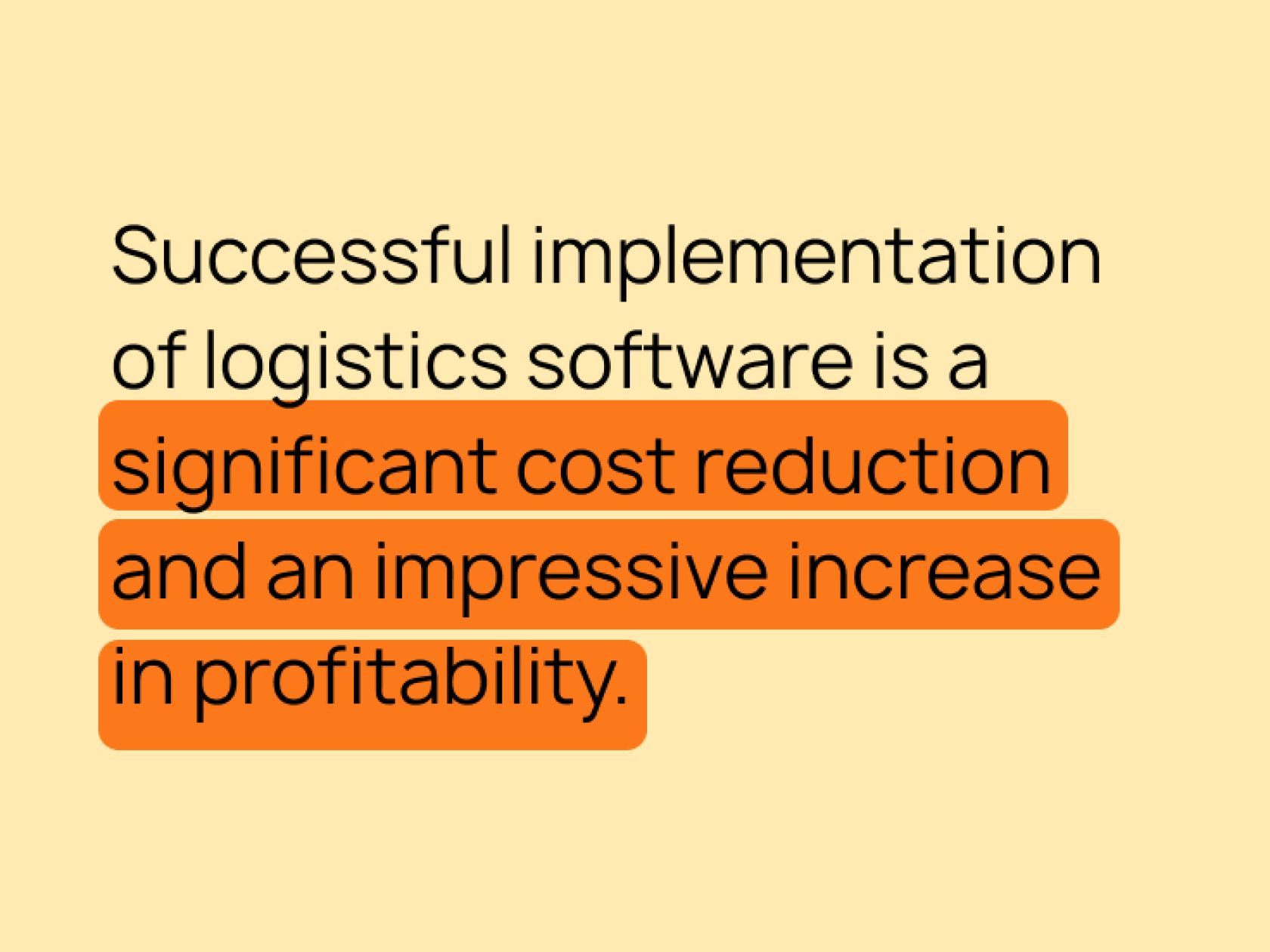 If you are faced with inefficiency problems in a transport company, then do not try to reinvent the wheel alone. Contact WEZOM for advice. We are always ready to share experience and expertise, show our cases, and answer difficult questions.
How do you rate this article?