"IC "Kraina" has been in the market for a long time and has entered the TOP-10 of Ukrainian insurance companies. In 2017, the concept of selling electronic civil liability policies online was developed at the state level.
InsurTech is a sphere of technological solutions used in the field of insurance. The market in this area is quite dynamic, and so is the project: when any new requirements of the regulator appear, it is necessary to adapt the site and constantly make certain changes and adjustments, which neither we nor the guys from Kraini could foresee in advance.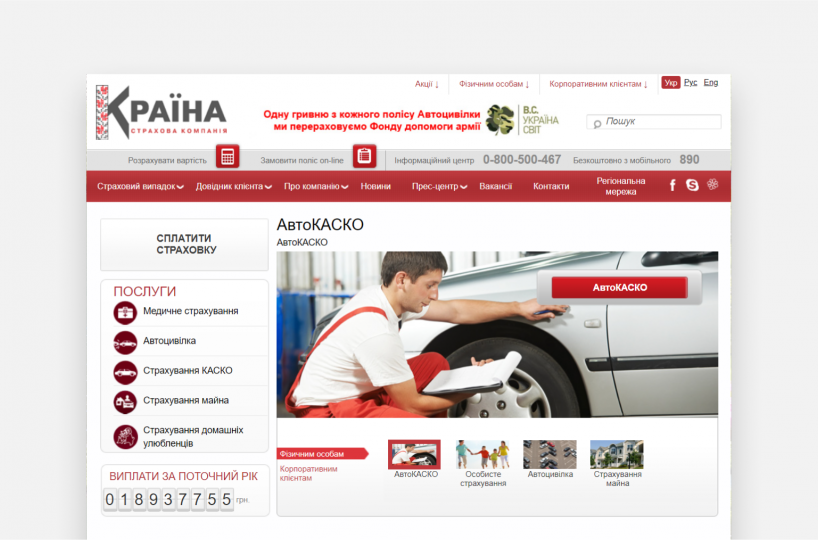 Previous version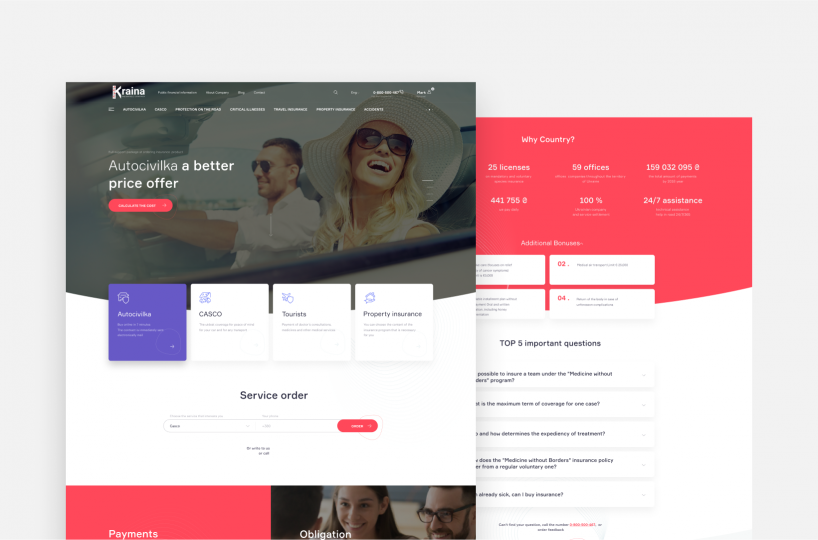 New version
To develop a complete InsurTech tool:
01/
Development of a new official website for lead generation;
02/
Development of a personal Cabinet for registration and management of policies;
03/
Development of online calculators to automate cost calculation.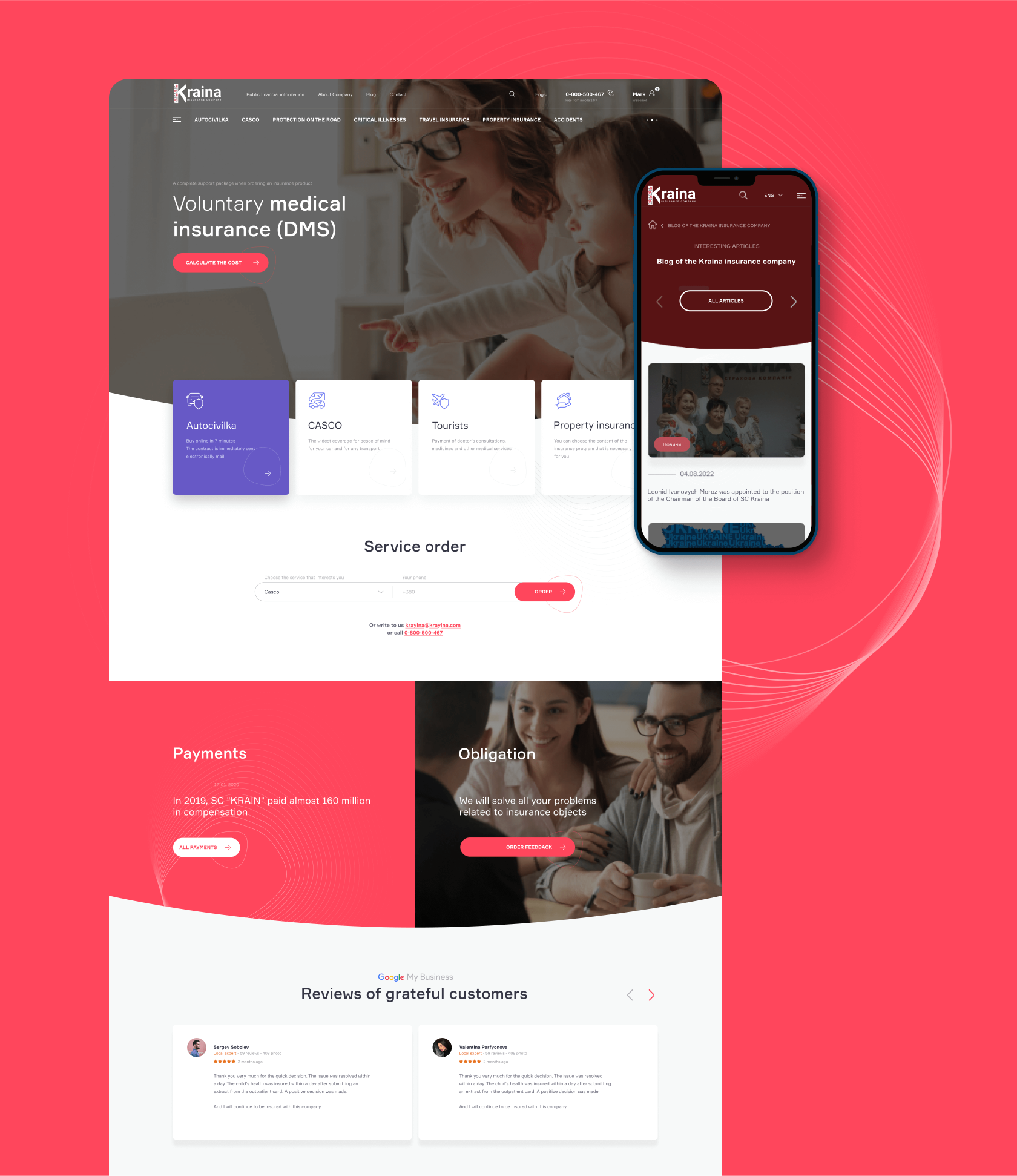 We have developed calculators that automatically calculate the final result and show it to the user in a convenient format.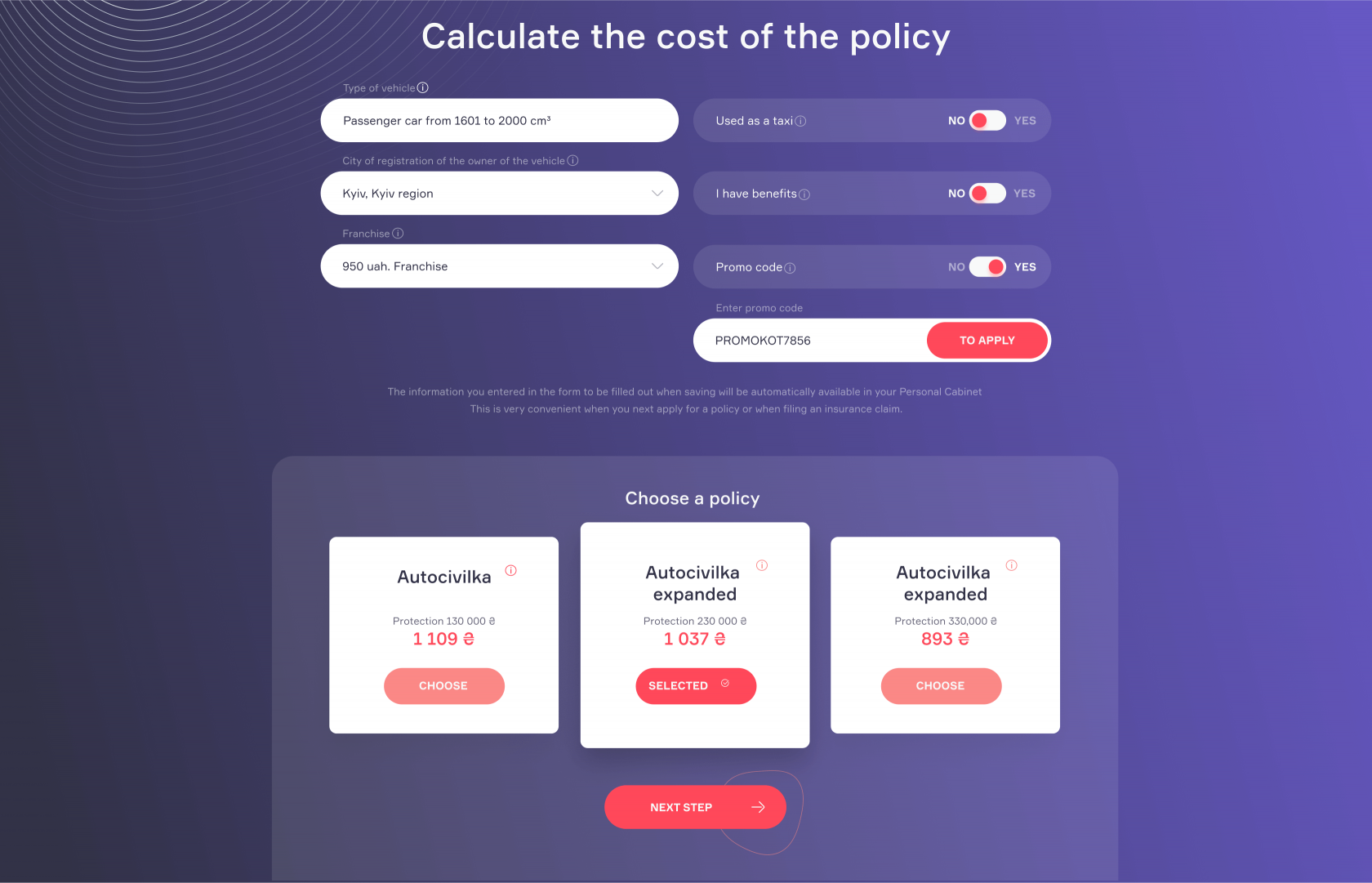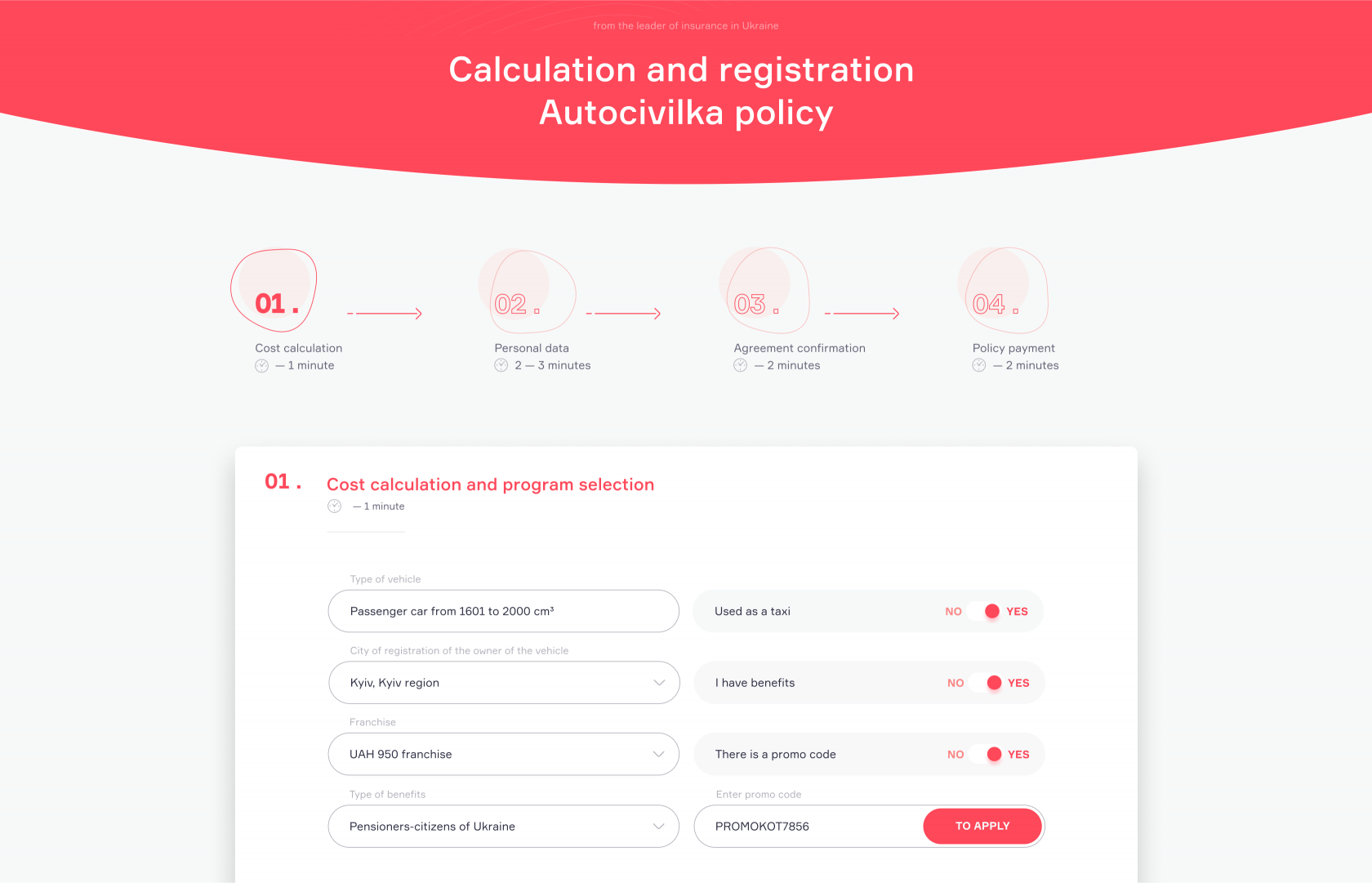 We have created private user accounts with extension and termination of contract functionality and the possibility of carrying out settlements from any device. We made separate cabinets for managers who will help guide the client through all the interactions and even fill in the information for them if the client needs help doing it themselves.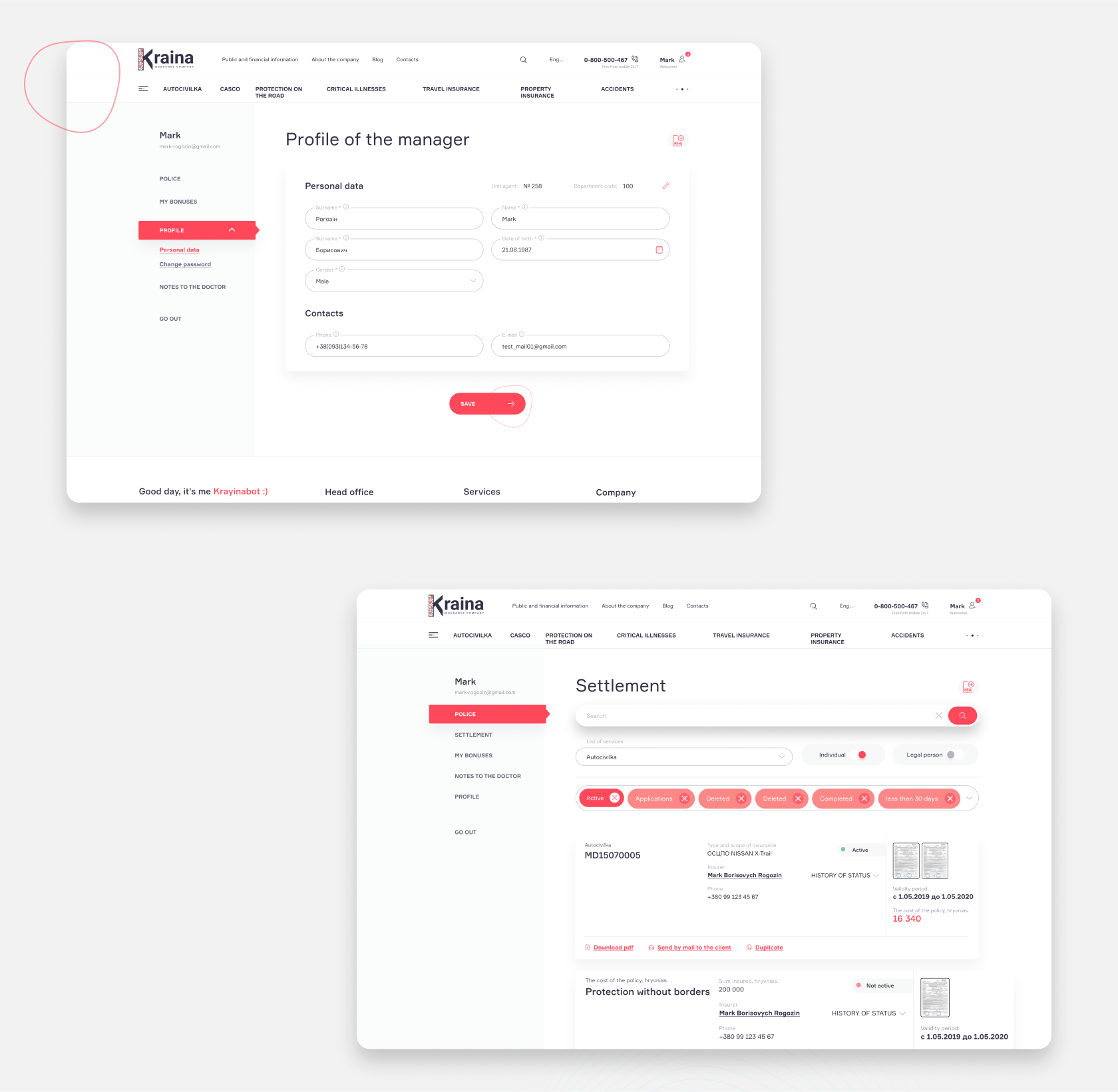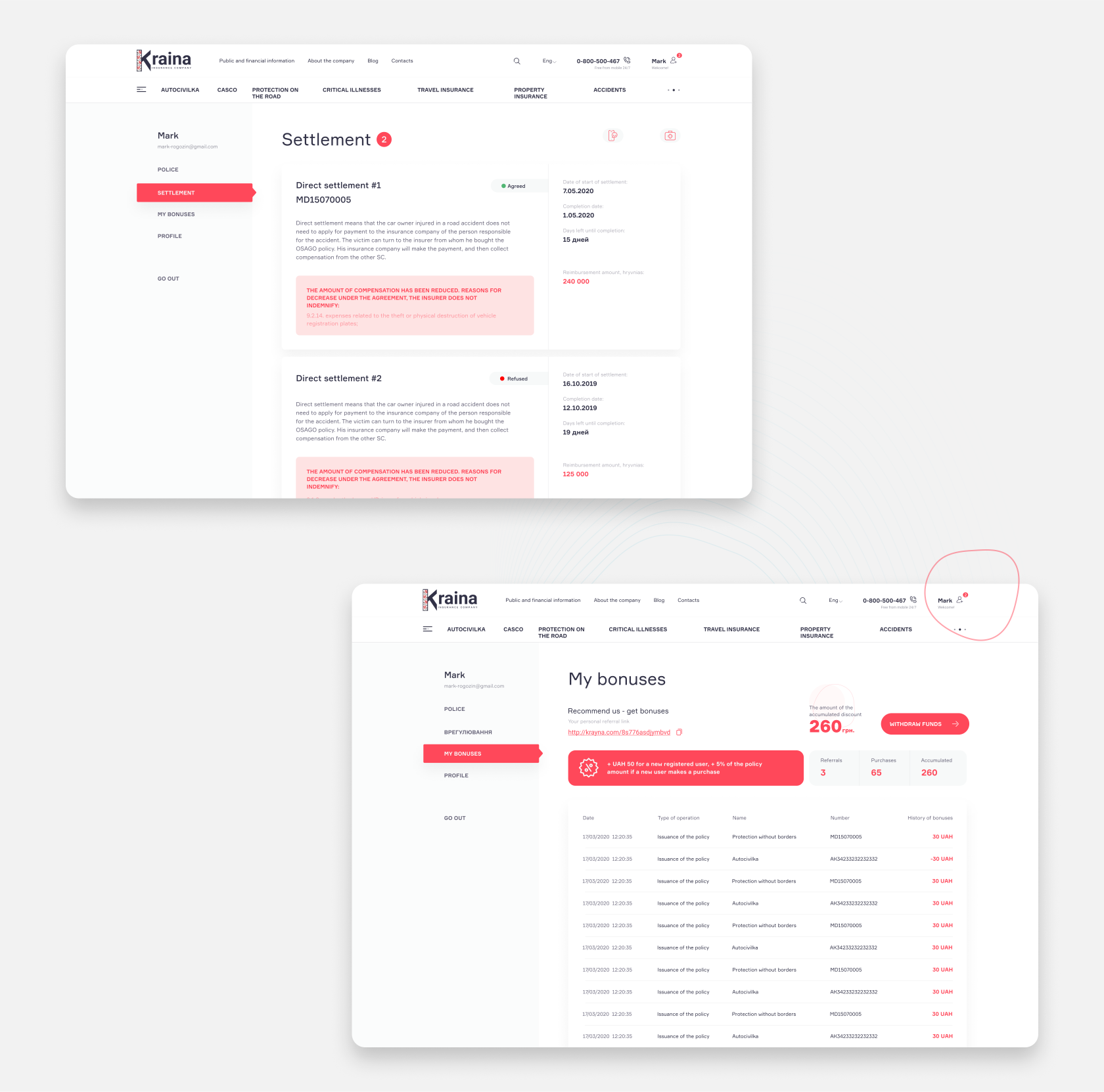 Many animated elements to liven up the site were added. Unique cursor and front-end customization with the ability to swap, overlay, remove, and add blocks in the design. We moved away from the strict legal format of the insurance companies in favor of convenience and created a straightforward and friendly interface. We obtained a pretty fresh and almost revolutionary solution for this niche.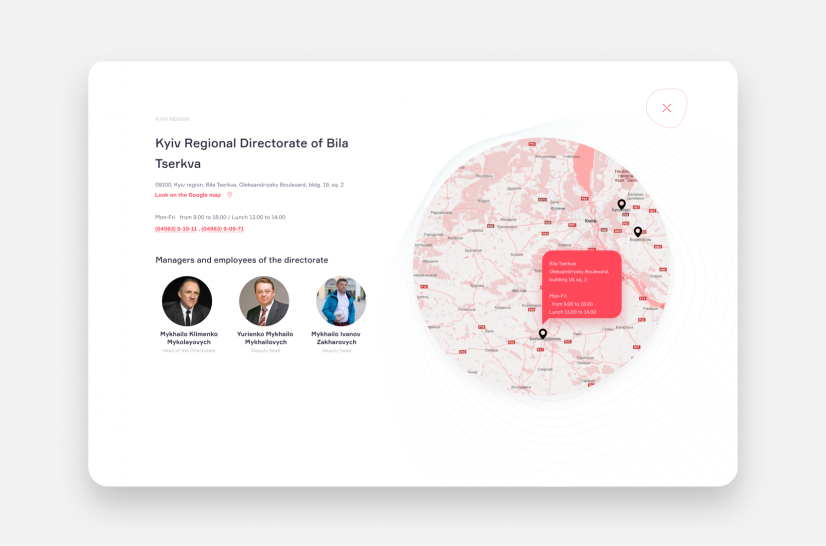 Result: IT-Ecosystem of Insurance
We created a unified IT ecosystem that united all the necessary tools for the company to digitalize insurance.