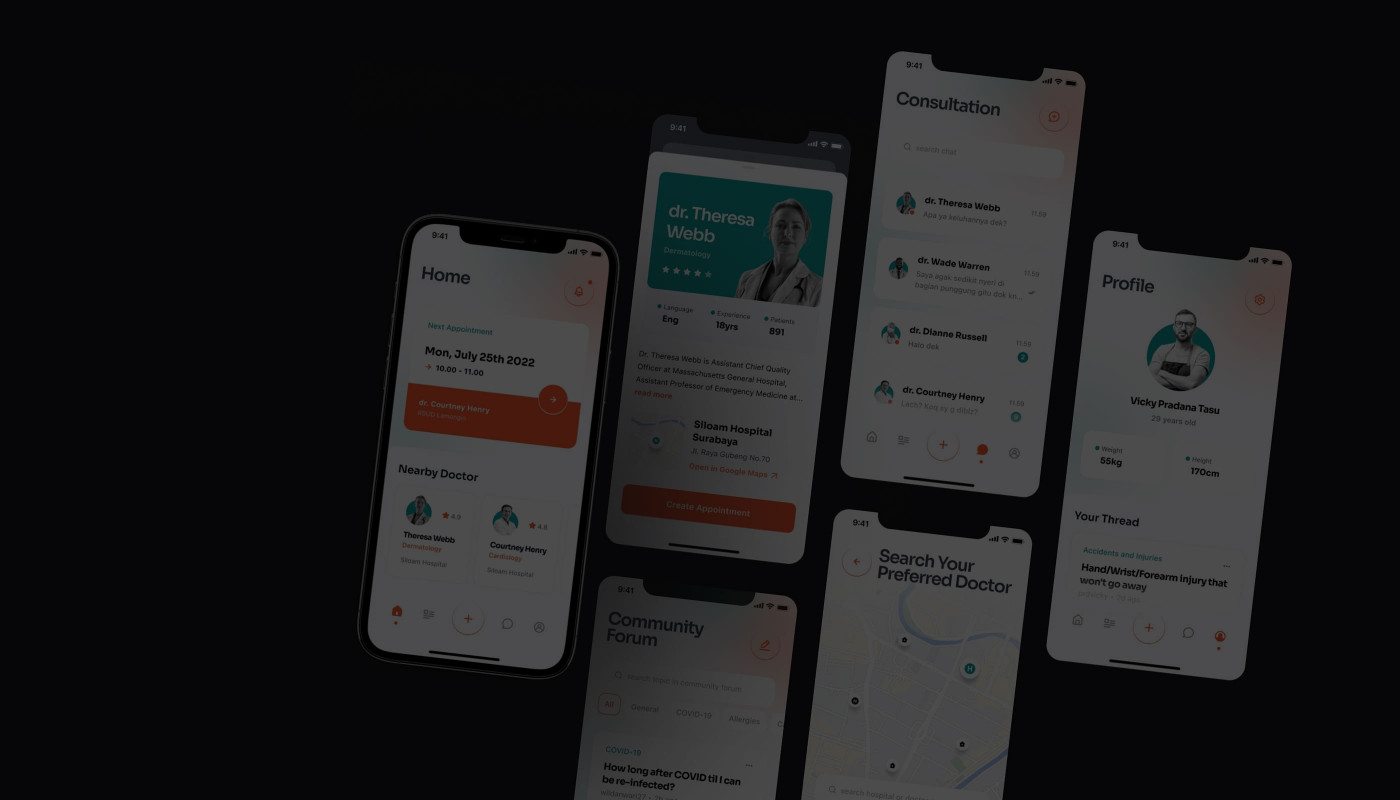 Scheduling and Appointment Systems
Simplify the process of making an appointment with your doctors by giving them the opportunity to do it online.
What are scheduling and appointment systems?
Stop making your patients wait in line – instead, you can offer them a convenient and intuitive online system for making an appointment. Our team will create an advanced automation solution and integrate it with the rest of your IT infrastructure to ensure smooth and high-performance workflows.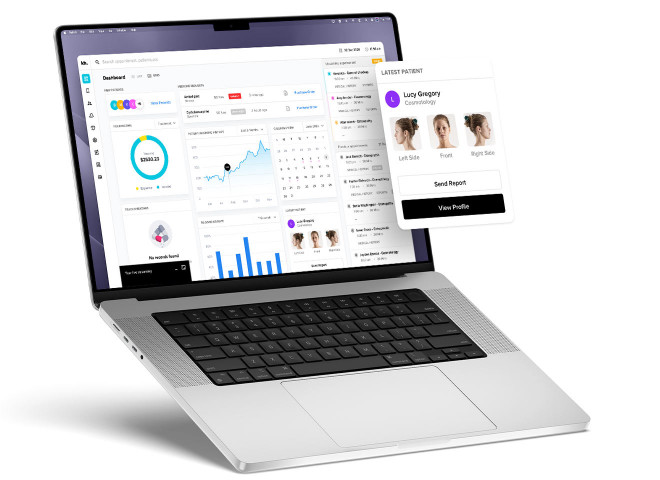 1. managing medical staff and patient appointments
Development of an easy-to-use online scheduling and appointment software for managing medical staff and patient appointments.
Ensuring that the resulting product integrates easily with your other applications.
3. single source of truth
Creation of a single source of truth through software integration.
Components of scheduling and appointment systems
Let's check the core features of typical appointment scheduling and billing software.
Appointment form
We will develop a user-friendly form for your patients to make an appointment with your doctors so they can do it in a couple of clicks without wasting their time calling your medical staff.
Schedule
Our team will create a well-visualized list of your doctors' working hours so that your patients can find out from the application the working hours of their doctors and choose the best time for an appointment.
List of physicians
Our experts will create a dynamic list of your physicians, indicating their expertise, contact details, and other important information affecting the choice of a particular specialist.
Personal account for doctors and patients
We will develop two types of accounts – for your doctors and your patients so that each of them has at hand the functionality necessary for scheduling visits.
Questions & Answers
Check out some of the most common questions asked by the clients
Why is the scheduling system important?
First of all, a web based appointment system allows you to manage your projects in order of priority, which is very important to create a seamless and effective workflow. This way, it helps you focus on the tasks that are most important or the ones whose deadline is approaching and reduce all the unnecessary tasks and extra work. Keeping track of these manually can be exhausting and it also increases the chances of errors.
How do you create a doctor appointment system?
You can create an online doctor appointment system fast and easily by entering company details, adding products and inventory, customizing your booking page and enabling an online payment flow. Then, you need to automate booking notifications, create digital documents and assign users and commissions. Automating work is essential for creating a robust online doctor appointment system and it will also save you a significant amount of time as one of the biggest challenges of implementing an online booking system is the configuration process.
Why use appointment scheduling software?
An appointment scheduling system allows for saving employees the headache and time spent booking, rescheduling, and canceling appointments, appointment scheduling software also provides employees with in-depth customer details. With this system, employees will have all the information they need at their fingertips and will not require any additional tools to prepare for each upcoming appointment.
Streamline Your Workflow with Efficient Scheduling and Appointment Systems
Elevate Your Efficiency with Advanced Scheduling and Appointment Systems
Efficient scheduling and appointment management are essential for businesses across industries. At Wezom, we specialize in providing innovative software solutions for scheduling and appointment systems. Our comprehensive technology is designed to optimize your workflow, enhance customer experience, and maximize operational efficiency.
Revolutionize Your Workflow with Next-Generation Scheduling and Appointment Systems
Are you searching for ways to streamline your scheduling processes and improve appointment management? Look no further! Our software solutions are meticulously tailored to address the unique challenges faced by businesses in scheduling and appointment systems. Here's how our advanced technology can transform your workflow:
1. Streamlined Scheduling and Calendar Management Simplify your scheduling processes and streamline calendar management with our software solutions. Seamlessly schedule appointments, manage staff availability, and prevent double bookings. Our user-friendly interface and intuitive features make scheduling effortless.
2. Online Booking and Self-Service Options Empower your customers with the convenience of online booking and self-service options. Our software solutions enable customers to easily book appointments online, view available time slots, and make changes or cancellations. Enhance customer satisfaction and reduce administrative overhead.
3. Automated Reminders and Notifications Reduce no-shows and enhance appointment attendance rates with automated reminders and notifications. Our software solutions send timely reminders to customers via email or SMS, ensuring they never miss their appointments. This optimizes your schedule and improves overall efficiency.
4. Staff Management and Resource Allocation Efficiently manage your staff and allocate resources with our software solutions. Track staff availability, assign appointments, and optimize resource utilization. Our technology ensures smooth operations and balanced workloads, enhancing productivity and customer satisfaction.
5. Analytics and Reporting Gain valuable insights into your scheduling and appointment data with our software solutions. Generate comprehensive reports, track key performance indicators, and identify trends. Leverage analytics to make data-driven decisions, improve your scheduling processes, and maximize operational efficiency.
Partner with Wezom for Advanced Scheduling and Appointment Systems
Embrace the digital transformation of scheduling and appointment management with Wezom's innovative software solutions. Our advanced technology revolutionizes your workflow, streamlines scheduling processes, and enhances customer satisfaction. Gain a competitive edge and unlock the full potential of scheduling and appointment systems with our highly customizable software solutions.
Contact us today to schedule a consultation and discover how Wezom can transform your business into a seamless, efficient, and future-ready operation. Experience the future of scheduling and appointment systems with Wezom's cutting-edge software solutions.