Companies, as they grow, are forced to expand their staff to effectively cope with new customers and cover a wider range of business processes than before.
However, this approach is not the most cost-effective. Fortunately, it has an alternative – the introduction of automation solutions. We will talk in more detail about the advantages of this approach and, in particular, about the prospects for financial savings below.
Benefits of Automation for Business
What does a business face when it needs to expand its staff? First of all, these are financial costs. This, in particular, the arrangement of new job places, payments associated with holidays and sick leave, as well as, of course, taxes.
In addition, it carries certain legislative obligations, the implementation of which requires time and effort. And of course, you always run the risk of time delays associated with the need to close vacancies.
Effective in theory, in practice this method has a lot of disadvantages that can be eliminated by adopting an alternative solution – the introduction of automation systems.
Often there are ready-made products on the market for almost every business niche, but their use can also be accompanied by certain problems.
The first of them is the lack of features necessary for a particular business. Indeed, many companies have their own completely unique workflows that it makes no sense to reproduce in universal solutions for mass use.
There are also reverse situations when the functionality for which you have to pay for use turns out to be redundant. Therefore, such software is not only difficult for the employees to understand but also needs every month to be paid for something that you do not use.
Finally, companies may face privacy issues with their data uploaded to these off-the-shelf solutions. Although the internal security mechanisms in such products may be advanced, this critical business data may still be made public over time — for example, when the product changes ownership and usage policies are updated.
So what to do in this situation if you are faced with at least one of the above problems?
The answer is simple: you have to create your own custom solution. Of course, this will require you to make some financial investments at the beginning of your automation journey, but over time this approach usually pays for itself completely. In particular, although you get a centralized product that covers absolutely all repetitive processes in your company, you can achieve the desired automation without any pitfalls.
Our Solution
Let's take a look at automation and the cost savings it brings with the custom TMS we created.
One of our clients, a trucking company from the USA, initially hesitated between using legacy TMS and free services like Google Sheets (for dispatchers) and WhatsApp.
Given the existence of ready-made solutions specially adapted for this business niche, which were inconvenient and poorly suited to cover all the company's work processes, neither the first nor the second option was cost-effective for the client. That is why the client decided to create a custom TMS solution.
As a result, we developed two digital solutions: web application that covers the tasks of employees from all company's departments (dispatchers, fleet managers, safety specialists, HRs, top managers, etc.) and a mobile application for drivers.
The web application had to have flexible settings for the roles and capabilities of each user group. We also automated payroll depending on the type of vehicle (whether it is from the client's fleet or it is a driver's ownership:
in the first case, the company pays drivers for each mile,

in the second case, it pays a specific % rate from each deal).
Finally, we have implemented several integrations (with fuel systems, paid services, logbook, etc.).
As for the mobile application for drivers, it provided them with easy-to-use features such as document scanning (bill of lading, DOT inspection reports, receipts, etc.), cropping and photo editing, etc.
As a result, despite the need for initial investment, the client received a TMS fully adapted to their internal business processes at an affordable cost.
Final Thoughts
We hope that you now have a complete understanding of how automation solutions can change the routine workflows within your company and consider this option as a more cost-effective alternative to expanding your staff.
You can learn more about special cases of such optimization in our webinar. And of course, you can always contact us for help in implementing your automation solution.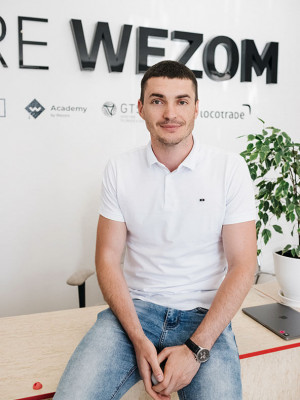 Do you need an individual solution?
Of course, this will require some financial investment from you at the beginning of the path to automation, but over time, this approach usually fully pays off. I can talk about it in detail.
How do you rate this article?