You might be in the process of choosing between a Freightliner and a Volvo for the next large rig to join your fleet. Freightliner or Volvo manufactures one of every two trucks sold in North America. The good news is that some of the top trucks in the transportation industry are produced by both of these truck manufacturers. The bad news is that you still have to choose which one you'd prefer.
When it comes to large rigs, Freightliner and Volvo are two of the leading manufacturers in North America, accounting for one of every two trucks sold in the region. Both of these manufacturers are highly regarded in the transportation industry for their top-quality trucks. However, making a choice between the two can be challenging. This article aims to help you make that decision by providing a comprehensive comparison of Volvo and Freightliner semi-trucks.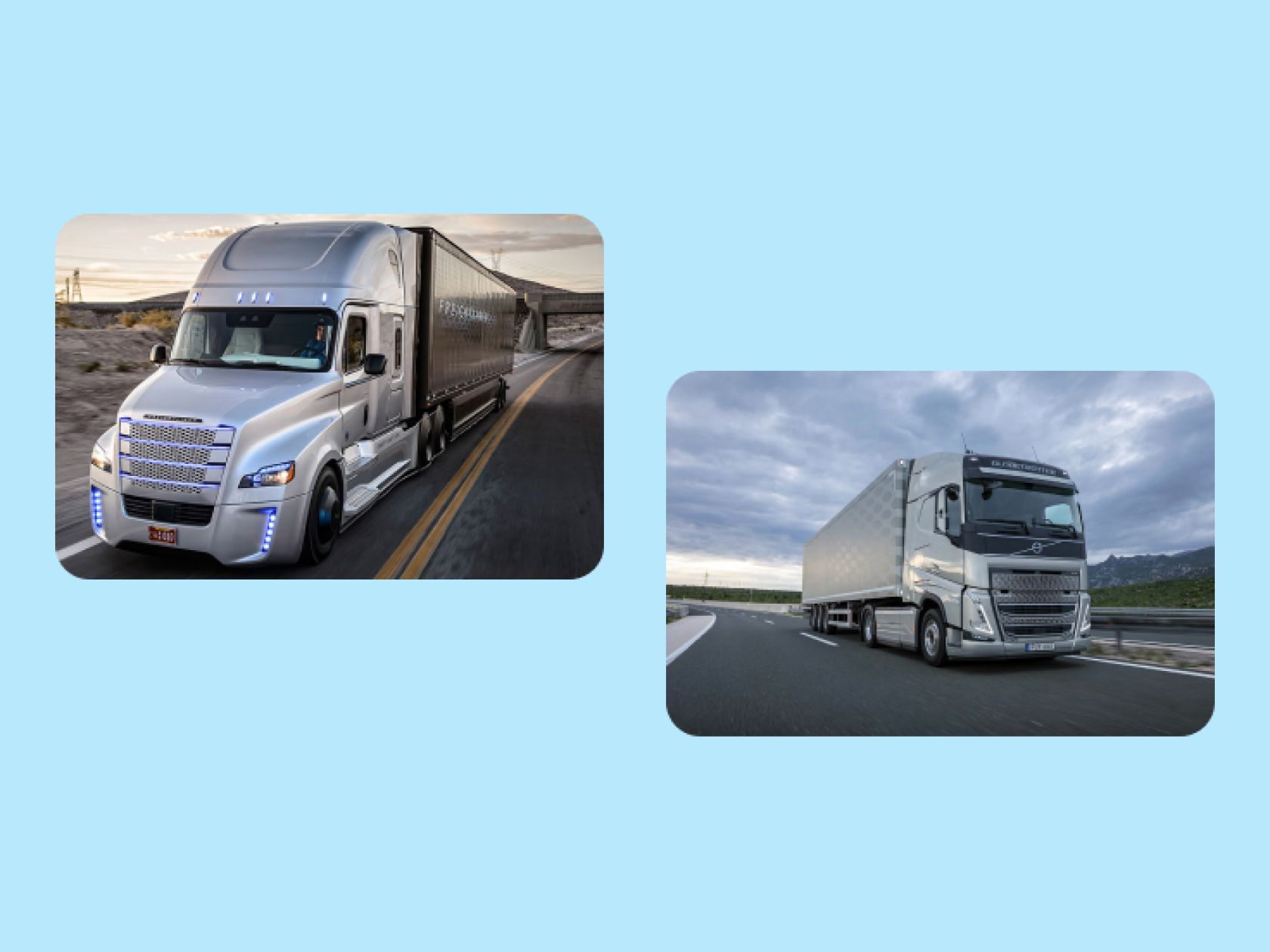 The Advantages and Disadvantages of Volvo
Volvo is well-known for both its cars and delivery trucks. These trucks stand out for their attractive looks and high functionality features, making them one of the most upscale truck options.
Advantages:
Excellent Cab Features
Volvo trucks are designed for long journeys that may require several days to accomplish. They appear to be more comfortable than many hotel rooms, which can result in cost savings for businesses that send their drivers on numerous overnight runs. They are comfortable and simple to drive over quite long distances because of the air suspensions on their cabs. Their cabs are also very well insulated, which helps them save energy and minimize noise. Volvo seems to not believe in the idea of a one-size-fits-all truck because they personalize their vehicles based on the tasks they will need to perform.
Transmission With I-Shift
Volvo's patented I-shift transmission eases travel and allows them to fine-tune how their trucks accelerate. Additionally, it assists in determining the appropriate shift based on the speed, engine load, and a number of other variables, personalizing which gear is being retained to conserve gasoline. Moreover, it has a 2,300-lb. rating of torque.
Remote Diagnostics
Volvo's remote diagnostics capabilities can keep you safe while you're driving, no matter where you are or what the issue is. The Windows-based Volvo Premium Tech Tool (PTT) tool aids in problem diagnosis and tests, calibrates, and programs engine limitations. Through an e-media center, this hardware enables you to link your PC to your truck.
Efficiency of Fuel
On its alternative engines, Volvo offers choices for fueling with natural gas. Utilizing SmartWay technology, they have also collaborated with the EPA.
Restoration and Upkeep
Volvo has dealerships all over the world that may offer upkeep and maintenance services. You won't have to worry about getting accessories.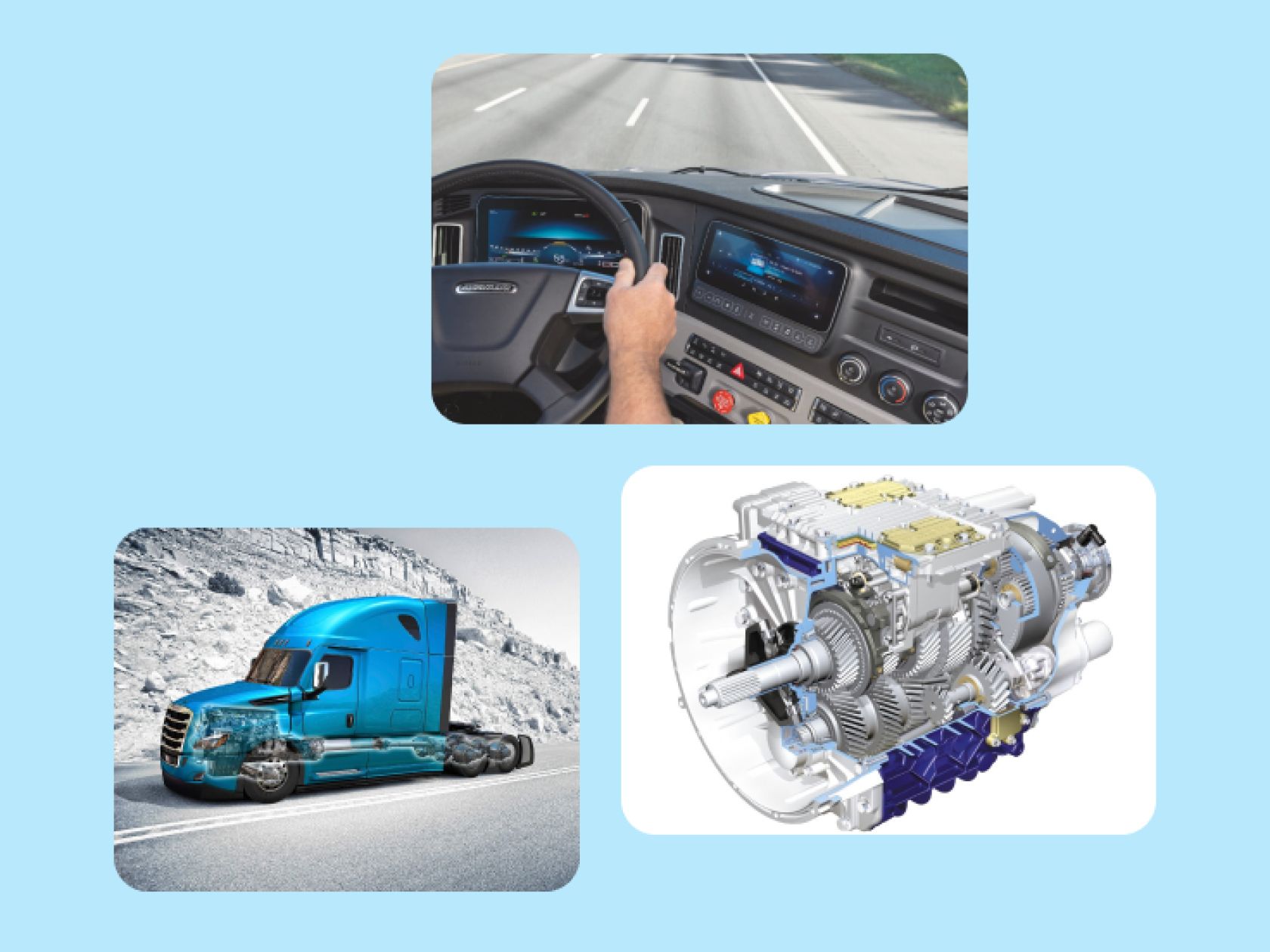 Disadvantages:
The categories into which their vehicles are placed are determined more by the length of the route than by the kind of load they transport. As opposed to medium and severe duty versions, trucks for on-highway use are Volvo's area of expertise.
They have a global reputation. Finding a mechanic who understands how to work on large trucks might be a little challenging, which may put off some truck drivers.
The Volvo semi-truck diesel engines can experience significant wear and build-up after traveling extremely far without stopping.
The filters need to be replaced periodically and are vital.
Replace the fan clutch roughly every 500,000 miles as one crucial maintenance piece of advice to prolong the life of your Volvo. The thermostat and temperature control of the truck depends on this component.
Advantages and Disadvantages of Freightliner
A firm with 75 years of truck manufacturing experience is Freightliner. They provide heavy-duty, medium-duty, and on-highway trucks that can tackle a variety of work grades.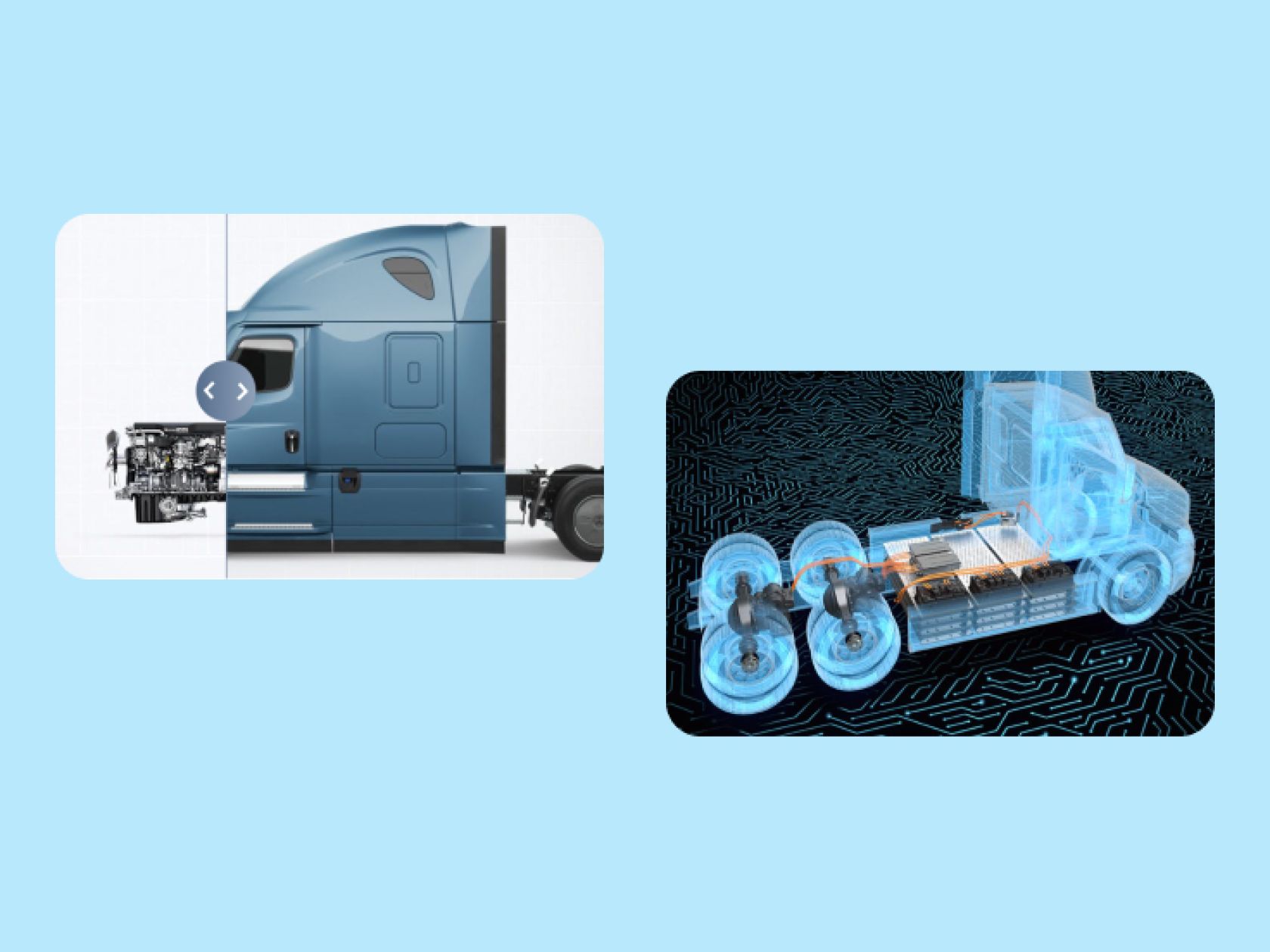 Advantages:
Freightliner offers day cab, sleeper cab, and crew cab options for on-highway use. Their Cascadia model is designed to transport a range of loads over short distances. All of the on-highway cab versions have been aerodynamically optimized so that the power generated by your engine is utilized as effectively as possible. These trucks can move you wherever you need to haul a heavy load thanks to their 350–600 horsepower range.
Freightliner''s Medium Duty vehicles are equipped to tow cargo that can be moved by tractors and trucks. They have been employed as ambulances and fire engines, and they can quickly transport you to your destination. Many firms utilize these vehicles for light to medium loads because of their unmatched adaptability. They are excellent small business vehicles because of their high efficiency and 200–350 horsepower capacity.
Freightliner's heavy-duty trucks are designed for the most difficult loads that are otherwise difficult to move. These lightweight trucks have an output of 280–300 horsepower and can nevertheless carry hefty loads.
Safety Options
Freightliner trucks go through a thorough testing process that includes both in-person and lab tests.
Options For Refuelling
Freightliner's alternative fuel of choice is natural gas. Natural gas fuels enable trucks to use less fuel and produce less carbon dioxide.
Choose our hybrid app development company and don't overpay
Contact us to get the most out of Hybrid App development!
Unique Qualities
Detroit Powertrain, a state-of-the-art system that coordinates the interaction of an automobile's engine, transmission, and axles, powers Freightliner trucks. To further safeguard drivers, Detroit also has radar put on the bumpers and a camera mounted on each truck's windshield. By reducing the amount of time Freightliner vehicles are down for maintenance, Detroit also increases uptime and makes them more cost-effective. When maintenance and repairs are required for their trucks, Freightliner is simple to contact because they have dealerships all across the US.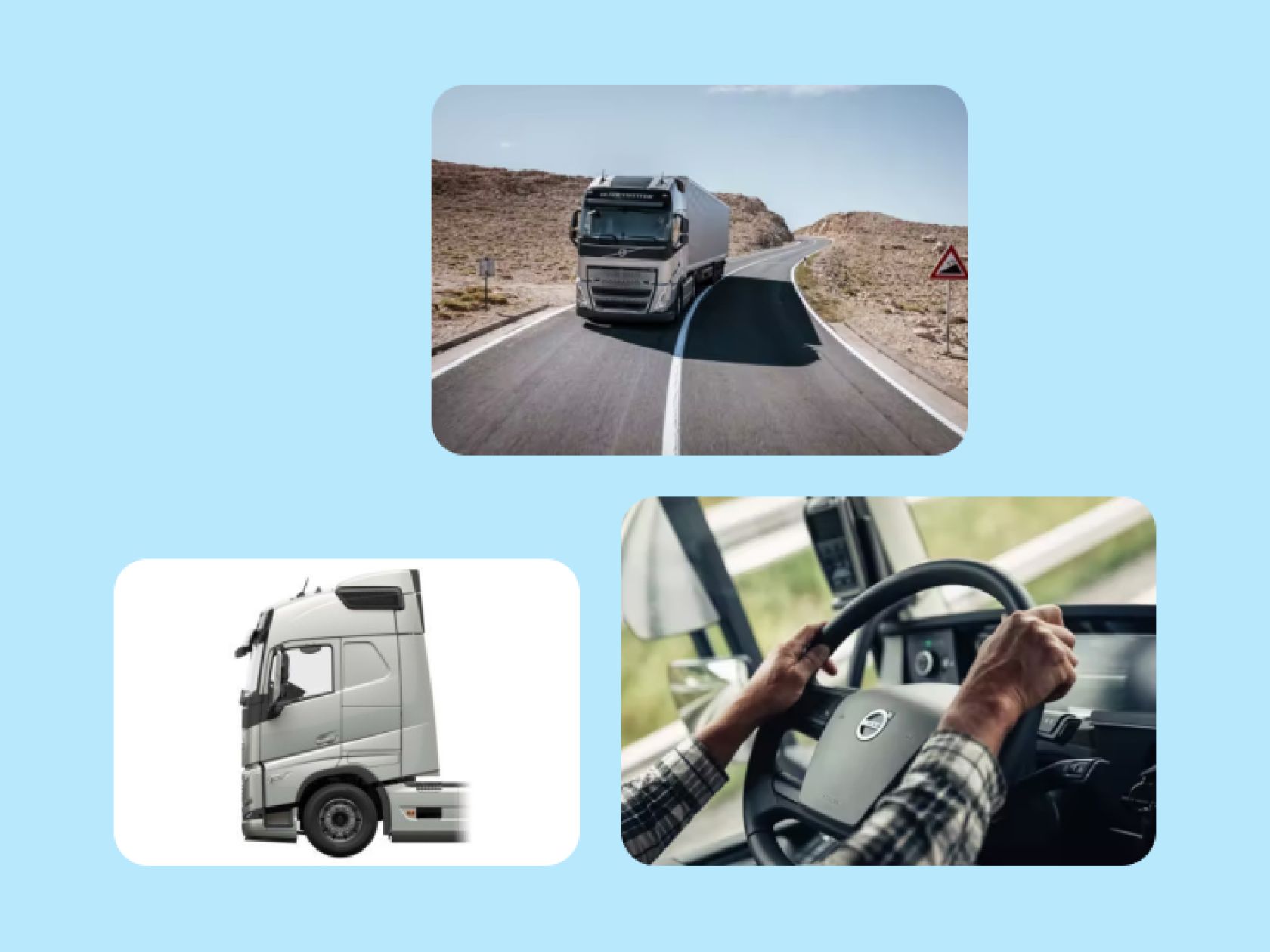 Disadvantages:
Freightliner's alternative fuel of choice is natural gas. Only the day cab and sleeper cab versions of their on-highway cars are eligible for it.
Even while diesel engines require more time to warm up, they offer higher mileage and are better for the truck's engine over long distances. However, if you don't give the truck enough time to warm up, it could get damaged and lose its ability to burn fuel efficiently.
Adding cetane boosters, which are similar to an octane booster in a gasoline car, as well as engine cleaners and other chemicals made to enhance engine performance, is another maintenance task that is advised to prolong the life of your truck.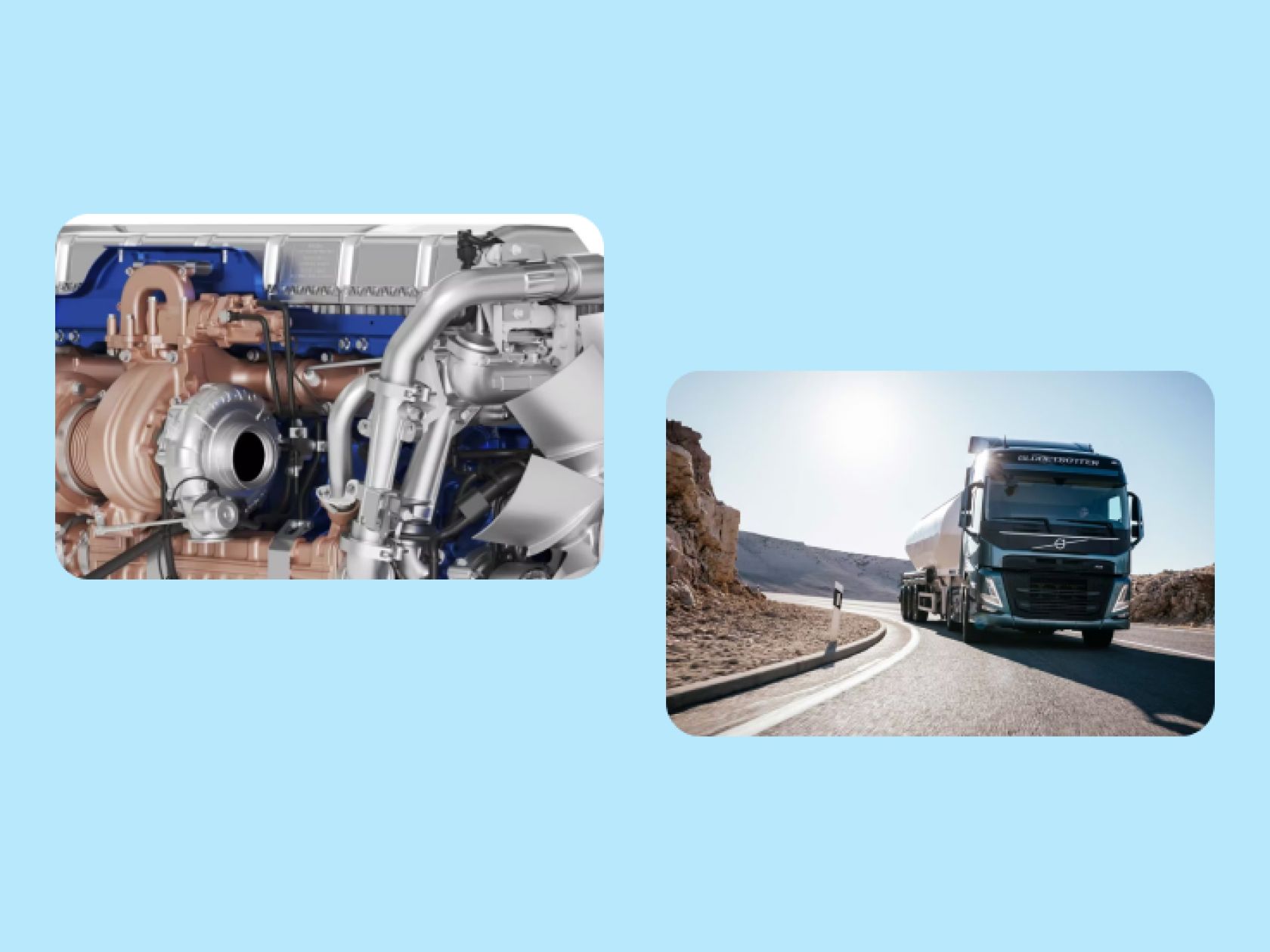 What do fleets prefer?
Below is a comparison example from ET Transport of the average of 5 Volvo's and 5 Freightliner's mileage, fuel efficiency, and downtime:
Mileage Driven:
The Volvo's total mileage driven was 532, 000 miles per year.
The Freightliner's total milage was 686, 000 miles per year.
Fuel Efficiency Comparison Between Volvo and Freightliner Indicated That:
Volvo had a yearly average of 7.48 miles per gallon.
Freightliner had a yearly average of 8.1 miles per gallon.
Fuel Consumption for the Year:
Volvo's average fuel consumption was $72, 192.
Freightliner's average fuel consumption was $66, 666.
A savings of $5525 per truck can be made in fuel consumption, indicating Freightliner is outperforming Volvo in fuel consumption.
This savings can add up significantly the larger your fleet is, 100 trucks can save over half a million dollars in fuel consumption on average.
Downtime Comparison:
Volvo truck parts are often not available, which can result in the truck being down for 7-12 days while a part is being sourced.
Freightliners do not have much downtime in Northern America as the parts are readily available within 24-48 hours.
Decision
Both Volvo and Freightliner offer a unique set of features that cater to different needs. Freightliner offers a wide range of cab sizes suitable for various tasks, while Volvo, a European manufacturer, is renowned for its driver amenities and easy-to-use transmissions.

Choosing the most reliable truck ultimately depends on your specific requirements and preferences. Some features might be unique to Volvo trucks, while others might only be found in Freightliner trucks. Therefore, it's crucial to identify which specific attributes are most important to you. With this approach, you will be able to find the perfect truck that will meet all of your needs.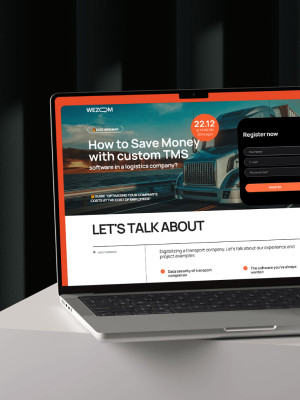 Free webinar!
Register for a webinar by WEZOM
How do you rate this article?