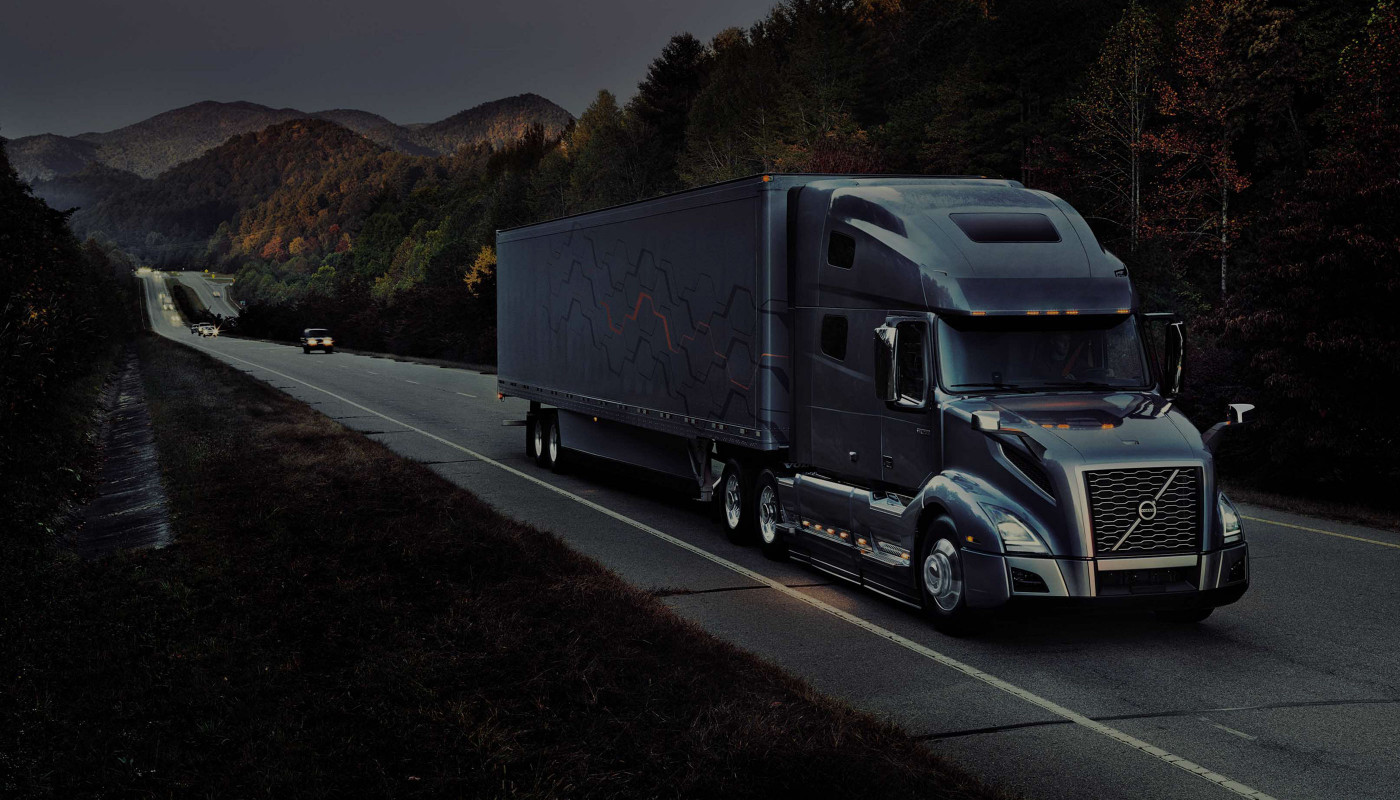 Dispatch and Shipment Management System
Plan and execute all your shipping processes to ensure their smooth functioning and improve efficiency.
WHAT IS SHIPMENT MANAGEMENT?
The core of any solid supply chain model is a well-coordinated movement of resources. Achieving cost-efficient transportation of goods requires implementing a system that automates logistics processes associated with navigating products, fleet, people, or any related business assets. Dispatch and shipment management systems come in handy to deal with such tasks.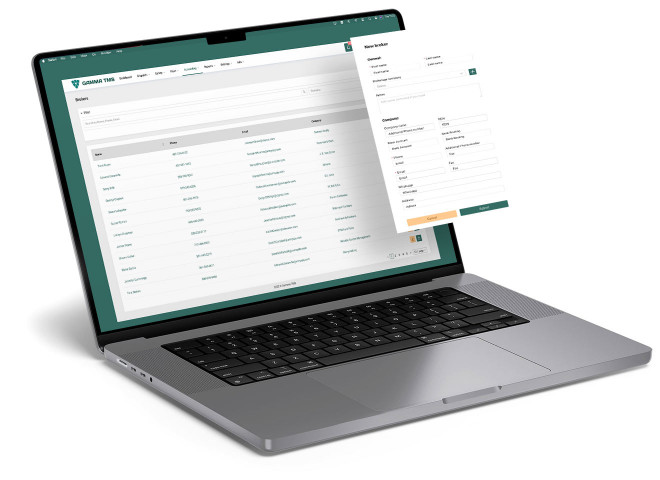 1. Transportation Control: Effortlessly manage your fleet in real-time.
The system allows precise and convenient control over your transportation processes. With integrated GPS tracking, you can see the movements of your assets on an interactive map. Whenever a driver picks up a load, approaches a location, or delivers an order, the system will capture the action and send a notification if needed.
2. Flexibility: Adapt quickly to changing requirements and optimize your operations.
Having access to all your transportation data in one place is essential to bringing maximum control over often unpredictable supply chain behavior. Any logistics document processing, reporting, communication, or order manipulating tasks could be carried out fast and efficiently.
3. Scheduling: Efficiently plan routes and schedules to enhance delivery performance.
Time estimation and planning are crucial when it comes to coordinating supply chain processes. The system will automatically determine the time frames for transportation with adjustments for refuels, stops, additional pickups, and other information you specify.
4. Communication: Stay connected and informed throughout the dispatch process.
For better communication, dispatch systems could be adapted to mobile platforms to ensure convenient usability for the drivers. All delivery-related conversations with drivers or dispatchers will be happening via text, comments, or over the phone within the system and stored for quality assurance purposes.
Features of our Dispatch Management System
Dispatch and Shipment management software will drastically improve the operational performance of your business. In general, a custom dispatch and shipment management software, you can expect to have the following features.
End-to-end driver and fleet visibility
It all depends on which areas you want the system to be focused on the most
Data centralization and unified control panel
Fleet organization features
The ability to add integrations, functionality, and scale the system to your needs
Call center management
Predictive data analytics and reporting tools and automated notifications for clients and management
Document management
Task-generating capabilities for drivers and employees
Task generation functionality
Automatic route planning for optimized deliveries
Vast route optimization capabilities
How we craft your solution
We take care of your projects with proven agile methods that are designed to get all stakeholders in alignment. Our workflow faster turnarounds to achieve even the most ambitious goals.
Project Evaluation
System and Functionality Specifications
UI/UX Design
Development
Testing
Deployment and Support
Preliminary work assessment: estimating the time and cost for the development.
Questions & Answers
Check out some of the most common questions asked by the clients
What is dispatch process?
The definition of dispatching is that it is the process of assigning vehicles or employees to customers. The meaning of dispatching implies that the clients are matched with vehicles according to the order of clients' calls. In trucking, the process of dispatching is focused on organizing freight movement and equipment.
What is the purpose of dispatch?
Dispatch management is the process of managing and monitoring deliveries and service calls. Dispatch management services allow connecting suppliers to customers. With the help of dispatch management systems, you can handle high customer expectations and provide excellent service that is essential for the success of your business performance.
What is dispatch efficiency?
The efficiency of dispatch procedures depends on how effectively the clients' needs are covered with the availability of workers. The whole success of this process also depends on how well the field service appointments are scheduled. Truck dispatching tips can help you make your procedures efficient and get the result you need. If you follow dispatching tips properly and organize the work correctly, your dispatching process will meet all the expectations of the customers.
Efficient Shipment Dispatch Management Services
Experience efficient and reliable shipment dispatch management services that simplify your supply chain processes. Our dedicated team of professionals works closely with you to understand your specific requirements and provide tailored solutions that meet your needs precisely.
Harnessing advanced technology and industry best practices, we ensure real-time dispatch management to guarantee timely deliveries. Our comprehensive services encompass shipment tracking, monitoring, inventory management, customs clearance, and freight forwarding.
Whether you require local or international dispatch, leave it to us. With our extensive network of partners and carriers, we offer competitive rates and efficient delivery options. We recognize the significance of prompt and secure dispatch, and we strive to deliver the highest level of service to our clients.
At Wezom, we are committed to providing personalized, reliable, and cost-effective shipment dispatch management solutions. Contact us today to discover more about our services and how we can drive your business towards success.
Enhance your dispatch operations with our real-time fleet management, planning routing, and dispatch management software. Accessible through our user-friendly mobile app, our solution is designed to maximize customer satisfaction by optimizing travel time, mile delivery, and delivery schedules and routes. Trust us to simplify your shipment dispatch management and elevate your business efficiency.