In order to understand how such a complex field as long-haul trucking works and to have deep knowledge of this type of transportation service, you need to have a look at what it consists of and what is the algorithm of its work. Long-haul trucking, or over-the-road trucking, is an important part of the transportation business and if you are interested in this type of service, you need to know its different aspects.
Such a service as long-haul trucking requires careful planning, a lot of effort, and investment. However, this is a unique type of transportation service that allows you to transport heavy cargo over long distances and do it efficiently. This is not an easy job, but it can be highly efficient and provides drivers with substantial bonuses.
In the following article, we will look at long-haul trucking, what are its advantages and what challenges it involves for professionals. You will be able to know this type of transportation in detail and understand what is an average salary of a long-haul truck driver, and what bonuses they get.
What Is Long-Haul Trucking?
Generally speaking, long-haul trucking refers to the type of long-distance transportation that is carried out with the help of commercial trucks. Usually, the distance from the original location is 250 miles or more, and the cargo is much heavier than in short-haul trucking. Long-haul can be referred to as over-the-road, or OTR trucking. When it comes to difficulties, it requires carefully considering legal matters that refer to careful cargo handling.
Long-haul trucking may be quite hard and exhausting, so drivers need to be prepared for it. Also, it's hard to find other types of trucking that can cover thousands of miles in a year. In addition, drivers have to cross the borders of various states, and some even cross the border of the country and transport goods into Mexico. Of course, not everyone is ready to take on such a job, but it has its own advantages and bonuses. Next, we'll look at some of them in detail.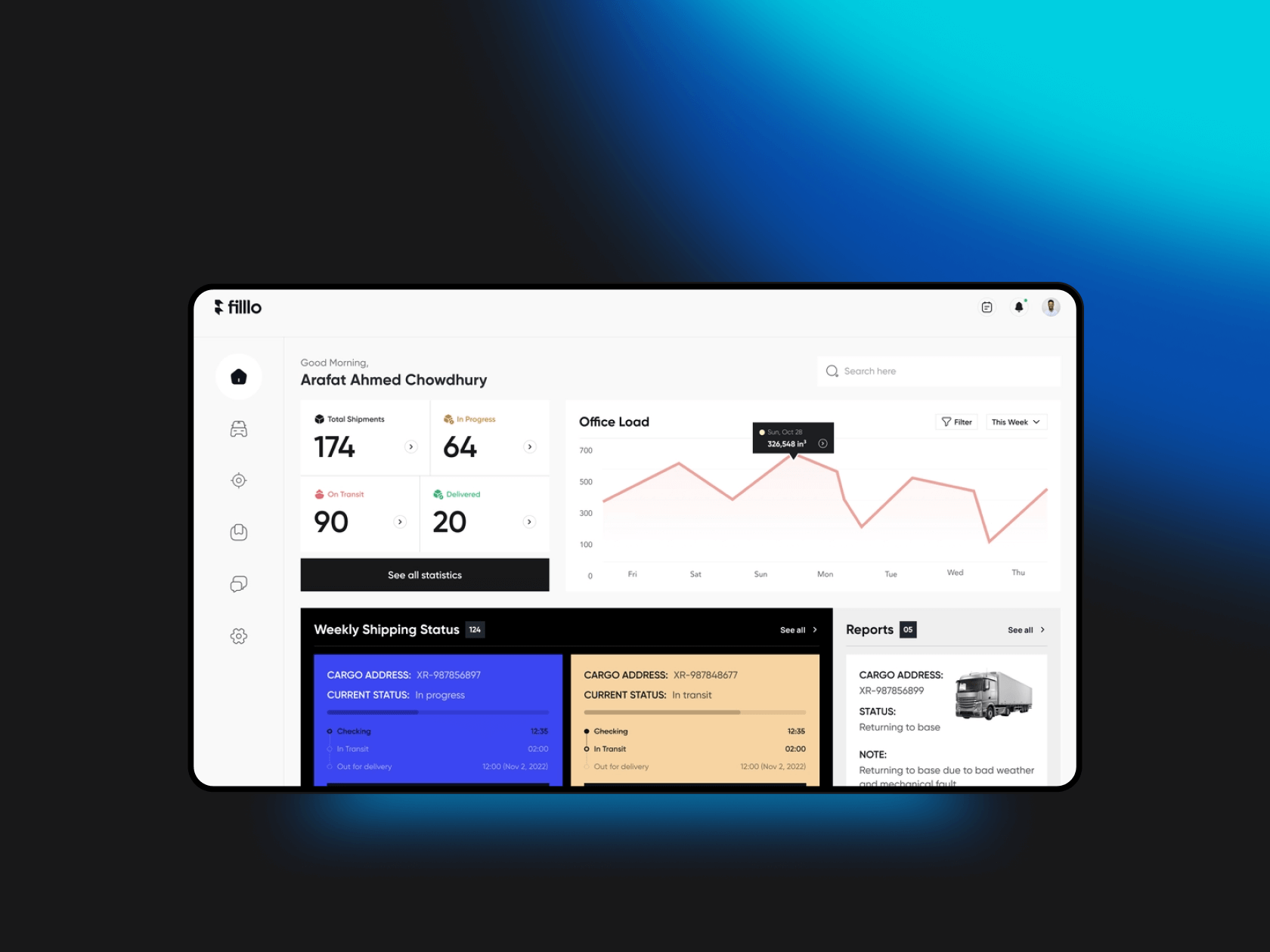 Long-Haul vs. Short-Haul Trucking
Short-haul trucking mainly refers to familiar locations and driving on city streets. At the same time, long-haul trucking with commercial trucks is a type of transportation that involves crossing state borders and covering thousands of miles. The conditions have significant differences, and long-haul trucking also involves certain risks for companies.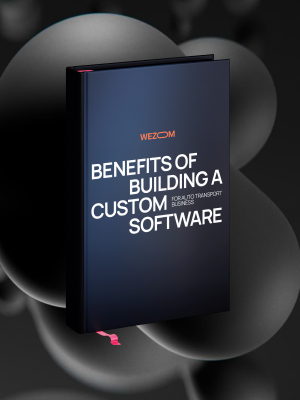 Benefits of Building a Custom Software for
Auto Transport Business
Custom software for transport and logistics is an efficient and innovative solution that can improve your company in many ways.
Despite the fact that the length of the path and the severity of the cargo affect other transportation parameters, first of all, these are two totally different types of transportation services. Although they may seem alike, some of the aspects are crucial. They include:
Long haul trucking usually covers a much longer distance;
the Operating and Equipment costs in long-haul trucks are generally higher;
when it comes to regulations and laws, it is an important factor in long-haul trucking as the distance includes crossing several states;
in long-haul trucking, expenses, especially on-the-road ones, can be way higher.
In general, long-haul trucking has certain peculiarities that need to be carefully considered. Otherwise, you may find yourself in a situation of violation of the laws of some states, or suffer unexpected financial risks.
In any type of transportation, It is important to take into account legal matters. However, since in the US different states have different laws, you need to be prepared for dealing with different issues when crossing state borders. In this case, the company and the driver are responsible for crossing the borders smoothly.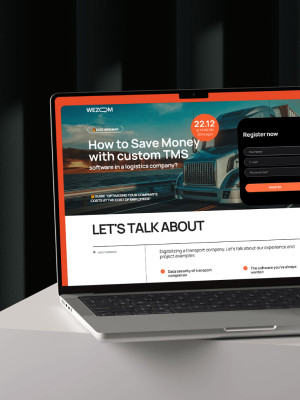 Free webinar!
Register for a webinar by WEZOM
How Does Long-Haul Trucking Work?
Basically, the work of long-haul trucking concerns the transportation of sufficiently heavy loads with the help of large trucks over long distances. Since such trucks move loads across the country, the distance may be very long and reach thousands of miles per year. Usually, the distance is over 250 miles from the location of the truck. Highways are the usual type of road for long-haul trucking.
One of the important features of long-haul trucking is that it requires very careful planning, logistical operations, and administration. Long-term transportation of heavy loads is a task that cannot be easily organized. Everything needed must be ready at the right moment, and all operations must go according to plan. Careful logistics and travel planning will save you from possible problems.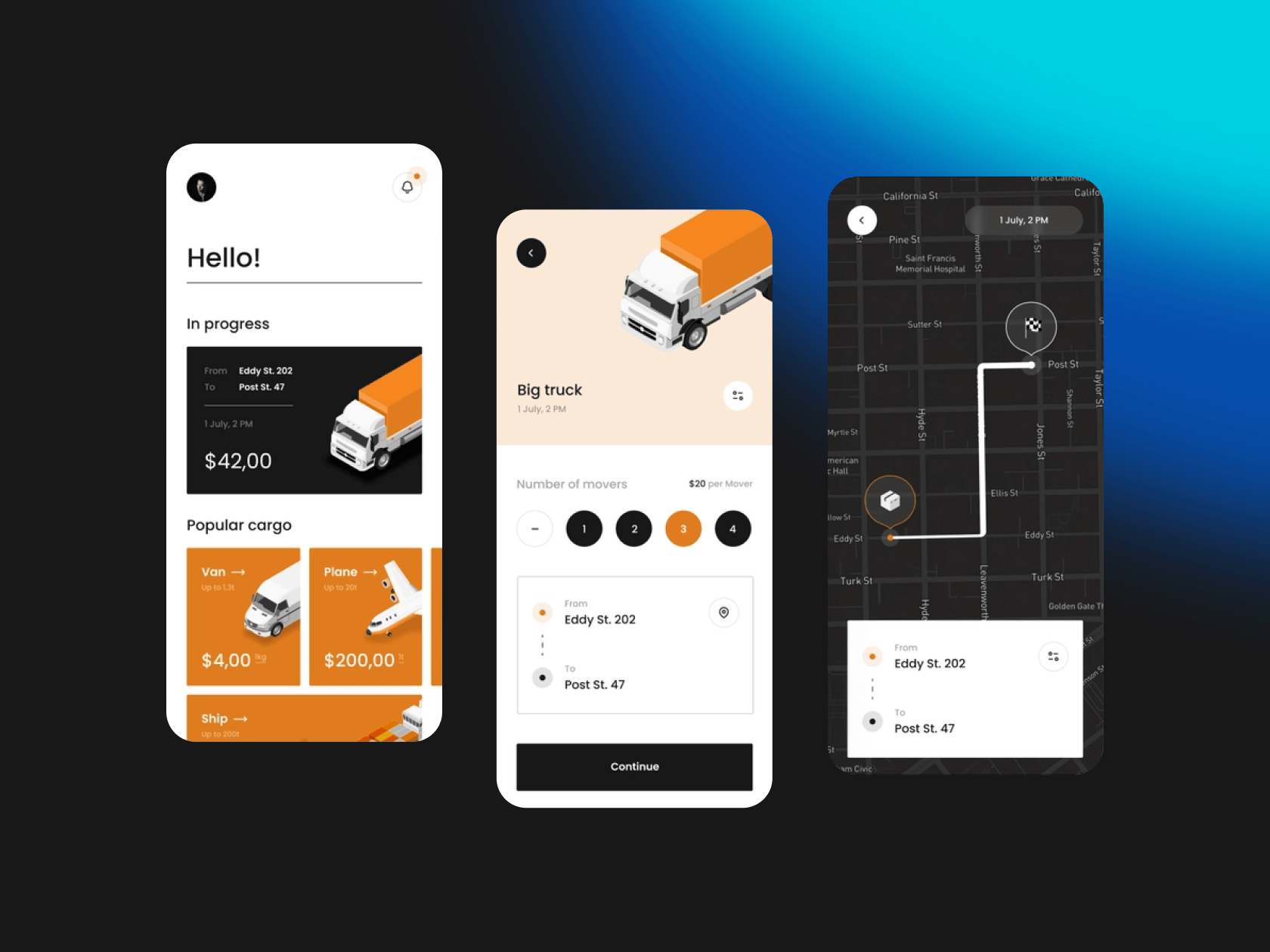 Besides that, long-haul trucking requires understanding and consideration of various rules and regulations of different states. This is a necessity as drivers transport cargo across different territories. When it comes to financing, long-haul trucking can make you consider your finances more carefully as equipment costs can be significantly higher than for other types of transportation. In addition to that, regular vehicle maintenance also requires investments.
What Is the Average Long-Haul Truck Driver Salary?
The salary of a long-haul driver can vary depending on a number of factors. Mostly, it is experience and working conditions that play an important role, but on average, drivers in the United States receive over $60,000 per year. For younger drivers with little experience, this figure can be half as much, and drivers with a large herd can earn upwards of $95,000 a year.
Thus, in the constantly changing and unstable business realities, you can stay in this profession for a long time and receive a pretty high income. This is a pretty good option to feel more secure in terms of employment. So, if you have high stamina and are willing to take the job seriously, long-haul trucking can give you a lot of bonuses.
What Are the Benefits of Long-Haul Trucking?
Long-haul trucking has a range of advantages for transportation companies, as well as for drivers. One of the most important advantages of such work for drivers is stability. Long-haul trucking is challenging, but it is a stable job with such an income that allows you to feel safe in the business reality affected by the pandemic. High income makes this job quite a good option as all your efforts will be rewarded. Over time, by gaining experience, you can increase your income by doing the same tasks.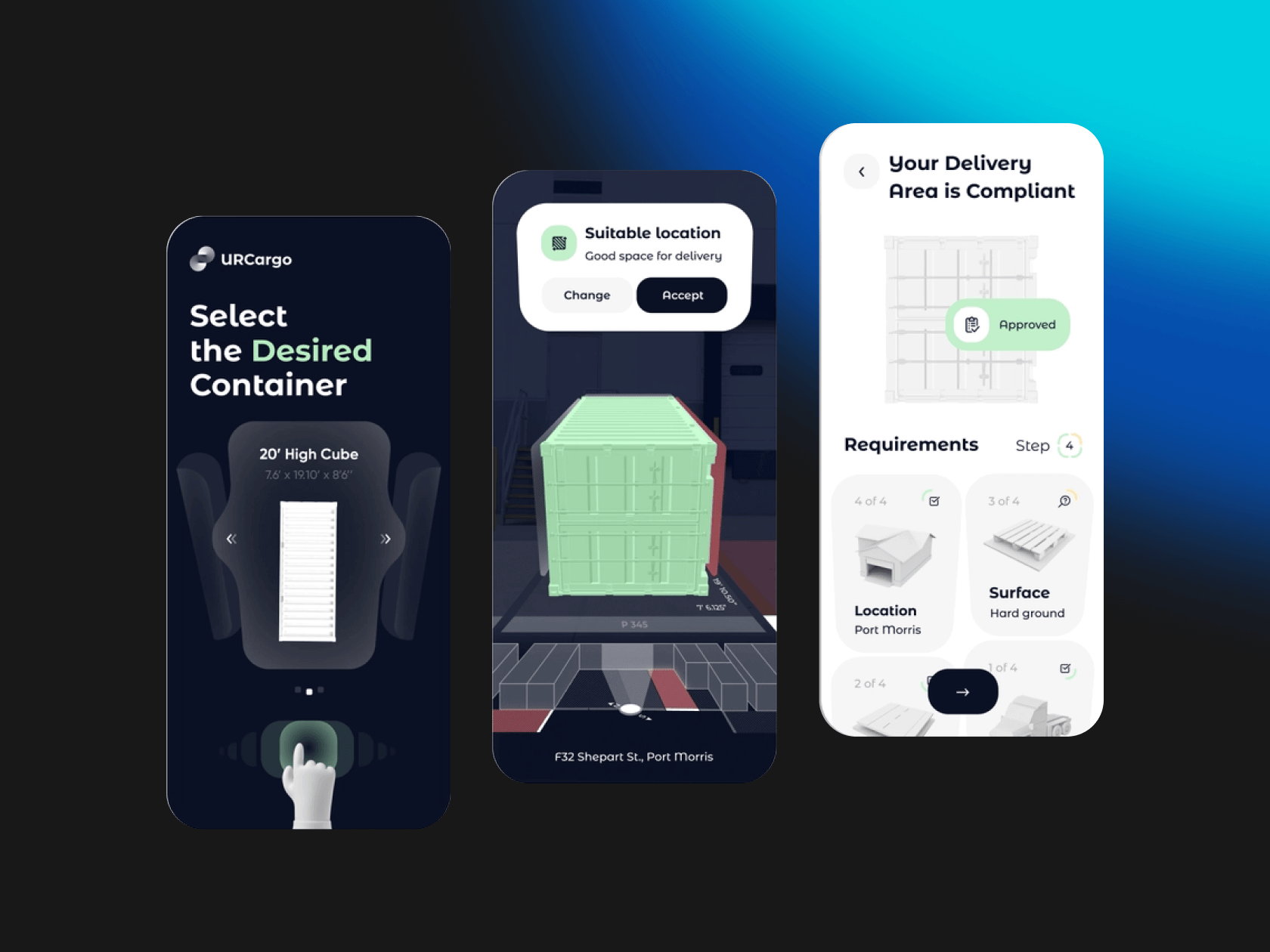 Also, flexibility makes this job much more desirable. Unlike working with a strict schedule, having flexible hours of work is much easier for people who are good at time management. This is a job that allows you absolute schedule flexibility, and this is important as you are free to decide how to use your time effectively. Carrier companies are loyal to the schedule of drivers, and they can choose the time when it is best for them to work.
At the same time, flexible working hours may cause some difficulties for drivers. It all depends on how well you are able to manage your time. If you are used to a flexible schedule, there will be no problem, but if you generally prefer a strict work schedule, it will be difficult for you to work with flexible deadlines. This aspect requires an individual choice.
Stable Income and Health Insurance
Another substantial benefit of long-haul trucking for drivers is that the level of income is constant and high enough, and you do not need to do anything extra to raise your salary - income will become higher as your experience grows. Despite the fact that long-haul trucking may be challenging, drivers' salaries are high and this compensates for hours of work. There is also an opportunity to earn additional bonuses that can help you during times of instability. A stable job coupled with a good salary and low entry requirements makes long-haul trucking a secure and profitable job option for drivers who want to find an occupation for a long time.
Besides that, long-haul trucking offers you a range of additional bonuses. For example, this is an opportunity to travel a lot, and to make money on it. Some of the locations are famous for their beautiful natural environment, so it will be pleasing to work in such conditions. The job can also be attractive because the company can provide you with health or dental insurance and paid vacations so you can spend time with loved ones.
What Are the Challenges of Long-Haul Trucking?
Given the conditions of transportation, companies that engage in long-haul trucking face different challenges, especially those related to finance and law. Transportation requires traveling a serious distance, and the weight of the cargo is usually heavier. As a result, fuel costs are usually higher, and overall expenses may be surprising. Another major issue that long-haul trucking professionals have to deal with is market fragmentation, and the majority of companies are driven by their own interests. This creates inefficiency and not everyone has equal opportunities.
For drivers, a factor that can lead to discomfort or even risks is that the driver's work in such conditions is very tiring and requires a good deal of effort. Additional factors of discomfort are the constant need for vehicle maintenance, high fuel costs, financial risks, and long periods of work. Not all drivers have the same endurance, so not everyone is ready to take on such a responsibility.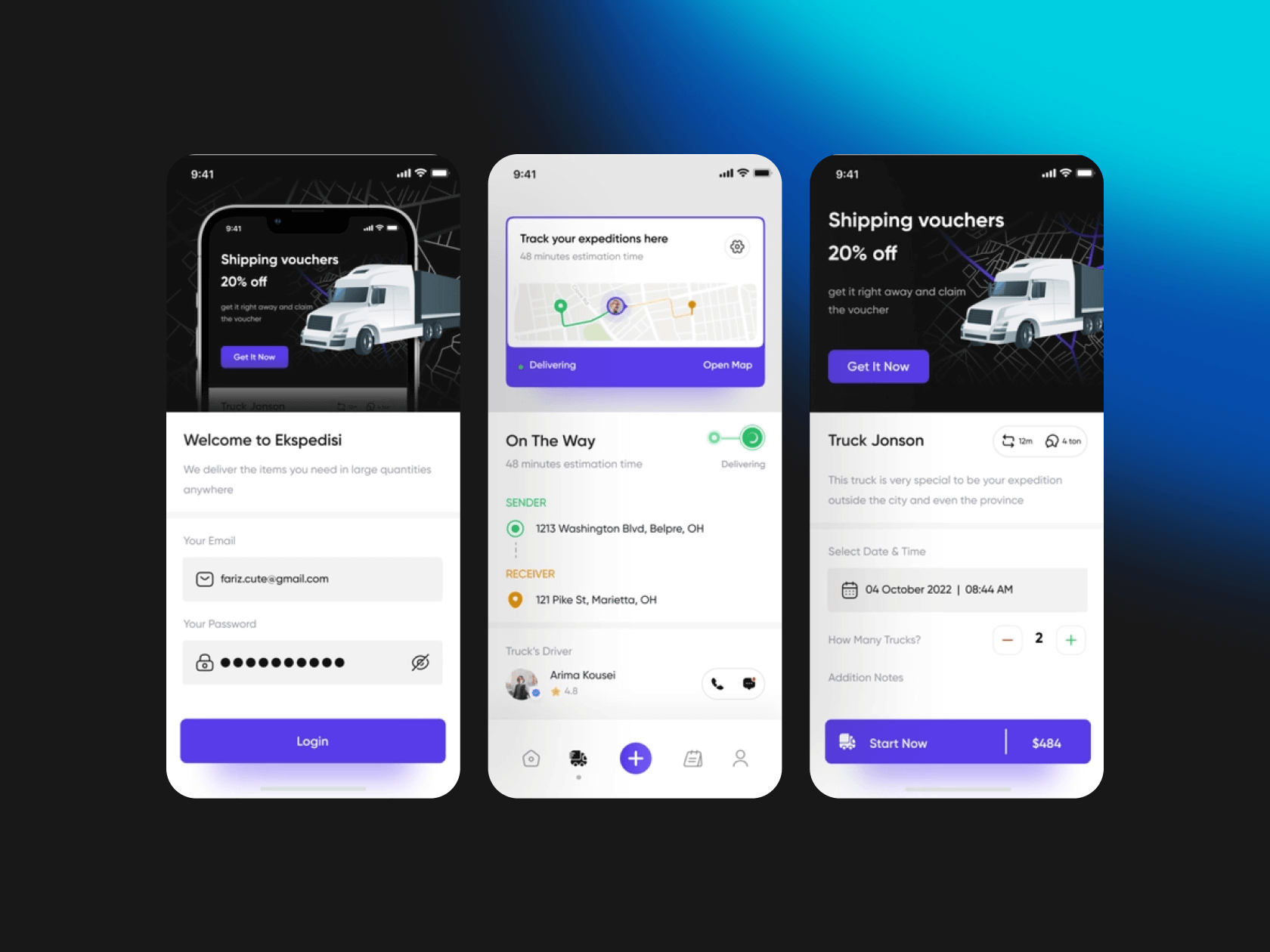 Conclusion
Long-haul trucking is an important and impactful field of transportation. Despite it being mostly known for the long destinations the drivers need to travel to, it is also about responsibility, long [periods of time on the road, and different types of cargo. Such services are needed by many and can be of great help to other companies, especially in circumstances when no one else will be transporting a heavy load over a long distance.
If you are interested in becoming a professional long-haul driver, prepare for the fact that the job will require many specific skills from you that will allow you to spend hours on long trips, such as stamina, the ability to concentrate, and the ability to adapt to the circumstances and overcome difficulties on the road.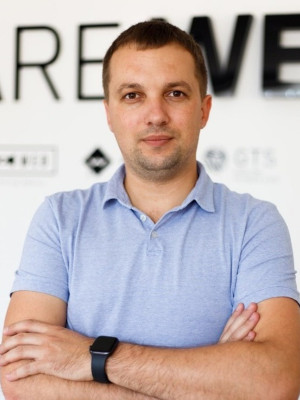 Are you interested in long-haul trucking? Let's discuss!
Long-haul trucking requires careful planning, a lot of effort, and investment. This is not an easy job, but it can be highly efficient and provides drivers with substantial bonuses, isn't it?
How do you rate this article?