One of the most important aspects of running an auto transport company is keeping up with the latest technology. Not because of a trend, but because of business challenges that technologies can resolve. From driver management to vehicle tracking, there are many aspects of this industry that are dependent on software development. Transport companies can optimize multiple processes and reduce expenses with the right solutions for each particular need. Like auto car hauling, auto loads, transport dispatch software, just to name a few.
What Is Auto Transport Software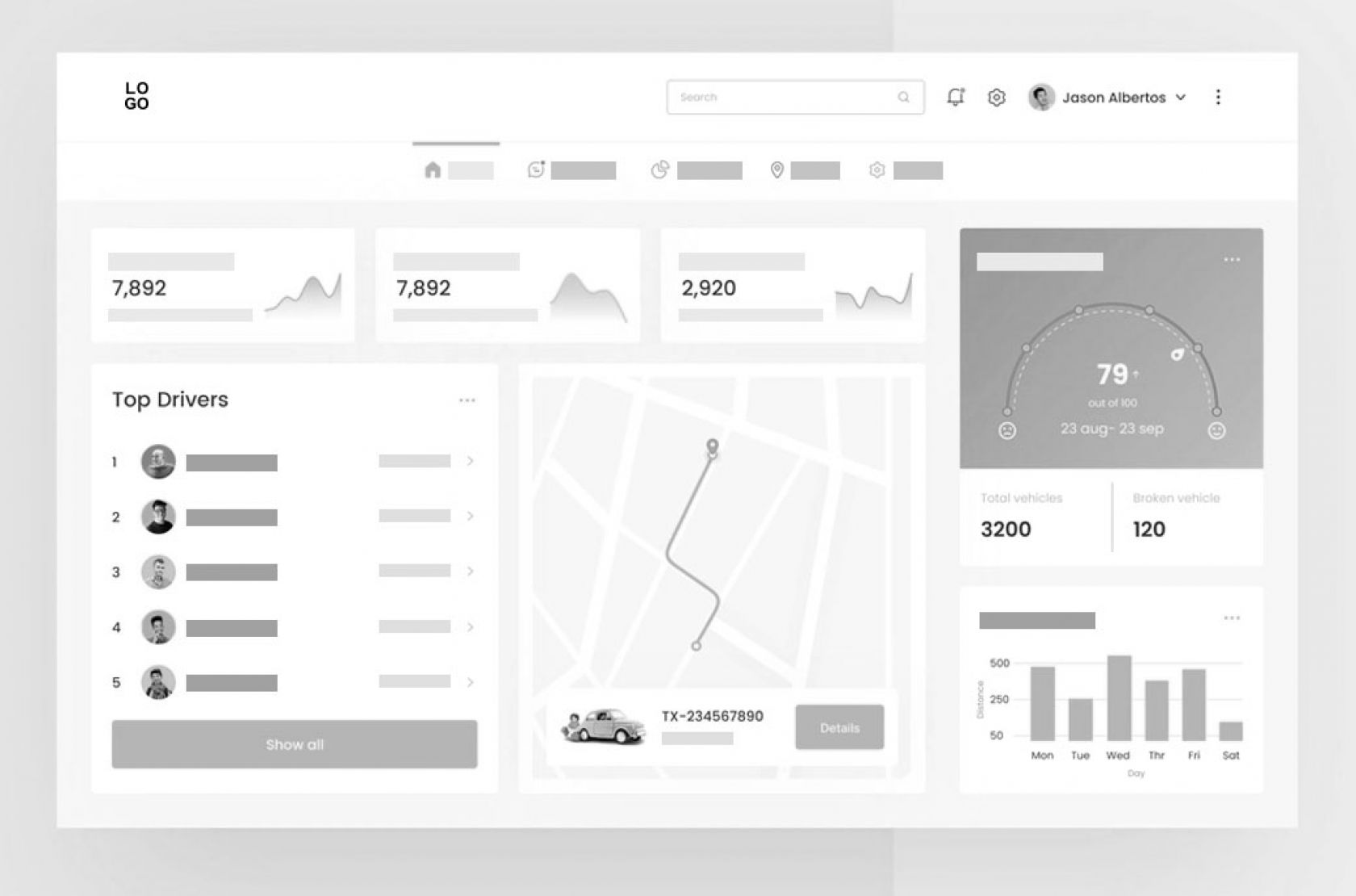 But first, what exactly is auto transport software?
Auto transport software is a broad term that can unite several tech solutions for transportation and logistic business. Among the others, the term is often used in car hauling apps and software.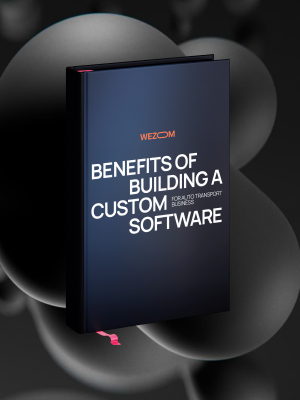 Benefits of Building a Custom Software for
Auto Transport Business
Custom software for transport and logistics is an efficient and innovative solution that can improve your company in many ways.
The size and scope of auto transport software are highly variable. It can range from a single tool dedicated to one particular issue to a versatile platform combining several logistic units and solving a few business solutions. This article elaborates on the most common types of auto transport software and showcases their direct purpose.
Types of Software for Auto Transport Companies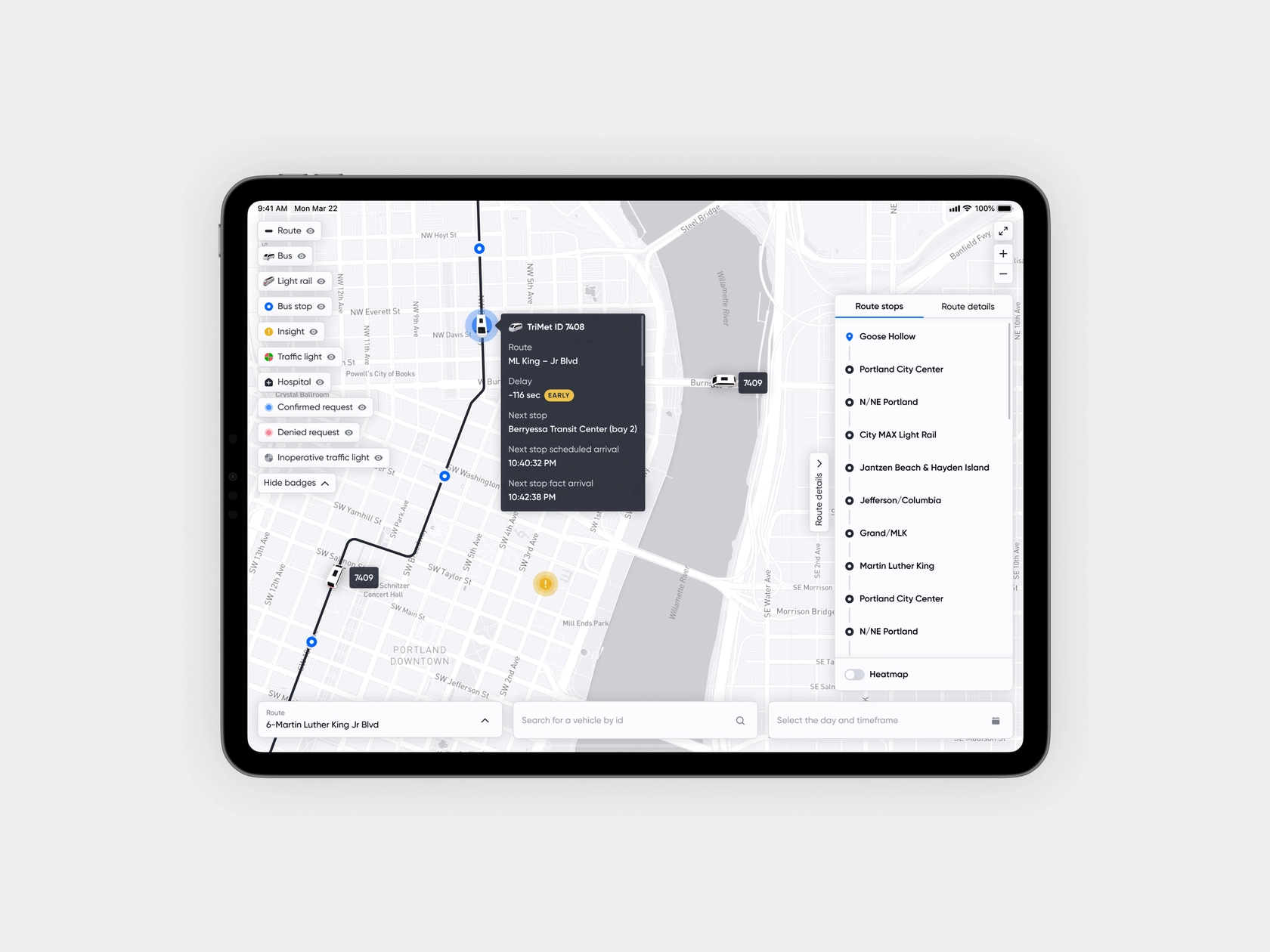 Transportation Management System
Transportation management systems are one of the most important systems in the logistics business, playing an important role in every aspect including product purchase, supply chain planning, inventory, order management, and more. Not only logistics companies, but also manufacturers, distributors, and retail companies rely on TMS to automate business operations when it comes to planning procurement and delivery.
In the planning stage, TMS is indispensable in determining the most economical and efficient carrier and mode of shipment. Depending on such factors as fuel costs, driver costs, and maintenance costs TMS makes calculations for the whole route and updates it automatically, should any changes in price or time occur. At every stage of the supply chain, TMS provides companies with a clear picture of the entire supply chain, including information on trade, tariffs, possible customs delays, and their consequences.
Further, TMS ensures necessary functionality for the full-cycle cargo execution: distributes and tracks cargo, maintains contact with carriers, drivers, shippers throughout the whole delivery period, documents and tracks shipments, enables sending notification to contractors, checks, and verifies freight bills for accuracy, etc.
Besides implementing their primary purpose, modern TMSs make a step further by providing tools to measure and track shipment performance, displaying relevant data in real-time, collecting analytics, and compiling reports.
Customer Relationship Management System
Like many others, transportation and logistics companies couldn't manage customer relations without a dedicated tech solution. And while the market is saturated with CRM platforms, the auto transport segment is looking for a customized solution that will be set for their daily operations. With this in mind, organizations operating within logistics, prefer solutions from tech providers with expertise in auto transport software development.
Logistics CRM automates a bunch of customer operations within several company departments, particularly marketing, sales, customer care, etc. It synchronizes customer communication through different channels, keeps track of customers' life cycles, and stores all customer data and contracts. It contains prebuilt workflows that transportation companies often use — thus staff spend less time setting CRM for themselves. They could just choose a workflow for a business goal and start filling in the data in tabs.
To enhance productivity and streamline workflows, today's CRM supports a diverse range of automation, like quotes & proposals, reports creation, route cost calculation, route optimization for risk management, updating cargo statuses, etc.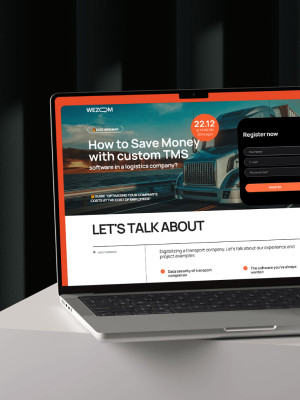 Free webinar!
Register for a webinar by WEZOM
Enterprise Resource Planning System
Enterprise resource planning systems are all-in-one solutions to integrate and manage all business processes within one platform. It goes beyond TMS and CRM that addresses the issues of particular areas of business: planning and execution of cargo in the first case and customer relations in the second.
Enterprise resource planning system is a type of software used to handle day-to-day operations such as procurement, supply chain operations, transportation, and shipping management, risk management and compliance, accounting and finances, customer relations, and human resources. Due to its multi-module architecture, ERP often consists of several modules integrated within a single platform. In other words, it is a whole suite for a company to manage all business operations.
How Developing Custom Software Benefits Auto Transport Companies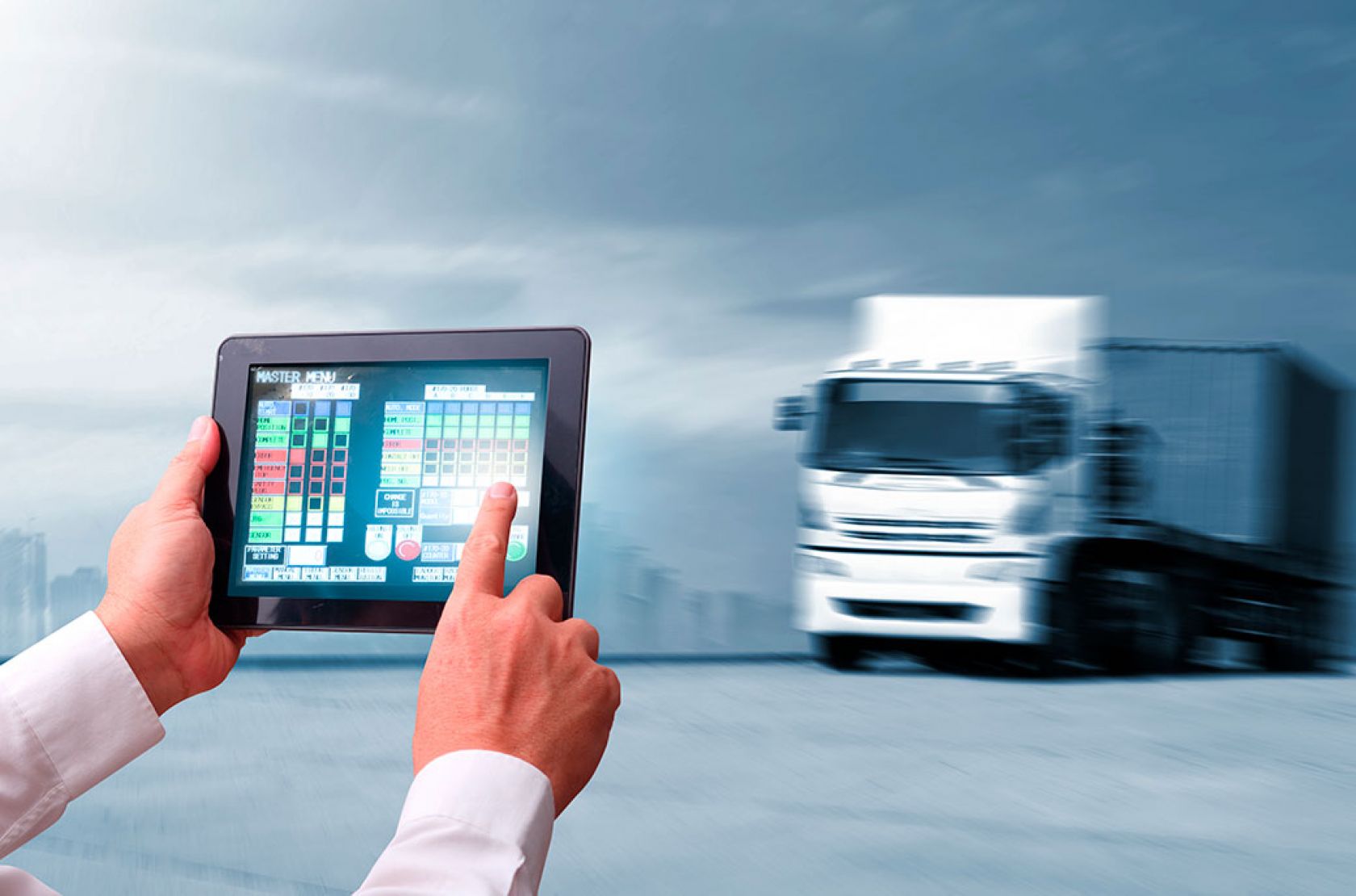 One of the most important aspects of running an auto transport company is ensuring smooth and efficient operations. It can be difficult for transportation providers to stay on top while handling multiple vehicle shipments. To provide high-quality service and increase revenues from expeditions, many companies look into implementing custom software for their business. Read on to learn about the benefits custom software offers when it comes to improving efficiency, increasing customer satisfaction, saving time, and more.
Data Centralization
Around the world, logistics enterprises use solutions like TMS and ERP to centralize and store all their data in a single place. Instead of using multiple providers companies prefer to have a custom solution from a tech provider with expertise in logistics, which absorbs data across all work areas and seamlessly integrates between business processes. This approach eliminates the risk of missing data or some disparity in reports, which can be a result of several software solutions interpreting the same data. Additionally, a centralized tool from one developer guarantees proper support service as it is the same vendor who knows the system from A to Z.
Shipping Time
An obvious, yet very important element of logistics operations is the calculation of shipping time. TMS and ERP systems equip businesses with tools for better planning of a delivery time, choosing the best routes, and tracking that the delivery is proceeding as planned. Integrated with fleet management, the system will monitor the entire period from procurement to the final disposal.
Vehicle Inspection Module
Before a vehicle is sent over, the contractor company must ensure that a vehicle is properly maintained and could be sent for dispatch. The inspections can often be needed not only before a dispatch but also along the route to ensure drivers' safety and on-time cargo delivery. All together this imposes certain complications for companies to provide conditions for inspections and for drivers to ensure execution while being on the road.
Luckily there is a solution. Developed for this purpose, the vehicle inspection module can streamline the entire inspection process. Several integrated modules are responsible for designing custom checklists for inspections and enabling drivers to conduct inspections on mobile devices from almost anywhere while reporting in real-time. In cases of unexpected breakage, drivers can place immediate orders for vehicles maintenance and receive notifications when a vehicle is fixed.
Data Analytics and Reporting
Serving as a one-stop source for all logistics operations, auto transport software collects and stores versatile data about every cycle of cargo execution, customer lifetime value, detailed overview of delivery expenses, average time spent in expeditions, number of incidents, supply chain efficiency, etc. There are dozens of metrics to monitor in the logistics business. With deep data analytics and reporting, companies can easily sort through volumes of data to get a 360° view of logistics, inventory, and warehouse operations.
Custom Roles
More than any other business, the logistic business is closely associated with customs regulations. For cargo to go through customs, companies need to prepare all necessary documents and always keep an eye on any regulation changes. Transportation management systems take over the entire planning of cargo delivery through customs control. Storing all custom, trade, and tariffs data, it drafts the plan with a full checklist of waybills and other documents.
Integrations
The advantage of custom solutions is that companies can always conduct a needed integration. Auto transport software development is a flexible process that aims at creating systems with multiple modules. You could easily integrate with any other logistics software, including fleet management, car transport app, warehouse & inventory management, documentation tracking, stock control, accounting apps, or any other custom tool.
Finding The Right People for Auto Transport Software Development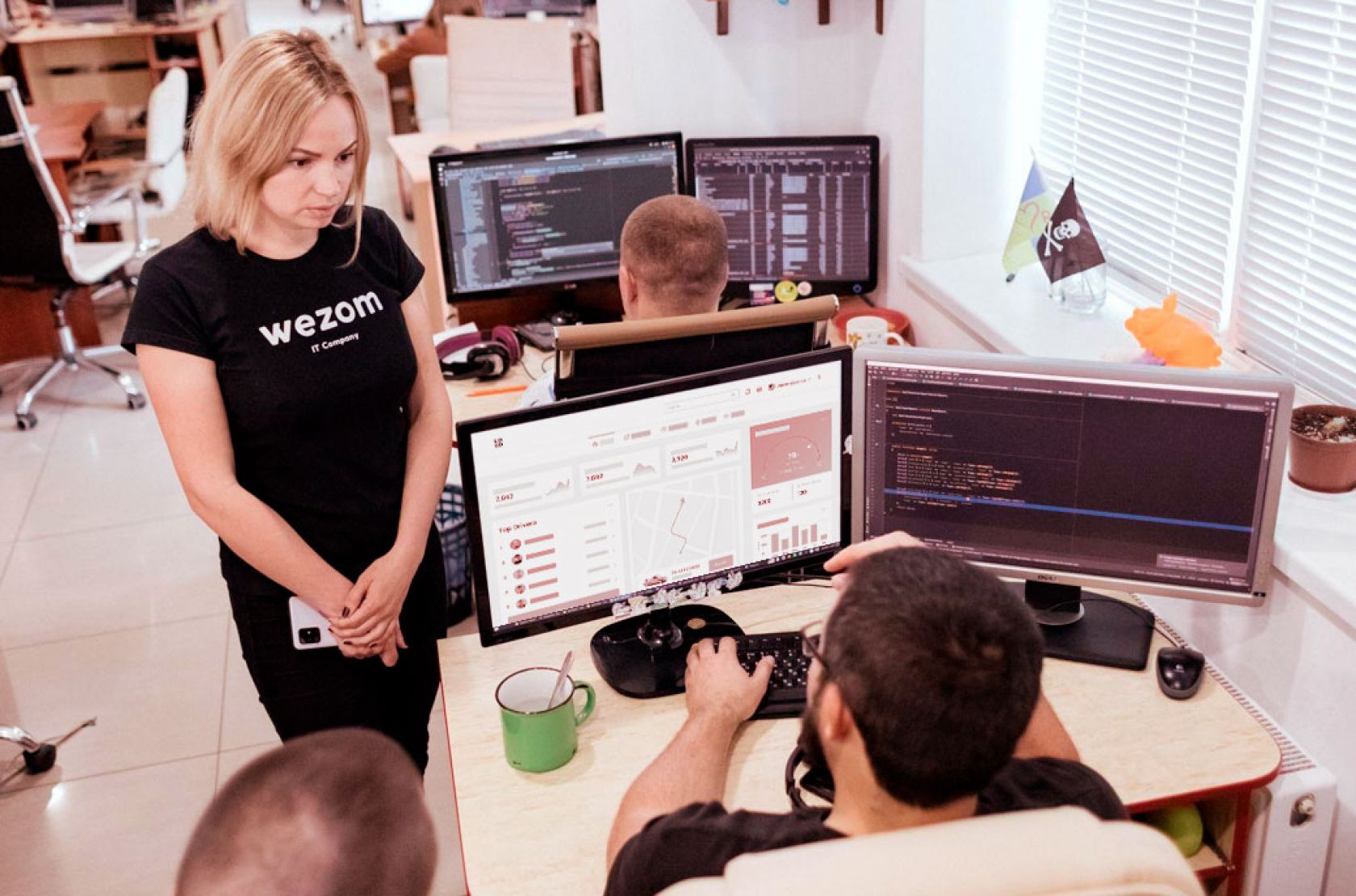 Finding the right developer for auto transport software development is key for getting the features that you want at an affordable price. When it comes to developing auto transport software, many factors can impact how successful your project will be. One of the most important things to keep in mind when evaluating a software company is its track record. What have they done in the past? Have they delivered on their promises? Are they experts in the field? And, most importantly, do they have experience with the specific type of software you need?
Another popular question after expertise is whether companies should go for ready-made SaaS solutions or prefer a tailored for their business, custom-made solution. There is no quick answer, but as the tendency shows, more and more companies in the growth stage seek custom software development. And it turns out to be one of the main factors of the following rapid scale.
At Wezom, we help enterprises around the world get back on track with their operations by providing valuable and comprehensive logistics services, transportation, and supply chain management. We design and build powerful TMS, CRM, E-Commerce, and ERP systems for desktop, iOS, and Android platforms. Our apps have proven to optimize businesses' operational performance and reduce total expenses.
Are you looking for a solution to automate your logistics operations and increase overall revenue? Tell us a few words about your software needs and we will tell you how we can help.
How do you rate this article?