We have already discussed what are ERP and how this software helps companies to perform more effective planning of the resources of an enterprise and generally optimize professional and internal business processes.
Today, we will also explore this topic deeper, and tell you what are SaaS ERP systems, what are its main benefits and disadvantages, and whether it fits into your unique business model. We guarantee you it will be fun!
What Is SaaS?
SaaS stands for "software as a service" and refers to a model in which software can be provided. It implies that software solutions are located on remote services and are available through the Internet by subscription or pay-per-use.
SaaS ERP is a type of software solution that is used for planning enterprise resources and works on the servers of the provider or cloud provider. SaaS ERP is provided as a service via the Internet.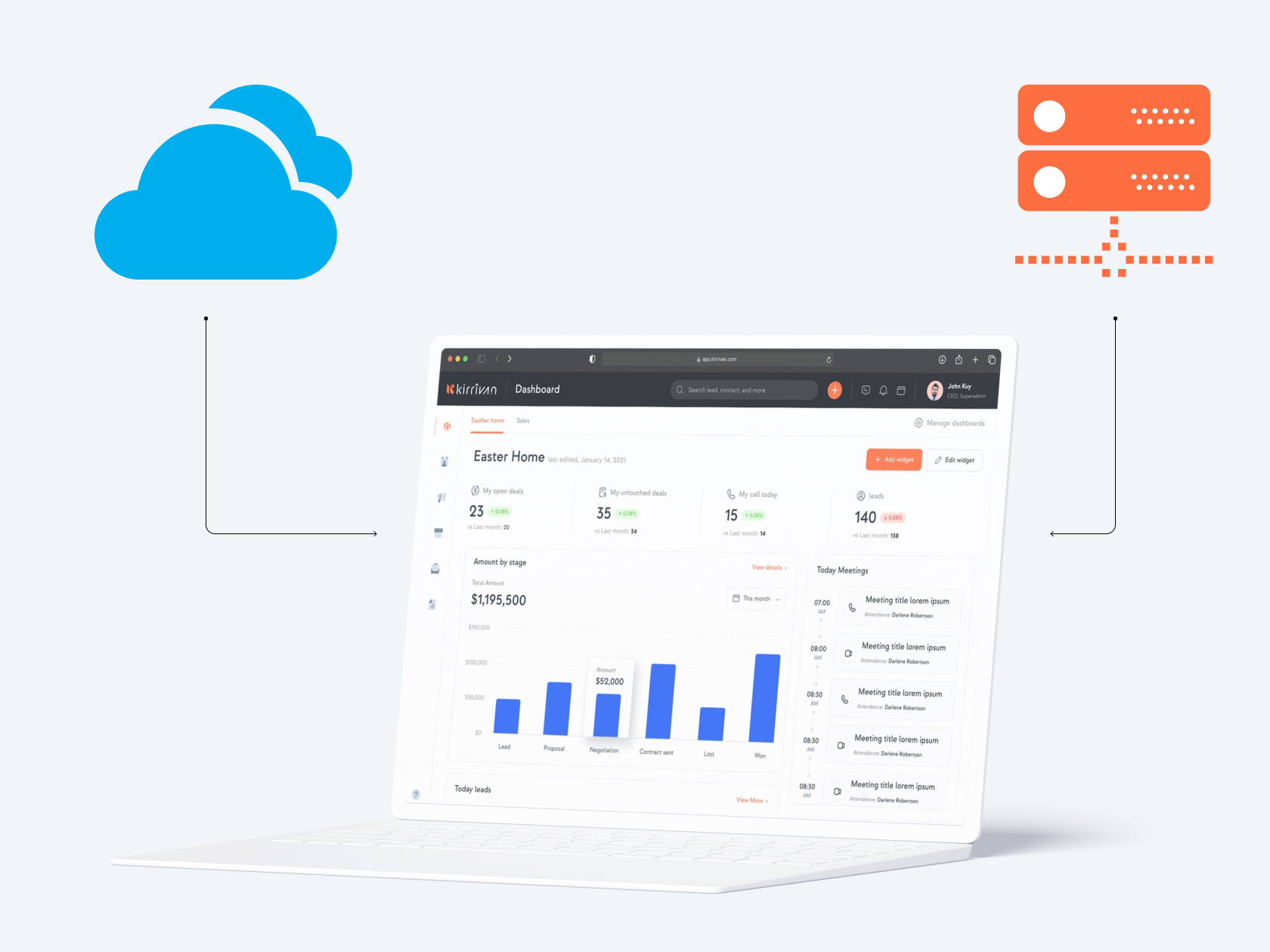 SaaS ERP allows organizations to automate and manage their business processes and such functions as finance, accounting, procurement, analytics, project management, risk management, supply chain management, and more without having to buy, install, or maintain your own IT infrastructure.
If you are reading this, you are probably already leveraging an ERP system that has its provider. And probably, if you feel that you lack tools or potential, your system does not scale, and it is difficult to connect third-party modules to it, then our solution can be a really great option for you!
The Benefits of SaaS ERP in Comparison to the Cloud ERP
Generally speaking, both these terms stand for relatively identical solutions. The difference lies in scalability. SaaS systems are mostly multi-user, while cloud ERPs are more customizable and can be configured even for a single user, and scaled up if necessary in the future.
However, there are other distinguishing features.
SaaS ERP software is a turnkey solution that works out of the box. It runs on the provider's servers and is available over the Internet. And this, in turn, gives you several significant advantages at once:
Quite an extensive set of ready-made functions: accounting, inventory, orders, customer records management, and much more.

Lower cost compared to custom solutions that are "assembled" specifically for your business and its needs.

Fast implementation is due to the fact that no complicated setup or data migration is required.

Automatic updates by the supplier, informing about new features and capabilities.

Very simple and unified management, as well as a large amount of information about such systems due to their popularity.
As an example, you can choose one of the "boxed" solutions for your business, such as Oracle ERP Cloud, Unit4 ERP, FinancialForce ERP, NetSuite, Acumatica Cloud ERP, or any other suitable software example.
At your disposal is a ready-made product that can be implemented and used "here and now". Sometimes it is really very convenient. In addition, an ERP subscription will cost an order of magnitude cheaper than developing personal software for the needs of your business. But there are obviously "pitfalls" that we must talk about.
The Disadvantages of SaaS ERP
So, let's imagine that you have chosen SaaS ERP solutions for your business, focusing on quite obvious advantages. In many cases, this is indeed the best choice, especially if you have a large business and need software with extensive functionality out of the box. In such a situation, the decision is correct.
However, you should remember that off-the-shelf SaaS ERP products also have some significant disadvantages:
Limited customization options.

SaaS ERP usually offers standard features that may not meet specific business needs. Many of them may not be relevant to you, and others may be missing.

Potential security and data privacy risks.

Given that SaaS ERP typically stores data on the provider's servers, there is a risk that these servers could be hacked or leaked. These are serious and very real risks.

Difficulty updating and compatibility.

Since SaaS ERP is updated by the vendor, you will not have direct control over updates. Plus, it will be difficult to set up integrations with other services, and after the next update, compatibility conflicts may arise.

Failure to comply with certain standards.

SaaS ERP may not meet the requirements of some industries and regions in terms of data protection, auditing, reporting, and so on. And this, in turn, may require additional measures or investments to ensure such compliance.

Lack of integration with other systems and applications.

There is no guarantee that the chosen SaaS ERP system will work with the software solutions used by your business, as well as those that you decide to connect with in the future.
Again, it is worth remembering that for many business representatives, these disadvantages are not at all critical and are easily offset by advantages. Perhaps it is perfectly acceptable in your case.
The Implementation of SaaS ERP
Once again, it is worth remembering that ERP as a service is the solution that works the fastest. SaaS ERP systems can be deployed in a few days or even a couple of hours. Although it cannot be said that the process is lightning fast. It includes several key steps:
Determination of business goals and requirements that SaaS ERP must satisfy.

Choosing the right SaaS ERP provider that offers the features, price, support, and warranties you need.

Preparation of data and processes for transfer to SaaS ERP, including cleaning, standardization, and data migration.

Education and communication with users and stakeholders about the benefits and changes associated with SaaS ERP.

Monitoring and evaluating the results of SaaS ERP implementation, including measuring performance, satisfaction, and profitability.
We also add that even the implementation of ready-made SaaS ERP solutions requires careful planning, coordination, and control over each stage of the project, including the definition of goals and requirements, supplier selection, data preparation, testing, launch, and support. Successful project management requires a clear strategy, budget, and deadlines.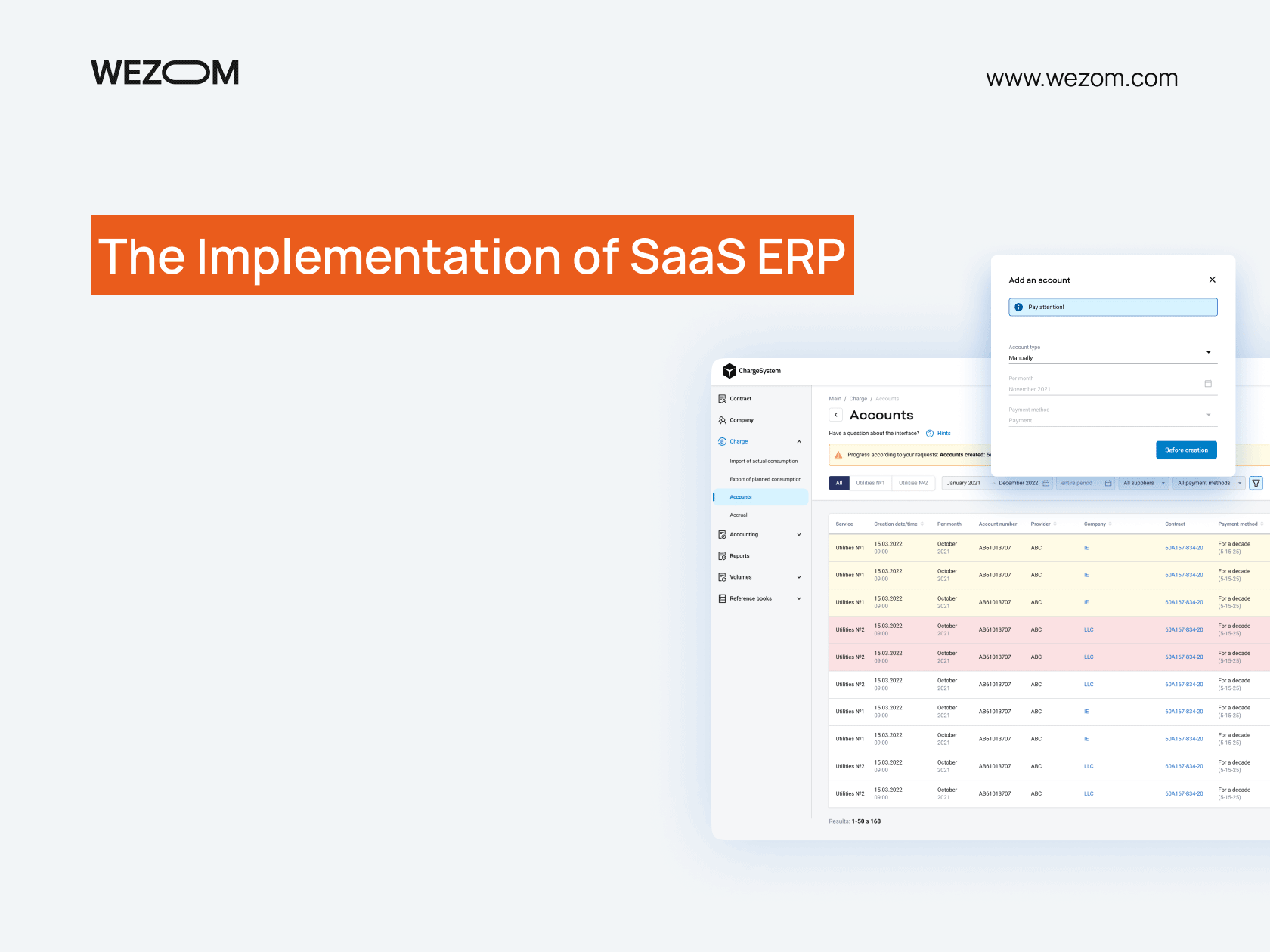 What Is the Best Option for Your Business?
Well, here we finally approach the main question of our today's topic, which is "What to choose?"
A "boxed" SaaS ERP solution will be the best option for you in the following situations:
You want to save on system implementation and prefer a subscription payment model, where you pay regularly but in small amounts.

You have limited time to integrate the system into your business and need to connect it as soon as possible with minimal effort.

You are quite satisfied with the functionality that the "boxed" system offers and you do not plan to significantly scale it.

You are completely satisfied with the ready-made set of integrations that this or that SaaS ERP system offers.

You are ready to trust the software vendor to update and support the system and do not want to bother about this.
But in some situations, such out-of-the-box solutions are simply not suitable!
Let's say you need ERP for a small or medium business. Ready-made SaaS ERP for the most part is simply not tailored to the needs of small businesses. Their functionality is redundant, and customizing them for yourself is a very non-trivial task, if at all realizable. In this case, you need a custom system tailored to your business.
And this is exactly the case in which you may be interested in our cloud-based ERP!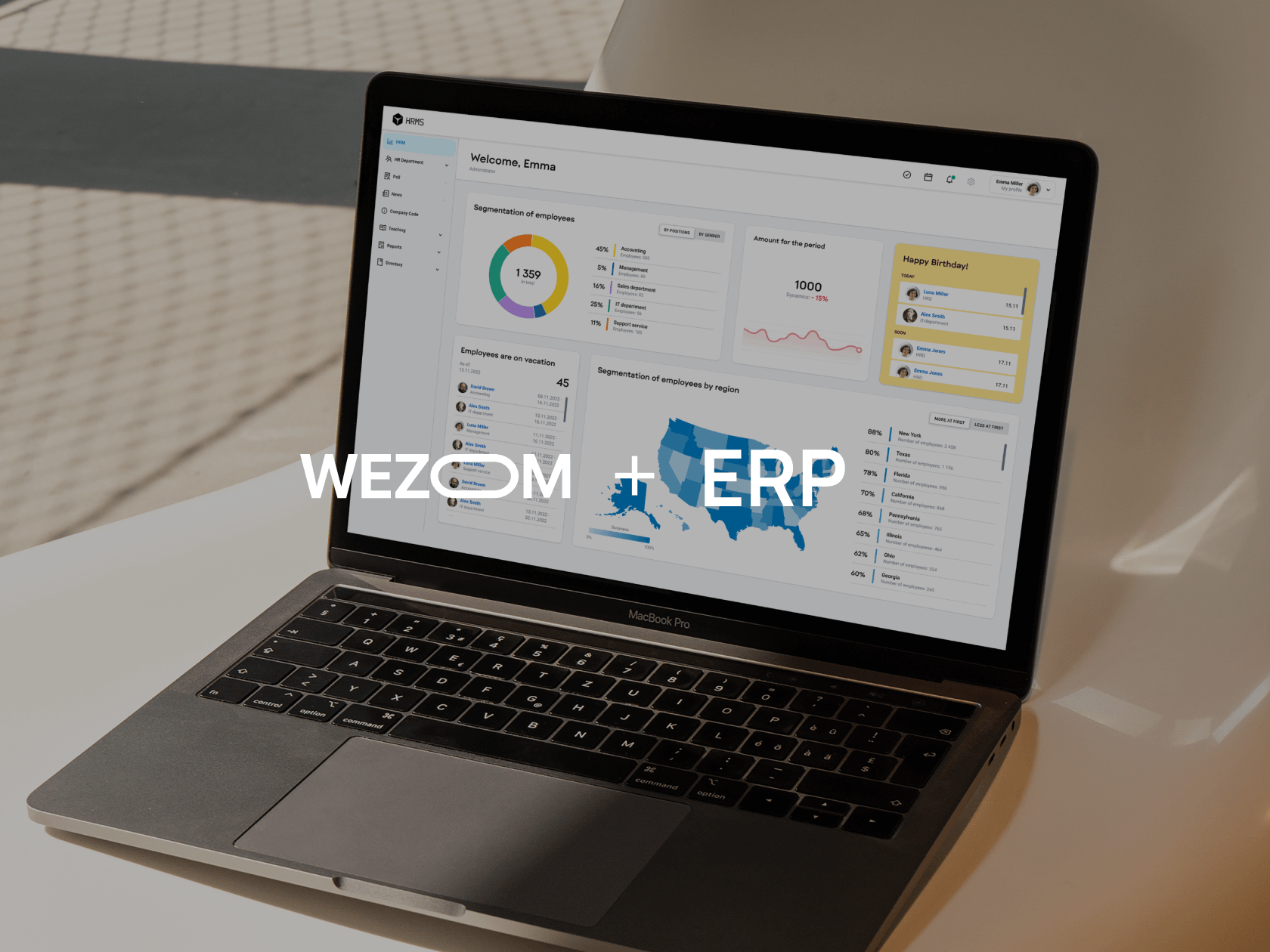 Its first and main advantage is implementation strictly for the needs of your enterprise. Nothing superfluous and unnecessary, just what you need!
But this is just one of the benefits. There are actually many more:
Our ERP system is best suited in situations where you have a need for multiple integrations with other systems, services, and tools.

When implementing the system, we take into account the features and requirements of each client individually, offering integration with almost any software product. For example, with open databases or with state registries, EDS (electronic digital signature) services, third-party products that you can use: Outlook, Medoc, and others, as well as self-written solutions, unique systems, or devices.

The system can be modified and scaled in almost any direction, reaching the level of functionality that is required. You do not have to wait for the provider to implement the functionality you need - we will implement it much faster at your request.
And, of course, our product can be optimized for any business, including small and medium ones. Nothing extra, just the functionality you need!
We do not undertake to claim that only our ERP systems are the only right choice. There are many situations where a ready-made SaaS ERP is still the best option. If they suit you, we will not convince you otherwise as it makes no sense at all.
But if you need a truly flexible, customized, and scalable business management solution, then we recommend that you familiarize yourself with additional information on the site, or even better, get a free consultation from our specialist. This way we can make you a more personalized offer that will surely interest you!
Interested in a Custom ERP Solution for your Business?
Choose our ERP software company and receive complete automation of your digital and offline workflows!
How do you rate this article?