An interesting fact is that the specialized crop planning software has been used by farmers since the 1990s, and it has been widely accepted in the 2010s as technologies have become more accessible.
Today, we will discuss why crop management with the help of software is so vital for businesses and how it affects the yield and profitability of agricultural businesses.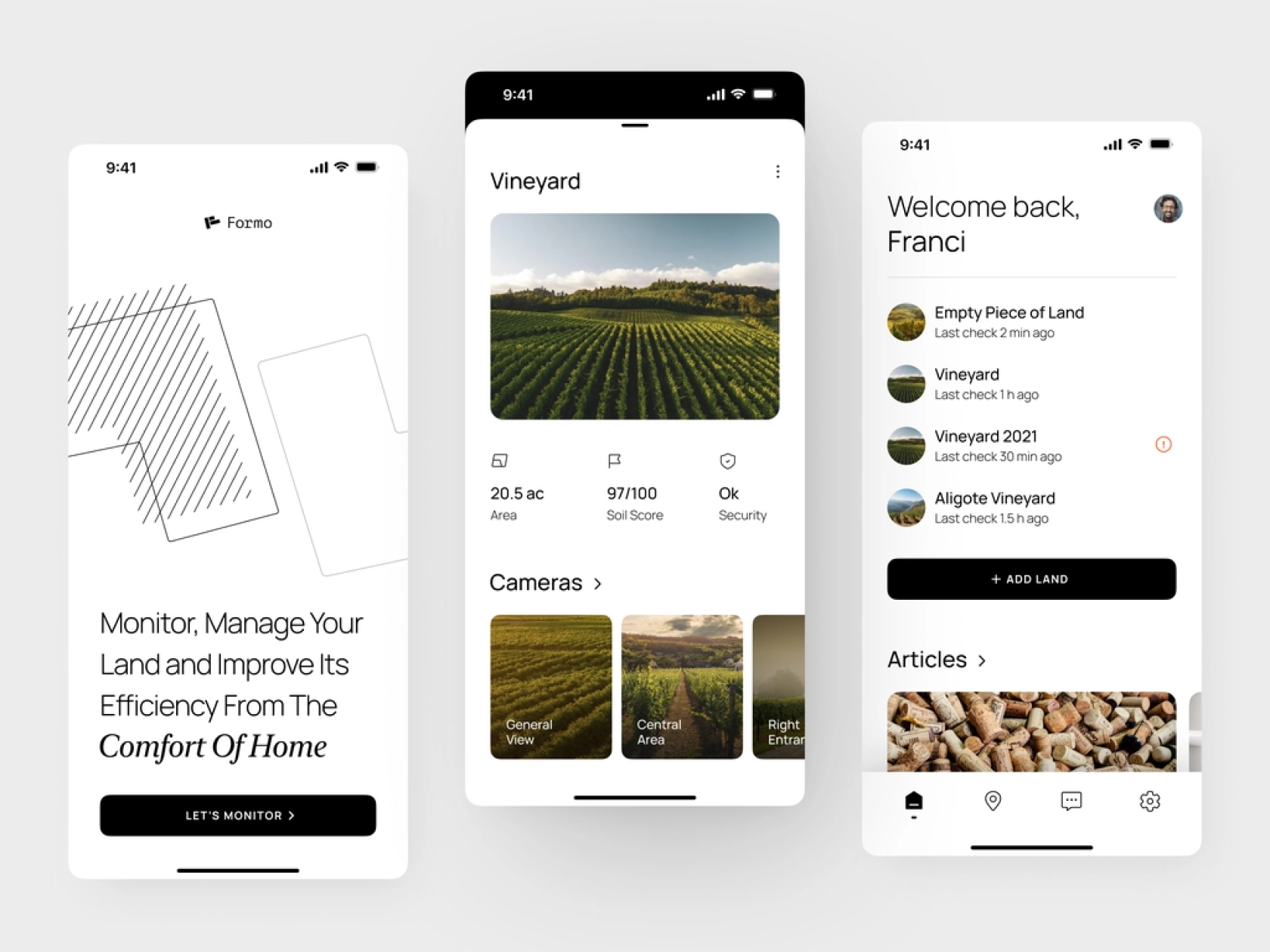 What Is Crop Management Software?
Software for agriculture and crop management refers to specialized agriculture solutions by which agricultural enterprises can better manage the growing and harvesting process. Depending on the specific software, the following functions can be available to use:
Crop monitoring;

Fertilizer and irrigation management;

Analysis of data;

Planning and management of the process of growing plants;

Monitoring of weather conditions and other factors that may affect the yield.
Why Traceability of Crops Is Important in Agriculture
Traceability of crops is important for several reasons:
It improves product quality and safety;

It promotes compliance with certification standards and regulations;

It improves the efficiency and management of agricultural production;

It increases competitiveness and consumer confidence.
In addition, crop traceability helps to improve inventory management and optimize production processes, which in turn can improve farm efficiency and profitability.
What Problems Does the Software Solve for Crop Management for Sustainable Agriculture
First of all, such software can solve problems related to increasing the efficiency and eco-friendliness of production.
For example:
The monitoring of fields with the help of satellite allows for remote monitoring of the state of crops, you can identify problem areas, prevent crop losses and optimize fertilizer and pesticide costs.

Yield accounting allows analysis of data on harvested crops, forecasting of profitability and planning of future crops.

Mapping enables the creation of electronic maps of fields, the determination of actual boundaries and areas of treated areas, the generation of vegetation maps, and other parameters.
And these are just some examples. Such software solutions can provide you with a way more versatile functionality.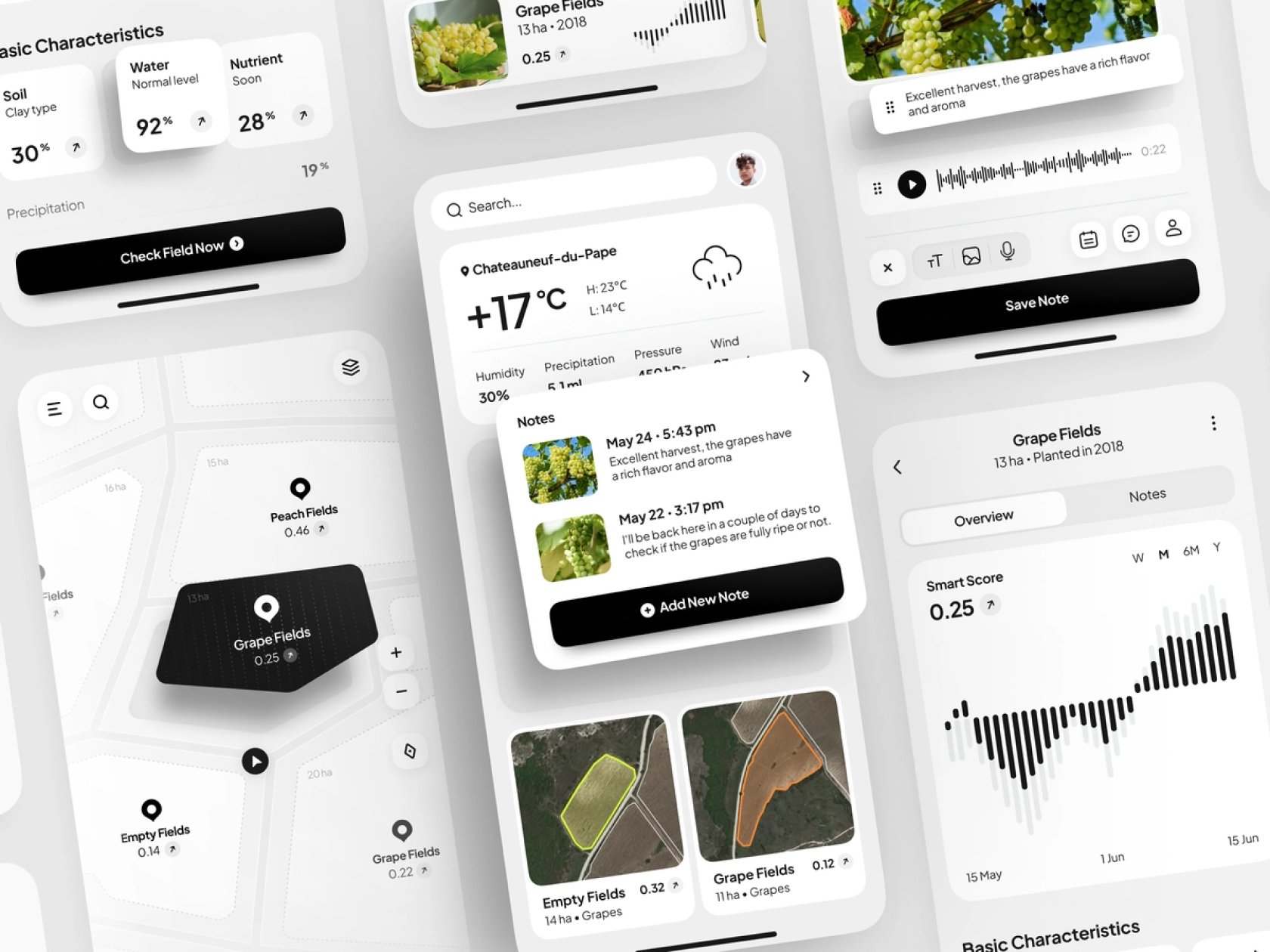 Accounting For Non-GMO and Organic Crops Certified by USDA
For acquiring a USDA Organic certificate, farmers need to follow strict standards of field and crop cultivation. First of all, it is the absence of genetically modified organisms in crops and feeds that can adversely affect human health and the environment.
To control the absence of GMOs, it is essential to record crops at all stages of production, from seed selection to crop storage and transportation. Special crop software is used in this case for creating a special electronic field map, the determination of their actual boundaries and areas of the treated areas, generation of yield maps, maintenance of crop statistics, and so on.
Also, with its help, you can make an analysis of the presence of GMOs and document the results.
Top-5 Turnkey Solutions for Crop Management
The quantity, and, what's even more important – the quality of crop management software is constantly growing. And to make this search easier for you, we have prepared a list of software solutions that includes the best agtech software. If you are searching for software right now, we recommend you consider these solutions in particular.

Croptracker
This software solution for managing agricultural production, which provides functions for crop planning, expense accounting, plant growth monitoring, and inventory management.
The main functions include:
Crop management;

Accounting for the usage of fertilizers and pesticides;

The monitoring of the weather conditions and plant diseases;

The accounting of the expenses and income of the production;

Management of the inventory and equipment;

Planning and production forecasting.
AgOS Crop Planning
It is a crop planning software that provides functions for optimizing production processes and resource management.
The main functions include:
Tools for planning on the basis of a map;

The analysis of the weather data and for automatic logging;

Soil type mapping;

A yield map;

A performance chart.
Agrinavia
It is a crop data management system that provides crop planning, cost accounting, plant growth monitoring, inventory management, and data analysis.
Its main functions include:
Agrinavia FIELD

– the program for field works management;

Agrinavia MAP –

the program for working with maps and GPS data for updating fields, creating a fertilizer application map, and analyzing data on soil and yield;

Agrinavia MOBILE

– application for smartphones, with which you can plan, register and document all work in the field.
Agvance Grain
It's a software solution designed specifically for grain farm management. It provides many functions, including crop planning, cost accounting, plant growth monitoring, inventory management, and data analysis.
Its main functions include:
Grain warehouse management;

Tracking deliveries and sales;

Management of grain supply contracts;

product quality monitoring;

analysis and reporting.
Dairyone Crop Management
It is a set of software solutions that provide farmers with analysis of soil, feed, manure, water, and plant tissues. In addition, DairyOne Crop Management offers integrated solutions for herd management, feeding, activity monitoring, and camera management. All this helps to optimize feed production and improve animal nutrition.
Its main functions include:
Soil, feed, and manure analysis;

analysis of plant tissues;

BoviSync, or software for tracking herd health, reproduction, productivity and genetics;

Feedlync, or software for feeding control;

Monitoring of cow activity through special collars;

A

nimal records, reports, and charts.
The listed services really remain among the best in their segment. But!
The problem is that each of them specializes in certain categories of agricultural work. It may be that you need some features from AgOS Crop Planning, some from Agvance Grain, and the third from Dairyone Crop Management. Paying for the use of all the software listed is unnecessarily expensive. And to limit to one thing is inconvenient.
That is why we at Wezom offer modular farm management platforms that adapt to each client's needs. That is, you get exactly the set of features you need. And don't pay for what you don't use. TThis approach is much more profitable, practical, and rational.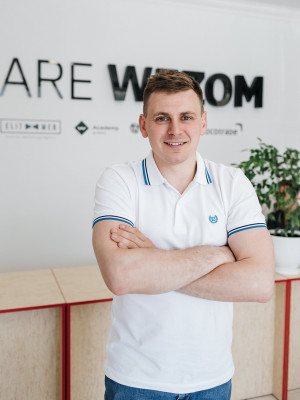 Want to launch your own agritech solution?
Out team create specific software solution tailored to your business needs. I can talk about it in detail.
How do you rate this article?