The coronavirus pandemic has put a lot of pressure on the industry of transportation and logistics in particular, so the need for innovative approaches to business, as well as for new optimized ways of using technology, has emerged.
Load planning is an important aspect because it maximizes efficiency and minimizes costs, and by paying attention to it, you can optimize your workflow in many ways. Load optimization software will keep your operations efficient, and automate processes. In addition, it has a number of other important advantages. Why rely on old methods and lose effectiveness when you can win big with such software solutions?
Custom load planning software solutions have a number of benefits for your logistics business in terms of finance and general effectiveness, so in this article, we will try to analyze more deeply what this kind of software is, what unique features it has and what potential benefits can you expect for your company. The software makes your work easier so, by relying on it, you may gain a lot by implementing a robust digital tool.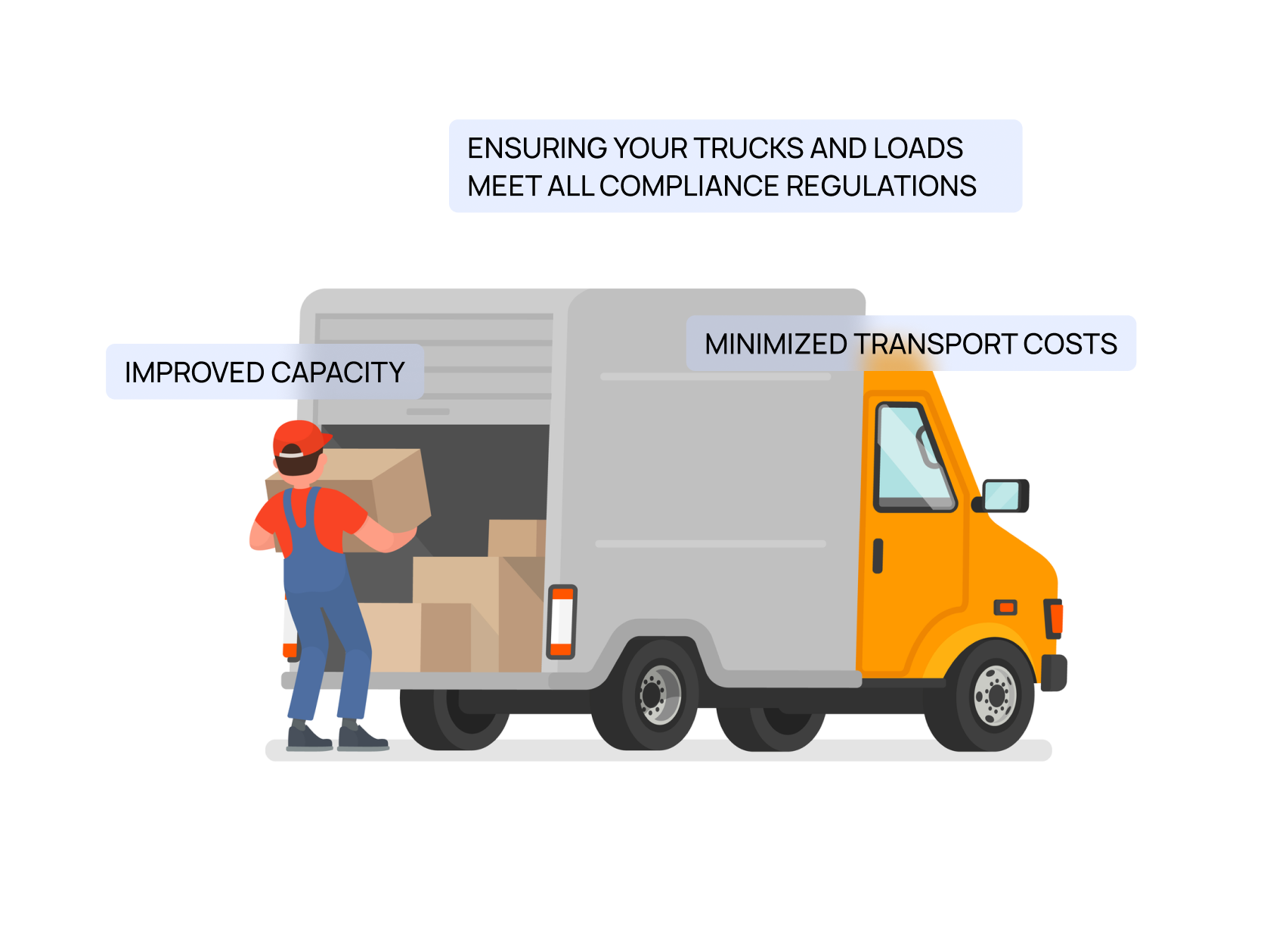 What Is Load Planning?
In modern logistics, providing capacity is a big challenge. Also, in a pandemic-complicated environment, companies need to optimize driver-related costs as it is essential in the long run. There are ways of effectively addressing these needs. The use of technology in work can greatly facilitate the task and effectively address these issues. Whether in load planning or shipment tracking, quality solutions help companies be more competitive.
In a nutshell, load planning is the process of reducing the number of vehicles necessary for transporting goods and enhancing general operational efficiency. Also, load planning and optimization help in leveraging backhauls and finding the best option for the transportation of goods.
Some of the benefits of load planning include:
minimized transport costs;
improved capacity;
ensuring your trucks and loads meet all compliance regulations;
And so on. This process helps to utilize the space effectively, ensure each product is delivered on time and in safe conditions, and reduce transport costs by predicting how many loading meters are required and optimizing the use of vehicles. Each of these factors can contribute to your general efficiency so the benefits of load planning are hard to overestimate. If you successfully improve your capacity by distributing loads based on parameters like cargo type and size, this will lead to more effective results in the future. In addition, compliance with other nuances also affects the overall picture of your performance.
Get Custom Logistics and Transportation Software
Streamline the shipping processes and make them easier to manage and optimize your transportation operations with your custom TMS software!
Load Planning Software Features in Truck Loading Software Development
Since the functionality of load planning can be completely different depending on the needs, let's look at the main set of functions that will help you optimize transportation effectiveness.
3D Diagram Creation
This feature will help you to visualize the load plan in 3D very easily with the ability to rotate or view the load using zoom, so you can analyze it in great detail. This is very convenient, especially when it comes to complex operations. Also, the 3D diagram will help you set up the rotation and position of items.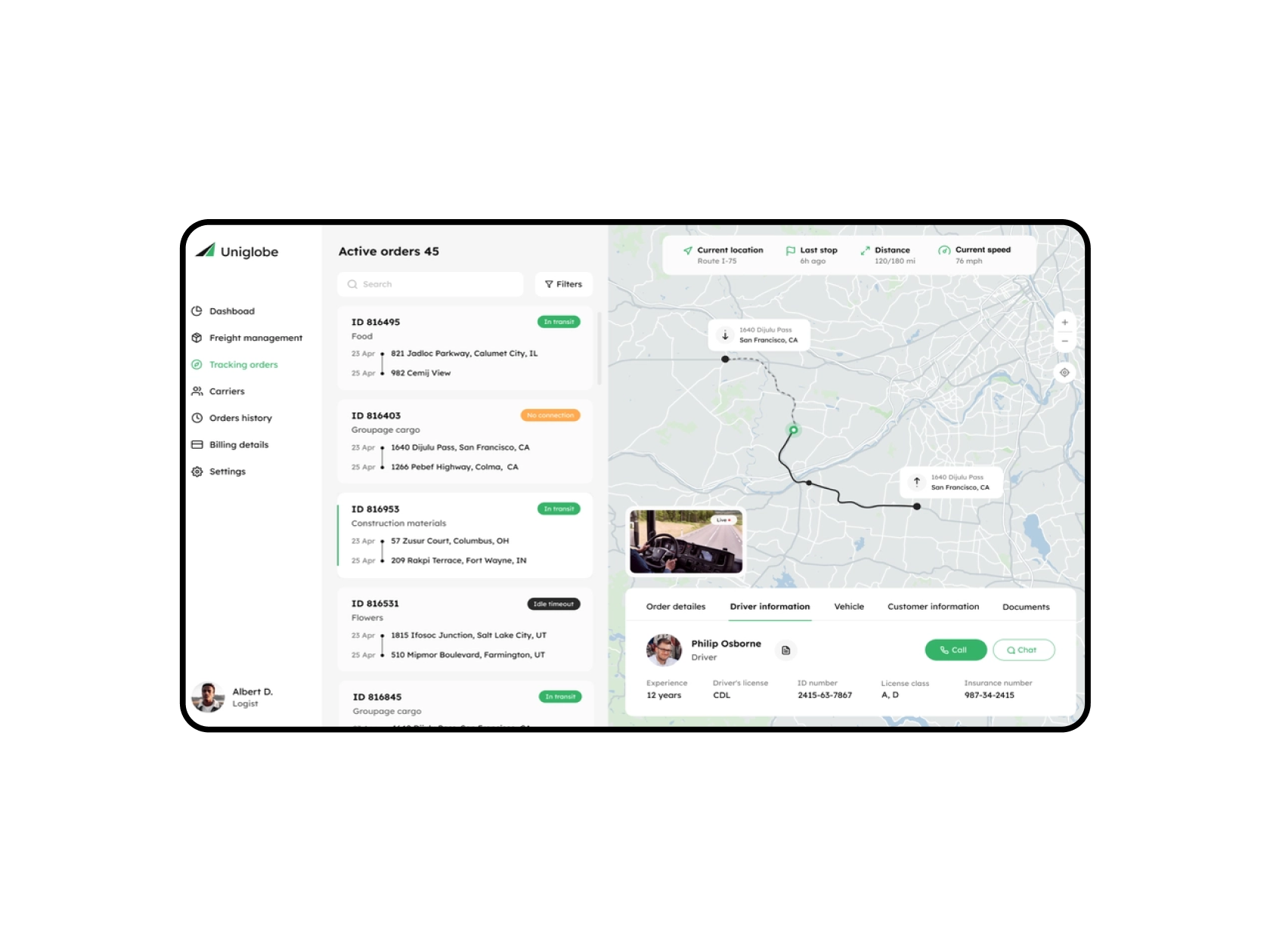 Different Types of Trailers/Containers
Your truck load planner software should have a base of containers and trailers of different types, which can be switched depending on your needs. The choice of container usually depends on the mode of transportation, with the main types of containers in the trucking industry including,
dry van containers;
reefer containers;
flatbed containers;
step deck containers;
And so on. Make sure that your solution has a sufficient database of container and trailer types.
Multiple Constraints Support
The solution should analyze different types of constraints in planning a consolidated shipment. Some of the major types of constraints you need to consider when building freight optimization software are equipment constraints, product constraints, compliance with regulations, etc. They include various details you need to be mindful of as it affects your operations.
Balanced Distribution
When distributing the weight, a custom load planning software solution should consider the center of gravity. Also, you need to make sure that trailer axes are not overloaded. These aspects are important in calсulating accurate freight metrics at the stage of order processing, as well as in optimizing less-than-truckload shipments.
Manual Adjustments
You should make sure that your custom solution has the ability to make manual adjustments in the plan. This is necessary if the client has special requirements, or loading requirements are unusual. The ability to make manual adjustments will greatly help you in your operations.
Freight Grouping, Loading Sequence, and Step-by-step Instructions
When there is a need for the items to be grouped together, or delivered from the same drop-off point, your solution should be able to assist you in it. Also, sometimes, some items are prioritized and added to the goods list in the first place. In this case, you need to create detailed instructions for loading. Also, you need to make a plan for creating truck packing software.
Integration Options
Your software needs to be integrated with other kinds with the help of APIs to ensure effective data sharing. The most common causes of such integrations include integrations with analytics tools, integrations with business management tools, and integrations with routing solutions.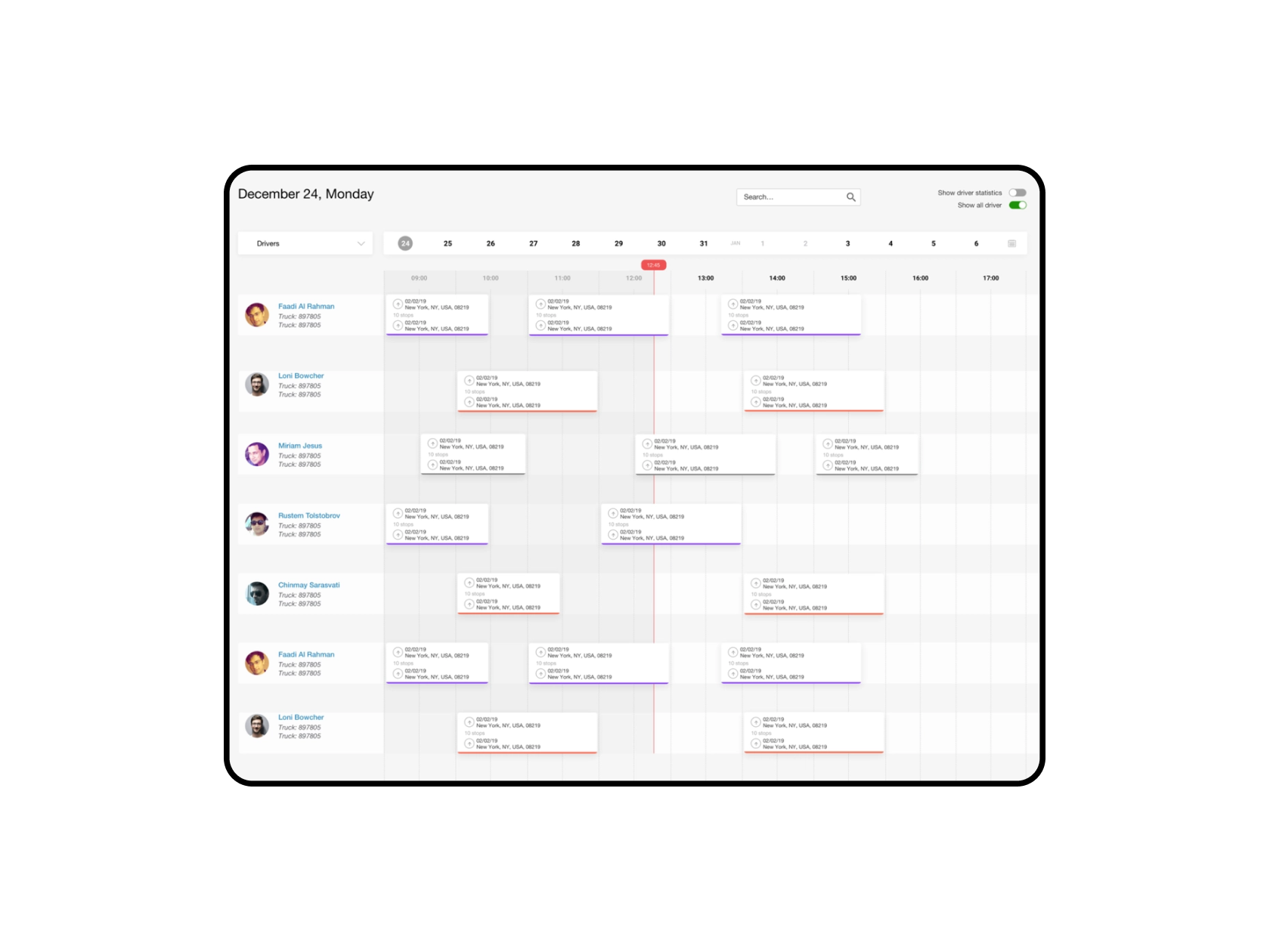 Load Planning Software Providers
There are different types of load optimization software providers so we will have a look at all of the popular options. General-purpose software providers make up the majority of the options on the market. They are mostly focused on loading pallets, truck trailers, and standard shipping containers.
Another kind is software solutions for multi-modal shipping. They support many types of containers – for sea, air, rail, etc. Also, these software options have to take into account safety regulations, as well as other constraints. In aviation loading software, the key moment is that the center of gravity of the cargo must be maintained throughout the flight. And in vessel stowage planners, there is a versatile storage system that is capable of effectively optimizing the filling factors by simplifying cargo operations.
Implementing Load Planning Software
There are three main approaches to building truckload planning software. Let's have a look
Implement It as a Part of TMS
You can choose a transportation management system provider that offers an extensive number of features dedicated to load optimization, and also meets all of the major logistics requirements for optimizing the capacity. In this case, however, there are few customization options.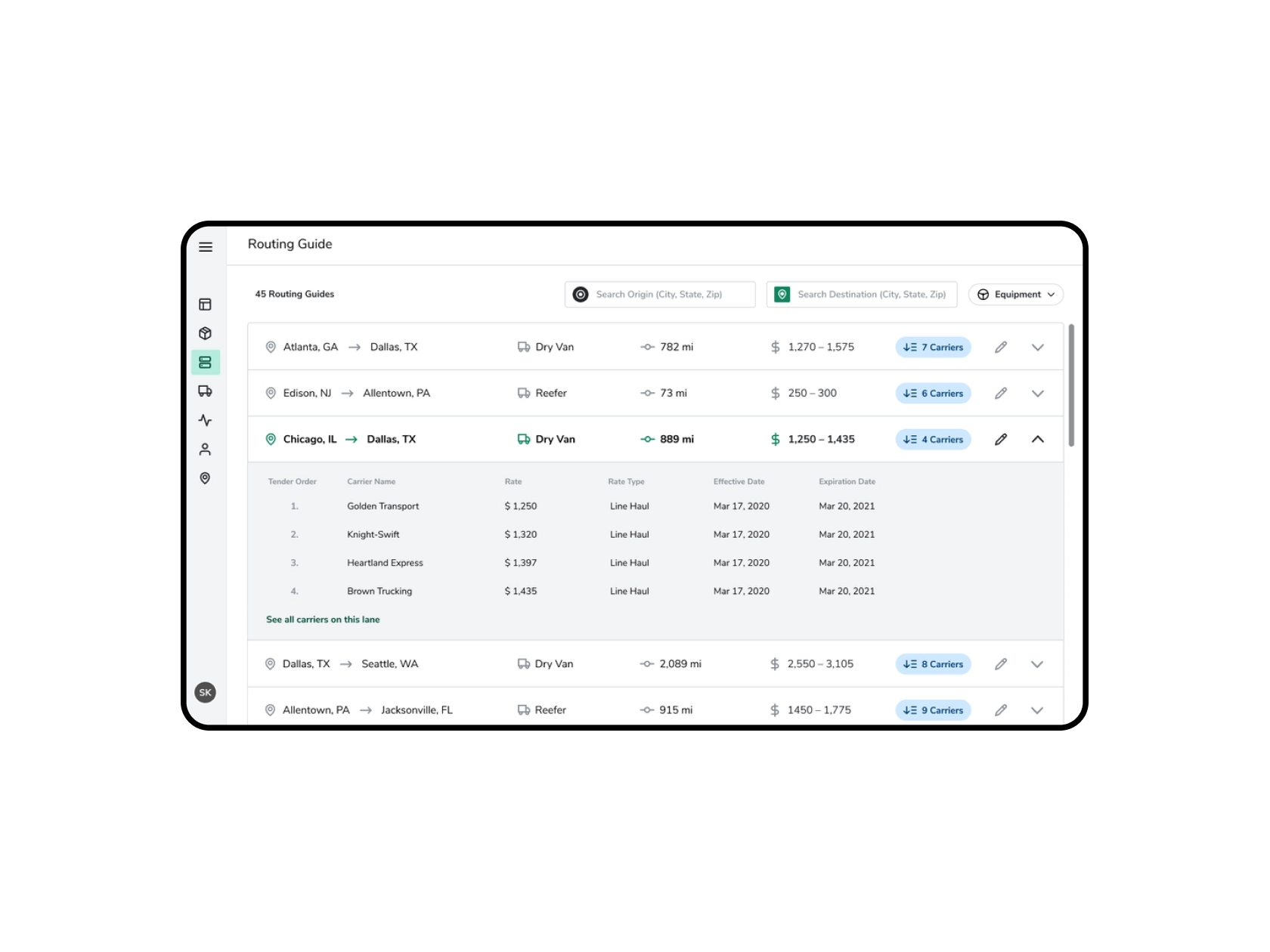 Create a Separate Solution
In case you don't need a transportation management system, you can use separate solutions available on the market that have the functionality you need. In this case, you will have a handy software option but it will not be tailored to your needs. Such a choice of software provides all your individual requirements in the most efficient way and contains nothing that you do not need. But in this case, you will need a tech specialist that will help you integrate the solution into the software options you are using now.
Consider Custom Development
Custom software development allows you to focus on your needs, and, at the same time, you will not have to deal with numerous features of ready-made and complex software that is not designed for your requirements. The benefits of custom software are numerous and the tailored approach will help you maximize the efficiency of your operations. Custom software is the maximum satisfaction of your needs and ease of use.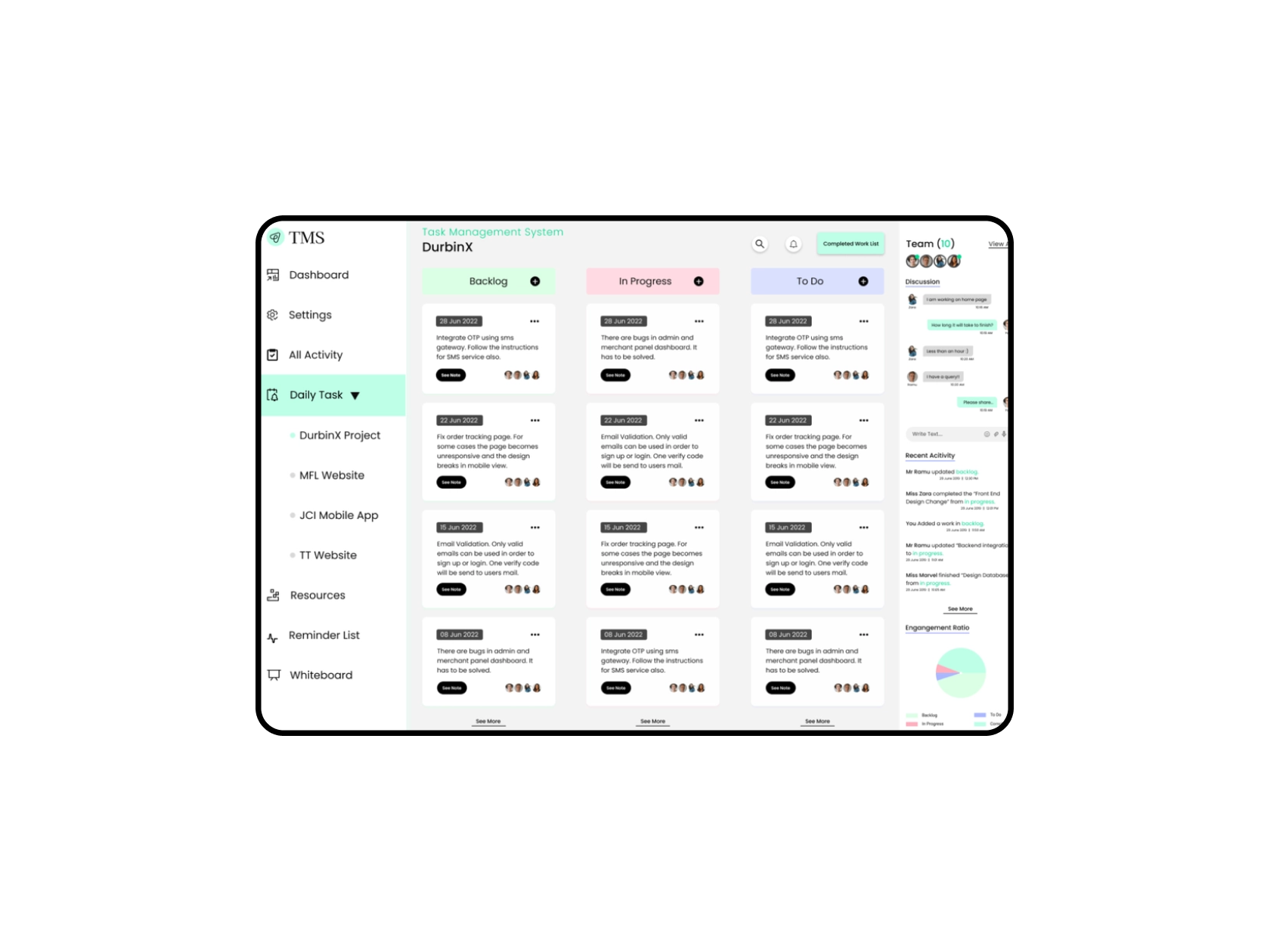 Conclusion
In order to improve your transportation effectiveness and reduce transport costs, load optimization software is a versatile and powerful tool. There are different approaches to this aspect, but custom load optimization software may be your best option due to its flexibility and functionality. By optimizing details like improving the capacity of each truck and ensuring compliance you may significantly improve your general performance, which will affect your finances and lead you to more effective work in this difficult time for logistics, so you can rely on software for building up your success.
Making the most out of technology is an important and challenging task now when almost every process in logistics is being automated and digitized. Since technology has tremendous potential for any business, learning how to use it wisely is now a must. So you will increase your efficiency and reduce the time to perform these tasks separately.
Streamlining operations with the help of technology is an important part of digitalization. Now that manual labor is a thing of the past, we are bound to learn different ways to optimize even more operations with loading software.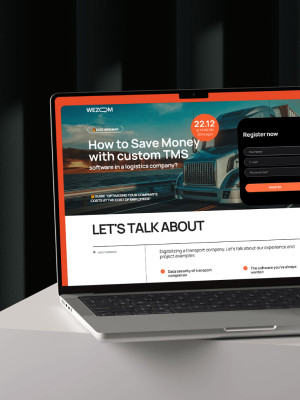 Free webinar!
Register for a webinar by WEZOM
How do you rate this article?