Only those who weren't present on this planet for the last 30 years would say that the online segment doesn't dominate the retail market. Nevertheless, this is a fact, and we have to deal with it. Every business now goes online, pushing the boundaries of e-Commerce. And it's not just about working with the end customers, where a company goes directly to its target audience. B2B e-Commerce is also developing, which makes the flow of goods and services single malt. For businesses to compete successfully, companies should introduce e-commerce systems.
Advantages of Implementation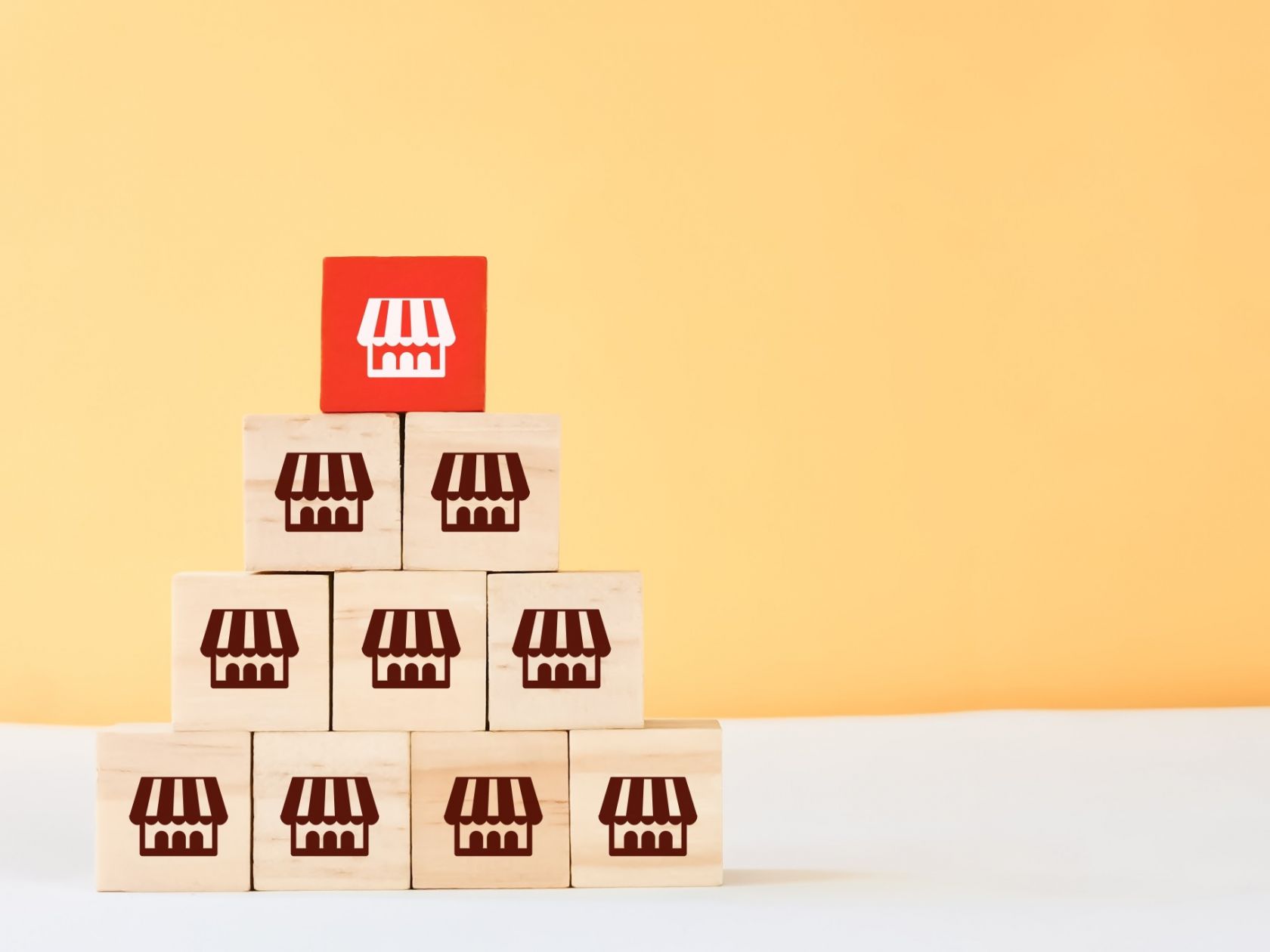 Increasing competition does not happen by itself - there is a set of factors that help your business improve and achieve more solid results. All these advantages are given to you by the implementation of e-Commerce systems.
Of course, the ongoing digitalization trends along with the expansion of online commerce serve as the main reason for implementing such systems. It doesn't matter if we are talking about e-Commerce B2B, B2C, or D2C - in either case, you need special software to go online. Both the users and the businesses can collect all the order data in one system, where they conveniently process them and use statistical data to benefit each other. Thanks to these solutions, your sales will go much faster and easier because the user can place an order from the comfort of his own home.
High-Level Customer Service
Your users' orders arrive instantly after the customer submits them. All the parties receive up-to-date information about the products and services with the option to learn more about each element. By providing complete information about the products on the website, you help customers make the right decision while enabling your sales reps to have a much faster and stable workflow. Moreover, your resource works 24/7; the availability of technical support and FAQ blocks helps you solve most of the order-related issues at any time.
The System with Convenient Administration
Since you have a single system for managing all processes, administration becomes much healthier and productive. Furthermore, with proper integration, all the work-related resources, modules, or embedded systems can be managed from a single control center. A B2B e-commerce system provides the ability to manage roles, modules, products, and pricing for customers with detailed customization.
Maximum Comfort for Customers
Your users get the most satisfactory online shopping experience thanks to a combination of two states. First, they are in a comfortable and familiar environment, holding their smartphone or laptop in their hands. At the same time, they are safe and have all the time needed to browse the resources and make purchasing decisions. Second, the website's UX and UI design provides the best online contact with your brand, helping them understand the value of your products and services while having the opportunity to purchase them in two clicks. It minimizes the risk of downtime, missed deadlines, and loss of customer confidence.
Often, shortcomings in the number of warehouse balances or poor data synchronization can lead to the cancellation of the order due to the seller's fault or a delay in the execution of the order. Any such problem will lead to damages to the customers' trust towards the business. E-Commerce systems allow you to intelligently manage all data and processes to provide the most accurate interaction for your customers.
High Level of Security
All the businesses' information and personal data of your customers are protected. The system is reliable and provides access to data only when the user authorizes it. The information in the database is subject to instant recovery if any unforeseen failures happen in the physical office of your company. You don't have to worry about messed-up orders or data losses - with the right e-Commerce solution you no longer have to face these problems.
E-Commerce Systems: The Choice Variety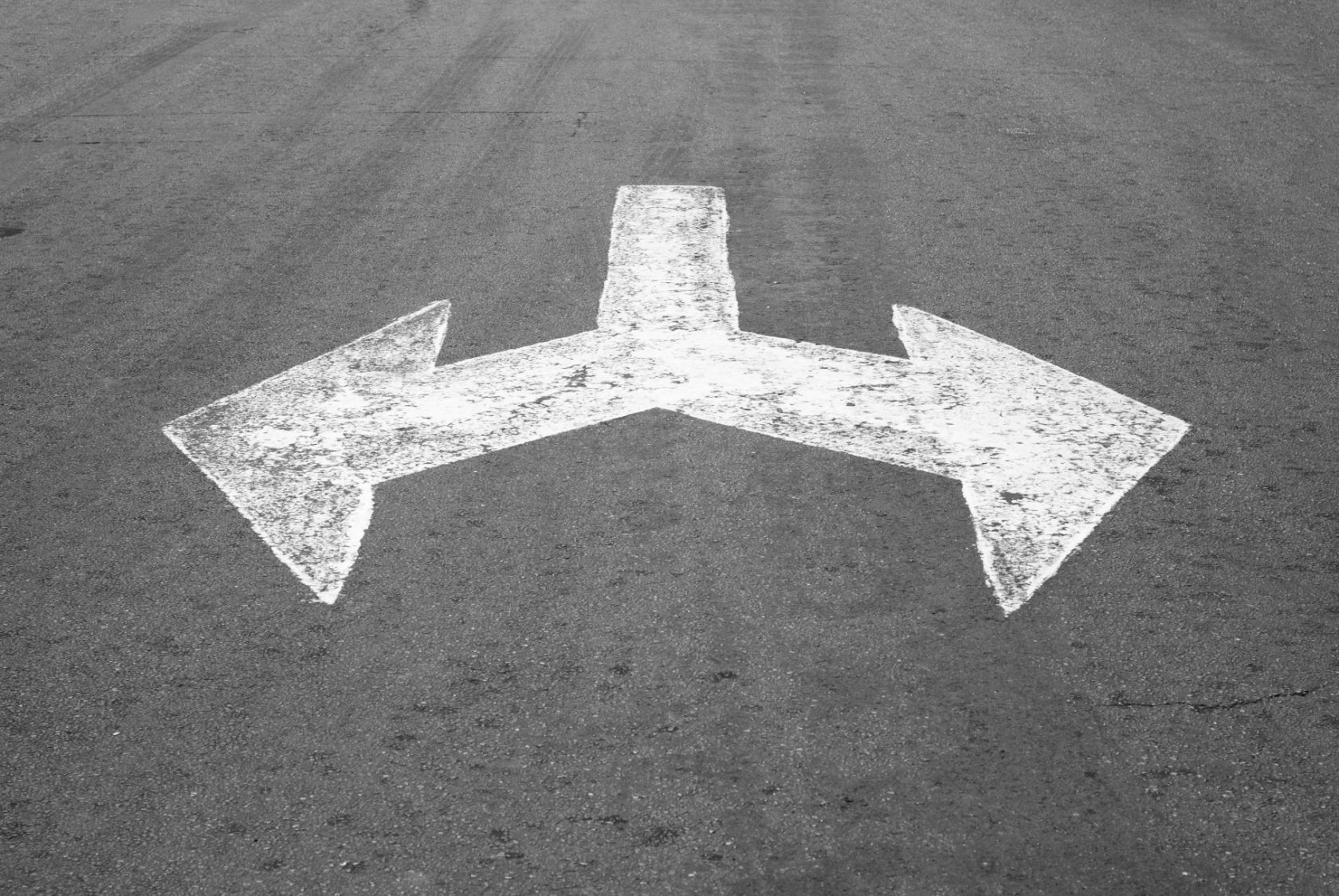 When you understand that online business presence is essential to remain competitive and decide to develop an e-commerce system, you face a new problem, or rather, a difficult choice. It involved the decision as to what type of system to implement.
Each software has its own goals and objectives. And even if they are similar in many ways, there is a difference, and it is significant. Therefore, it can be hard to choose, and the wrong choice can result in some or many losses for your company.
Making the right choice will take a little preparation. First and foremost, you have to clearly define the tasks you want to solve and goals to achieve with the software. It's also worth analyzing your target audience to understand what your customers expect from you. In addition, you need to select a few options and weigh them to determine which one brings the most value to you and your customers.
Marketplaces are trading platforms where many customers can interact with many vendors. The advantage of marketplaces is that you don't need to have your store and deal with your website management and configuration to generate profits. It is a kind of B2B e-Commerce format where you enable other businesses to reach their customers. Your resource acts as an intermediary in buying and selling, and you make a profit out of it.
B2B portals are tools for interaction with partners and wholesale customers that help you build strong relationships with them. It is also a B2B e-Commerce option that empowers one business to interact with another. The principle works the same for an online retail store, but the interaction possibilities are more comprehensive, and the level of offer customization is higher.
Electronic trading platforms (ETP) are a resource that allows a buyer to find a seller and a seller to find a buyer. It also allows them to securely execute a transaction in the desired format: on such sites, you can arrange auctions, play tenders and carry out other activities that help the customer find the right contractor or seller.
Corporate websites - although these resources are not directly related to the e-Commerce segment, they play an essential role in the overall system of digital resources in your company. A Corporate website is your online image representing your brand. It increases awareness of your company, gains customers' trust, and attracts new employees.
Catalog websites are resources that introduce your customers to your products in the most resourceful format. What to show in the catalog is your choice. You can display the photo and the name of the goods, or you can make a detailed description, indicate the characteristics and even price options depending on the conditions of purchase. Remember, the more descriptive you are about your products and services, the faster your customers can decide.
Customized web solutions are digital tools that provide a set of capabilities tailored exclusively to your company and its tasks.
Personal accounts. For the proper functioning of online commerce, at least two participants in the process are present - the seller and the buyer. But in practice, there can be many more roles, and your system can provide a specific set of capabilities for each of them. Guests, administrators, sellers, wholesalers, retail buyers, or partners - each will be presented with a unique set of instruments designated for this particular role.
A mobile app is the most popular software, which almost always comes bundled with other solutions. Mobile applications, repeating the functionality of your central resource, allow users to interact with your brand from a smartphone with convenience and comfort.
Integration of CRM and ERP Systems in the B2B Sector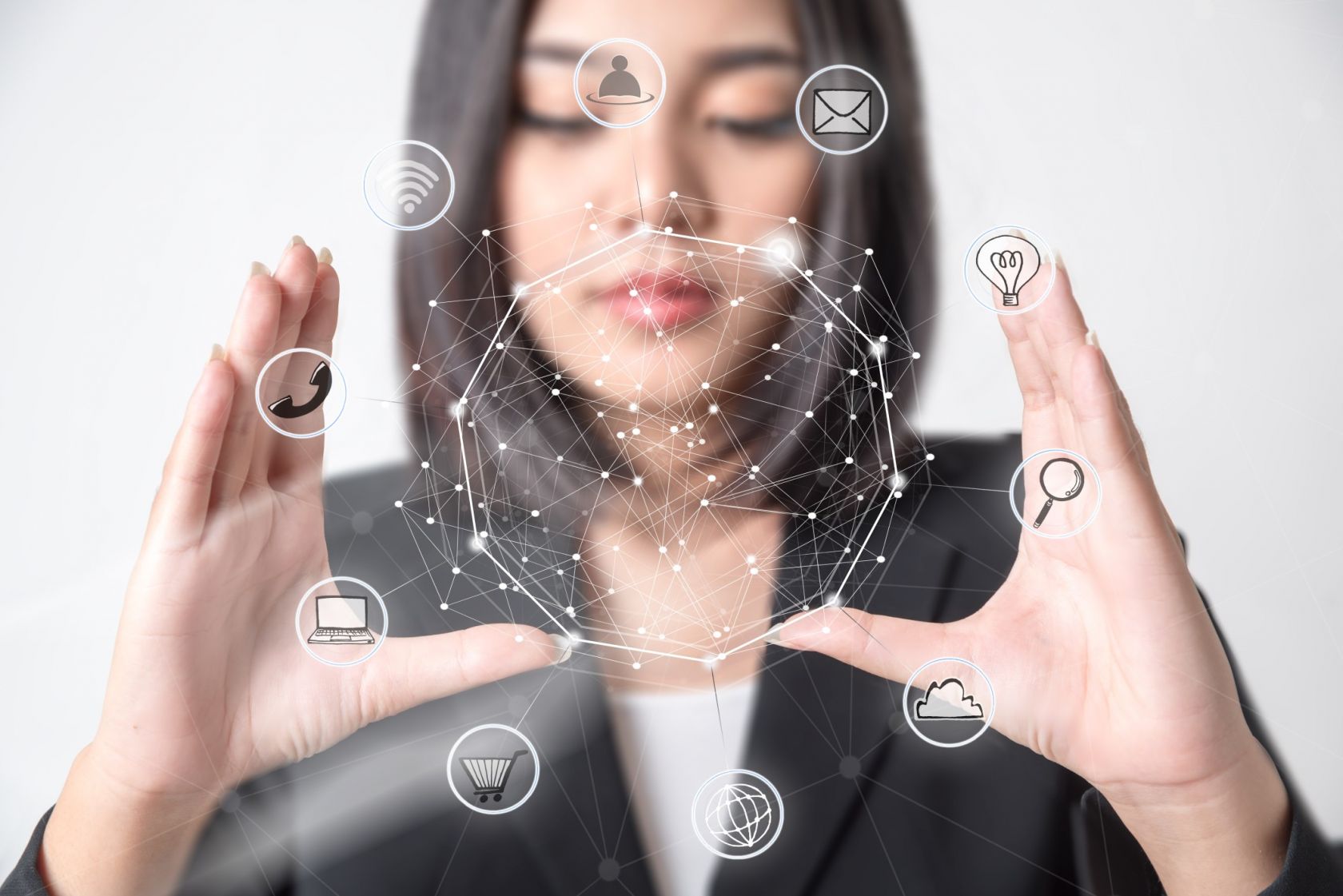 The B2B sector works with vast volumes of sales and goods, which means you need to manage them skillfully to generate maximum efficiency for your business. Implementing Customer Relationship Management (CRM) and Enterprise Resource Management (ERP) systems can help you streamline operational processes, reduce costs, and increase the satisfaction of your partners.
CRM systems will help you build relationships with your audience. At the same time, all your iterations are recorded and stored in the system, and you will always know which step is the next. These solutions help to keep information about customers and their orders secure and speed up the processing of customer requests. It significantly increases the quality of service, and hence the satisfaction of working with your brand.
ERP systems allow you to manage enterprise means of production, distributing them competently and rationally. You can optimize processes, reduce both time and financial expenses, monitor the status and stocks of your resources, and manage them from a single control unit. Thanks to this approach, the efficiency of your company increases, making you serve more orders at lower expenses. Consequently, profits that your company generates increase.
Both of these solutions complement any e-Commerce tool and help create a single mechanism that ensures the smooth and productive operation of all subsections of your business. It makes your customers satisfied and keeps your company growing and evolving at a much faster rate.
Choosing the Right Solution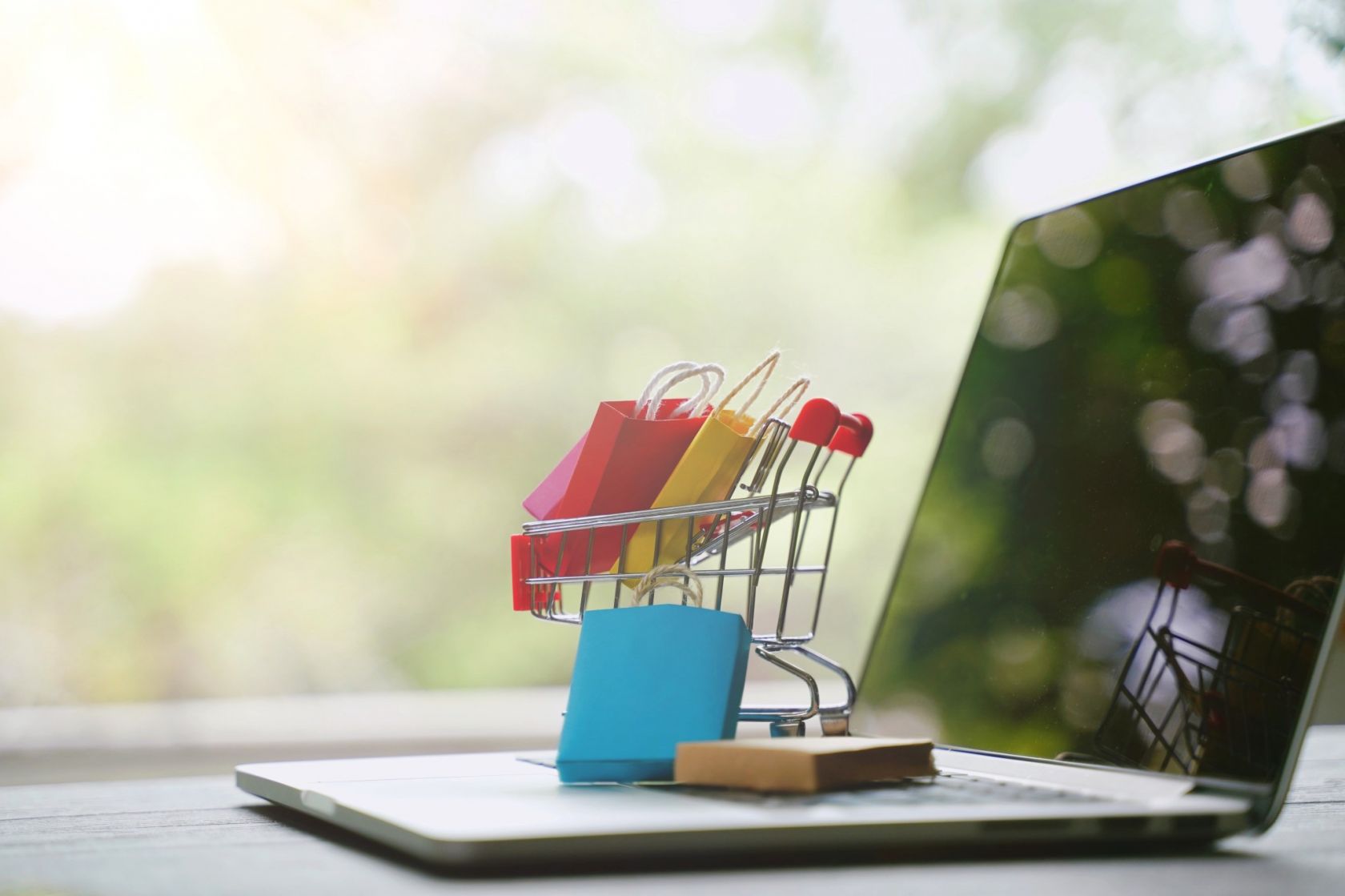 You may have considered out-of-the-box solutions as an alternative to custom development. Perhaps you have not yet decided what kind of tool you need. You will have many choices in front of you, and the main point is to make the right one. Let us give you some tips:
Study as much information as possible about each option before choosing one of them. If there is only one option, you still have a choice - use it or decide not to - so learn all about it.
Compare all possible paths. Custom development or out-of-the-box solution? If you go with an out-of-the-box solution, ask yourself "which one should I pick (there are many on the market)? Why?" If you choose custom development, ask yourself, "which contractor/agency do I use (there are as many as well)? Why?" Make lists or checklists for yourself. Take your time because this decision will drastically impact your business.
Consult a specialist. You can hire a professional to help you make all the choices during your decision journey. You can go this way yourself, asking questions to individual specialists. But in any case, you will not have enough information from the network. For instance, Wezom can never say the exact price and development time for our clients in advance (only estimates) because each project requires an in-depth analysis of the business processes. Therefore, we recommend that you contact a software development company for consultation. They will find you a manager who will study your situation and will be able to offer relevant and practical solutions as well as orientate the cost and time. Feel free to ask because a decision based on little information will lead you to a solution with either insufficient functionality or a tool full of features you don't need. Consult with as many experts from different companies as possible, analyze the information received, and come to your personal decision.
We will gladly help you with the development of an e-commerce system. We will be happy to provide you with the necessary information and answer all your questions. To do this, leave a request on our website, and the manager will contact you shortly.
How do you rate this article?