A digital revolution is about to happen in the oil & gas industry. A fluctuation in prices, demand, and unpredictability in the world economy, as well as increased emphasis on environmental sustainability, are just a few of the issues forcing Oil & Gas organizations to look for ways to enhance their current operational model and produce more efficiency. This article will describe digital transformation in the context of the oil & gas industry, discuss its advantages, and outline some of the steps companies can take to get started.
What is Digital Transformation in the Oil & Gas Industry?
Digital transformation in the oil and gas industry refers to the process of using digital technologies to improve operations and business performance. The goal of digital transformation is to help oil and gas companies become more agile, efficient, and competitive in a rapidly changing market.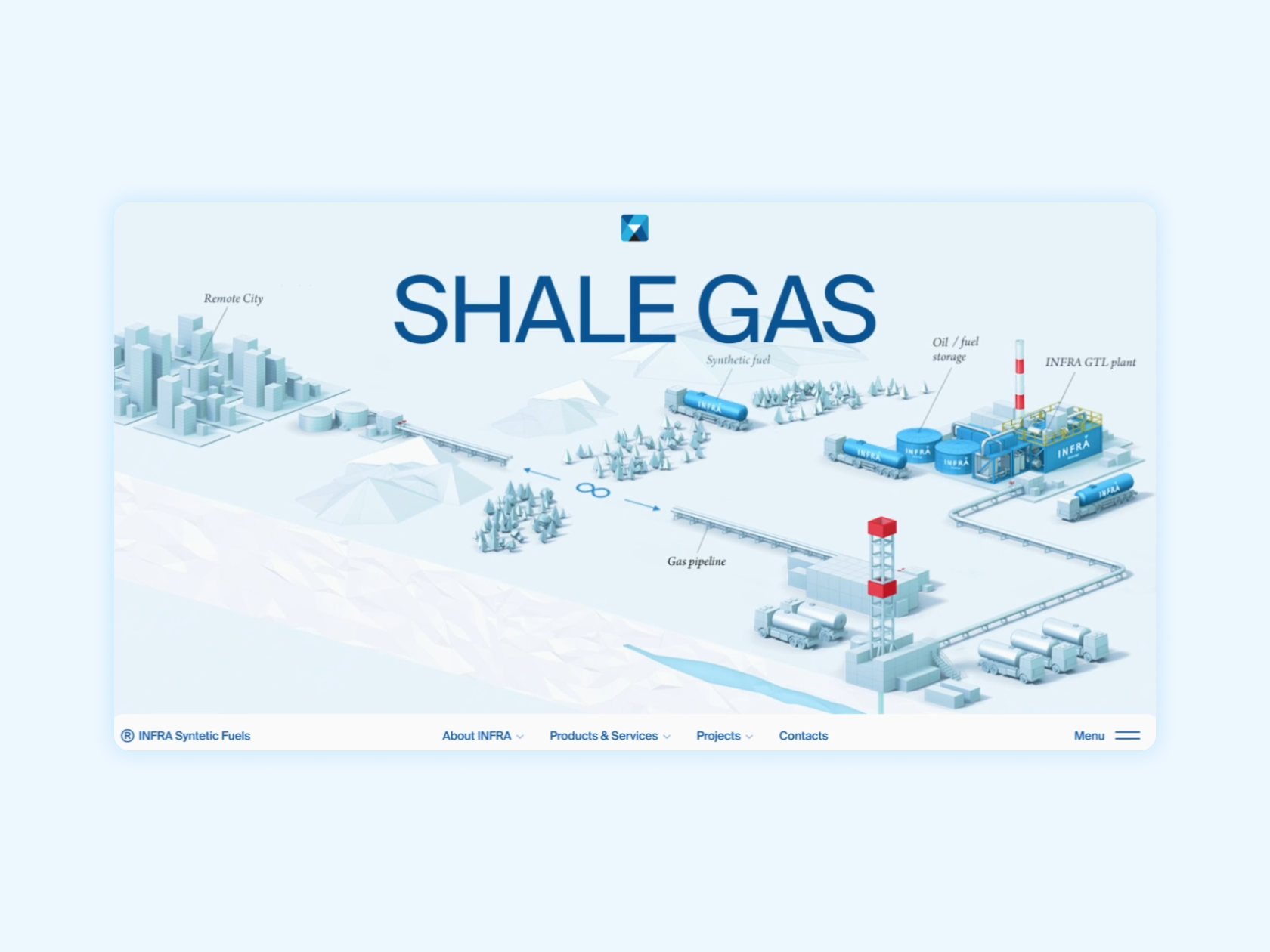 There are many different components of digital transformation, but some common examples include the use of data analytics to optimize production, the use of drones and robots for exploration and maintenance, and the use of virtual reality for training and simulations.
How can the oil and gas sector's digital transformation be accelerated?
Oil & gas companies must quickly adopt emerging technologies in oil and gas in order to acquire a competitive edge in this difficult environment. Some things to consider are:
Creative problem-solving, risk-taking, and an innovative culture should all be promoted in the workplace. It ought to be evident in the systems and procedures of the company to encourage innovation. By doing this, businesses can put themselves in a position to expedite their digital transition and remain innovative.
Data is crucial for making educated decisions, but the information is frequently dispersed across silos and departments, making it challenging to gain a clear picture of what is happening. The optimization of the data insights depends on data consolidation. It will be easier to understand operations as a whole by destroying data silos, which will improve decision-making and speed up the digital transition.
Establishing internal resources and alliances
Developing internal resources entails providing the chance to promote an innovative culture. Oil & gas companies will need to make investments in a setting that provides flexible work schedules, as well as training and development initiatives. Using partnerships could give businesses access to knowledge, technology, or other resources that would aid in their development.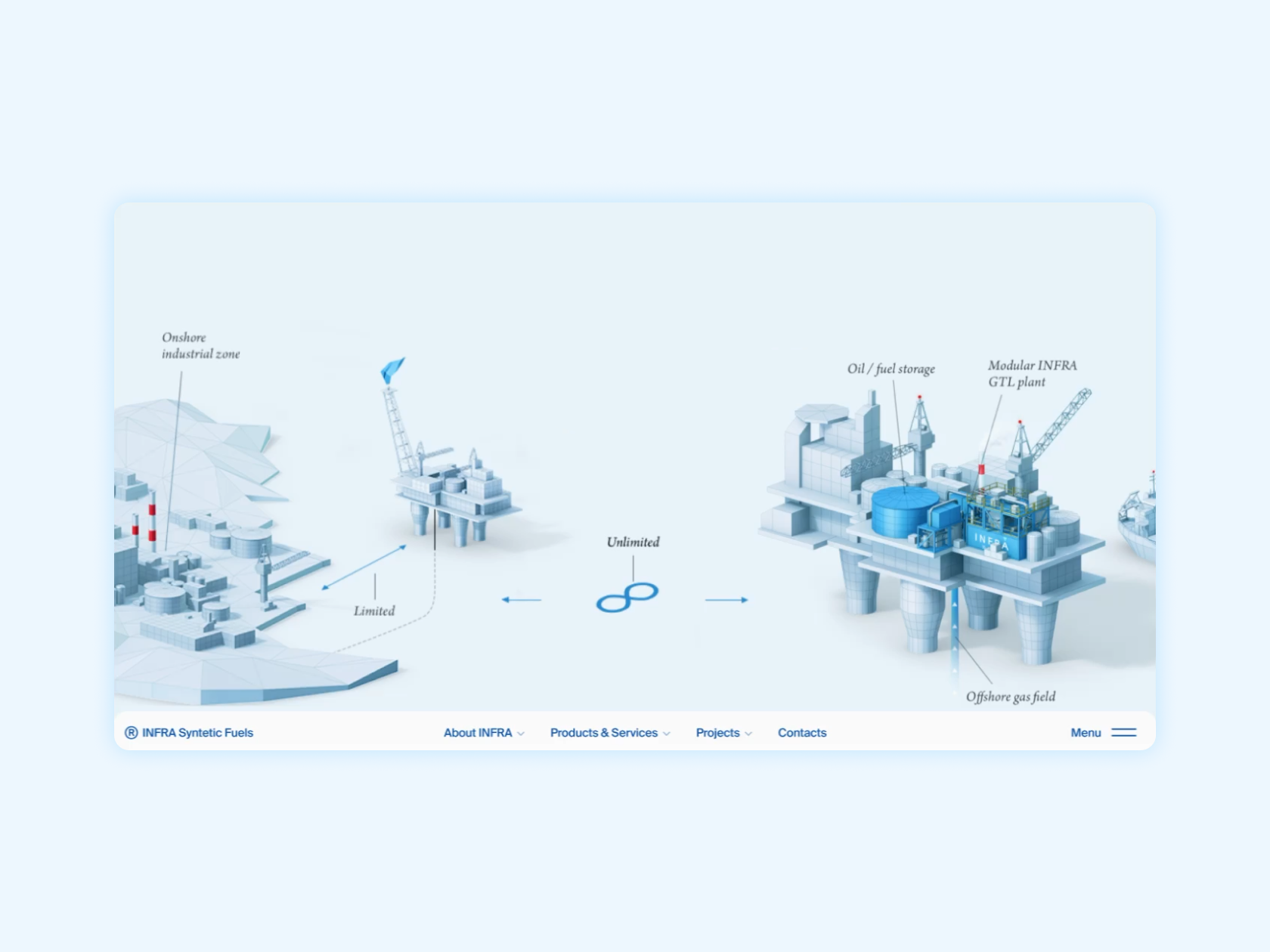 Let's review an example of the important measures that Deloitte did to process its digital transformation in Oil and Gas:
The first two steps of the DOT model— digitizing operations and introducing digital experiences—are about digital operationalizing.

The next two stages, delivering at scale and becoming a digital platform, focus on growing your digital capabilities to create new customer experiences and business models.

The final four stages, going global, becoming an ecosystem player, leading in the market, and becoming a digital enterprise, focus on using your digital platform to develop new sources of value for customers.
Automate oil and gas product flow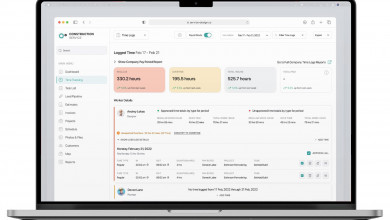 Optimize and automate logistics and distribution processes in the oil and gas industry with our software solutions!
In 2023, New Technology will Transform the Oil & Gas Industry
What technologies are available to support the oil & gas industry's digital transformation and assist firms in overcoming their challenges?
Data analysis is now more efficient than ever because of big data, analytical tools, and artificial intelligence (AI). The more advanced data gives insights that help improve asset maintenance, find better places to drill, reduce unscheduled downtime, and maximize output.
The Industrial Internet of Things, or IIoT, is revolutionizing how businesses conduct their operations. By linking field assets and equipment to an IIoT platform with smart sensors, businesses may take advantage of automated monitoring and diagnostics. As a result, they may develop real-time insights, operations, and procedures that help improve planning for equipment maintenance and use. Businesses can enhance environmental compliance, quality assurance, and safety. As the IIoT develops further, it will offer businesses even more chances to boost productivity and cut expenses.
Conventional automation methods have frequently struggled to match the analytical and critical thinking abilities of people. Intelligent automation can help in this situation. Businesses may mimic human activities more successfully by combining RPA with AI capability, which will result in significant enhancements to quality and efficiency.
The demand for experienced professionals is increasing along with the oil & gas sector's growth. Yet, training employees abroad can be costly and risky.
A solution is provided by virtual reality (VR) headsets, which provide practical training without the need to travel to offshore facilities. Workers can practice duties and procedures in a secure environment with the use of VR headsets, which can provide a realistic experience of working abroad. Also, several personnel can be simultaneously trained using VR headsets, thus decreasing the cost of training.
The need to read long manuals is eliminated with augmented reality (AR) headsets, which can provide hands-free instruction steps and the necessary equipment and parts. It can record the procedure for later review and offer live video access to technicians who are not present at the maintenance location.
Blockchain is a tamper-proof, transparent, and secure digital log of transactions. It is virtually impossible to hack into or tamper with since it is dispersed throughout a network of computers. With complex procedures that call for precision and transparency, such as dealing in commodities, moving materials, and tracking assets, blockchain offers an appropriate answer.
The IIoT platform can employ blockchain to track the history of devices and improve security. Businesses may minimize governance efforts, increase accuracy, and build a safer, more effective supply chain by utilizing blockchain technology.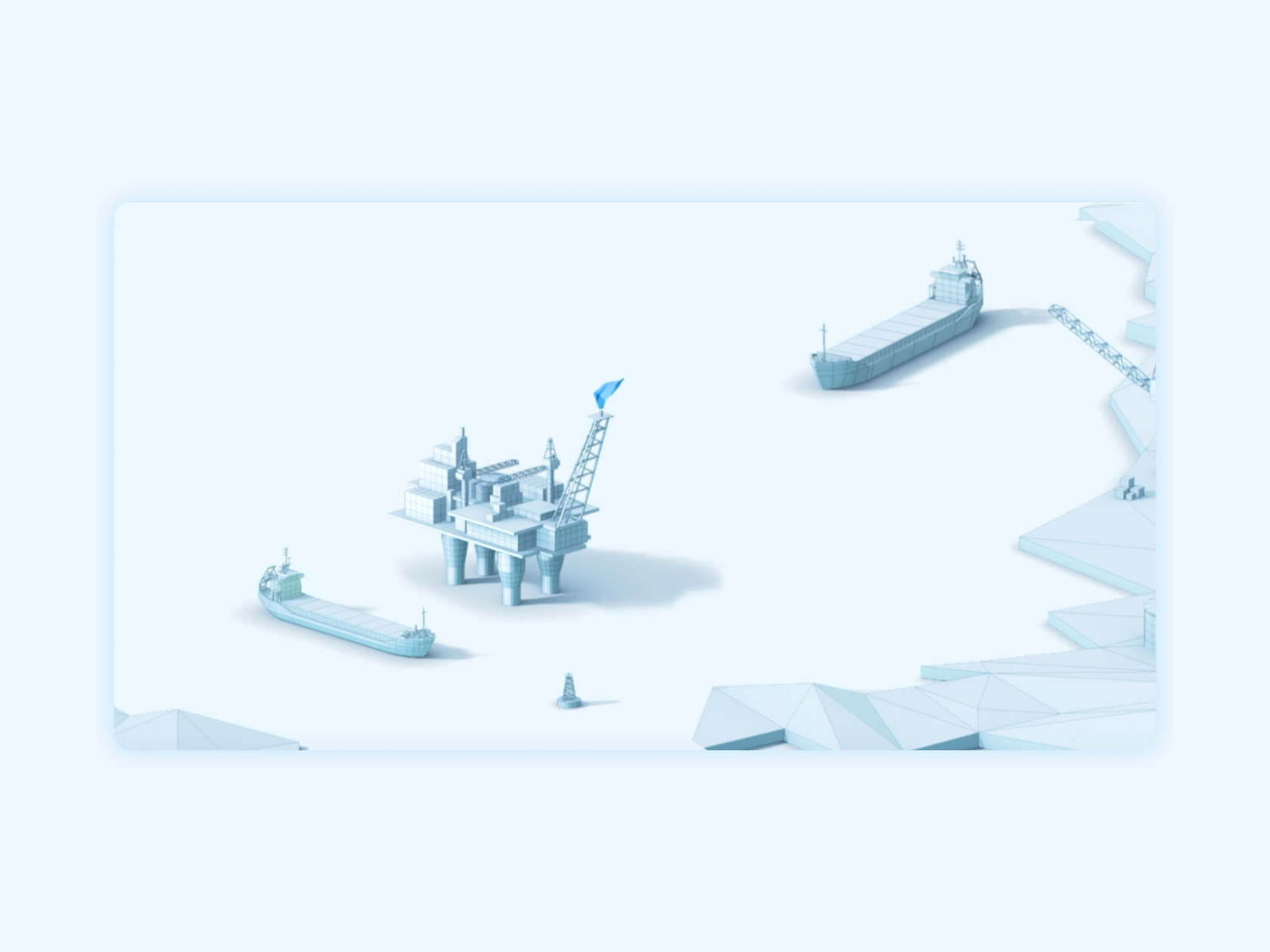 Despite the aggressive transformation initiatives, digitization seems to be moving much more slowly than expected. The adoption of new technology is being hampered by a lack of qualified specialists, worries about data security, and the cost-benefit uncertainty of upgrading aging infrastructure.
Yet, according to Gartner, 70% of internal IT employees in oil and gas organizations would be involved in delivering or supporting new digital business services by 2025.
The Management of Assets in the Oil & Gas Sector
What Does Oil & Gas Asset Management Entail?
The oil and gas industry relies heavily on asset management to keep operational expenses at a manageable level. A system that links all blind spots and communication gaps between suppliers and stakeholders is necessary for the industry as a whole. An asset management system aids in increasing visibility over all activities, enhancing asset performance and uptime. Also, the demand for installing asset management solutions has been spurred by the rising impact of greenhouse gas emissions from active operations.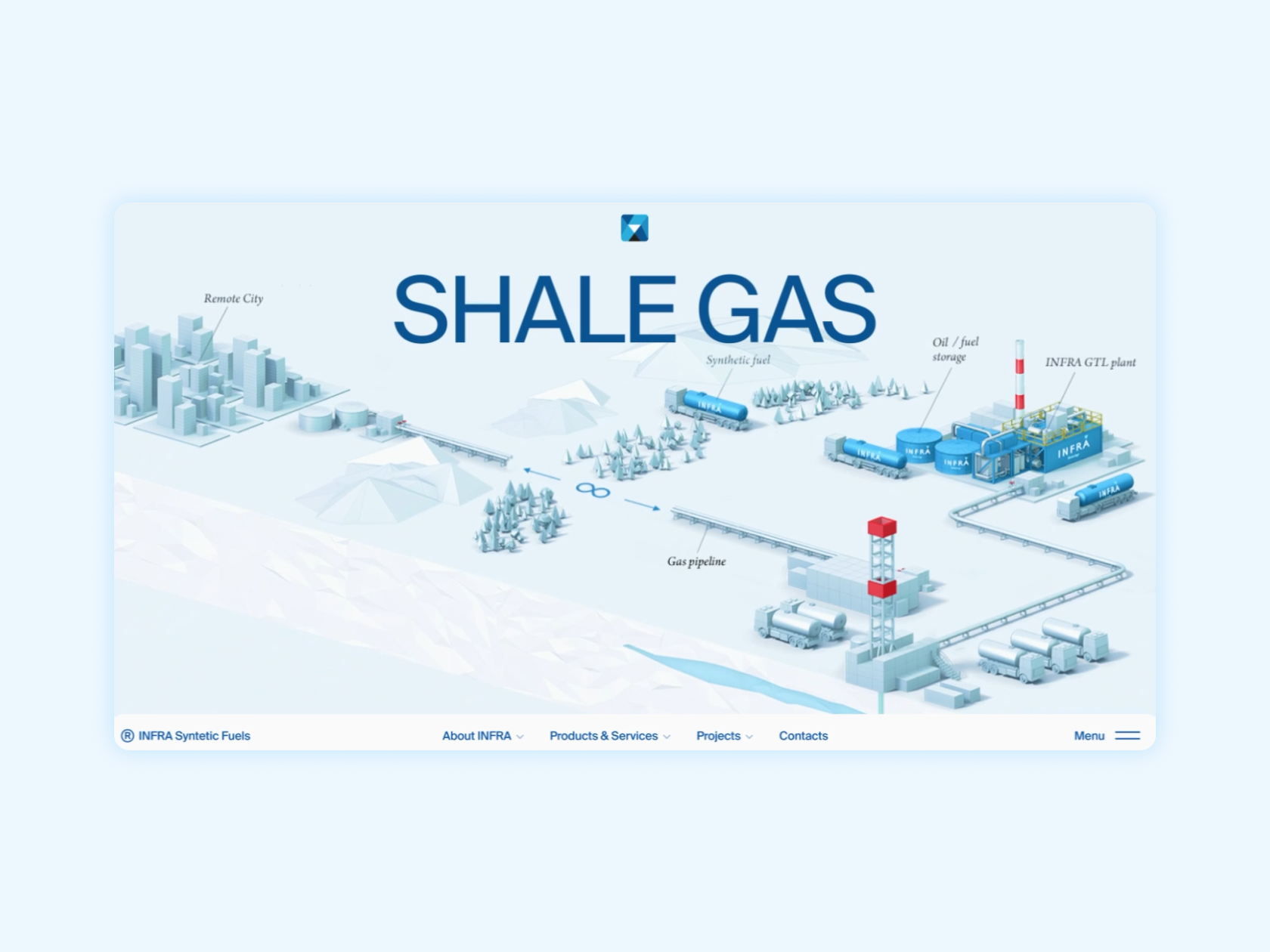 To maximize the value of oil and gas throughout its lifecycle, the sector functions on a complex architecture where strategic investments and project management procedures are of utmost importance. By improving teamwork and the performance of individual and collective assets, a sound asset management system reduces operational risks and yields a far higher return on initial investments.
AI analysis aids in preventing possible failures, which reduces downtime, removes the danger of asset waste, and reduces unnecessary productional processes. It improves collaboration across numerous corporate areas.
The Oil & Gas Industry Requirement for Asset Management
The sector has been having trouble over time due to rising overhead expenses and supply chain flaws. With an asset management strategy in place, the problem can be solved by lowering downtime, increasing output without wearing out equipment, extending machine life, increasing asset utilization, and, most importantly, assisting in cost-cutting.
Case Studies in Asset Management for the Oil & Gas Sector
1.Fleet Control
In order to reduce breakdowns, oil and gas companies must manage their fleets and perform routine maintenance. With vehicle monitoring, resource optimization, planning, and scheduling, resources are used more effectively overall, and there is an improvement in worker safety.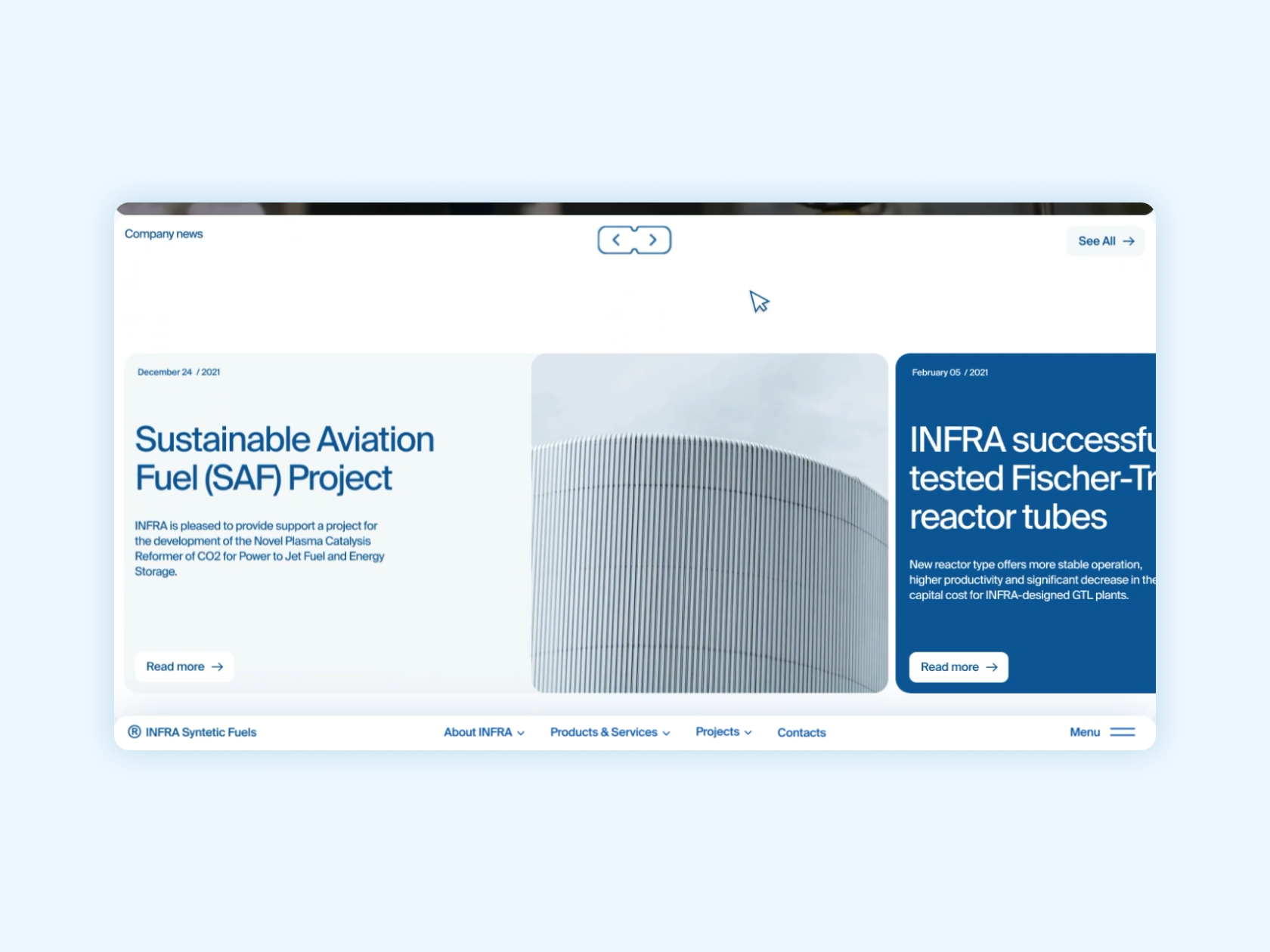 2.Process Improvement Using Maintenance Information
The analytics gathered can pinpoint the main reasons for failure and the factors that contribute to it based on previous data and performance measurements. The asset management system establishes a foundation based on the framework and aims to create an end-to-end solution that is 100% accurate and streamlines process management.
3.Maintenance Planning
The main goal of asset management is to extend the useful life of assets while reducing costs associated with downtime and spare part replacement. It raises factory efficiency, boosts product reliability, boosts revenue, and prevents unscheduled shutdowns. Predictive maintenance helps minimize environmental impact and keeps maintenance employees operationally focused so they are integrated into the system and remain aligned.
Conclusion
Although digital transformation is a complex process, it is important for the oil & gas industry to keep up with the latest trends.
When introduced in the oil and gas industry, asset management strategies can potentially bring down operational costs to around 20-30% marginally, which can further be streamlined to yield better results. The evolution of technology has framed an optimum positioning for oil & gas companies to upgrade and incentivize their operations with automated systems. With time, it will be an integral part of the system to ensure each asset and operation is accounted for and reliable throughout its lifecycle.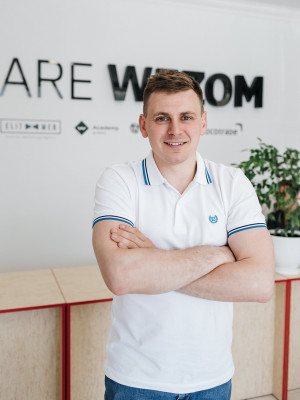 Interested in a custom solution?
Of course, this will require some financial investment from you at the beginning of the path to automation, but over time, this approach usually fully pays off. I can talk about it in detail.
What are the benefits of digital transformation in oil and gas industry?
Digital transformation in oil and gas boosts operational efficiency through automation and asset optimization. It harnesses real-time analytics for decisions and predictive maintenance to cut downtime. Safety is heightened with digital tools, and remote monitoring refines resource management. Supply chains become more efficient, leading to cost savings, increased productivity, and a sustainable industry outlook.
What is the future technology in oil and gas?
Oil and gas's future tech merges digital and eco-friendly advances. It involves AI for reservoir analysis, IoT for monitoring, digital twins for assets, and blockchain for supply chains. Green tech, like carbon capture and renewable energy integration, targets efficiency, eco-friendliness, and industry adaptability in evolving energy scenarios.
How do you rate this article?