The transport industry is going through hard times at the moment. This was partly fueled by the COVID-19 pandemic, which first faced a sharp increase in freight traffic worldwide, and then – a sharp decline. In particular, rail and sea transport decreased by approximately 20 percent. At the same time, labor costs have risen.
All these factors have forced entrepreneurs in this industry to significantly reconsider their business processes and the tools used to automate them. Let's answer the question: "What is freight management?" and discuss these innovative tools in more detail below.
What Is Meant by The Freight Management Term?
Freight management in logistics is related to control over the processes that ensure the delivery of goods from point A to point B. The main goal of freight management is to minimize costs while maintaining delivery conditions (date and time of delivery, place of delivery, etc.). Quite often, to achieve this goal, companies involved in it delegate some tasks to outsourcing companies. In particular, it can be:
choice of carrier;

route optimization;

documenting processes and ensuring compliance with industry standards;

shipment monitoring.
Below we consider each of these tasks separately.
Choice of carrier
Companies can resort to the following two options depending on the capabilities and goals.
Creating your own fleet of vehicles.

In terms of reliability, this is probably the best option, especially for companies with large volumes of products or specific delivery points inconsistent with standard logistics routes.

Hiring third-party carriers.

Third-party carriers are a more cost-effective option and have their own established workflows. In turn, they can be ordinary, providing transport services to individuals and contract ones, which cooperate with product companies according to the specific agreement.
Moreover, you can delegate the processes of coordinating cargo transportation to a third-party carrier company by hiring another company with freight brokers and forwarders. In addition to coordinating, the latter can often take responsibility for packing, warehousing, and documenting cargo.
On the other hand, you must understand that interaction with your contractors without specialized software tools can be quite complex and resource-intensive. Therefore, you may need a specialized transportation management system (TMS) that will unite all parties involved in the management of cargo transportation on a single digital plane and synchronize the data they operate on.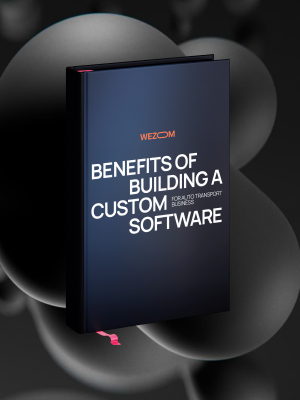 Benefits of Building a Custom Software for
Auto Transport Business
Custom software for transport and logistics is an efficient and innovative solution that can improve your company in many ways.
Route optimization
Router optimization often means several tasks at once. Here they are.
Load planning.

This aims to ensure the delivery of the maximum possible cargo volume with the lowest resource costs (number of vehicles and containers, as well as the total length and duration of the route). Indirectly, this implies the correct planning of routes and schedules for drivers, taking into account such data as the dimensions of the cargo and the parameters of the warehouses to which it is delivered.

Multimodal and intermodal optimization.

Multimodal transportation, which implies the combination of several modes of transport on one route at once, is often a cost-effective option for cargo transportation both within the same country and internationally. In the case of delegating the task of transporting goods to a third-party carrier, the product company will not feel any difference except for more favorable delivery conditions. As for intermodal cargo transportation, it consists in hiring several carriers at once to be able to choose the specific one that offers the most favorable transportation conditions on a particular route or a section of the route.
As in the previous case, all these tasks can be quite difficult to implement without TMS. Conversely, having a TMS will help you automate all of these stages in a freight management process, providing you with a single source of trusted information.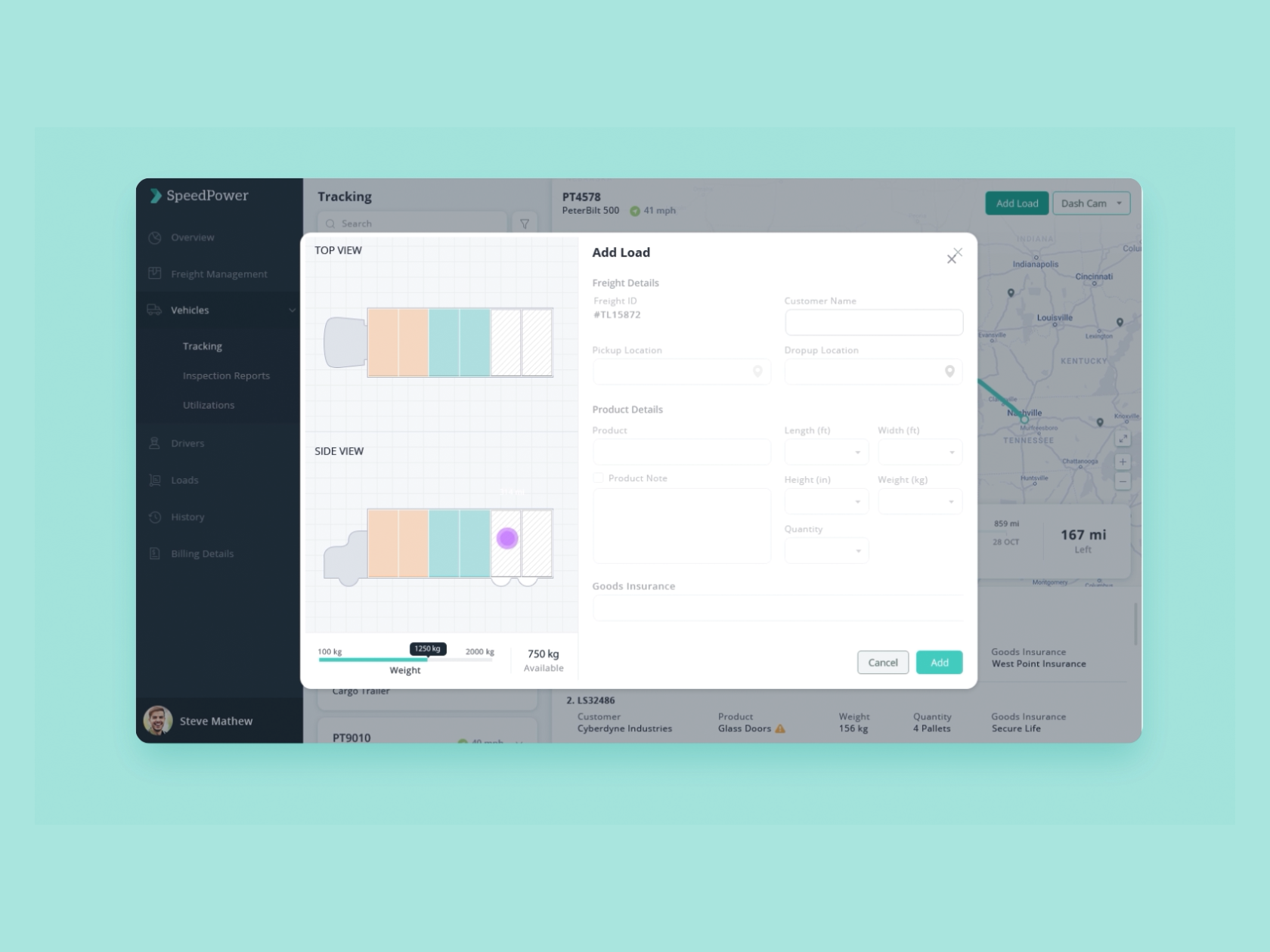 Documenting processes and ensuring compliance with industry standards
Paper and digital documentation are an integral part of cargo transportation and may also have their own separate subtasks. Let's take a look at them.
Claims management.

Claims are legally significant documents describing financial responsibility for lost or damaged cargo. Usually, each company has several standardized claim templates that can be quickly adapted to a specific case and sent to the carrier company for damages.

Management of tariffs and rules of cargo transportation.

Bills of lading, packing lists, certificates of origin, dangerous goods notes, and so on are usually responsible for documenting aspects of tariff management and transportation rules.

Accounting.

This process takes place in any commercial company and is also usually documented. In particular, accounting fixes delivery rates, invoices, payments for services of third-party contractors, internal overheads for delivery (if the company has its own fleet of vehicles), etc.
Again, in view of the large number of documents required for implementation and the need to adapt them for each individual process, companies with a large number of cargo transportation tasks are forced to automate documentation. This is also achievable with a TMS.
Shipment monitoring
Shipment tracking involves determining the physical location of the goods being transported. Methods and approaches to tracking directly depend on what kind of location data a particular company wants to receive. For example, the following approaches are most commonly used:
Use of GPS trackers.

Typically, GPS trackers are portable devices that can be easily installed in any vehicle, be it a car, truck, or something larger. Such tools collect and transmit in real time critical data such as vehicle coordinates, fuel consumption, driving style, temperature characteristics, toll bills, etc. At the same time, this type of tracking does not allow you to receive data that can be individual for each package transported inside the trailer, so if you need more accurate information, the next option will suit you better than this one.

Tracking with barcodes and RFID.

This type of tag is attached to each parcel individually. They are scanned when the vehicle passes the checkpoints encountered on the route. The status of the parcels is then transferred to the commodity company, which is the original owner of the goods. Please, note that, unlike the previous option, this one does not imply real-time data transfer but only allows fixing the necessary parameters at specified moments of time.
In view of the large amount of data and the need for post-processing, you may need something more than software for GPS trackers or scanned tags. And yes, it is not surprising that TMS can become such software.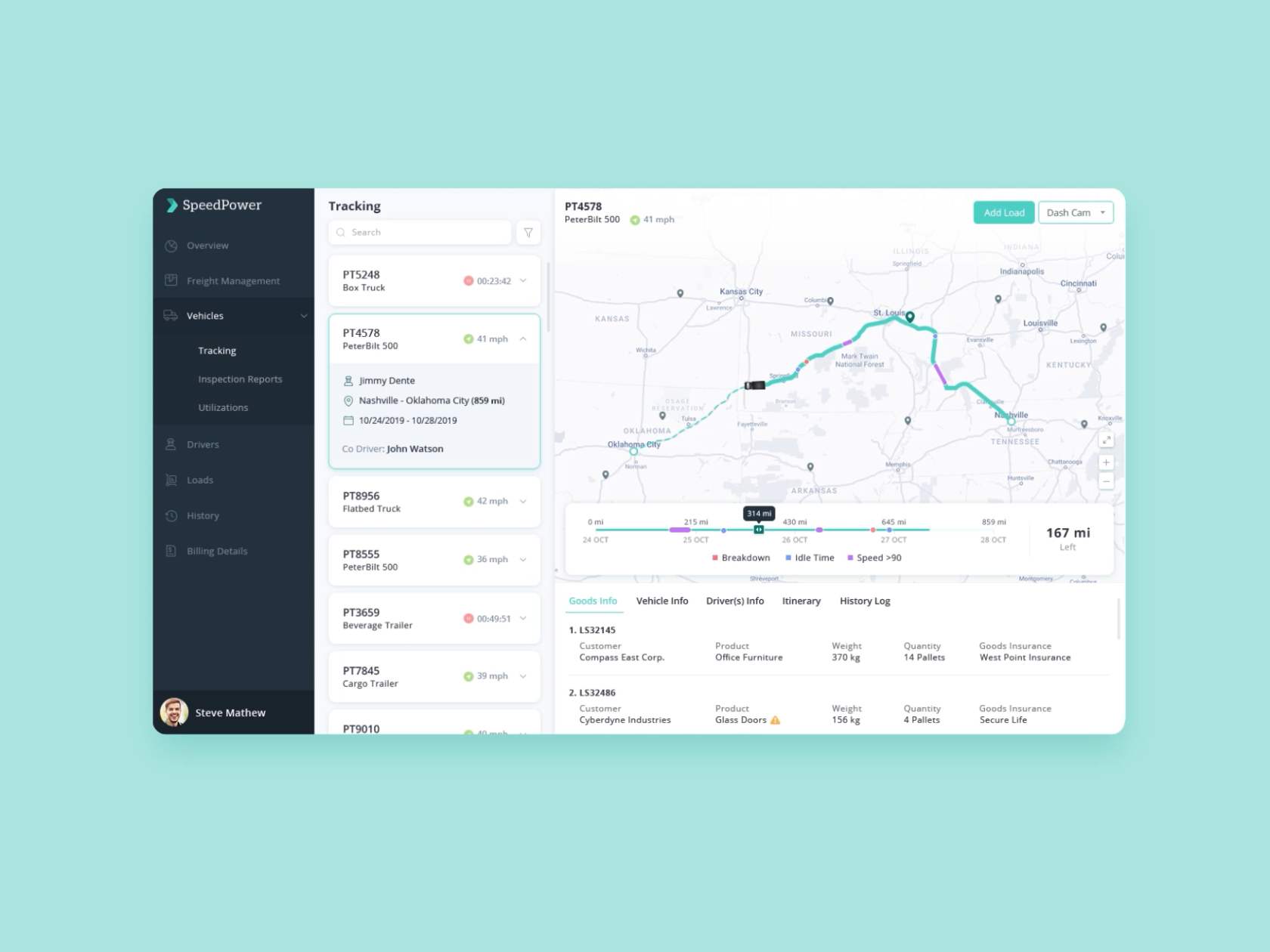 Can A TMS Be Considered The Solution to All of The Above Problems?
As you can see, the everyday processes that transport companies face are complex enough to be able to quickly and efficiently deal with them manually or with the help only of disparate freight broker tools. In turn, deploying a full-fledged intelligent TMS can optimize each of them, providing companies with a single source of up-to-date information and automating repetitive tasks. In particular, with their help, product companies can:
track KPIs of your employees and partners,

plan routes and schedules for drivers;

optimize the distribution of goods in warehouses according to their parameters and delivery routes;

analyze the prices for the most cost-effective choice of a particular type of vehicle.
If you want to learn about custom TMS implementations, you can check out our case studies such as:
Gamma TMS.

We were approached by the client, a US-based cargo transportation provider, which staff has to handle enormous amounts of manual work daily, including cargo dispatching and communication with drivers. With disparate software, all this was very time-consuming and difficult to synchronize. While existing off-the-shelf TMS services did not flexible enough for the client's company, we had to create a custom solution. As a result, we implemented two interconnected modules: a mobile app for truck drivers and a system for an accounting department. After their deployment, the client managed to reduce daily expenses and made job duties for the staff more convenient and less resource-intensive.

EasyLoad TMS.

The client's company is engaged in logistics services and, at the moment of contacting us, needed a digital solution that would be competitive with the SuperDispatch service but, at the same time, be cheaper in use and maintenance. Therefore, we had to create a SaaS TMS that would simplify the interaction between drivers and dispatchers within a single platform. In it, we automated such tasks as the acceptance and management of an order from a broker, the transmission of information about the order to the driver, tracking the status of the order and the status of the driver during the execution of the order, as well as generating reports of acceptance and delivery of cargo (for drivers). As a result, the company managed to reduce its daily overhead expenses.
And, of course, you can always contact us to order custom TMS development services tailored to the needs and specifics of your company.
Order our development services to create transport management systems
Streamline the shipping processes and make them easier with your custom TMS, WMS and EPOD software!
How do you rate this article?