Digital Banking
Launch your own digital platform for making available all banking activities online and doing away with all the paperwork like cheques, pay-in slips, etc.
Transfer most of your banking services to an advanced, centralized software solution to improve your customer experience and relieve your employees of increased workloads. Our team will do their best to create a convenient digital assistant for your clients' financial transactions.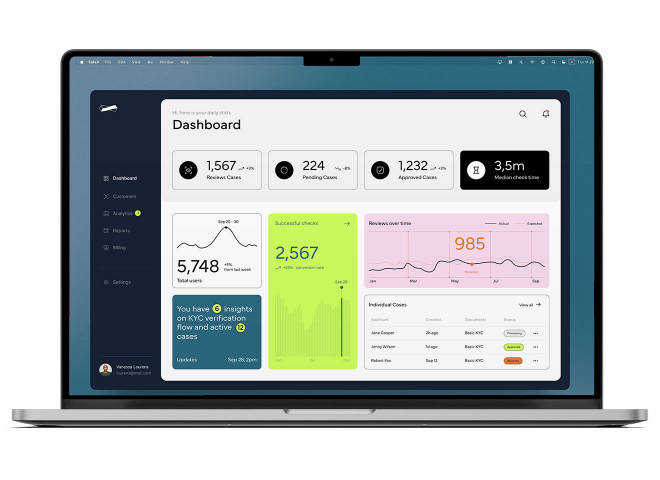 Development of an advanced digital self-service solution as a worthy alternative to offline departments.
Creation of an improved experience for your customers.
Regular updates to the digital self-service solution.
4. security and relevance
Ensuring the security and relevance of the solution for end users.
Digital banking app components
Let's find out the main features of an average digital banking solution.
Payment history
We will create a user-friendly interface for your users to display the history of their transactions at fixed time intervals.
Loan processing
Our specialists will digitize all lending operations to make your digital banking platform faster, more reliable, and more efficient.
Transactions
Our team will create an absolutely secure digital banking service for instant money transfers for your customers.
Chatbot for customer support
We integrate advanced technologies such as artificial intelligence into the chatbot to help your customers deal with problems faster and more efficiently.
Fee calculator
We will simplify the procedure for calculating fees for operations performed by your customers and, in particular, we will help them find out their interest on loans.
Loan services
Our experts will transfer lending services to the online plane so that your customers can get a loan without leaving their homes.
Fintech
E-Groshi
IN A MONTH AND A HALF AND IN THREE STAGES, WE CREATED AN UPDATED PRODUCT WITH POSITIVE EFFECT ON THE E-GROSHI SERVICE.
Questions & Answers
Check out some of the most common questions asked by the clients
Digital banking refers to banking processes performed with the help of a digital platform. With the help of digital banking services, banking operations become way more accessible and simplified. It also reduces unnecessary work and minimizes possible issues. Digital banking development services make the processes simple and automated.
How to improve digital banking?
Some of the ways that can help improve digital banking include big data and analytics, a seamless omnichannel experience, emphasis on product design, and other factors. These aspects contribute to better customer experience and digital banking in general. Also, paying attention to convenience and automated digital customer support may be very useful. Digital banks need to make banking operations easy, fast, and automated.
What are the benefits of digital banking?
Some of the benefits of digital banking include convenience, effectiveness, easy access, security, and the possibility to make international transfers. With digital banking, operations become easier and you can reap numerous benefits just by accessing banking services with the help of online platforms. The benefits of digital transformation in banking also include automation and convenience. Online processes are way faster and easier. Many of the advantages of digital banking relate to higher efficiency, comfort, and optimization.