Leasing and Asset Finance Services
Streamline your financial services providing your customers with automated leasing and asset finance platform, tailored to multinational operations.
What is leasing and asset finance?
Create your own finance and asset leasing solution as a digital alternative to traditional bank services, providing cash flow benefits for businesses looking to purchase fixed assets. We will do our best to make it feature-rich, secure, and user-friendly, staying within your budget.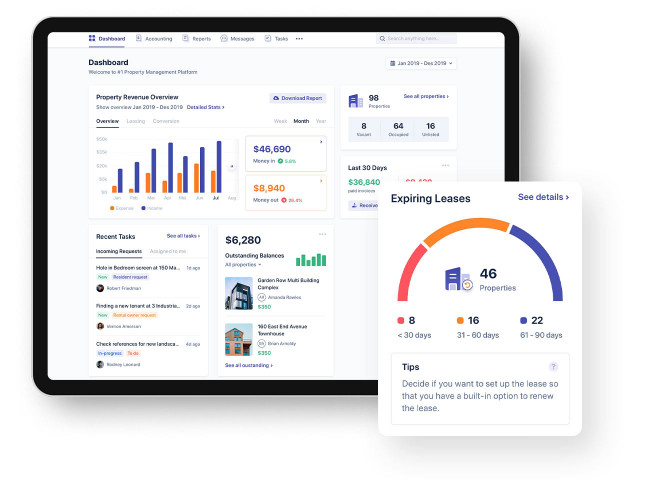 1. Expansion of financing option
Expansion of financing options for your customers through the launch of an asset finance and leasing app.
Creation of a convenient and secure app by our team.
Provision of services for launching updates to the app.
Troubleshooting technical problems with your software.
Keeping the app up-to-date.
6. Elimination of downtime
Elimination of downtime in the app's operation.
Leasing and asset finance app components
Below we will describe typical functions your leasing and asset finance app can have.
Lease calculator
We will save your employees from making manual calculations – now, your clients will be able to independently estimate how much they will need to pay for leasing.
Audit control
Our development team will create a convenient financial audit tool that will be a single source of truth.
Tax reporting
We will automate the procedure for compiling tax reports, thereby saving your employees from having to do it manually.
Balance sheet impact calculator
Our experts will develop a convenient and understandable balance impact calculator that will perform the necessary estimations in a couple of clicks.
List of accounts
Your users will be able to manage their accounts from a single digital solution without having to switch between applications and reconcile data.
Online support module
We will create a convenient module to support your users so that they do not wait in line until someone from your call center employees answers them.
Fintech
E-Groshi
IN A MONTH AND A HALF AND IN THREE STAGES, WE CREATED AN UPDATED PRODUCT WITH POSITIVE EFFECT ON THE E-GROSHI SERVICE.
Questions & Answers
Check out some of the most common questions asked by the clients
What are the advantages of asset finance?
Finance and asset leasing are much easier to obtain than bank loans that come in a traditional way. Fast processes are a huge advantage. Also, among the benefits of asset finance and leasing there is the fact that they allow for simplified and easily manageable cash flow and budgeting. When it comes to agreements, in asset based finance and leasing they have fixed interest rates.
Why use leasing and asset finance?
First of all, finance and asset leasing does not impact your existing credit lines and provides you with an additional source of capital. Also, leasing provides 100% financing, which makes asset finance and leasing a beneficial option. And, finally, asset based finance and leasing allows for easily manageable cash flow.