Leasing and Asset Finance Services
Streamline your financial services providing your customers with automated leasing and asset finance platform, tailored to multinational operations.
What is leasing and asset finance?
Create your own finance and asset leasing solution as a digital alternative to traditional bank services, providing cash flow benefits for businesses looking to purchase fixed assets. We will do our best to make it feature-rich, secure, and user-friendly, staying within your budget.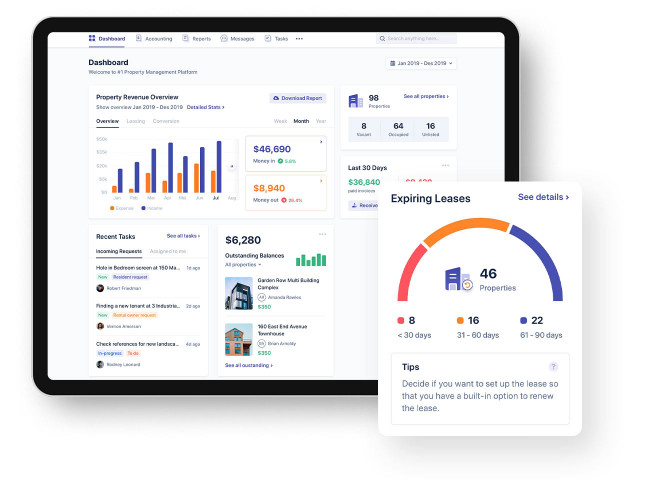 1. Expansion of financing option
Expansion of financing options for your customers through the launch of an asset finance and leasing app.
Creation of a convenient and secure app by our team.
Provision of services for launching updates to the app.
Troubleshooting technical problems with your software.
Keeping the app up-to-date.
6. Elimination of downtime
Elimination of downtime in the app's operation.
Leasing and asset finance app components
Below we will describe typical functions your leasing and asset finance app can have.
Lease calculator
We will save your employees from making manual calculations – now, your clients will be able to independently estimate how much they will need to pay for leasing.
Audit control
Our development team will create a convenient financial audit tool that will be a single source of truth.
Tax reporting
We will automate the procedure for compiling tax reports, thereby saving your employees from having to do it manually.
Balance sheet impact calculator
Our experts will develop a convenient and understandable balance impact calculator that will perform the necessary estimations in a couple of clicks.
List of accounts
Your users will be able to manage their accounts from a single digital solution without having to switch between applications and reconcile data.
Online support module
We will create a convenient module to support your users so that they do not wait in line until someone from your call center employees answers them.
Questions & Answers
Check out some of the most common questions asked by the clients
What are the advantages of asset finance?
Finance and asset leasing are much easier to obtain than bank loans that come in a traditional way. Fast processes are a huge advantage. Also, among the benefits of asset finance and leasing there is the fact that they allow for simplified and easily manageable cash flow and budgeting. When it comes to agreements, in asset based finance and leasing they have fixed interest rates.
Why use leasing and asset finance?
First of all, finance and asset leasing does not impact your existing credit lines and provides you with an additional source of capital. Also, leasing provides 100% financing, which makes asset finance and leasing a beneficial option. And, finally, asset based finance and leasing allows for easily manageable cash flow.
Revolutionizing Leasing and Asset Finance with Cutting-Edge Software Solutions
Are you looking for innovative software solutions to optimize your leasing and asset finance operations? Look no further! At Wezom, we specialize in providing state-of-the-art technology that streamlines processes, enhances efficiency, and drives growth in the leasing and asset finance industry.
Unlocking the Potential of Leasing and Asset Finance Software
Our comprehensive software solutions are designed to empower leasing and asset finance companies with the tools they need to succeed in today's competitive landscape. Here's how our cutting-edge technology can revolutionize your business:
1. Seamless Automation and Integration
Our software seamlessly automates manual tasks, eliminating time-consuming paperwork and streamlining processes. With our integrated solutions, you can easily manage leasing contracts, track assets, calculate payments, and generate accurate reports, all in one centralized platform.
2. Advanced Risk Management and Compliance
Mitigate risks and ensure compliance with industry regulations using our robust risk management and compliance features. Our software enables you to assess creditworthiness, monitor lease agreements, and stay updated on regulatory changes, reducing the chances of non-compliance and financial loss.
3. Enhanced Customer Experience
Deliver exceptional customer experiences with our software's user-friendly interfaces and self-service portals. Empower your customers with real-time access to lease information, payment schedules, and asset management tools, fostering transparency and improving overall satisfaction.
4. Powerful Analytics and Reporting
Make informed decisions and gain valuable insights into your leasing and asset finance portfolio with our advanced analytics and reporting capabilities. Track key performance indicators, monitor asset performance, identify trends, and optimize profitability using our comprehensive data-driven tools.
5. Scalable and Customizable Solutions
We understand that every leasing and asset finance company has unique requirements. Our software solutions are highly scalable and customizable, allowing you to tailor the system to fit your specific business needs and accommodate future growth.
Partner with Wezom for a Leading Edge in Leasing and Asset Finance
Embrace the digital transformation in leasing and asset finance with Wezom's software solutions. Our cutting-edge technology will revolutionize your operations, enhance efficiency, and drive growth in today's competitive landscape. Stay ahead of the curve and unlock the full potential of your business with our comprehensive software solutions.
Contact us today to schedule a consultation and discover how Wezom can transform your leasing and asset finance processes for optimal success.