Marketplace Lending Services
Get a user-friendly solution that connects borrowers with investors willing to offer loans (both new ones and refinancing).
What is marketplace lending?
Launch your own marketplace lending platform to connect borrowers with investors willing to offer loans, both new ones and refinancing. The WEZOM team will create a user-friendly centralized solution that will comply with all needed security standards.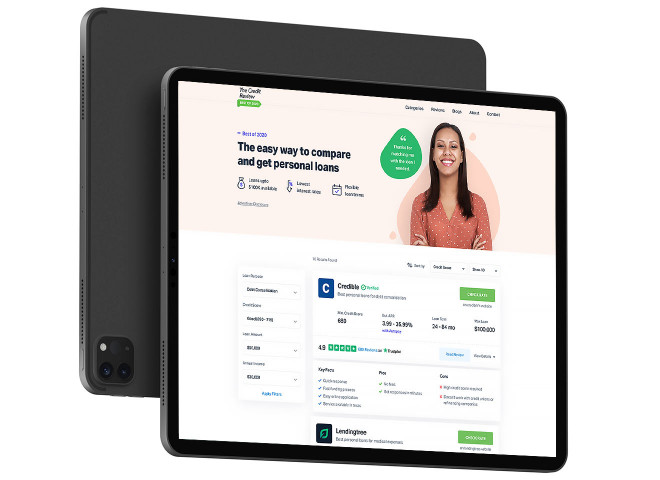 1. intuitive functionality
Unification of your customers on a single digital platform with convenient and intuitive functionality.
Provision of technical support services for already launched marketplace lending solutions by the WEZOM team.
Regular updates to the marketplace lending solutions as needed.
Capability to scale the solutions as the number of users grows rapidly.
Marketplace lending solutions components
Let's find out what the standard functionality for a marketplace lending software might be.
All types of loans
We will create a convenient visualization of all available types of loans with the ability to sort them by key parameters.
Online processing
Our team will make lending services available online, thereby eliminating the need for your customers to visit offline branches of your bank.
Interest rate calculator
We will reduce the workload on your call center and provide your users with a convenient loan interest rate calculator.
Borrowers' and investors' accounts
We will develop a clear and convenient structure for the profiles of borrowers and lenders, providing them with all the necessary functionality to perform financial operations online.
Online support
Our experts will create a smart chatbot that will be able to independently answer the trivial questions of your users without the participation of your call center employees.
Customized services
We will endow your application with customizable functionality to ensure an advanced user experience and competitiveness.
Fintech
E-Groshi
IN A MONTH AND A HALF AND IN THREE STAGES, WE CREATED AN UPDATED PRODUCT WITH POSITIVE EFFECT ON THE E-GROSHI SERVICE.
Questions & Answers
Check out some of the most common questions asked by the clients
What are marketplace lending platforms?
Marketplace lending platforms allow users to engage in online lending. With the help of these platforms, consumers or businesses are connected to investors who can buy or invest in a loan. Marketplace lending is sometimes referred to as "peer-to-peer" lending. Online marketplace lending platforms, or marketplace lending software, interconnects professionals and covers different needs.
How is marketplace lending different from traditional lending?
Online lending marketplaces are an innovative way to engage in lending. Marketplace lending platforms do not take deposits or lend their own capital. Online marketplace lending implies the platforms serve as brokers to connect lenders and borrowers and take a fee for operating the online lending platform. Marketplace lending solutions are bringing innovations into the field. Also, online platforms provide users with opportunities to make the operations fast and efficient.