WT Group team has been helping its clients with the search for residential real estate and properties for investment all over the world for almost 10 years.
Today, the company is recognized as one of the leading international real estate agencies in Kazakhstan. Among its partners are such developers as Berkeley Group, Aldar, Ellington Properties and many other development giants.
Such status requires a corresponding digital presence. The company needed a new product that could properly represent the team's reputation and merits to potential buyers and investors. WT Group is for managers, but at the same time, they need user-friendly digital tools.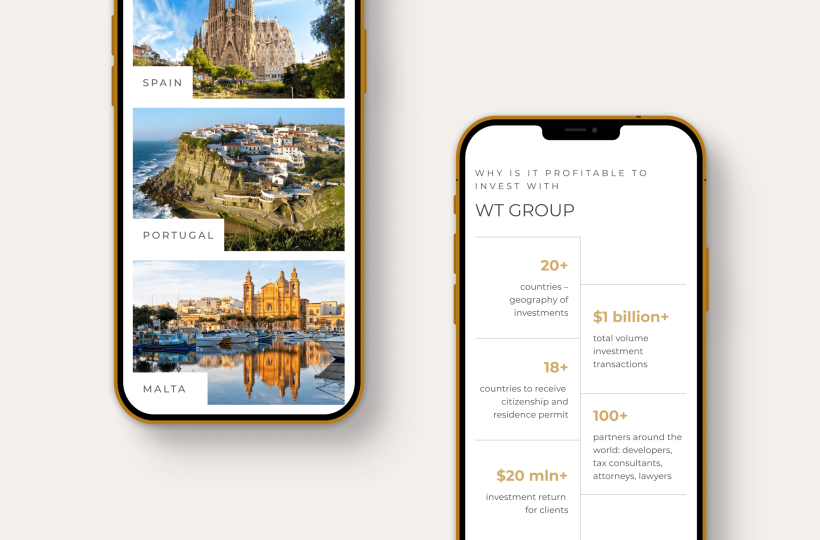 Mobile version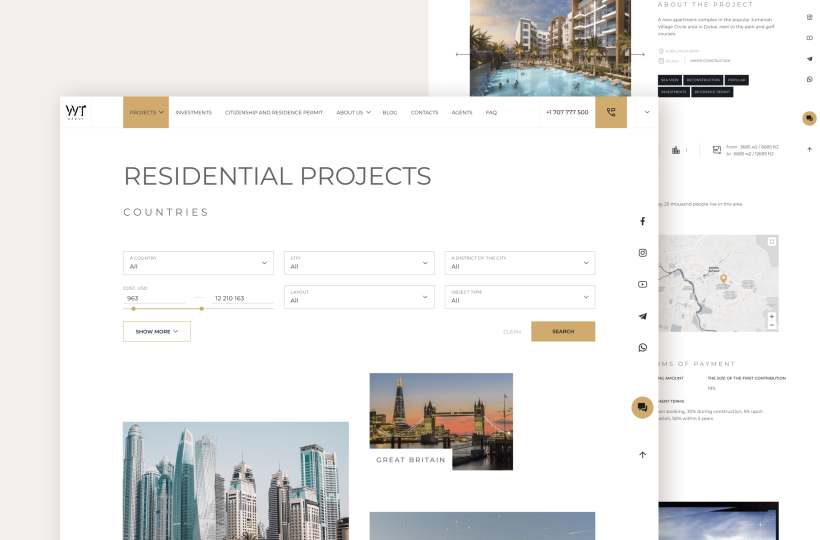 Desctop version
Create a new corporate web platform with an informative and user-friendly UX and provide managers with a new interface to work with requests and projects.
01/
Develop a web platform for a real estate agency with custom functionality and easy-to-read design;
02/
Create an admin panel that would close the problems of integration with CRM and help automate the routine;
03/
Integrate the platform with existing client and real estate databases.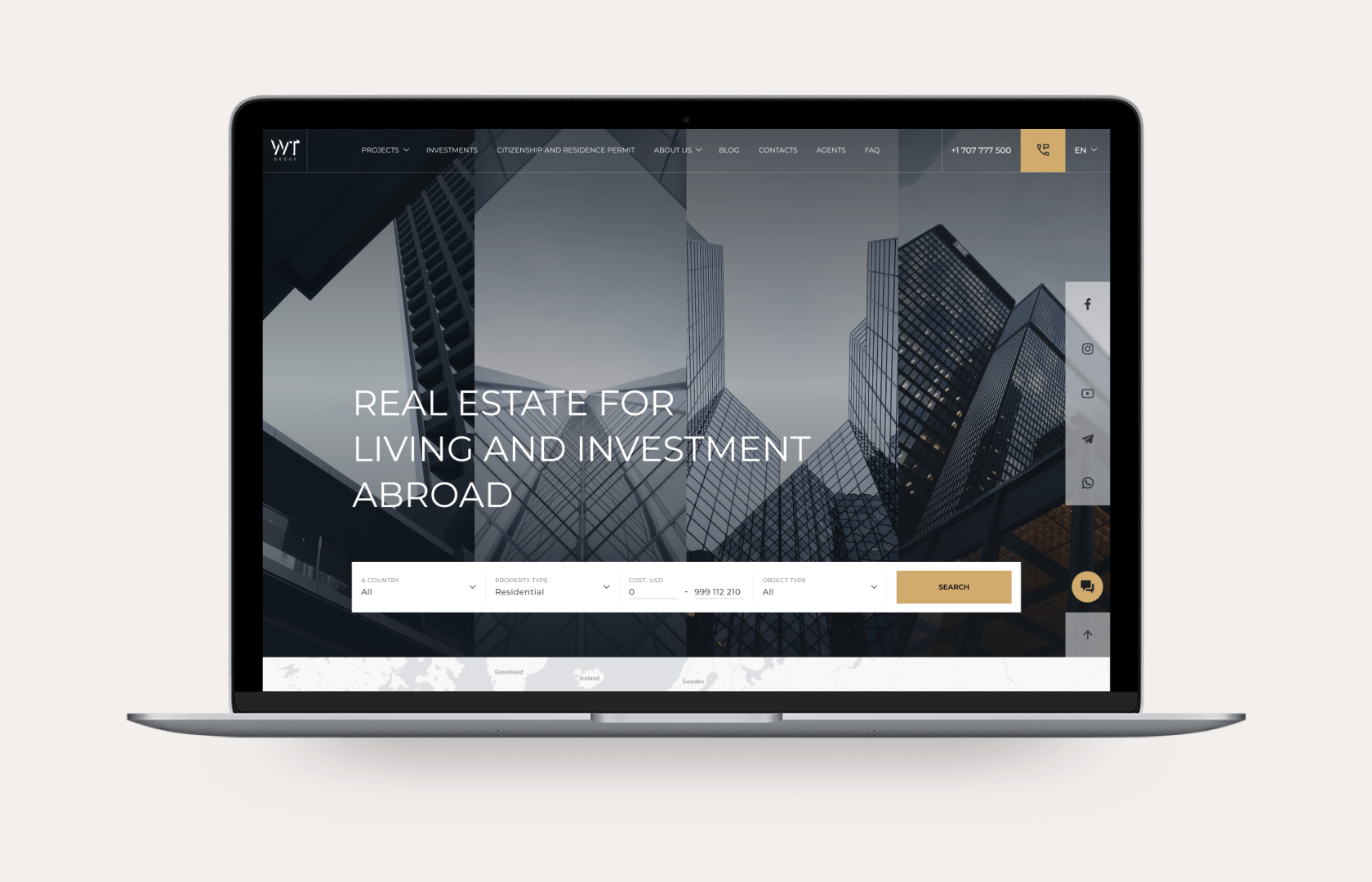 Presentation of objects for investors
An interactive world map with available projects greets visitors on the main page. Implemented the "Investments" section, aimed at the most informative presentation of available objects for B2B and large investors.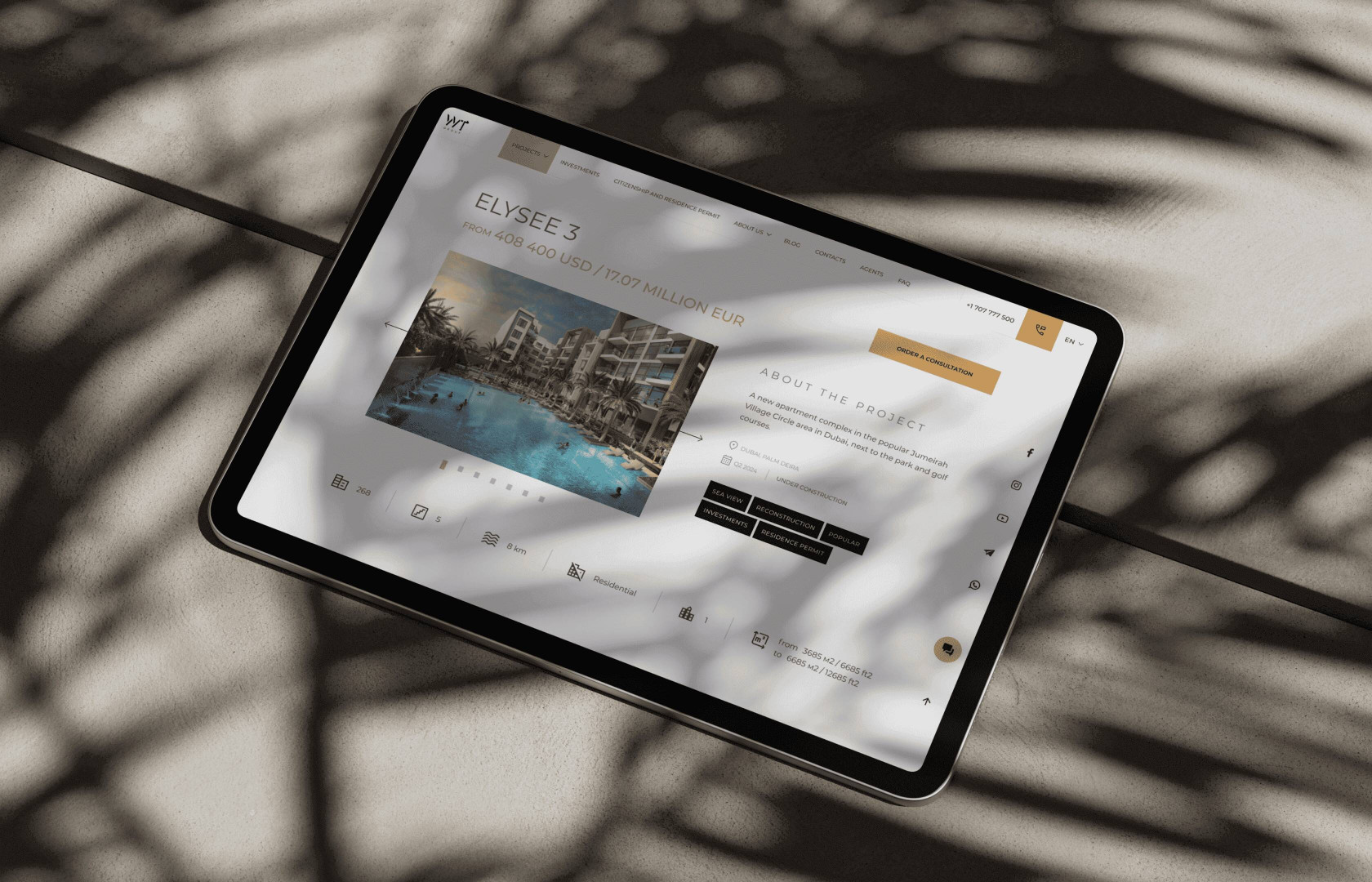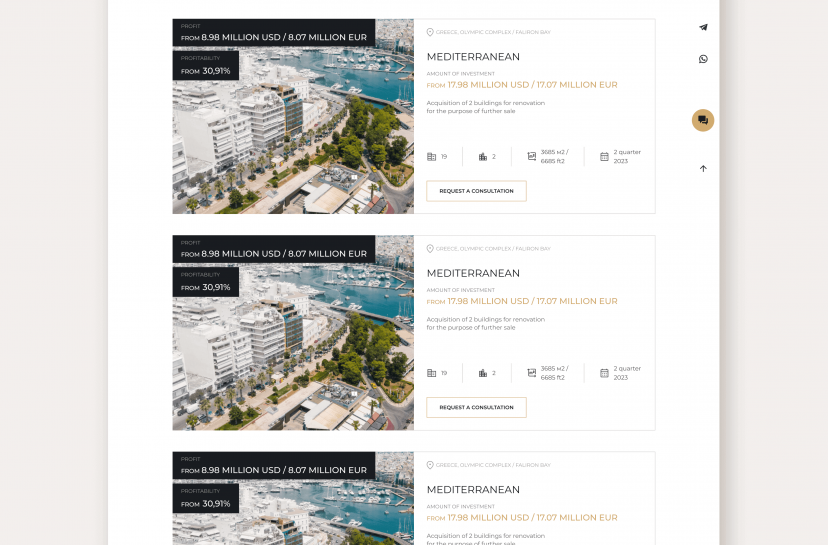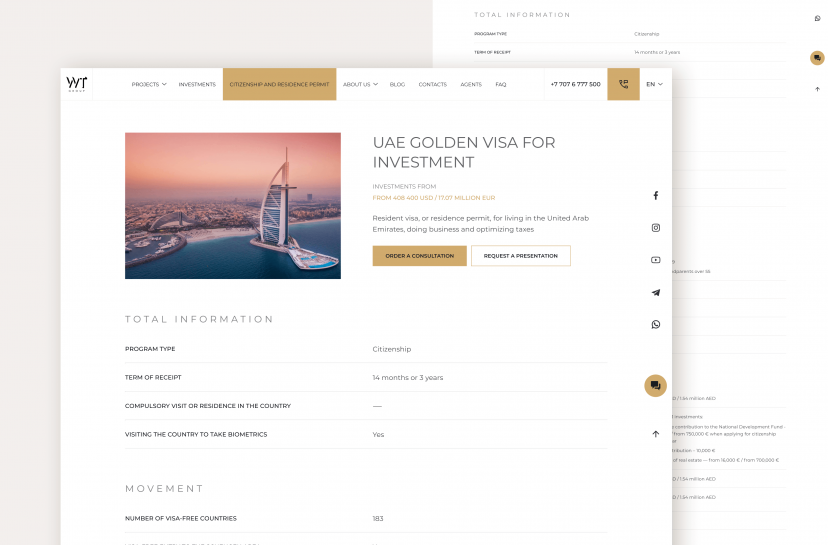 Citizenship and residence permit screen
A separate reference block allows the user to study and compare citizenship/VPV programs in different countries, in particular through the purchase of real estate.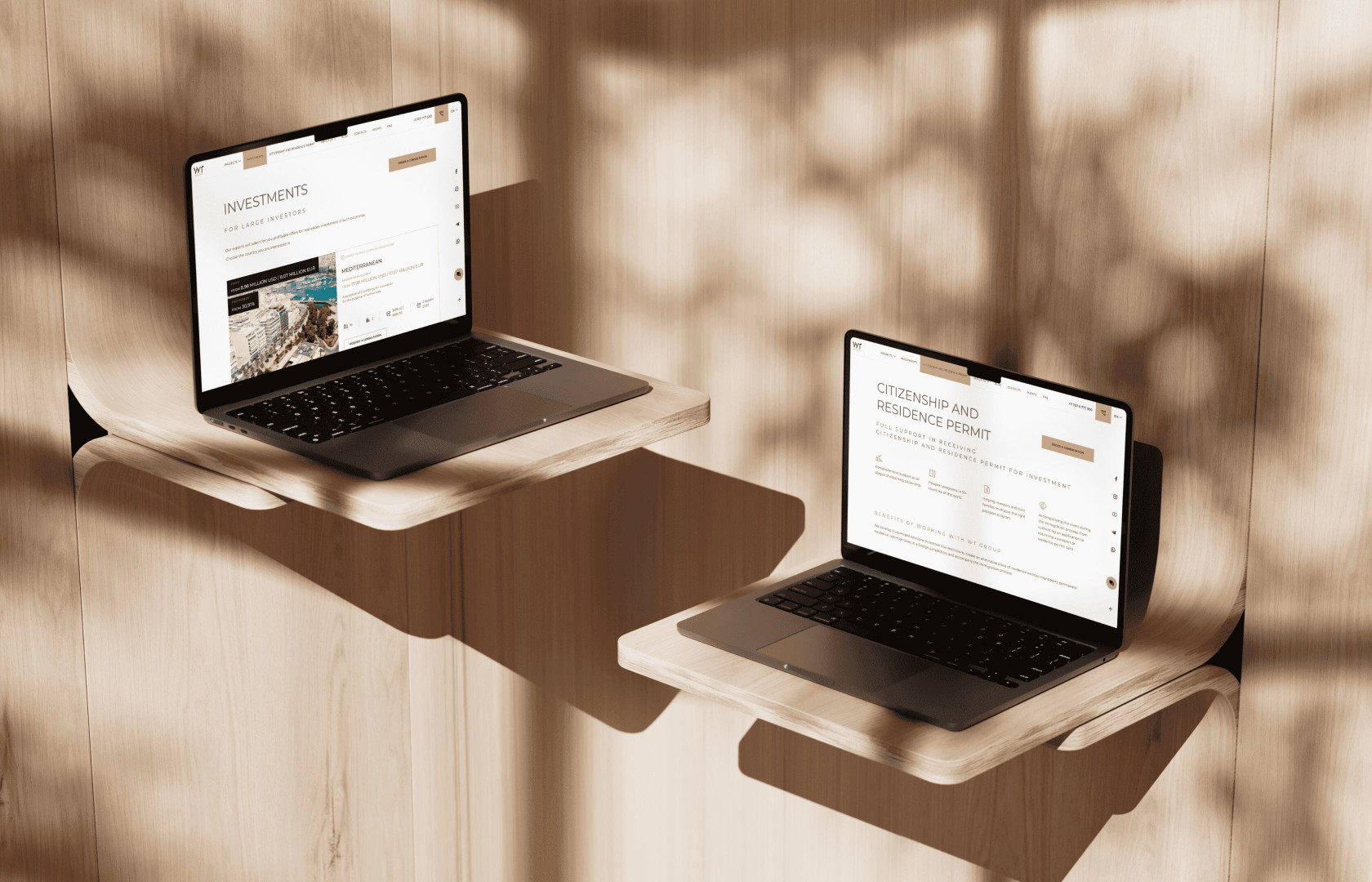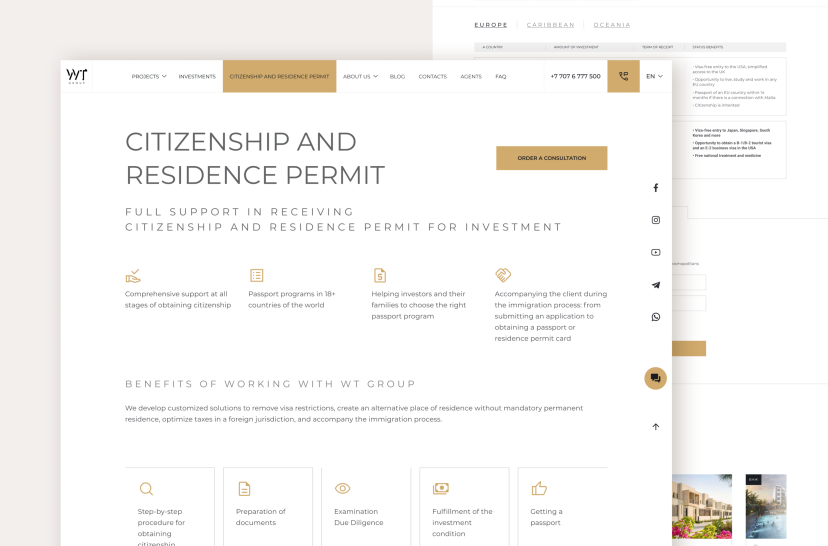 The platform has solved all the problems of integration with CRM and gave managers a convenient interface for working with leads and projects. The initial import of data into the site from the CRM and the export of requests there from the frontend are done automatically.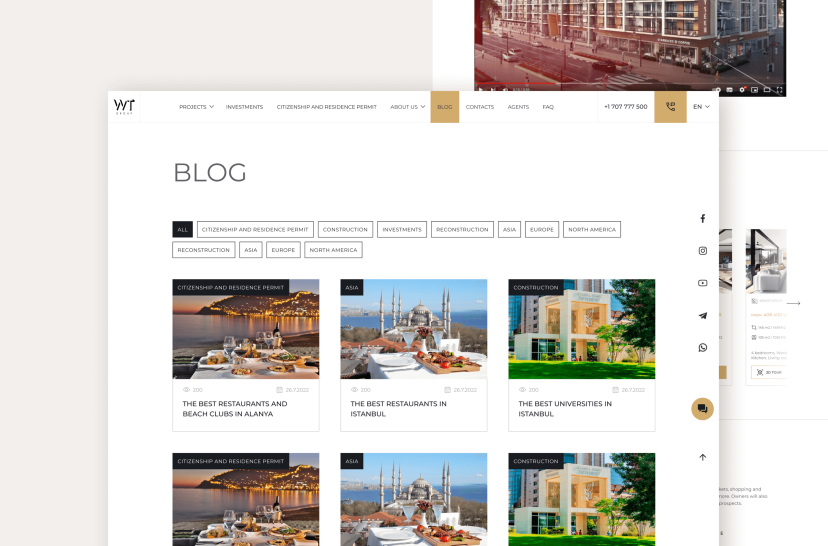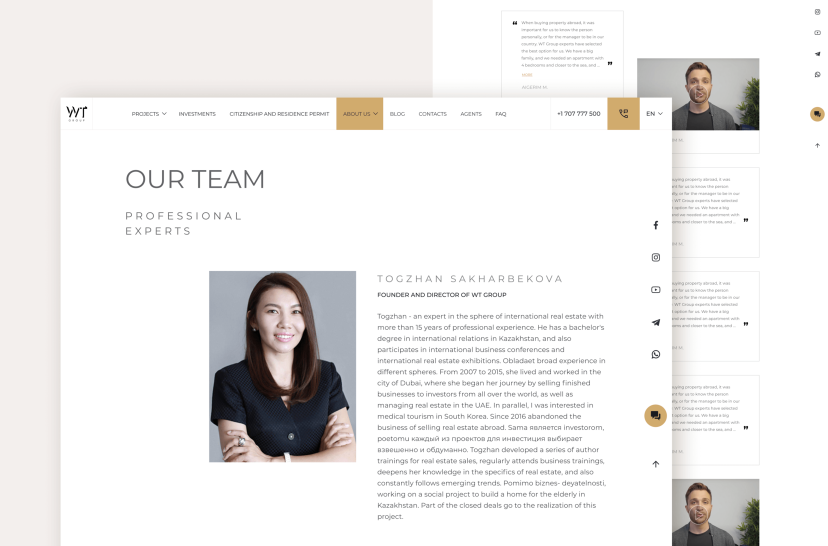 A new digital image for the company to promote itself on the global market
The platform properly conveys the mission and values of the company, attracts and holds the attention of potential investors, and provides visitors with accessible, structured information while shortening the way to the consultation with the manager.
The custom admin panel has greatly simplified the lives of agency managers, allowing them to move away from manual data entry/output to more creative and strategic tasks.