A workforce check-in platform is a digital solution that facilitates staff members to register their attendance at the workplace through portable gadgets or personal computers. Everyone can utilize their smartphones, making information accessible regardless of location. According to a CITO Research survey commissioned by Apperian (2016), 91% of corporate workers use at least one app, while 35% of businesses encourage the use of professional applications internally.
In transportation and logistics sectors, it is essential to establish procedures that prioritize the well-being of employees, contractors, and other personnel without compromising safety for task completion. Naturally, the shipment of goods often necessitates extended hours and requires drivers and support staff to cover vast distances within limited timeframes. This article will explore how your organization or HR division can employ check-in platforms to enhance staff productivity and welfare.
Why do you need the check-in app?
In the realm of logistics security, it is widely recognized that information exchange, practical expectations, and monitoring staff movements are crucial factors.If needed, a direct communication channel should be available to share updated break schedules.
Check-in platforms facilitate the following:
Staff members can document their entry and exit times, report their whereabouts, and convey feedback to their employers.

A streamlined method for employees to record work durations and for supervisors to oversee attendance and performance.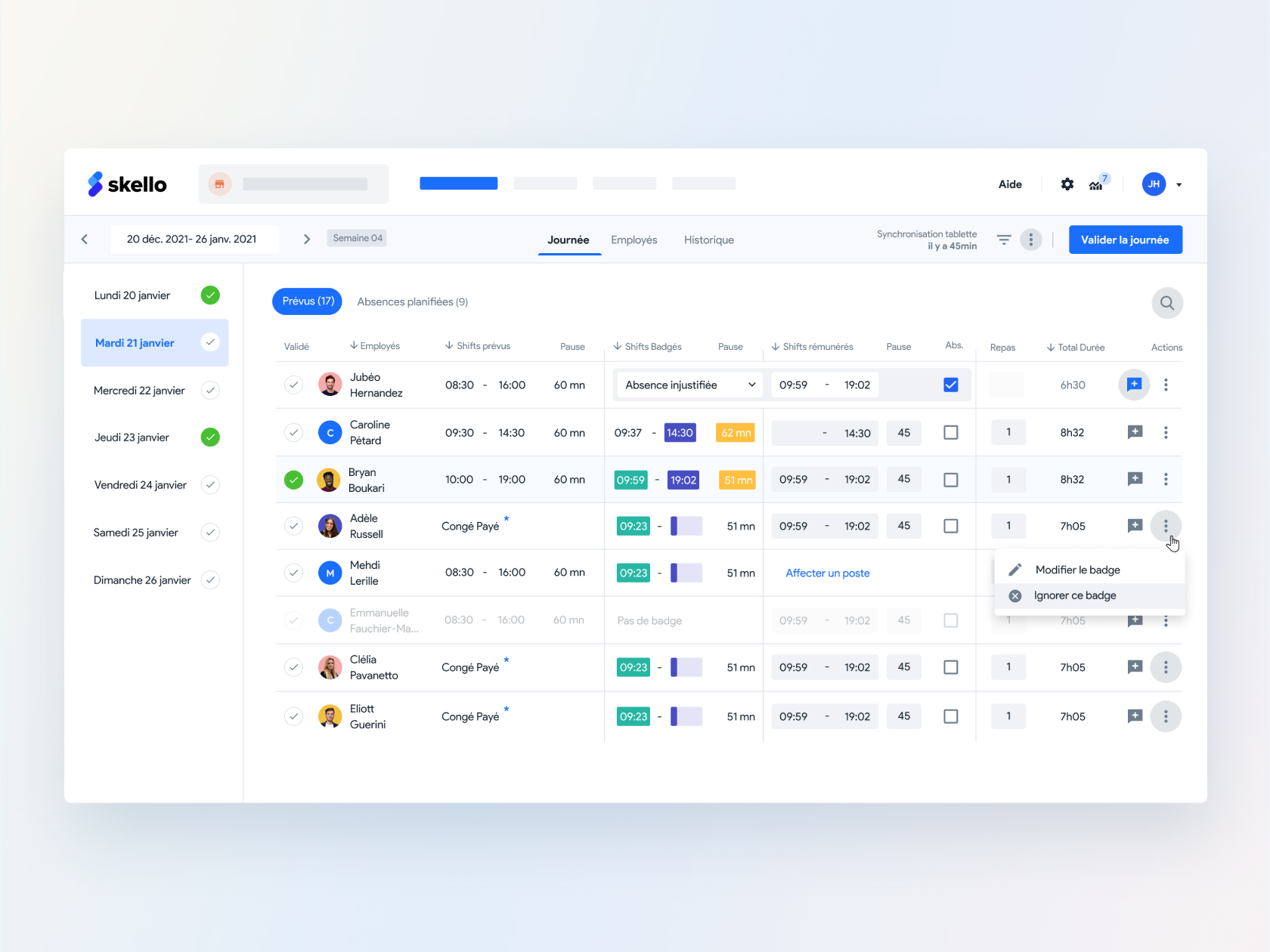 Moreover, some workforce check-in solutions may incorporate extra functionalities, such as messaging, shift exchanges, and payroll integration. It ensures drivers take necessary breaks to avoid fatigue and lower the risk of accidents (If needed, a direct communication channel should be available to share updated break schedules)
It is beneficial for both the manager and employees
The data gained from check-in apps simplifies monitoring truck drivers' adherence to their routes which also contributes to employee safety. Moreover, productivity may increase when workers experience reduced stress or more stable workloads. It is well-known that well-rested employees accomplish more within shorter timeframes.
Check-in app: standalone or integrated with EMS / LMS?
It depends on the specific needs and goals of the organization. If the check-in app serves a critical function and requires a significant amount of development resources and maintenance, it may be more practical to develop it as a separate product. On the other hand, if the app is just one of many features within the larger employee management system, it may be more efficient to integrate it into the existing system. Ultimately, the decision should be based on factors such as cost, resources, and the overall user experience.
You want tools that enable you to maximize productivity so you get the most output from the least number of people. For example, labor management systems (LMS) do exactly that by measuring individual and team performance against specific productivity goals. According to the KANE/Peerless Research study, while only about 20% of warehouses use an LMS, 96% of these companies say they are satisfied with the results. For those using other productivity measurement methods– 75% admitted that such systems are only somewhat effective.
LMS systems offer the following advantages:
Objective and automated measurement of associate performance

Improved productivity

Reduction in labor costs

Ability to monitor ongoing progress against a daily production plan
Standalone check-in applications are a little different: entry control is carried out at the beginning of the working day, so that dispatchers can observe whether a person has come to work, and later, when he has finished the working day. When the driver prepares for the trip, he receives a ticket, checks in, and then leaves and does the same on his return. This is relevant when moving quickly between warehouses over a short distance, like a modern postal courier.
There is no difference between what WEZOM does: integrates registration applications into your system or develops it separately. We also practice installing a check-in module on an existing custom TMS client, in particular on a driver application. It will be more convenient for the driver, as everything is in one application. When the core system is already in place, and adding a registration application is essentially just installing an additional module, then development becomes faster and cheaper.
What key-features should the check-in app contain?
A mobile-first platform. A mobile app will have a panel for an employee, and a panel for a manager, and any application has an admin panel, which can be a TMS.
Track attendance. Track daily employee attendance. See hours worked, breaks, overtime, and employee time off in one report.
Logistics Task Time Tracking. Record attendance through mobile devices with GPS location tracking enabled. Monitor billable hours and generate customized reports for payroll preparation.
Employee Training Modules. Check-in apps efficiently gauge individual worker productivity. According to our KANE/Peerless Research study, logistics executives primarily seek to "identify and improve productivity gaps" in workforce management. The key to achieving this is setting specific productivity objectives for individual tasks and presenting employees with real-time, unbiased data on their performance. By implementing this approach, employers harness the power of human nature as a valuable ally. People inherently desire success, striving to reach set targets by working diligently and intelligently – independently. Employees may be required to complete certain online training modules to retain their licenses or to be eligible for advancement within the company. TPosting relevant modules in a mobile app makes them available to drivers as well as those who are working in the office.
Driver information that can be shared with Human Resources and Security Managers through apps:
Time spent at rest stops, or time spent at rest in general,

Check-in and check-out time information,

Real time location update,

Travel time between points or points of disembarkation,

And more.
Multilingual. Drivers may speak different languages than the home office staff. Offering the company mobile intranet in more than one language can help ensure everyone reads important information and participates in company discussions.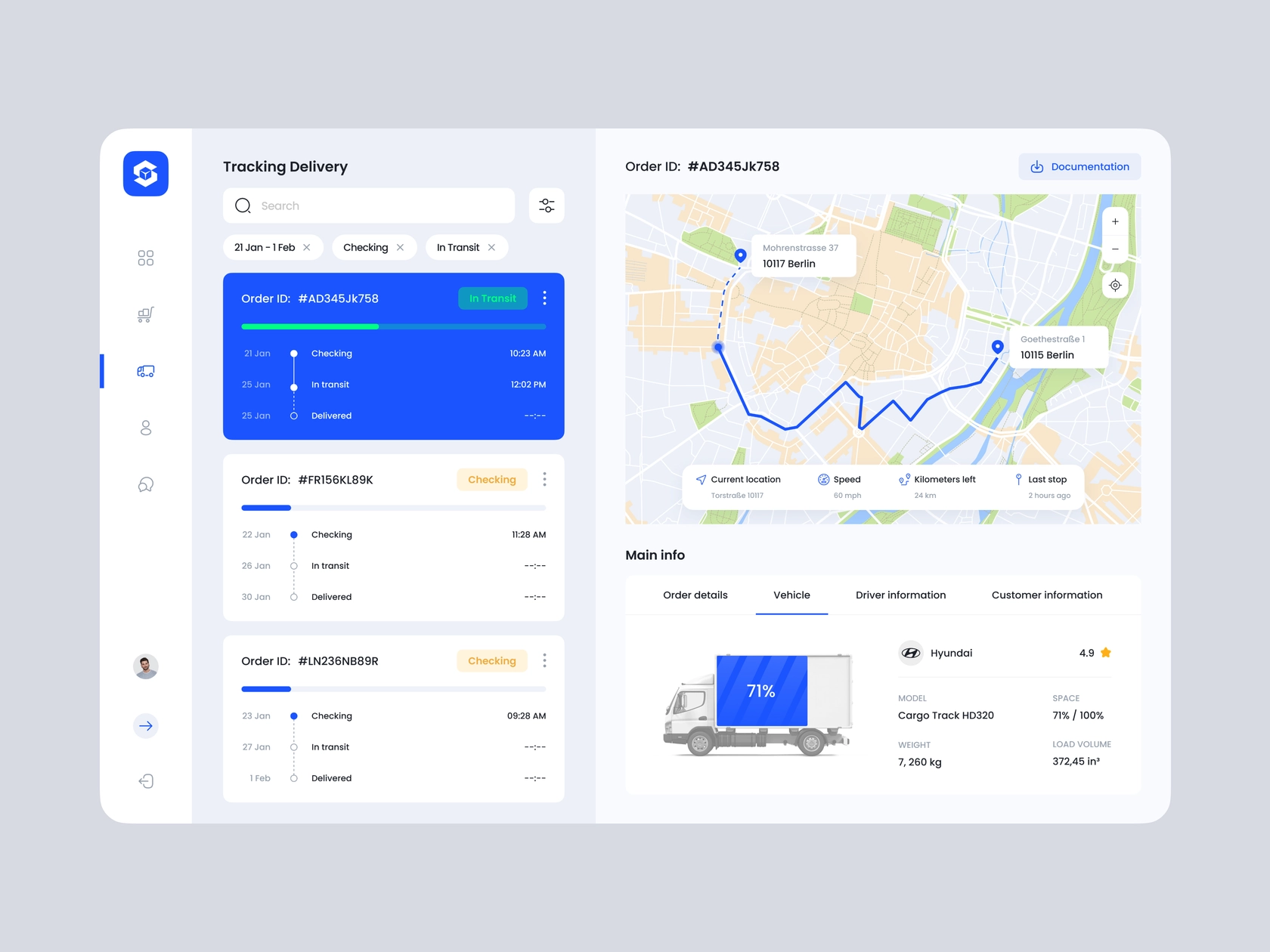 Employee control: custom solution vs ready products
Why is a custom solution better than a ready product?
Bespoke solutions are designed from the ground up to address an organization's unique requirements. These custom-built systems offer enhanced flexibility and can be precisely adapted to suit the specific demands of a logistics firm. Additionally, they confer a competitive edge by enabling the company to distinguish itself from its rivals.
For example, you can also add a module for the exchange of information between drivers and dispatchers or HR in the application. There you can share with them:
Required security and compliance documentation,

Regulatory information,

Instructions for registering at the docks,

Copy of introductory documents,

emergency guide,
This way you can also keep all drivers up to date with company changes while they are on the road and ensure they know exactly what is expected of them during delivery or transport.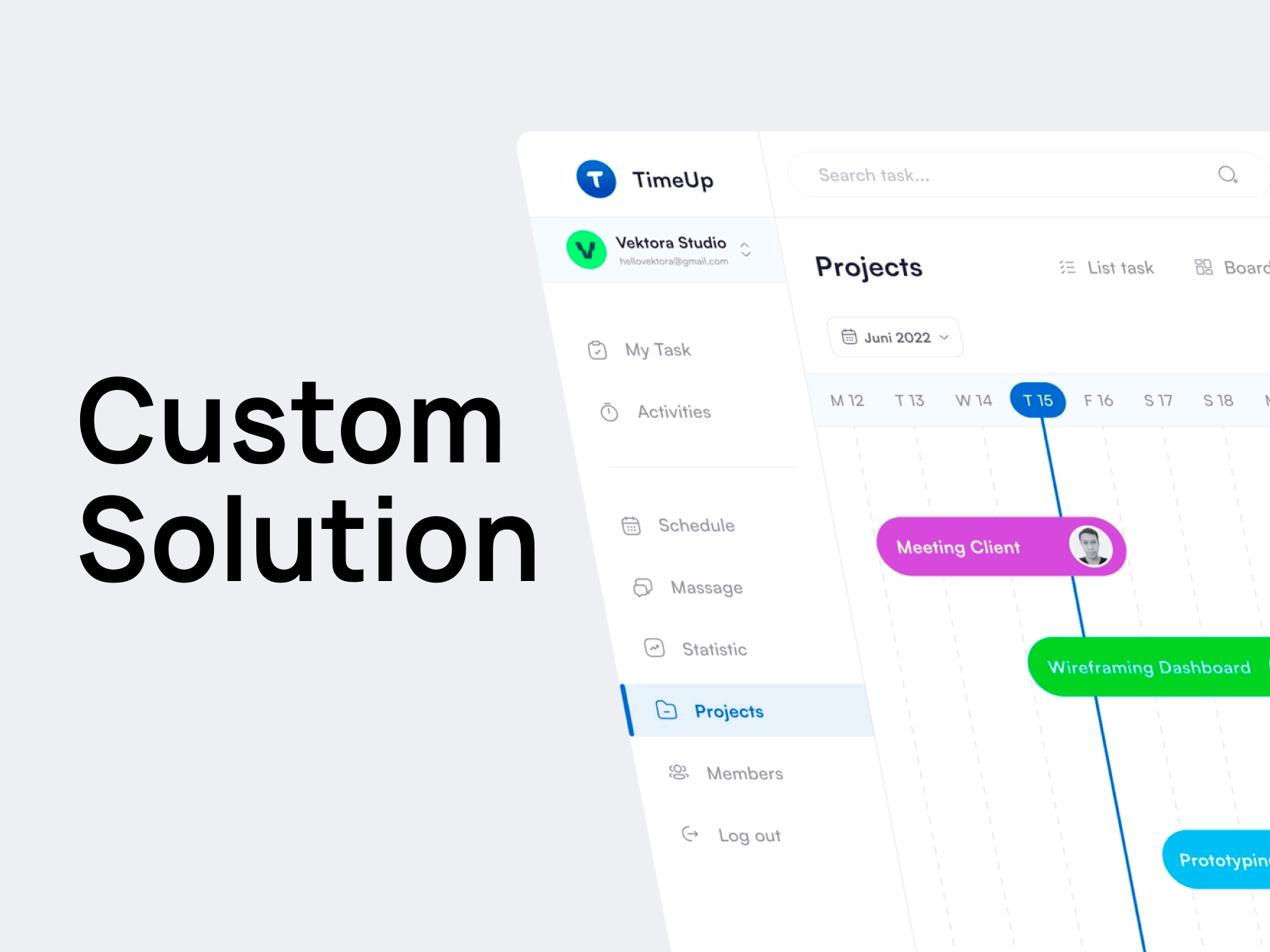 By requiring regular breaks, offering dock check-in, emergency information, and more, you can reduce the risk of an accident.
What are the benefits of a custom solution?
Tailored features and functionalities: Pre-built apps may not always deliver the exact attributes a company needs. Custom solutions can be designed to precisely address an organization's unique requirements, ensuring increased effectiveness and efficiency.
Seamless integration: Custom solutions can be crafted to work flawlessly with a company's existing infrastructure, minimizing the demand for extra resources. Pre-built apps may not always integrate well with existing software and could require additional resources for integration.
Enhanced security: Custom solutions can cater to an organization's specific security needs. For instance, a feature enabling drivers to automatically check in upon entering a designated area without interacting with their smartphones can be added. This approach not only reduces accident risks but also informs both the workplace and the delivery destination of the driver's location, allowing for improved preparation and efficient delivery management.
Do all companies need this app?
In the logistics industry, communication and real-time information sharing is key to enhancing profitability and productivity. It's in everyone's best interests to know where your staff members are, what they're doing, and whether they have the training, documentation and directions to undertake workflows correctly.
The accuracy of the app and its ability to prevent fraud by employees will depend on the idea and level of control. For example, if an employee is late and marks that he is already at work, you can implement the following:
Track geolocation with confirmation only within the office radius;

Can be with or without time-tracking;

App can ask for a selfie in real-time;

Facial recognition;

Enter a daily code at the gate.
How to choose a TMS for a company of 100 and more trucks
For companies with more than a hundred trucks, it is essential to keep different departments under control. A transportation management system can help to organize them properly.
What factors affect the app's price?
This depends on:
The functionality,

Preferences and complexity,

If it's a mobile app or webpage,

Is the app multi-platform or native,

Technologies that will be used, a mobile app might use Flutter but an admin panel could use Java and React.
Types of check-in apps
Front-end interface for signing in and out - Clockify serves as a valuable asset for logistics firms requiring employee time and attendance tracking and productivity management. Its user-friendly design, GPS tracking, and reporting capabilities render it a practical solution for enterprises with remote or mobile staff. Additionally, Clockify's reporting and analytics functions enable logistics firms to assess employee productivity and pinpoint areas needing enhancement.

Back-end data layer for storage, organization, and entry management - Lystloc: While not explicitly designed as a check-in application, Lystloc is beneficial for logistics companies seeking to monitor field employees' locations and activities, including delivery staff and drivers. The software offers real-time location tracking features that assist logistics firms in overseeing field employees' movements and verifying compliance with designated routes and timetables.
Comprehensive workforce administration - Timecloud: This is suitable for logistics organizations aiming to effectively manage their workforce and track employee time and attendance information. It incorporates features such as clocking in and out, time monitoring, and absence management, which aid logistics firms in supervising employee attendance and punctuality. The software also proves helpful in managing schedules and generating performance reports, allowing logistics companies to streamline operations.
Check-in App vs Employees Management System
An employee management system (EMS) and a check-in app serve distinct roles in overseeing employee efficiency and presence at work.
An EMS is an all-inclusive platform that encompasses elements such as HR administration, performance tracking, timekeeping, payroll processing, and benefits management. Its purpose is to centralize the handling of employee data and simplify HR workflows.
On the other hand, a check-in app is specifically tailored for observing employee attendance and logging work hours. Supervisors can view up-to-the-minute data on employee presence and use this information to evaluate productivity, monitor extra hours, and handle scheduling.
While both tools contribute to managing employee efficiency, an EMS offers a more extensive range of functionalities to address every aspect of an employee's work, whereas a check-in app concentrates on monitoring attendance and work duration.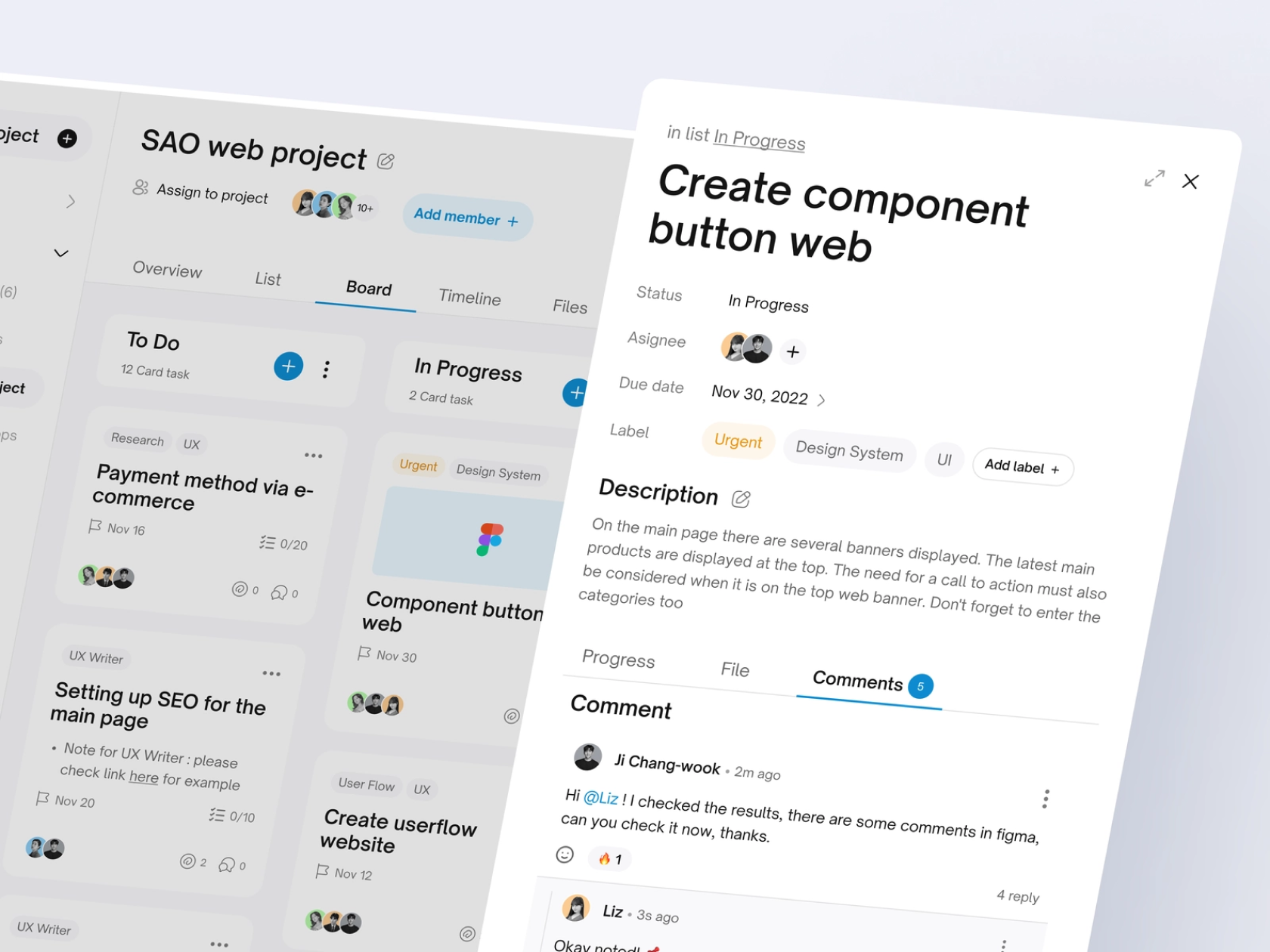 Simultaneously, employing a check-in app enables companies to effortlessly track employee activity, exchange vital task-related details, oversee assets, and deliver on-demand orientations for team members.
Why WEZOM?
As your business grows, it's crucial that your software stack can evolve to meet new challenges.
Custom development of such applications helps in securing and exchanging documents with employees. You can get detailed information about how long employees have been at work, whether they completed a specific task or requirement, such as taking a break from driving or preventing an early delivery of an asset.
We can develop apps separately and implement them in TMS. We adapt to our client; it's easy to add new features, users, data, and app screens, without worrying about excessive downtime. We're revolutionizing the way businesses build internal apps. WEZOM empowers users to build the perfect tools for meeting their daily business challenges.
Get Custom Logistics and Transportation Software
Streamline the shipping processes and make them easier to manage and optimize your transportation operations with your custom TMS software!
How do you rate this article?