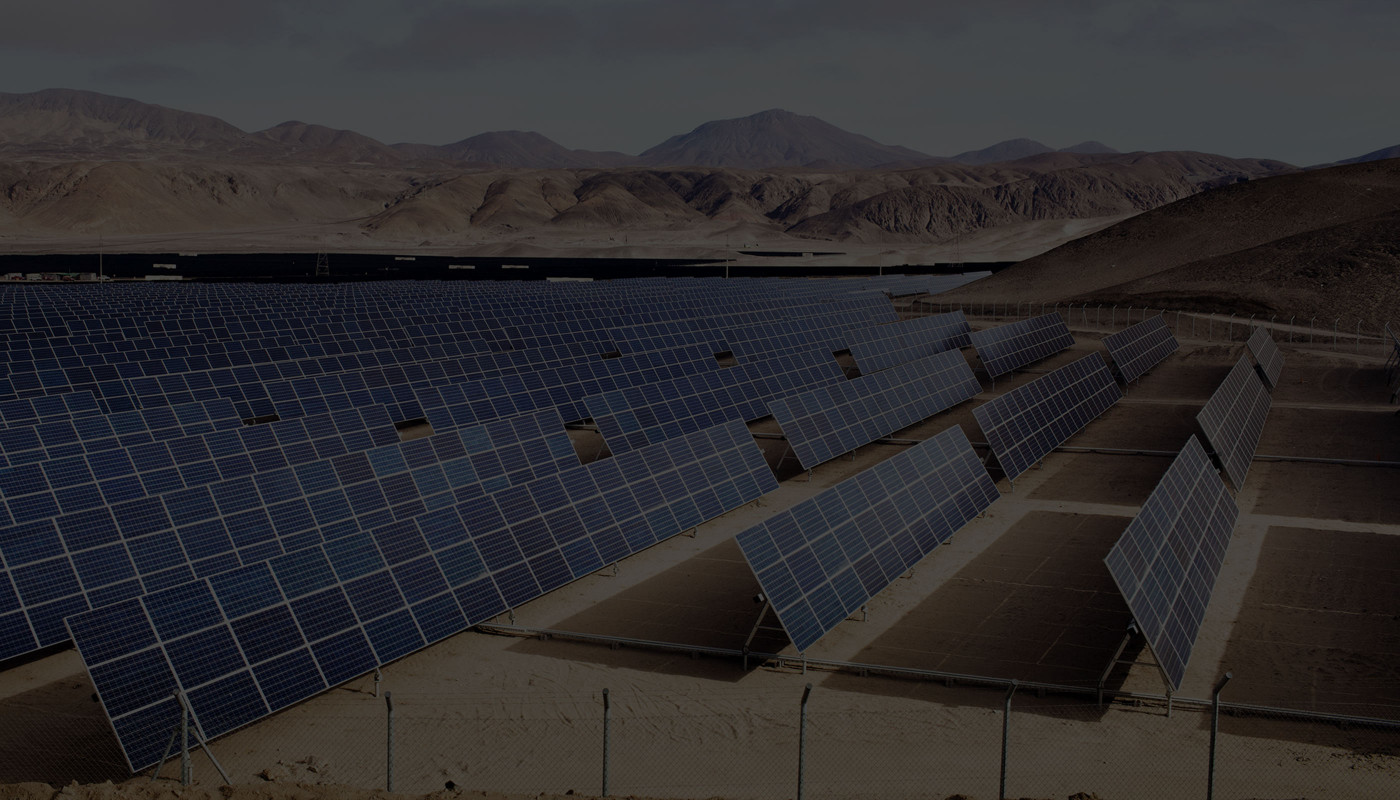 IoT Solar Power Management
What is IoT solar power management?
Launch your own solar power monitoring system using IoT to transmit and analyze solar energy parameters through IoT devices. Our experts will make remote monitoring of your solar plants easy, ensuring the best power output.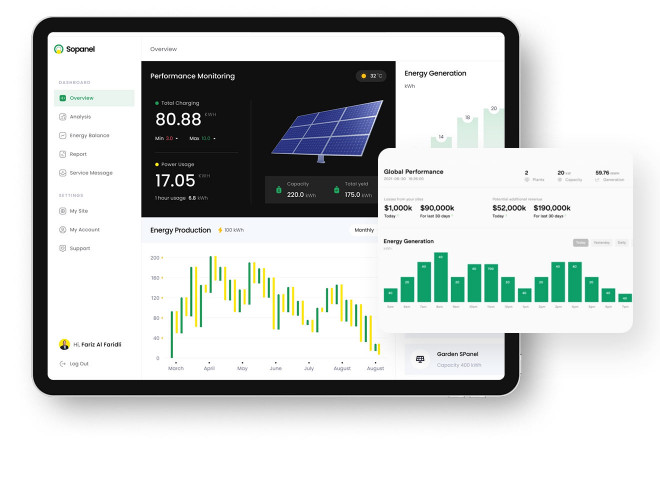 1. advanced software solution
Implementation of an advanced software solution for managing your solar panels.
2. manage centrally and remotely
Ability to manage your solar panels centrally and remotely.
Provision of technical support services upon request by our experts.
Efforts to eliminate downtime in your solar panel management processes.
Components of IoT solar power management systems
Let's consider the core features of a standard IoT solar power monitoring system project.
Immediate alerts to issues
We will implement an alert tool that will send real-time notifications to your operators about malfunctions in your solar panels.
Efficiency control in energy production
Our experts will ensure that your software solution provides comprehensive control over the processes of generating and distributing solar energy to the points of its consumption.
Device control panel
We will create a universal dashboard that can be applied to each solar panel in your system for customization.
Energy calculator
To help you understand how much energy your solar system generates, we will connect to your centralized solution a solar power calulcator for IoT devices.
Inventory management
Our system will provide you with detailed information about the number and technical specifications of panels within your system so that you can scale it wisely.
Weather parameters monitoring
Our team will connect sensors to your IoT system to check the weather conditions in real time and increase or decrease the supply of solar energy to target devices when necessary.
Questions & Answers
Check out some of the most common questions asked by the clients
What is IoT Solar power management?
IoT-Enabled Solar Energy Management refers to solar energy management using IoT solutions. Solar energy management software utilizes IoT-enabled sensors to collect and manage data from different solar farms, monitor the status of equipment, and optimize the collection and distribution of energy. IoT energy management is effective due to the use of technology.
Can IoT work without the Internet?
IoT devices actually do not need to be connected to the internet to function. The internet is only one way that an IoT system communicates with other devices and humans, and it's not even necessary for some types of communication, so IoT devices work without the Internet.
What are the advantages of an IoT-based solar power monitoring system?
The IoT-based solar energy monitoring system that is used in solar management can collect and analyze the solar energy parameters to predict the performance that ensures stable power generation. Solar management requires monitoring and analysis and technology enables for productive results and among the advantages of such a system, there is the fact that it can analyze data efficiently. The main advantage of the solar energy monitoring system is that it can determine optimal performance for better maintenance of solar PV (photovoltaic).