In simple terms, the fintech industry is a range of financial services that are provided to businesses with the use of innovative technologies. These technologies can be such as machine learning, biometrics, and robotics, which are involved in work processes. However, the field of fintech is not limited to this. It has its own ecosystem and is divided into a large number of services that are important for businesses in their own way. And the technologies that it uses are designed for different needs but are equally innovative.
In this article, we will discuss the fintech market map, fintech ecosystem, and its components and subsectors – to better understand this field and know what it consists of and how processes and technologies are interconnected. Also, we will have a detailed look at different fintech services that cover various client needs.
Since fintech is generally defined as technologies or innovations that improve the progress of financial services, we are dealing with a wide spectrum of areas. At the same time, knowledge of the fintech ecosystem here is essential for understanding the entire sector.
What technologies are most often used to develop fintech projects? Maybe there are some specific technologies that are not used in any other field, but only in fintech? (for example, technologies that allow you to safely operate finances and protect the code of such projects from hacking or information leakage)
The EasyFinance project has a relatively common stack of technologies. The aspect of security is handled by protecting the server and using the efforts of DevOps. The ability to get to the server to view the source code exists only for certain IP addresses + there are two-factor authorizations if your IP is in the list of approved addresses. In general, the protection is ensured through JWT authorization and restrictions based on the user roles.
In order to keep up with any professional field, it is necessary to follow all the components of technological progress in it, that is, in the case of fintech, we are talking about machine learning, robotics, and artificial intelligence. Which of these technologies were used in our projects?
Specifically in the EasyFinance project, and its MVP version, such technologies are not involved. Now, we are limited to the work of the regular program code which includes entering some data for calculating statistics/profits/expenses and, depending on the data provided, we can start calculations, redistribution of finances, etc.
Consumer
When we talk about consumer fintechs, this is the division of the fintech market in which services and processes are aimed at consumers.
There is a wide range of different services for different needs and within each subcategory, there are various approaches. At the same time, there are 6 main types of consumer fintechs companies, namely:
Banking and Saving;

Credit & Lending;

Trading & Wealth Planning;

Insurance;

P2P Payments;
Having different areas categorized simplifies the process of understanding this fintech area, however, the processes are complex and require detailed attention. In each area, processes involving innovative technologies are important, be it insurance or real estate, especially now, as meeting the standards of the market requires deep technological progress. Of course, each type of service is segmented into even more services, but from this categorization, you will understand the main directions of their activities.
Banking and Saving
The very name of this category suggests that we are dealing with banking services and savings products. In this category, you can find companies like consumer neobanks. The main goal of the companies in the banking and saving segment is to provide services to the segments of consumers that were underserved by traditional institutions. Since companies are filling a fairly important need by allowing people to save money, this is a promising field.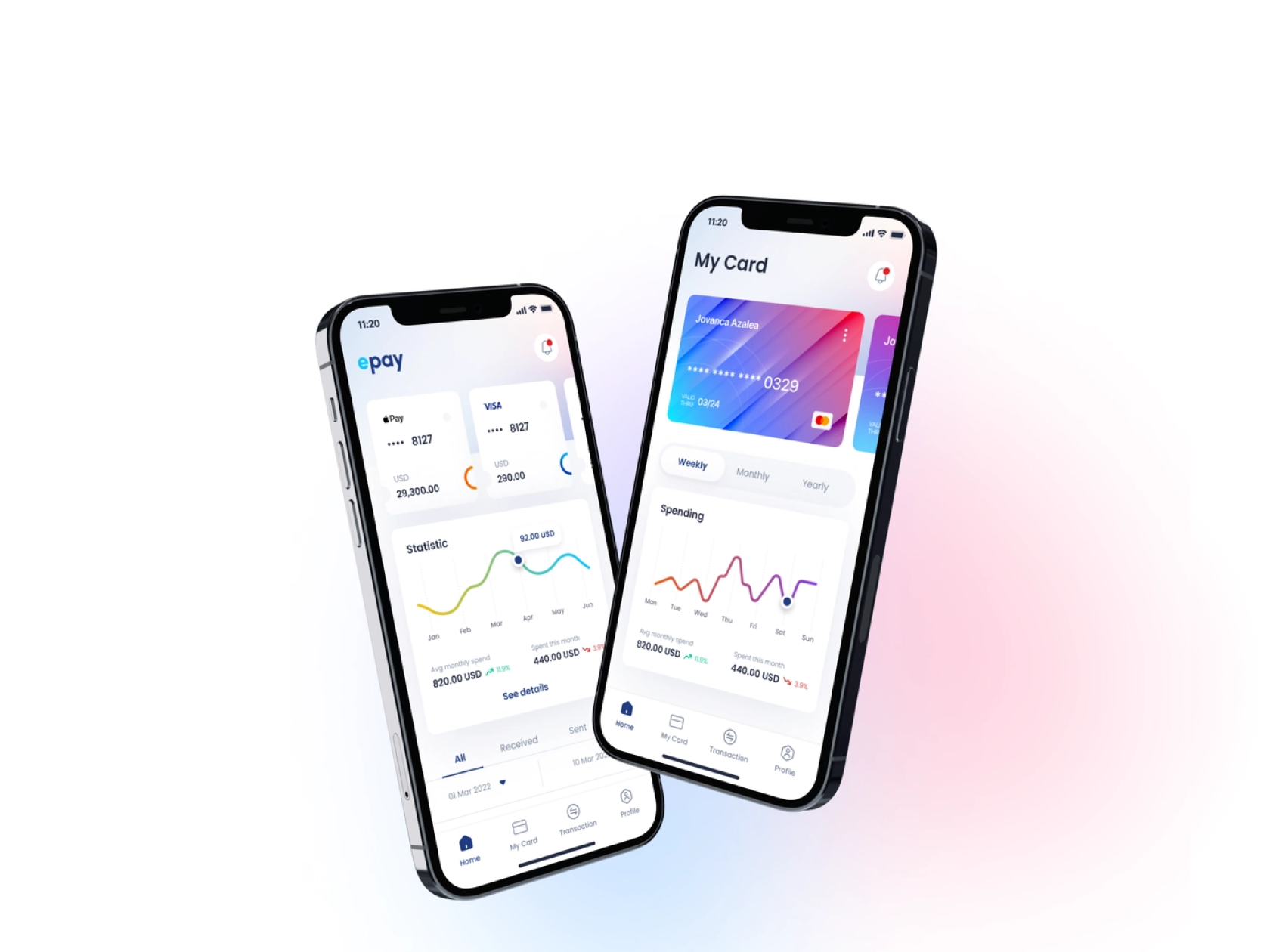 One of the most important tasks of businesses from the banking and savings sector is to help those people who need their ends met. By doing it, fintechs are also able to monetize future wealth while making peoples' lives easier. As more than half of Americans live now paycheck to paycheck, it is essential for them to have the necessary financial assistance. This field of work is at the same time highly valued and can give companies serious potential because it has a lot of room for improvement.
What technologies are used in the development of online banking applications to increase the level of protection of the user's finances and personal data?
Some of the technologies include:
SSL encryption.

Two-factor authentication.

The verification of user profile (we can use passport for this purpose).

Hacking protection.

Constant security updates.
How long does it take on average to develop online banking applications, given that all security technologies need to be implemented and tested?
It usually takes a few months to a year or more to develop an online banking application. Testing can take from 2 to 6 months or even longer, depending on the scope and complexity of the safeguards and security policies.
How much should you invest in cybersecurity?
The cost of investing in cybersecurity depends on the following factors:
Size and complexity of the project.

Requirements for the level of security.

Technologies and methods of protection used in the project.
It is highly recommended to invest at least 10% - 15% of the total project budget on security measures.
What is important in online banking besides cybersecurity?
The convenience of using resources for users of all groups.

The availability of resources for users with disabilities.

Constant functionality update and troubleshooting.

Compliance with legal requirements and regulation standards in the field.
Credit & Lending
Loans don't just help people buy things they want. Today, many people need it in order to have sufficient funds. It is also a tool to help you manage your finances much better and get the help you need. In this sector of the fintech sector, businesses offer specific forms of debt: from credit cards to student loans.
Companies in this category often focus on a specific audience segment. This helps to create a more tailored approach. However, such services require special attention and involve many details.
Trading & Wealth Planning
Products in this category can be described as "financial management." Basically, businesses in the trading and wealth planning sector aim to provide clients with more options regarding their finances. This is important in order to increase capital, and simply to save it. Many companies in this category also offer opportunities to manage targeted investment strategies. In unstable times, people need even more control over their finances, so now such services are gaining maximum relevance.
Insurance
Insurance is truly an essential part of life. By choosing reliable insurance, you gain at least minimal control over many unexpected situations and can manage your finances better. At the moment, the fintech industry has simplified access to insurance products.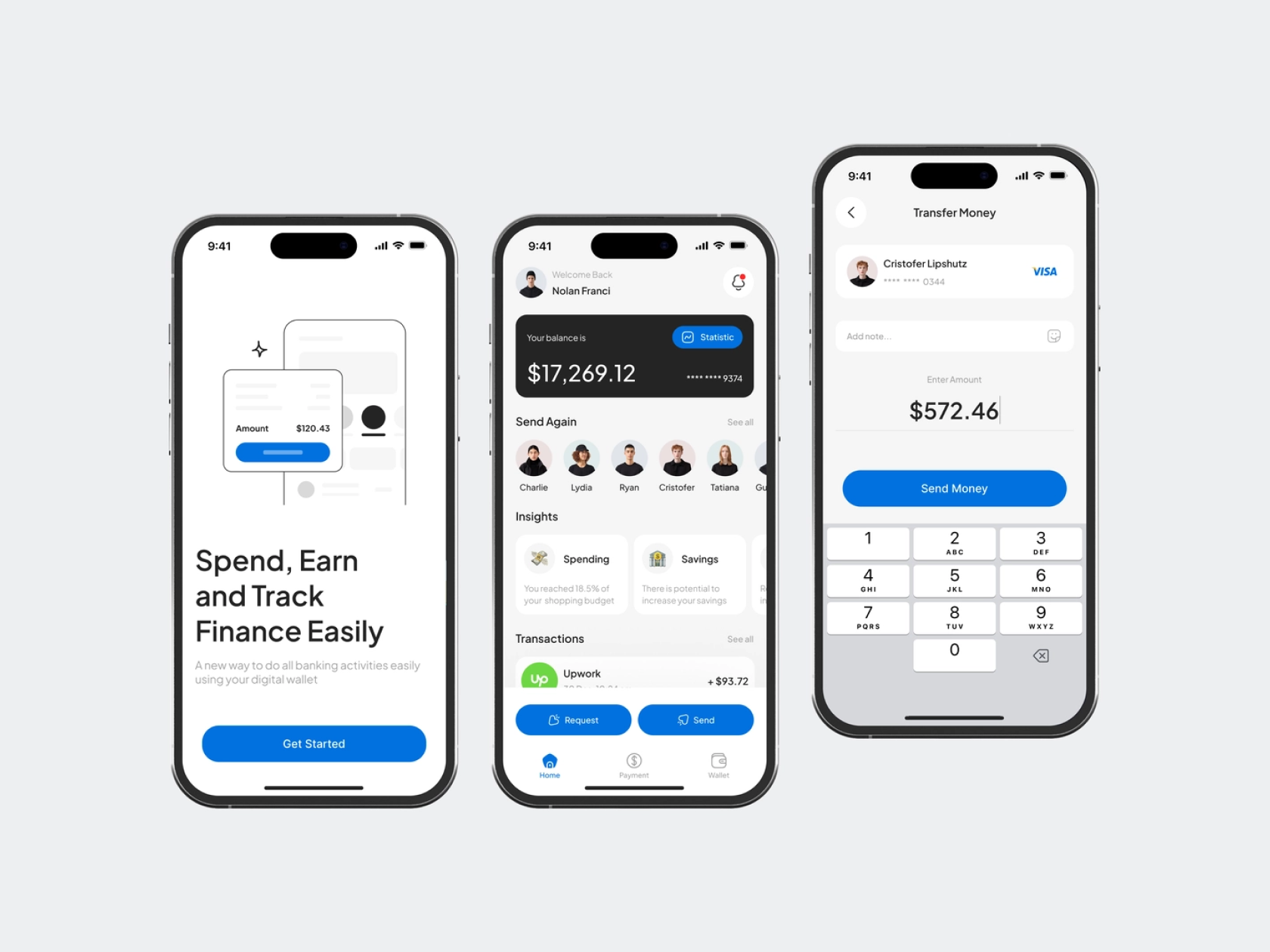 P2P Payments
Generally speaking, P2P Payments involve transfers of funds that are made between consumers. In fact, the structure of this method is simple: one client transfers money to another through electronic wallets. In essence, funds are transferred from one user to another using electronic wallets, and many processes here require automation.
What is the peculiarity of creating products and services for business and creating products in which services and processes are focused on consumers? For example, working with a specific business, you need to understand the relationship of all business processes, and this is harder to implement at a technical level. And for a consumer, for example, you just need to design a website with a loan calculator and place a loan application form on the website.

When working with a business, you need to take into account all the business processes of a particular company. When creating consumer-facing products and services, more attention needs to be paid to usability and meeting the needs of end users.
B2B
The B2B sphere is concentrated on building products and services for businesses. In this category, many services are closely interrelated and processes are complex. However, without these complex connections, the field would not be able to work smoothly.
Payments
In the category of business-to-business payments, you can find various options. Since it is hard for businesses to accept, send and manage payments today, they require a lot of professional assistance. The main focus of companies is to improve the quality of technical processes in this field and make them faster and more efficient.
Insurance
As well as in the consumer segment, in this category, companies offer services such as cyber and P&C. They can also push for innovation in distribution. Also, businesses can focus on those parts of the market that are underserved and, thereby, close the needs and improve stability.
We will create a cost-effective Progressive Web App for
Our experts will apply their best PWA development skills to ensure the best performance for your project!
Financial Management & Workflows
In this category of fintech areas, you will find companies that offer services to help financial management companies. Now this field is more relevant than ever before.
Lending
Companies in this segment are lending capital to different businesses. They also often focus on building a unique distribution. Some companies focus on SaaS businesses, others – on the eCommerce sector.
Banking
In this sector, companies offer banking services. This is a vast field. In the B2B segment, businesses focus on underserved users and can offer them such features as mobile payments, budgeting, and others. As well as in the consumer segment, in this category, companies offer services such as cyber and P&C. They can also push for innovation in distribution.
Enabling Infrastructure
The services that are presented in this category power fintech use cases. The nine main business groups in this category include:
Lending

Identity, fraud, and risk

Banking

Crypto enabling

Insurance

Data aggregation and normalization

Payments

Brokerage

Income verification and payroll
They close important customer requests in the financial sector. Again, here are a number of services that also include a number of important processes that require technology. Since fintech is constantly in the process of development, technology must progress more than ever.
Conclusion
Our current understanding of fintech gives us the opportunity to understand this area better, but in the future, the situation will change and we must be ready for this. To keep up with any professional field, it is necessary to follow all the components of technological progress in it, that is, in the case of fintech, machine learning, robotics, artificial intelligence, and so on.
As you can see, the fintech market is constantly developing and growing, giving more possibilities to businesses and professionals. We can see the development of financial services and easier, faster payments.
Also, we can see innovations brought by companies like Chime, which eliminated overdraft and account fees, SoFi, which offers lower cost student loan refinancing options, Venmo, which provides advanced opportunities for transfering funds from one digital wallet to another. Such innovations allow us to push the progress of the whole industry forward.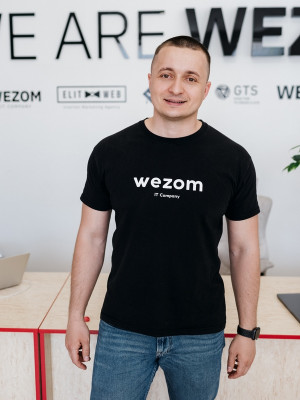 How long does it take to develop online banking app?
It usually takes a few months to a year or more. Working with a business, you need to understand the relationship of all business processes, and this is harder to implement at a technical level. What do you think?
How do you rate this article?